Astronomer Maya Haseem reveals Friday's forecast by number tracks
Personal
Forecasts for Friday, May 27, 2022: Track numbers:
Expectations based on numbers:
27/5/2022
On Friday, it moves its path to number 2, number two ((2), revealing everything that forms the two poles, between light and darkness, male and female, good and bad, happiness and sadness, love between negative and positive ..
Number (1): Friday Your luck is good and your intuition is high .. You have financial opportunities and you will be interested in your personal affairs and will not worry about yourself. Your day or extra expenses .. Generally you are loved and able to share your ideas with others .. Be average in your charisma and act responsibly and organized.
Number (2): Friday is best for you. It has good conditions that will relieve you from the usual and previous difficulties. Try to reduce your stubbornness and mood swings .. Your chances are in an emotional relationship. Peak in material and personal aspects .. Your charisma is pleasant, but you act tense and distracting.
No. Be more diplomatic with others .. Your charisma is strong and you behave with tolerance and compassion.
Number (4): During Friday, chances are good .. but they are better in terms of money .. you can get news you don't like .. you deal with more responsibility, but your tendency to control is clear. .. but you have good profit .. Your charisma is medium, you behave with power, your personality is strong.
Number (5): Friday Your emotional affairs will be fine and the rest of the features will be fantastic because the impact of Seven 5 + 2 signifies moderate happiness, especially in aspects such as the future, money and passion. You can win new important relationships that are most beneficial to you .. These are considered the best days .. Your charisma is more clever, intelligent and self-confident.
Number (6): If you are waiting for solutions or news related to money, make sure that your financial opportunities are better on Friday, because the result of the number 8 related to money is clear and effective .. Focus on family matters and responsibilities.Contact and introduction..Your glamor You are beautiful and you act more than words.
Number (7): There are contradictions between luck and misfortune in your day.
Number (8): On Friday, you're the best of luck because you accept all of the little details and areas of romance and connection. Intelligence helps you..you feel that your destiny is useful..your charisma is high, you act with great confidence ..
Number (9): There are restrictions and situations that do not help you during your day and show inconsistencies in your behavior and show some loss. Focus on your situation, especially the health areas, and try not to confront. Your enemy .. Beware of obscure things and avoid going to completely new things on Fridays.
* To extract your track number: All you have to do is add up all the numbers of your date of birth: Example:
12/18/1999
Add all the numbers with the calculator:
Add 8 + 1 + 2 + 1 + 9 + 9 + 9 + 1 plus = 40
4 + 0, result 4, which is the path number of this person's birth life.
The most lucky on Friday:
+ Owners of No. 2.
+ Second zodiac sign Taurus.
+ Moon-ruled sign (cancer)
+ Born on Monday.
+ Of course, whose birth or path number is associated with these numbers:
2, 4, 8, 11, 20, 22, 29
* Suitable for Friday orange.
* Number for the path of Friday (2) This is mainly related to Monday, orange and the moon.
Friday Number Pyramid:
2
11
6 5
14 6
9 5 24
27 5 2022
* Large Silver Number (4260)
Reduced = 3, the number most suitable for duality and fulfilling material and spiritual life.
** Friday 2 and 3 numbers total 5 days. The number 11 is carried in the pyramid, which is clear with its effects, and 5 is the human number. There may be hardships and challenges .. we must. Focus, solve things without rushing decisions .. Expect anything.
It is clear from the numbers that this newborn baby has tremendous potential. He is a resilient person who accepts adversity. Nothing but fatigue and effort .. Numbers 5 and 11 are very influential because he has strong sense and intelligence, but falls into many material difficulties .. His ether energy is very high.
** Best Letters for a Baby Born on Friday, May 27, 2022:
(B – H – F – N – A – R – M – O – O – D -)
"Award-winning beer geek. Extreme coffeeaholic. Introvert. Avid travel specialist. Hipster-friendly communicator."
Head of State: We are interested in international cooperation to achieve the success of the goals of "COP28".
The Head of State Sheikh Mohammed bin Zayed Al Nahyan attended some of the "Group of 77 and China" meetings held during the proceedings of the Conference of the Parties to the United Nations. Framework Conference on Climate Change (COP28), which is taking place at Expo City Dubai.
While attending the meeting, he welcomed the participating leaders and emphasized the importance of cooperation among developing countries to promote their common interests and to ensure their presence in international affairs, embodied in the meetings of the group.
His Highness emphasized the UAE's interest in strengthening international cooperation to achieve the success of the goals of the 28th session of the Conference of the Parties in accelerating the transition towards a sustainable, low-carbon, high-growth economic model through effective detection. Action-based solutions to the climate crisis facing the world.
For their part, participants appreciated the UAE's hosting of the first-ever group meetings at COP conferences, noting that the meetings provided an opportunity to discuss areas of common interest, identify common challenges and propose measures to address them. Confront team members while emphasizing the importance of teamwork and cooperation.
During the World Climate Action Summit, the leaders also appreciated the announcement of the President of the State, emphasizing the importance of this initiative in supporting the path of sustainable development and promoting sustainable development globally. Based on international cooperation.
They also emphasized the importance of the "COP28" agenda, which aims to catalyze collective action to protect ecosystems and food systems that are resilient to climate change, empowering the most affected communities by investing in practical solutions to improve lives and livelihoods. .
Muhammad bin Saeed:
• Finding effective solutions to the global climate crisis.
• Accelerating the transition towards a sustainable economic model.
"Award-winning beer geek. Extreme coffeeaholic. Introvert. Avid travel specialist. Hipster-friendly communicator."
Amiri Diwan confirms stability of Kuwait Emir's health… And prosecution threatens to prosecute those who spread rumors about "the arrangement of the ruling house".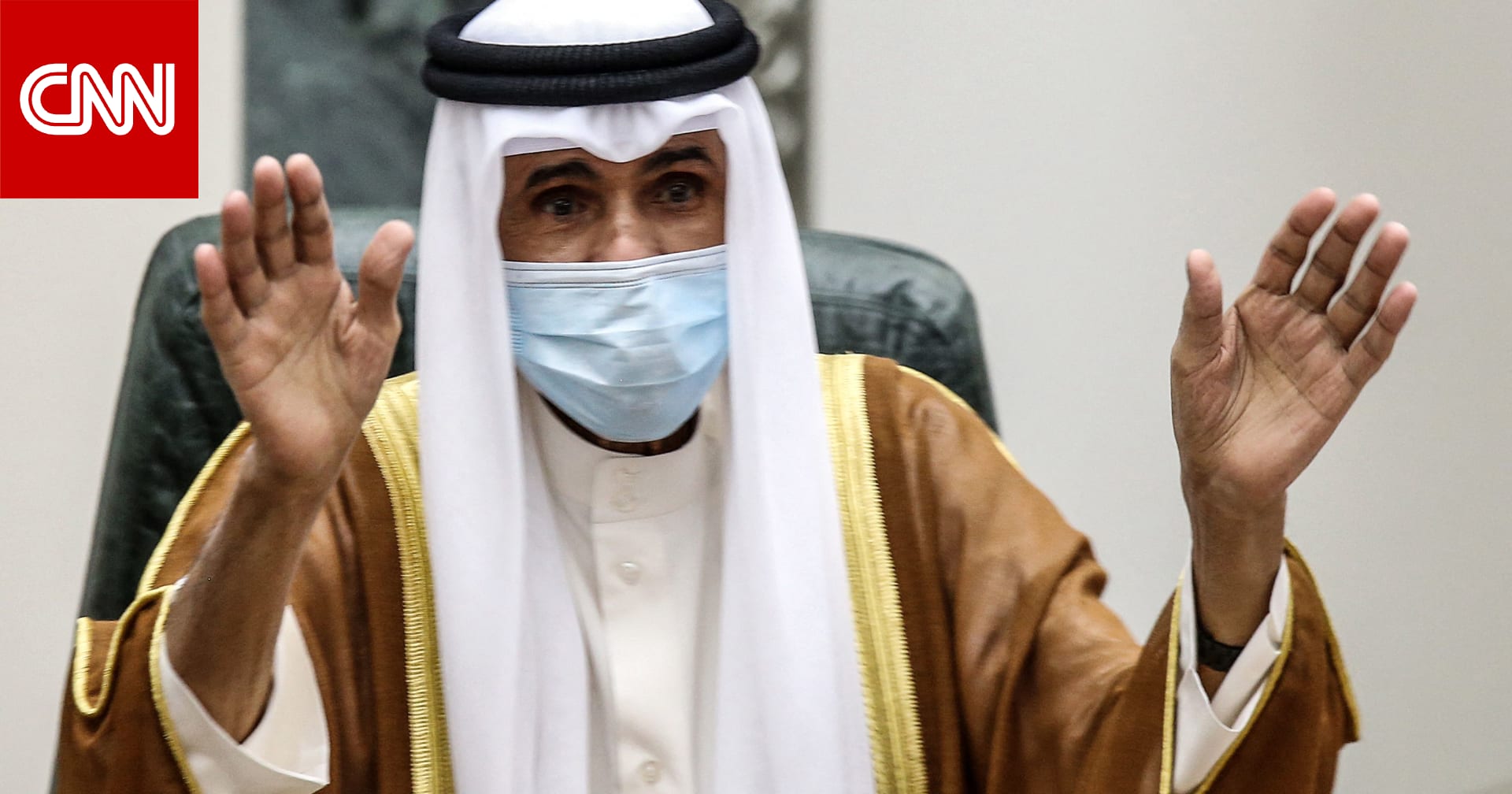 United Arab Emirates (CNN) — Kuwaiti Emir Sheikh Nawaf Al-Ahmad Al-Jaber Al-Sabah's health condition was confirmed on Saturday by the Minister of Emirati Diwan Affairs, Sheikh Muhammad Al-Abdullah Al-Sabah. It is stable, thanks to God Almighty," Kuwait News Agency reported. "Kona."
The minister added: "We pray to the Almighty God for a speedy recovery to the Emir of the country and to grant him good health and complete well-being."
The Minister of Amiri Diwan Affairs said on Wednesday that the health of the Emir of Kuwait is stable and he is still receiving the necessary treatment.
Earlier, the Amiri Diwan minister said the Kuwaiti emir "entered the hospital to receive treatment and undergo a medical examination following a health condition".
For its part, the Kuwaiti Public Prosecution warned in a statement on Saturday against "taking decisive action and filing criminal charges against every individual, group, platform, media, radio station or any organization that publishes or addresses anything related to the health of the Emir or the arrangement of the ruling house."
The Kuwait Public Prosecution added: "We have been monitoring many false reports and shocking lies in the media, and by individuals on visual, audio and print media platforms, about the health of the Emir of the country or the arrangements of the ruling house. According to Kuna.
Rumor mongers have used the word as a weapon to spread poison in the society using flimsy pretexts of freedom of expression, good intentions and fear, forgetting the harmful effects of rumours. According to the Kuwaiti Agency, there is more than a raging plague.
"Award-winning beer geek. Extreme coffeeaholic. Introvert. Avid travel specialist. Hipster-friendly communicator."
After trying it…new anti-obesity drug alert
However, Pfizer announced its intention to develop a modified version of the drug "Danoglipron".
This drug belongs to a new class of successful treatments based on a component such as the gastrointestinal hormone glucagon or GLP-1 (GLP-1).GLP-1This leads to a feeling of fullness and weight loss.
"Danoglibron" differs from competing drugs already on the market in that it is not given by injection, but is given orally in the form of tablets.
During the clinical trial, Pfizer tested taking these pills twice a day, but said it wanted to focus on a new once-a-day formulation.
The clinical trial included a few hundred obese participants without type 2 diabetes.
Pfizer explained that the side effects in this trial were similar to those that can occur with this type of drug, but "it is noteworthy that their rates were high" because "cases of nausea reached 73 percent, vomiting reached 47 percent, and diarrhea reached 25 percent."
More than half of the participants who received this drug discontinued treatment.
However, "Danoglipro" has been shown to lead to weight loss between 8 percent and 13 percent over 32 weeks or between 5 percent and 9.5 percent over 26 weeks.
A report quoted Pfizer senior executive Michael Tolston as confirming that "an improved once-daily formulation of tanoglipron could play an important role in the treatment of obesity."
The highly lucrative anti-obesity drug market is currently dominated by the Danish "Novo Nordisk" group with its drug "Vecovi" and the American "Eli Lilly" company "Zebound". America last month.
"Award-winning beer geek. Extreme coffeeaholic. Introvert. Avid travel specialist. Hipster-friendly communicator."