Emirates News Agency – As part of its participation in COP26, the UAE introduces a roadmap for hydrogen production in support of climate neutrality and development.
Thursday, November 4, 2021 – 4:13 p.m.
The United Arab Emirates aims to capture 25% of the low carbon hydrogen market share by 2030.
– Suhail Al Mazrouei: This initiative serves as a key driver in providing future solutions to global climate challenges.
Sultan Al Jaber: Climate neutrality is an important step towards contributing to the United Arab Emirates' strategic initiative to promote 2050 and sustainable economic growth.
– Mariam al-Muhairi: Pure hydrogen is an important tool for sustainable fuel and carbon reduction for the future.
Glasgow, November 4 / WAM / The UAE, represented by the Ministry of Energy and Infrastructure, today announced the roadmap for achieving leadership in the hydrogen sector, a comprehensive national program that supports low-carbon local businesses and contributes to achieving climate neutrality. And strengthening the country's position as a source of hydrogen, the announcement of the UAE's strategic initiative to improve future solutions to global climate challenges in an environment that coordinates the directions of intelligent leadership in the United Arab Emirates. For Climate Moderation 2050, this is the first attempt to comply with the Paris Agreement on Climate Change in the Middle East and North Africa.
The Hydrogen Leading Roadmap was announced during the "COP26" of the Global Climate Change Summit in Glasgow, which unites the nations of the world to reduce emissions for the first time since the signing of the Paris Agreement.
Minister of Energy and Infrastructure Suhail bin Mohammed Faraj Faris Al Masroui said: The United Arab Emirates today unveiled the United Arab Emirates Road Map for Hydrogen, which contributes to providing future solutions to the challenges of global climate change. The initiative aims to create an effective ecosystem that will create a new model for encouraging sustainable economic growth. Necessary initiatives and projects implemented by stakeholders in key sectors of the UAE, including energy, economy, industry and infrastructure, transport, waste, agriculture and the environment.
For his part, Dr. Sultan Ahmed Al Jaber, Minister of Industry and Advanced Technology and Special Envoy for Climate Change in the United Arab Emirates, said: "Through the vision and guidance of brilliant leadership, we are working to build capabilities in the clean hydrogen market. , Which is promising and has great potential for growth … and with a blueprint for becoming a leader in the hydrogen industry, the country will be able to implement and benefit from ambitious development projects in all aspects and areas of the clean hydrogen value chain. From the country's leading position in advanced industries and technologies and low carbon and zero carbon energy.
We hope that this map will effectively contribute to support the United Arab Emirates' strategic initiative in pursuit of climate neutrality 2050 and promote sustainable economic growth.
For his part, His Excellency Mariam Bint Mohammed Al Muhairi, Minister of Climate Change and Environment, said: "Clean hydrogen is a sustainable fuel for the future and a key tool in the world's efforts to reduce carbon, and the road map seeks to improve the hydrogen industry with renewable energy investments in renewable energy. Will benefit from.
The roadmap for achieving leadership in the hydrogen industry has three main objectives, which are to open new sources of value creation by exporting low carbon hydrogen and its derivatives and products to major import areas and to improve opportunities for new hydrogen derivatives. Low carbon steel and stable kerosene, in addition to other priority industries.
The UAE seeks to support the low carbon hydrogen industry through five key implementers, a clear regulatory framework supported by policies, incentives, standards and certifications, providing advanced technology through value-added partnerships and an effective national research and development framework. The United Arab Emirates, along with strengthening existing government partnerships and establishing partnerships, will help accelerate the growth of local organization, support infrastructure and land local production, and provide green funding resources.
The United Arab Emirates is moving at a promising pace to achieve global leadership in the low-carbon hydrogen sector as it is currently implementing more than seven ambitious projects, targeting a 25% share of major export markets, including Japan and the South. Korea, Germany and India, targeting other markets, will lead the world in Europe and East Asia in the production of clean hydrogen with competitive advantages over blue and green hydrogen, producing large quantities of hydrogen, including abundant and competitive hydrocarbons. And ammonia production facilities, and offering the world's most competitive prices on solar PV and absorption capabilities, carbon and large-scale storage, already owned by national oil company ADNOC, ADNOC produces more than 300,000 tons of hydrogen per year, and the company plans to increase hydrogen production to 500,000 tons per year.
WAM / Ahmad Al Nuaimi / Mustafa Badr Al Din
"Award-winning beer geek. Extreme coffeeaholic. Introvert. Avid travel specialist. Hipster-friendly communicator."
Dubai Taxi increases the number of shares allocated to individuals in the public contribution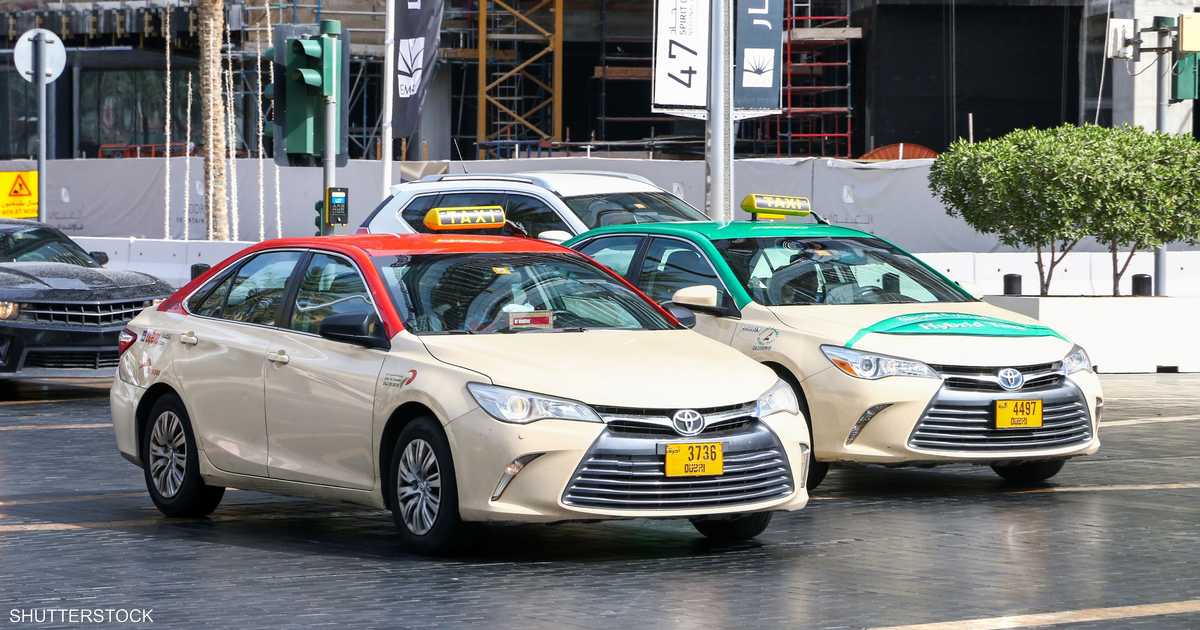 Dubai Taxi Company on Tuesday announced that it will increase the number of shares allocated from its initial public offering to individual investors in the UAE in response to strong demand for their shares, and instead, it will reduce the number of shares allocated to professional investors. 25 percent of the total shares of the company remain unchanged.
Dubai Taxi reported that the number of shares allotted to individual investors in the UAE has been increased from 62.475 million to 74.970 million ordinary shares, following the approval of the Securities and Commodities Authority.
Based on the previously announced price range of between 1.8 and 1.85 dirhams per share, the value of the shares allocated to the individual investor segment will now be approximately 135 to 139 million dirhams, which, compared, would represent 12 percent of the size of the initial offering. to the earlier announced 10 per cent.
The offer size remains unchanged at 624.750 million ordinary shares, representing 24.99 percent of the total issued shares in the company's capital. As a result of the increase in shares allocated to the category of individual investors in the UAE, 549.780 million ordinary shares will be allocated to the category of qualified investors instead of 562.275 million ordinary shares, representing 88 percent of the total offering shares. 90 percent of the previously reported.
As the subscription period for individual investors in the UAE ends on November 28, 2023, the subscription period for qualified investors ends on November 29.
The offering is expected to be completed and listed shares accepted on December 7, 2023, subject to market conditions and receipt of relevant regulatory approvals in the UAE, including approval for listing and trading on the Dubai Financial Market. Report.
"Award-winning beer geek. Extreme coffeeaholic. Introvert. Avid travel specialist. Hipster-friendly communicator."
"Tik Tok" is cutting hundreds of jobs in video games industry – UAE Breaking News
Chinese tech giant ByteDance, which owns the TikTok app, has decided to cut hundreds of jobs at its gaming unit, an informed source told AFP on Monday, reflecting the group's retreat from the highly competitive video game industry.
"News," a Beijing-based video game publisher affiliated with Byte Dance, is currently conducting a round of layoffs that will affect "hundreds of people," the source said.
A Byte Dance spokesperson said in a statement, "We continue to review our business and make changes to focus on areas of long-term strategic growth." "Following a recent review, we have made the difficult decision to restructure our gaming division."
The decision to exit the video games industry comes despite Byte Dance's large investments in Newverse over the past years in an effort to catch up with video games leader Tencent.
A source told AFP that although the sector's size would decrease significantly, the current cuts did not represent a complete shutdown of the sector.
The source indicated that the staff reductions are aimed at helping ByteDance focus on its core business and streamline its organizational structure, with games not yet launched slated to close in December.
Games with active players, including the popular action game, the source said Atlan's CrystalThe company will continue its operations as it seeks to diversify assets.
Launched in 2019 in an attempt to challenge Tencent's dominance, Neoverse failed to achieve the commercial success that Byte Dance had hoped for.
China-based tech giant Tencent dominates the Asian market and is the biggest player in the global video game industry by revenue, investing in game studios around the world.
"Award-winning beer geek. Extreme coffeeaholic. Introvert. Avid travel specialist. Hipster-friendly communicator."
Report: Platform X could lose $75 million as advertisers quit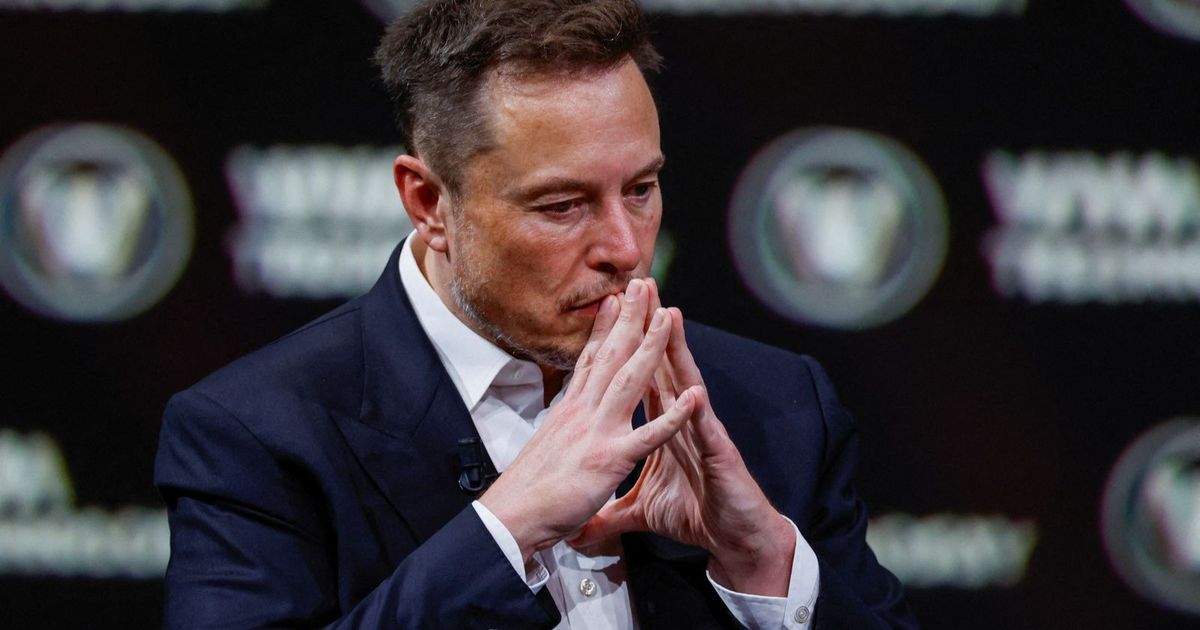 The "X" platform (formerly Twitter) is at risk of losing about $75 million within a year of its takeover by Elon Musk, a new report has revealed, amid a rapid withdrawal of advertisers.
According to the information published in the newspaper The New York TimesX's ad department losses are the result of the withdrawal of more than 200 advertisers over the course of a year, including Amazon, Apple and Airbnb.
Since November 2022 Musk's acquisition of controversial content publishers.
Anti-establishment
Advertisers' pushback accelerated this November when Elon Musk made a comment endorsing a comment that was characterized as anti-Semitic. There he said: "I told the real truth", "Jewish communities support hate. Of white people" and Musk tried to backtrack. Without evidence of what he wrote, he suggested he was primarily talking about his opponents in the Anti-Defamation League.
The US newspaper's statement comes after Musk and others, as well as showing their ads next to anti-Semitic and hateful posts.
Although the platform's CEO Linda Yaccarino acknowledged that some companies' ads appeared with infringing content, X continued to sue.
It is reported that the public relations agency "11:11", the star joins Paris Hilton, who has severed her partnership with X due to Musk's position.
"Award-winning beer geek. Extreme coffeeaholic. Introvert. Avid travel specialist. Hipster-friendly communicator."