Infinix GT 10 Pro Phone: Enhances Electronic Games in Saudi Arabia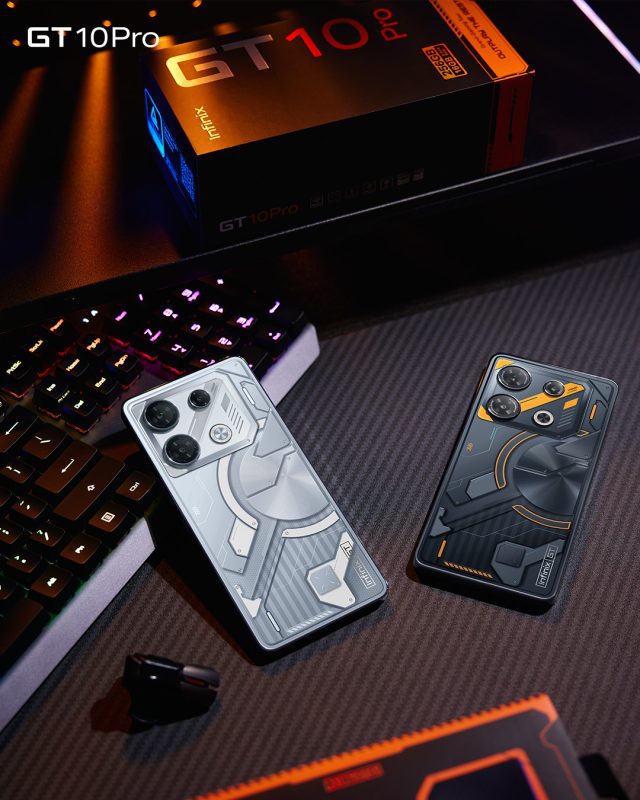 By Ashraf El Hadi
Easily Infinix The world leader in mobile technology announced the official launch todayInfinix GT 10 Pro phone In collaboration with the Kingdom of Saudi Arabia PUBG Mobile is a company. From an ordinary smartphone it is expected to revolutionize the electronic gaming experience with its exceptional features and unrivaled performance. The Kingdom of Saudi Arabia is an ideal place to launch this exciting innovation in the world of electronic games as it is one of the largest electronic game markets in the region.
The Infinix GT 10 Pro features a cyber-mechanical design that is ahead of its time, complemented by a stunning mini LED backlight color change (exclusively available in the silver version), offering an unprecedented visual experience. The phone represents the pinnacle of creativity in engineering and aesthetics, combining cutting-edge technology with an eye-catching design.
An all-in-one device
The Infinix GT 10 Pro features a powerful Dimensity 8050 gaming processor with 6nm technology with a 5G chip, 256GB memory and up to 16GB RAM, which ensures a smooth electronic gaming experience. This app ensures blazing speed, seamless multitasking and uninterrupted gaming sessions, making it a great choice for avid gamers.
The phone flaunts a breathtaking AMOLED display with FHD+ resolution, 10-bit color depth and 120Hz refresh rate. It is integrated with an in-display fingerprint scanner to create a smooth and secure interface, making it easy to unlock and browse the phone. . On the other hand, the high refresh rate and vibrant color screen provide gamers with an unprecedented interactive visual experience, taking the electronic gaming experience to a new level.
He said this at the same time Chris Cho, Chief Commercial Officer, Middle East and North Africa, InfinixHe said: The Infinix GT 10 Pro phone reflects our commitment to meet the needs of gamers on a limited budget. The philosophy of the Infinix brand is to improve the lives of today's youth, and with the GT series, we seek to revolutionize the field of electronic games on mid-range mobile devices by providing an exceptional electronic gaming experience without compromising on performance or thoughtful pricing. "
Software: PureXOS
Infinix research has identified key challenges faced by intermediate mobile gamers, including annoying ads and unnecessary software that hinder the gaming experience, not to mention the high demand for gaming smartphones due to the growing popularity of online gaming. To address these issues, Infinix developed the Pure XOS software, which is specifically designed to enhance the electronic gaming experience by reducing sources of distraction. Pure XOS is based on the latest Android 13 operating system and offers a clearer and smoother interface than the regular Android operating system, reduces the number of pre-installed apps, allows more storage space for electronic gaming applications and reduces memory usage. Also, there are no intrusive ads, ensuring a seamless gaming session without any interruptions.
Design:
The Infinix GT 10 Pro has a design inspired by the dazzling sub-sci-fi world of cyberpunk. Thus, the back cover not only provides reliable protection but also increases grip, ensuring a firm and comfortable grip during intense gaming sessions. Also, it is equipped with an interactive and adjustable light bar so that players can express their personality, mood and playing style.
Available in two different colors: Cyber ​​Black and Mirage Silver, this phone reflects the style and unique demeanor of young mobile gamers, turning heads with its bold design wherever they go.
Infinix GT 10 Pro is revolutionizing the world of phone games and its launch in Saudi Arabia marks a new era in the world of electronic games. This smartphone is designed to ensure unparalleled performance, stunning visual effects and unparalleled gaming experience.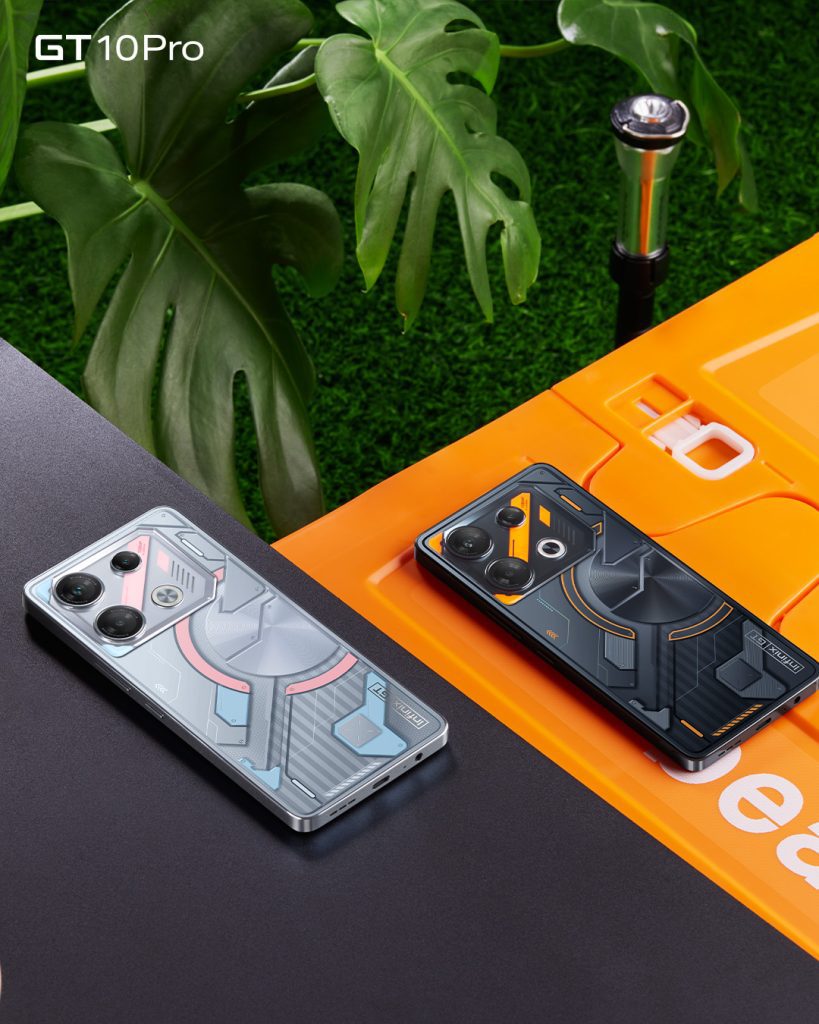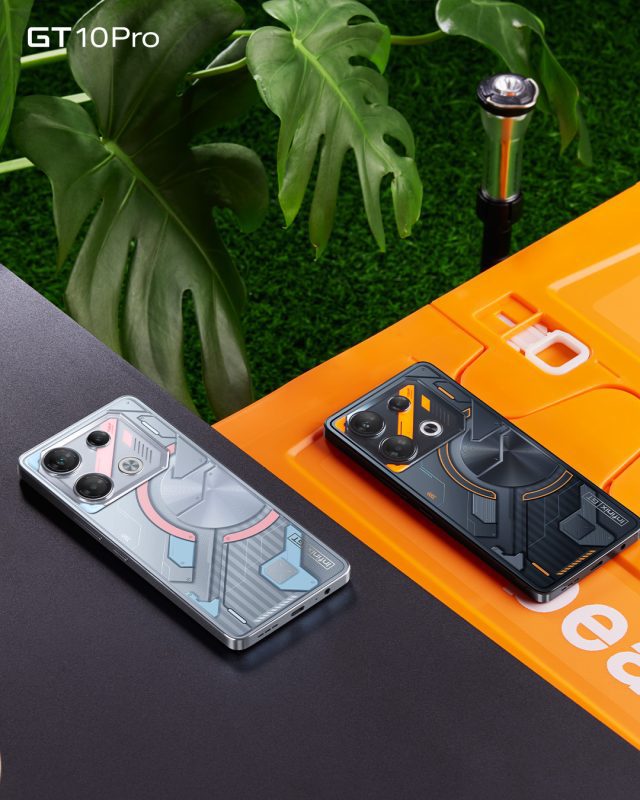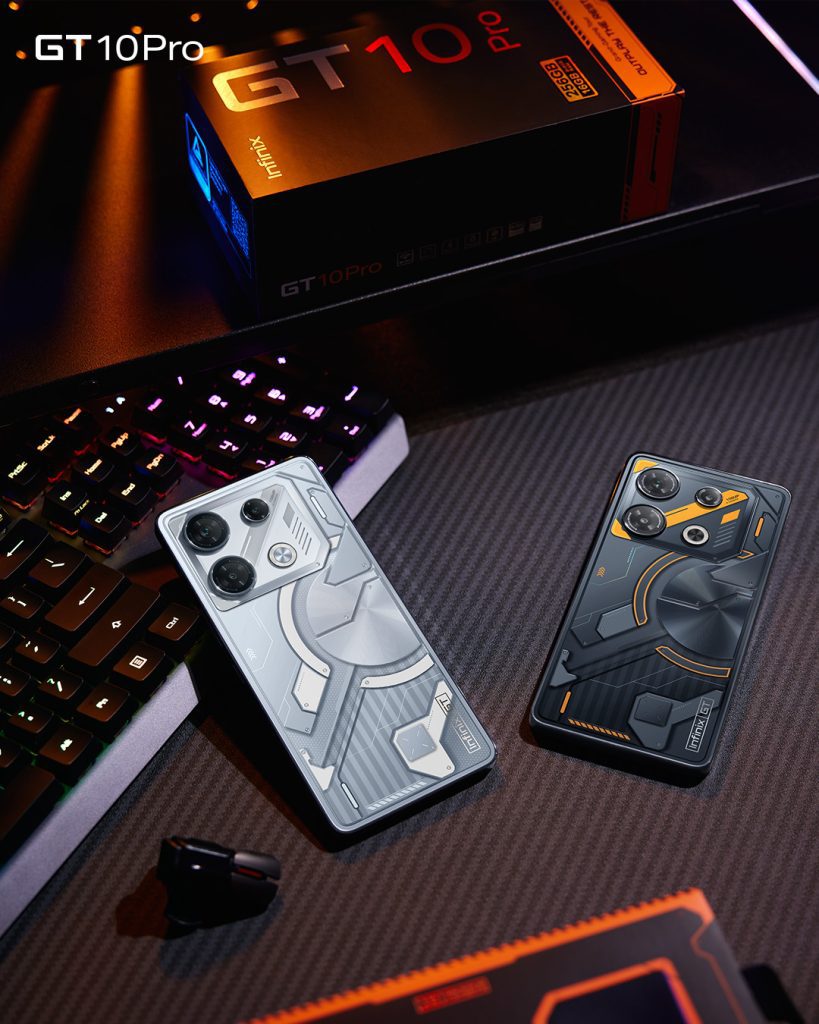 "Professional coffee fan. Total beer nerd. Hardcore reader. Alcohol fanatic. Evil twitter buff. Friendly tv scholar."
Galaxy S24 leaks show a familiar design
If you were expecting to see a revolutionary design for next year's Samsung Galaxy S24, this news might disappoint you. Unofficial images released by the upcoming phone reveal SmartPrix With the cooperation of the leaker OnLeaks About a phone that looks a lot like the current Galaxy S23, with a square design and three raised camera lenses, minus the obvious protrusion.
Based on this leakage, the visible changes will be small. SmartPrix says the Galaxy S24 is slightly longer and thinner than its predecessor, the S23, and the overall screen size is said to be slightly larger at 6.17 inches instead of 6.1 inches. According to the website, three more camera lenses are visible on the back of the phone SamMobile, and it is said to come with the same resolution as the S23; 50-megapixel main camera, 12-megapixel wide-angle camera and 10-megapixel telephoto camera with 3x optical zoom.
Also Read Tech News:
The leaker claims that the Galaxy S24's display will be 1080p with a brightness of 2,500 nits. The battery size is said to be 4,000 mAh and the maximum charging speed is 25W.
Replicas of the phone in the US are likely to get a 2024 flagship processor from Qualcomm called Snapdragon 8 Generation 3. Exynos processor in other global markets after using Snapdragon exclusively for Galaxy S23.
Rumors also suggest that Samsung might launch the Galaxy S24 a little earlier in the year compared to its previous two flagship phones that were released on February 1, 2023 and February 9, 2022. Galaxy S24.
Apple also applies the same strategy to the design of the phone, as it tries to maintain the shape of the design while adding very small improvements, and we can start to notice the effect after several generations of the same phone.
"Professional coffee fan. Total beer nerd. Hardcore reader. Alcohol fanatic. Evil twitter buff. Friendly tv scholar."
Exciting information about the planet Uranus… don't miss it
Follow _ Lama Nasr:
The planet Uranus is one of the outer planets in our solar system. Uranus is considered the seventh planet after the Sun, and the third gas planet in the Solar System after Jupiter and Saturn.
Here are some interesting facts about the planet Uranus:
1. Its location and size: The planet Uranus is located in the solar system and is the seventh planet after Saturn. Uranus is the third largest planet in the Solar System in terms of diameter and size, four times the diameter of Earth.
2. Its peculiar spin axis: Uranus has an unusual spin axis because it is strongly tilted at approximately 98 degrees, meaning it spins on its side. This means that Uranus' north pole and south pole experience longer periods of darkness and longer periods of light during the year.
3. Its icy composition: Uranus is believed to consist mainly of hydrogen and helium gas, with an outer layer of clouds containing ammonia and methane. These icy gases are responsible for Uranus' cool blue color.
4. Discovery of rings: The rings of Uranus were discovered by observation from Earth in 1977. These rings consist of small particles of dust and ice. Unlike Saturn's rings, Uranus' rings are faint and difficult to see.
5. Space exploration: Uranus has not been visited by any human space mission, but it was visited by the Voyager 2 probe in 1986. Voyager 2 provided many detailed images of the planet and transmitted useful data about its atmosphere and rings.
6. Natural satellites: Uranus has 27 known natural satellites. The most prominent of these moons is "Miranda", which appears to have a surface full of valleys and mountains, which is unique.
Here are some interesting facts about the planet Uranus. It is a unique and interesting planet that has many unique characteristics in the solar system.
Follow us

G

oh

oh

g

L

e

news
"Professional coffee fan. Total beer nerd. Hardcore reader. Alcohol fanatic. Evil twitter buff. Friendly tv scholar."
Know the upgrade requirements. Download Downloadable Version… Download GTA 6 Grand Theft Auto Game Download GTA 6 Game – And Operating Requirements All Devices Mobile Computer
Grand Theft Auto 6 (GTA 6) is an open-world action-adventure video game developed and published by Rockstar Games. The game was released on March 21, 2023 for Microsoft Windows, PlayStation 5 and Xbox Series X/S. The title combines elements of narrative and context as it takes place in the fictional city of Vice City, inspired by the American city of Miami. The game also notes that it takes place in a new era, reflecting the changes in the city since the events of the original 2002 GTA Vice City.
Download the game
Steps You Can Follow To Buy GTA 6 From Official Rockstar Games Website
First Step: Visit the official Rockstar Games website online.
Step Two: Sign in if you don't already have an account or create a new account if you don't have one yet.
Step Three: After login, search for GTA 6 game in Games section.
Step 4: Once you find the GTA 6 game, click on the "Buy Now" button to proceed with your purchase.
Step Five: On the purchase page, select Arabic as your preferred language.
Step Six: Follow the instructions provided to complete your purchase. You must provide the required payment information and confirm the order.
Note that GTA 6 is not free, it costs 60 USD. Also, the game is currently only available for PC and consoles. You should be aware that the game is still in development and some features or details may change before the official release.
Initial requirements to run the game
Here are the requirements to run GTA 6 on Windows 10 64-bit:
– Processor: Intel Core i5-6600K, AMD Ryzen 5 2600X or higher.
– Random memory: 12 GB or more.
– Video Card: NVIDIA GeForce GTX 1060 6GB or AMD Radeon RX 580 8GB or higher.
– Storage Space: You must have 100 GB of free storage space to install the game.
Game features
GTA 6 introduces a new story in a new open world where there will be new characters that the player can control. You get more freedom to move and interact with an open world that allows you to explore different cities, landscapes and locations in a variety of ways.
Additionally, the game will see improvements in its graphics and gameplay. You will enjoy enhanced graphics, details and visual effects that enhance the realism of the world and the gaming experience. You will enjoy the game improvements, which will be smoother and more interactive.
These improvements and new features aim to provide players with a fun and exciting gaming experience while adding new elements and improvements that enhance the open world, making it more alive and realistic.
New playable characters
GTA 6 comes with three new playable characters, each with unique skills and abilities:
1. The first character is a young man from a crime family, a professional gunman with experience and skills in the world of crime. He may have the ability to deceive, manipulate people and plan complex criminal activities.
2. The second character is a young woman from a crime family who is a professional driver and has experience in car racing. You may have exceptional driving skills and the ability to escape pursuit and perform fast and dangerous missions.
3. The third character is a corrupt police officer who uses his job as a police officer for personal gain. He may have the ability to access important information and use the legal system to his advantage.
These diverse characters provide a unique gaming experience as the player can switch between characters and use their different abilities to complete quests and challenges in the game.
"Professional coffee fan. Total beer nerd. Hardcore reader. Alcohol fanatic. Evil twitter buff. Friendly tv scholar."