NFT .. a revolutionary digital asset without risk
NFT technology for digital documentation has made profound changes in the arts and culture market and has become a major driver in the world of auctions, but its application to those unfamiliar with the field remains problematic.
Following is the touching tour of these "digital collections" as the first SMS in history went on sale at the French auction on Tuesday in "NFT" format.
NFT stands for Funky Token, which means "Funky Token" and refers to the inability to convert any currency into an equivalent currency (for example, a $ 5 note of the same denomination).
NFTs can be defined as "digital holdings" and their source can be traced. In concrete terms, it is a contract, the terms of which are defined by the virtual or real benefit information code.
Like cryptocurrencies such as Bitcoin, which uses blockchain technology, NFT has become a new type of digital asset, a document that is shared by a large number of individuals without central authority.
Who buys?
Buyers are mainly collectors or speculators who make a profit by then reselling at a higher price.
"NFT" was the center of several auctions, which caused a global stir, for example, when the first tweet of "Twitter" founder Jack Dorsey sold for $ 2.9 million.
It is also used in video games, cinema and music, and is the center of extraordinary endeavors, including the purchase of virtual land or the breeding of virtual racing horses.
What is the way to use it?
Like cryptocurrencies, NFT can be bought and sold on specialized platforms.
During the process, the buyer is not required to obtain a specific portion, but only a blockchain-registered certificate of authenticity is issued to transfer ownership.
To maintain the rights in this certificate, a digital wallet is required, whether the program is in the form of an extension for a web browser or a secure connection in the form of a USB bus.
Prior to purchase, payment must be made in cryptocurrency, but you can "create" an NFT piece yourself, relying on certain skills in the information industry.
Are there any risks?
Buying, selling and using NFT is still technical and sometimes misunderstood, which can put investors at risk.
For every contact with Blockchain, there is a need to pay the costs to the persons verifying the transactions.
The latest report released by the specialized site "Chain Analysis" says that buying the newly created "NFT" from the most anticipated group is a very competitive process because thousands of users want to buy at once.
In this case, many transactions fail, but depending on the price of the cryptocurrencies often used for payment, it can sometimes be high.
But some buyers are determined to succeed and use bots (powerful sorting software), which makes the transaction very vague for a new investor.
The study concludes that in 2021, "the smallest group of experienced investors will capture the bulk of the profits of NFT groups."
(AFP)
"Award-winning beer geek. Extreme coffeeaholic. Introvert. Avid travel specialist. Hipster-friendly communicator."
"Tik Tok" is cutting hundreds of jobs in video games industry – UAE Breaking News
Chinese tech giant ByteDance, which owns the TikTok app, has decided to cut hundreds of jobs at its gaming unit, an informed source told AFP on Monday, reflecting the group's retreat from the highly competitive video game industry.
"News," a Beijing-based video game publisher affiliated with Byte Dance, is currently conducting a round of layoffs that will affect "hundreds of people," the source said.
A Byte Dance spokesperson said in a statement, "We continue to review our business and make changes to focus on areas of long-term strategic growth." "Following a recent review, we have made the difficult decision to restructure our gaming division."
The decision to exit the video games industry comes despite Byte Dance's large investments in Newverse over the past years in an effort to catch up with video games leader Tencent.
A source told AFP that although the sector's size would decrease significantly, the current cuts did not represent a complete shutdown of the sector.
The source indicated that the staff reductions are aimed at helping ByteDance focus on its core business and streamline its organizational structure, with games not yet launched slated to close in December.
Games with active players, including the popular action game, the source said Atlan's CrystalThe company will continue its operations as it seeks to diversify assets.
Launched in 2019 in an attempt to challenge Tencent's dominance, Neoverse failed to achieve the commercial success that Byte Dance had hoped for.
China-based tech giant Tencent dominates the Asian market and is the biggest player in the global video game industry by revenue, investing in game studios around the world.
"Award-winning beer geek. Extreme coffeeaholic. Introvert. Avid travel specialist. Hipster-friendly communicator."
Report: Platform X could lose $75 million as advertisers quit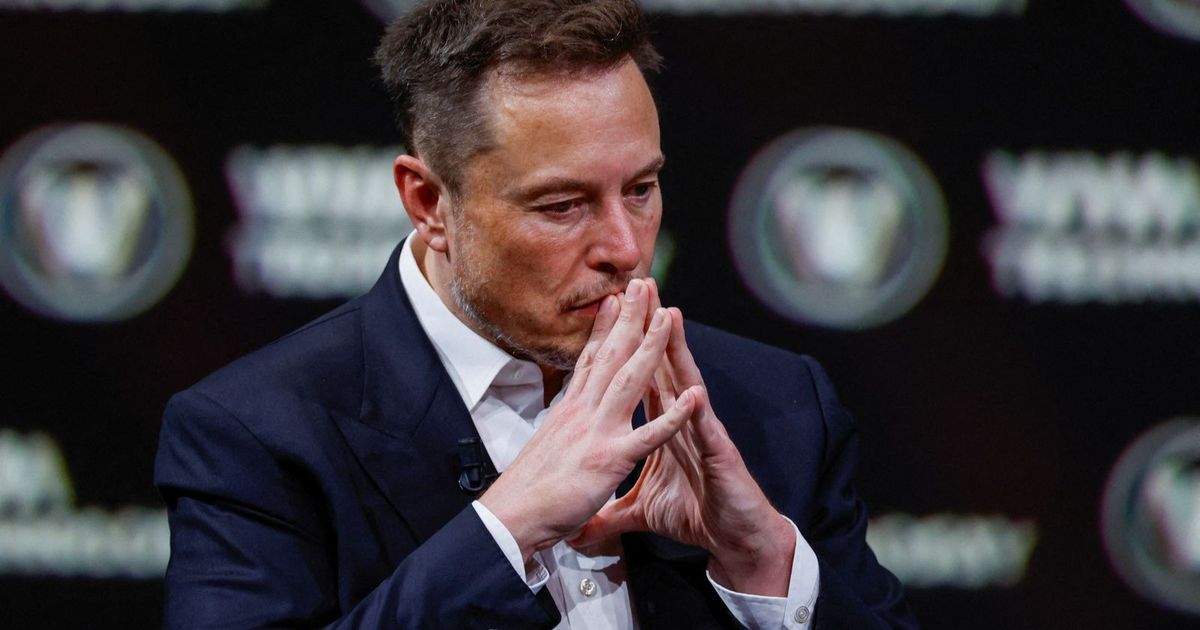 The "X" platform (formerly Twitter) is at risk of losing about $75 million within a year of its takeover by Elon Musk, a new report has revealed, amid a rapid withdrawal of advertisers.
According to the information published in the newspaper The New York TimesX's ad department losses are the result of the withdrawal of more than 200 advertisers over the course of a year, including Amazon, Apple and Airbnb.
Since November 2022 Musk's acquisition of controversial content publishers.
Anti-establishment
Advertisers' pushback accelerated this November when Elon Musk made a comment endorsing a comment that was characterized as anti-Semitic. There he said: "I told the real truth", "Jewish communities support hate. Of white people" and Musk tried to backtrack. Without evidence of what he wrote, he suggested he was primarily talking about his opponents in the Anti-Defamation League.
The US newspaper's statement comes after Musk and others, as well as showing their ads next to anti-Semitic and hateful posts.
Although the platform's CEO Linda Yaccarino acknowledged that some companies' ads appeared with infringing content, X continued to sue.
It is reported that the public relations agency "11:11", the star joins Paris Hilton, who has severed her partnership with X due to Musk's position.
"Award-winning beer geek. Extreme coffeeaholic. Introvert. Avid travel specialist. Hipster-friendly communicator."
Most of the Gulf markets fell as Reuters reported lower oil prices
© Reuters. A trader walks into the Dubai Stock Exchange in the Emirates in a photo from Reuters archives.
Nov 27 (Reuters) – Most Gulf stock markets fell after a decline on Monday as investors awaited an OPEC+ meeting later this week to reach a deal expected to cut supplies until 2024.
Oil prices, buoying financial markets in the Gulf region, fell midweek after the Organization of the Petroleum Exporting Countries (OPEC) and its allies postponed a ministerial meeting to Nov. 30 to resolve differences in production targets for African producers.
Brent was down 1.2 percent at 79.69 a barrel by 1230 GMT on Monday.
Qatar's index fell for a fourth session in a row, down 1.1 percent, its biggest decline in a month, with almost all shares in the index falling.
Industries Qatar shares fell 3.4 percent, their biggest loss since Aug. 8, while Qatar Islamic Bank shares fell 1.6 percent.
Daniel Takieddine, CEO of the Middle East and North Africa region at BD Suisse, said: "Distributors continued to react to energy prices, particularly falling prices after peaking towards the end of last month."
It fell 0.4 percent, ending two straight sessions of gains, with ADNOC Logistics and Services shares down 1.3 percent and First Abu Dhabi Bank, the emirate's biggest bank, down 1 percent.
It fell 0.1 percent, hurt by losses in the raw materials, energy and utilities sectors, while shares of Basic Industries Corporation ( SABIC ( TADAWUL: )) and oil major Aramco ( TADAWUL: ) fell 1.6 percent and 0.5 percent, respectively. .
Continuing its gains for the second session, up 0.1 percent, shares of Emaar Properties ( DFM: ) added 0.9 percent and shares of traffic toll company Salik gained 1 percent.
However, shares of the emirate's biggest bank Emirates NBD Bank and Emirates Central Cooling Systems fell 2.2 percent and 2.3 percent respectively.
Outside the Gulf region, the leading stock index rose 2.4 percent, with Commercial International Bank ( EGX: ) shares up 8.1 percent and EFG Holding Group shares up 2.2 percent.
(Produced by Muhammad Ali Faraj for Arabian Bulletin – Editing by Suha Jado)
"Award-winning beer geek. Extreme coffeeaholic. Introvert. Avid travel specialist. Hipster-friendly communicator."