Oil analysts: "OPEC +" market is in a state of tension. A break from panic sales.
Crude oil price week trading started with a new rise, especially after Saudi Arabia raised its selling price of crude oil in Asian markets and in the United States, a sign of optimism about the global demand for crude oil, especially in the short term.
The rise in crude oil prices is backed by a setback in international negotiations with Tehran, which rejects Iran's crude oil exports to the market sooner rather than later, shifting from a relatively declining corona virus to a fear of favorable factors and consequences.
Oil analysts said in an interview with Al-Eqtisadiah that the decision by "OPEC +" had absorbed market tensions and that "OPEC +" was ready to retire from previous panicked sales. Continuing information on the handling of all scenarios and the development of the crisis variable "Omigron" situation while monitoring and retrieving more data.
They said demand in Asia, such as China and Japan, had declined after the previous hike due to the winter, while government restrictions on Chinese private refineries and planned crude oil reserves were fueling a weakening sentiment in the oil market.
Robert Stehrer, director of the Vienna International Institute for Economic Studies, says fears about "Omigron" are relatively low and demand is rising. Demand may be eliminated in the coming weeks.
Asia demand is still strong, with Saudi Arabia raising sales prices, and international reports pointing out that Indian demand is still the only bright spot in Asia, pointing to Saudi Arabia's strong hope that demand will remain consistent despite the corona virus crisis. .
For his part, Rudolf Hooper, a researcher on energy affairs and director of a specialized website, confirmed that the "OPEC +" alliance radiated a positive mood in the market because of its indifference to "Omicron" and its adherence to its inclusion. With the participation of 23 crude oil producing countries, the monthly production increase of about 400 thousand barrels for the month of January (January).
He pointed out that the "OPEC +" alliance expects the oil market to become surplus from the supply deficit by the beginning of 2022, stressing his hope that the monthly increase will not hamper efforts to restore balance and stability in the oil market. Brent crude has fallen 15 percent since late November.
For his part, Matthew Johnson, a researcher at the international consulting firm Occera, said, "After a series of severe losses due to the discovery of crude oil, demand has risen again due to the optimism." He said he was adjusting his approach to the trend, especially with Aramco CEO Amin Nasser, who said he was "very optimistic about the demand" and that the market may have overstated its reaction to the "Omicron" variable.
In turn, Nyla Hengstler, director of the Middle East Department at the Austrian Federal Chamber, explained that crude oil prices were positively motivated to return to the pace of gains with the announcement of Aramco's official selling prices. The engine components for the oil markets and often lead the pricing trend in the region, pointing to the Saudi Arabia-led "OPEC", which maintains a positive demand outlook despite the impact of adverse factors related to the epidemic situation.
He confirmed the oil jump after opening the door to reverse its decision to increase production in line with the "OPEC +" consortium market developments, and the impact of the "Omicron" variable from the corona virus is largely uncertain. The market situation is still volatile and it is difficult to estimate the short-term supply and demand balance due to the new strain and the release of strategic crude oil reserves of the United States and several major economies of the world.
Saudi Arabia, the world's largest oil exporter, raised the price of crude oil sold to Asia and the United States in indirect talks between the United States and Iran, pushing up the price of oil by more than a dollar a barrel yesterday. Reviving the nuclear deal seems like a stumbling block.
Brent crude for February delivery was up $ 1.39 or 2 percent at $ 71.27 a barrel during trading yesterday, according to Reuters.
US West Texas Intermediate crude futures rose $ 1.40 or 2.1 percent to $ 67.66 a barrel.
Yesterday, Saudi Arabia raised the official selling price of Arabian light crude oil for Asia and the United States by 80 cents in January compared to the previous month.
On the other hand, "OPEC" crude rose to $ 71.61 a barrel on Friday from $ 70.03 a barrel the previous day.
The daily report of the Organization of the Petroleum Exporting Countries (OPEC) yesterday said that the price of the basket, which includes the average 13 crude oil prices from the production of the member countries of the Organization, has reached its first rise since the previous collapse. The basket lost about ten dollars compared to the same day last week, of which it was on record. $ 81.31 a barrel.

See also
Taiwan plans to raise the price of auto chips by 20%
"Award-winning beer geek. Extreme coffeeaholic. Introvert. Avid travel specialist. Hipster-friendly communicator."
"Tik Tok" is cutting hundreds of jobs in video games industry – UAE Breaking News
Chinese tech giant ByteDance, which owns the TikTok app, has decided to cut hundreds of jobs at its gaming unit, an informed source told AFP on Monday, reflecting the group's retreat from the highly competitive video game industry.
"News," a Beijing-based video game publisher affiliated with Byte Dance, is currently conducting a round of layoffs that will affect "hundreds of people," the source said.
A Byte Dance spokesperson said in a statement, "We continue to review our business and make changes to focus on areas of long-term strategic growth." "Following a recent review, we have made the difficult decision to restructure our gaming division."
The decision to exit the video games industry comes despite Byte Dance's large investments in Newverse over the past years in an effort to catch up with video games leader Tencent.
A source told AFP that although the sector's size would decrease significantly, the current cuts did not represent a complete shutdown of the sector.
The source indicated that the staff reductions are aimed at helping ByteDance focus on its core business and streamline its organizational structure, with games not yet launched slated to close in December.
Games with active players, including the popular action game, the source said Atlan's CrystalThe company will continue its operations as it seeks to diversify assets.
Launched in 2019 in an attempt to challenge Tencent's dominance, Neoverse failed to achieve the commercial success that Byte Dance had hoped for.
China-based tech giant Tencent dominates the Asian market and is the biggest player in the global video game industry by revenue, investing in game studios around the world.
"Award-winning beer geek. Extreme coffeeaholic. Introvert. Avid travel specialist. Hipster-friendly communicator."
Report: Platform X could lose $75 million as advertisers quit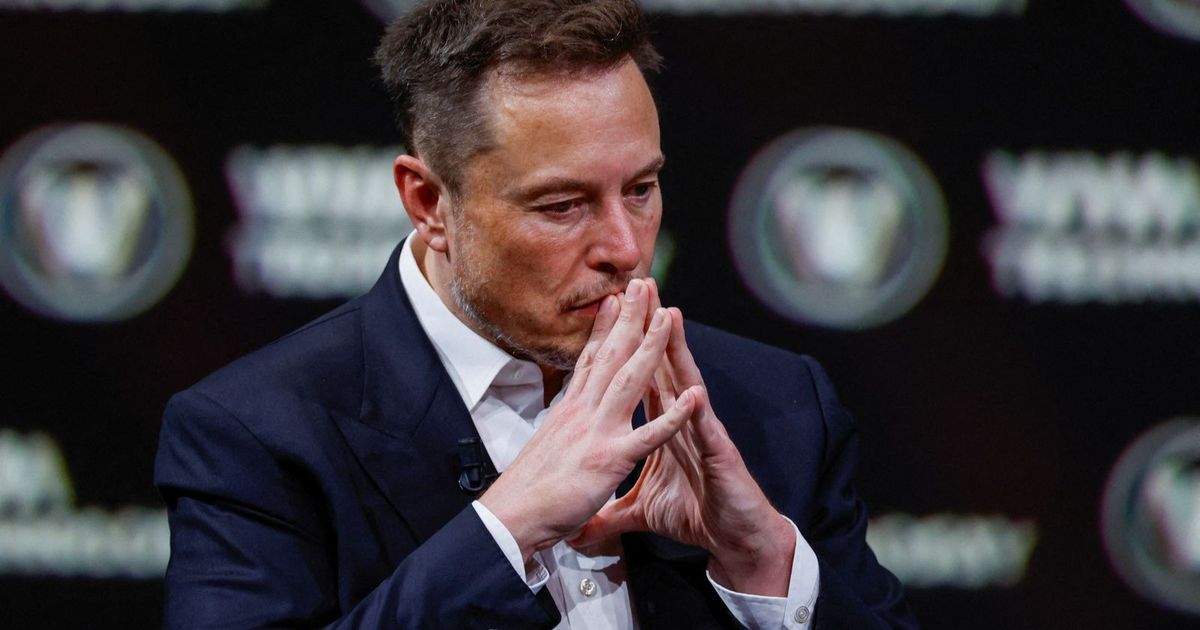 The "X" platform (formerly Twitter) is at risk of losing about $75 million within a year of its takeover by Elon Musk, a new report has revealed, amid a rapid withdrawal of advertisers.
According to the information published in the newspaper The New York TimesX's ad department losses are the result of the withdrawal of more than 200 advertisers over the course of a year, including Amazon, Apple and Airbnb.
Since November 2022 Musk's acquisition of controversial content publishers.
Anti-establishment
Advertisers' pushback accelerated this November when Elon Musk made a comment endorsing a comment that was characterized as anti-Semitic. There he said: "I told the real truth", "Jewish communities support hate. Of white people" and Musk tried to backtrack. Without evidence of what he wrote, he suggested he was primarily talking about his opponents in the Anti-Defamation League.
The US newspaper's statement comes after Musk and others, as well as showing their ads next to anti-Semitic and hateful posts.
Although the platform's CEO Linda Yaccarino acknowledged that some companies' ads appeared with infringing content, X continued to sue.
It is reported that the public relations agency "11:11", the star joins Paris Hilton, who has severed her partnership with X due to Musk's position.
"Award-winning beer geek. Extreme coffeeaholic. Introvert. Avid travel specialist. Hipster-friendly communicator."
Most of the Gulf markets fell as Reuters reported lower oil prices
© Reuters. A trader walks into the Dubai Stock Exchange in the Emirates in a photo from Reuters archives.
Nov 27 (Reuters) – Most Gulf stock markets fell after a decline on Monday as investors awaited an OPEC+ meeting later this week to reach a deal expected to cut supplies until 2024.
Oil prices, buoying financial markets in the Gulf region, fell midweek after the Organization of the Petroleum Exporting Countries (OPEC) and its allies postponed a ministerial meeting to Nov. 30 to resolve differences in production targets for African producers.
Brent was down 1.2 percent at 79.69 a barrel by 1230 GMT on Monday.
Qatar's index fell for a fourth session in a row, down 1.1 percent, its biggest decline in a month, with almost all shares in the index falling.
Industries Qatar shares fell 3.4 percent, their biggest loss since Aug. 8, while Qatar Islamic Bank shares fell 1.6 percent.
Daniel Takieddine, CEO of the Middle East and North Africa region at BD Suisse, said: "Distributors continued to react to energy prices, particularly falling prices after peaking towards the end of last month."
It fell 0.4 percent, ending two straight sessions of gains, with ADNOC Logistics and Services shares down 1.3 percent and First Abu Dhabi Bank, the emirate's biggest bank, down 1 percent.
It fell 0.1 percent, hurt by losses in the raw materials, energy and utilities sectors, while shares of Basic Industries Corporation ( SABIC ( TADAWUL: )) and oil major Aramco ( TADAWUL: ) fell 1.6 percent and 0.5 percent, respectively. .
Continuing its gains for the second session, up 0.1 percent, shares of Emaar Properties ( DFM: ) added 0.9 percent and shares of traffic toll company Salik gained 1 percent.
However, shares of the emirate's biggest bank Emirates NBD Bank and Emirates Central Cooling Systems fell 2.2 percent and 2.3 percent respectively.
Outside the Gulf region, the leading stock index rose 2.4 percent, with Commercial International Bank ( EGX: ) shares up 8.1 percent and EFG Holding Group shares up 2.2 percent.
(Produced by Muhammad Ali Faraj for Arabian Bulletin – Editing by Suha Jado)
"Award-winning beer geek. Extreme coffeeaholic. Introvert. Avid travel specialist. Hipster-friendly communicator."