Hilal Salman – Jeddah
Senegalese star Sadio Mane is going through a disastrous season in every sense of the word with his new team Bayern Munich, he moved from Liverpool at the beginning of the current season, where the star's current season (The Teranga Lions) cannot compare to the previous season.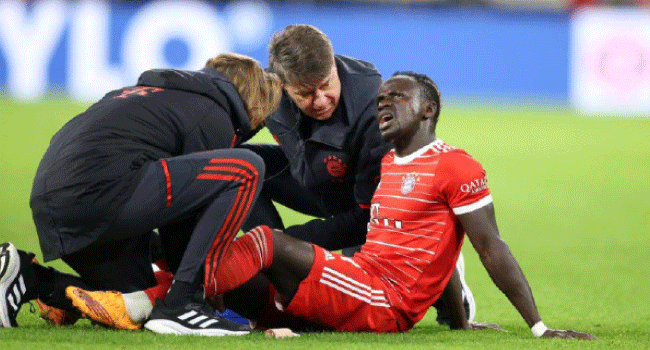 Everything was bright last season, Sadio Mane lived happy moments with Liverpool and his country, leading Senegal to win the African Cup of Nations for the first time in history, and was personally crowned the best player in Africa, and the only negative injury kept him out of the 2022 World Cup in Qatar. After moving to Bayern Munich, Mane started his career in a good way. He contributed to scoring and scoring goals with the Bavarians, with injury hampering his adaptation to the rest of his teammates and style of play in the German Bundesliga.
Quiet and exemplary with Liverpool, Mane has become rich material for the German press, which has been surprised by some of his behaviour, as the Senegal star's career has been marred by a strained relationship with former coach Julian Nagelsmann. Importance and roles he played with Liverpool, and relied less on him; Mane blows up in his coach's face, and after he comes on as a substitute in a match, their voices echo in the dressing room.
This tense situation was accompanied by a slump in results for the Bavarian team, so its management surprisingly decided to fire coach Nagelsmann and replace him with Thomas Tuchel.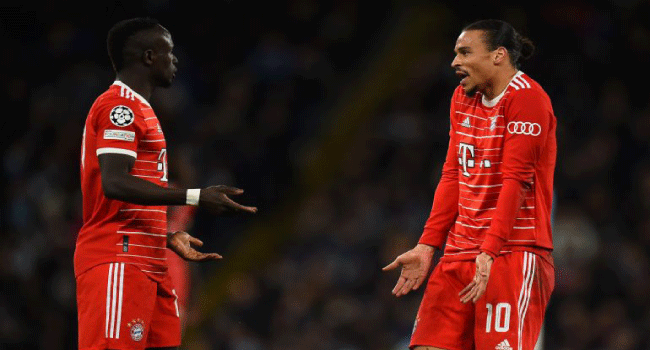 Collision and stabbing
The first serious test for the Bavarian giants was a 3-0 defeat against Manchester City in the first leg of the Champions League quarter-finals, and the team is close to a bye from the competition as a tough task awaits. Second leg at home next Wednesday.
In that match, Mane participated in the second half, but he was unable to make a difference; Instead, he missed an opportunity (citizens) to engage in a verbal spat with his Senegalese-born colleague Leroy Sanneh, who appeared with swollen lips.
Although the management intervened to resolve the problem between the two parties and to reassert the normal relationship between them, the Bavarian management did not like Mane's behavior in the last two incidents, with the former coach and his team.
And German newspaper (Bild) said: Sanne has spoken to the Bayern Munich management to prevent him from taking the decision to drop Sadio Mane from the team after the recent incident between them.
After the incident, Mane apologized to Sanne and the rest of his teammates and was fined no less than 500,000 euros, with Hoffenheim banned from the German league last Saturday.
After news broke that Bayern Munich were considering offloading the Senegal international, Sanne contacted them and everything was settled, but no one knew what would happen with the next transfers.
"Explorer. Problem solver. Certified reader. Incurable web expert. Subtly charming travel guru. General student. Twitter evangelist."