Why did Ukraine refuse the German president's visit to Kiev?
D + D – Normal size
A visit by German President Frank-Walter Steinmeier to the Ukrainian capital, Kiev, was canceled because he was not welcomed by the Ukrainian side.
During his current visit to the Polish capital, Warsaw, Steinmeier said on Tuesday that Polish President Andrzej Duda had suggested that they both go to Kiev with the leaders of the Baltic states (Lithuania, Latvia and Estonia). Order to send and send a strong signal of common European solidarity with Ukraine. "
Steinmeier added: "I was prepared for this, but as I have noticed – in Kiev it does not seem desirable." The Bild newspaper first reported that the visit had been canceled.
Steinmeier admitted wrongdoing in Russian policy last week when he was foreign minister. Steinmeier was twice Secretary of State during the tenure of former President Angela Merkel, the last of which was from 2013 to 2017, before which he was the CEO of former President Heckhard Schrder.
During this time, Germany sought talks with Russian President Vladimir Putin and maintained close ties with the energy sector. Steinmeier also supported the controversial Nord Stream 2 gas pipeline project, which was heavily criticized by Ukraine.
Referring to Russian President Vladimir Putin, Steinmeier added: "In my view, one thing is clear: under Putin it is not possible to return to normal relations with Russia." "The world knows the Russian war crimes in Ukraine," said the German president. These crimes must be documented and the perpetrators and those responsible must be held politically accountable.
Ukraine's ambassador to Germany Andrei Melnik told the German News Agency (DPA) earlier this week that Ukraine was waiting for President Olaf Scholes' visit rather than Steinmeier's, and that the German president's visit was a sign of things to come. The symbolic nature is only, "He's good to be coming." The chancellor or other members of the German government are making firm decisions about further substantial support for Ukraine. "
Ukraine has asked Germany to supply heavy weapons such as tanks and artillery.
Steinmeier pointed out that he had planned to leave for Ukraine only last Friday, and added, "Of course I'm wondering when is the perfect time for my next visit to Kiev." However, these plans no longer exist.
This is despite the fact that many senior Western politicians have met with Ukrainian President Volodymyr Zhelensky in Kiev; The leaders of Poland, Britain, Austria, the Czech Republic, Slovenia and Slovakia, as well as European Commission President Ursula von der Leyen, visited Kiev last Friday.

Follow World News from the report by Google News
"Creator. Award-winning problem solver. Music evangelist. Incurable introvert."
Martyrs and Injured in Israeli Attacks on Gaza After the End of the Ceasefire | news
12/1/2023–|Last Updated: 12/1/202308:56 AM (Makkah Time)
4 Palestinians were killed and several others injured in attacks by the Israeli occupation army in different areas of Gaza.Clashes erupted on multiple axes in the area minutes after the end of a week-long humanitarian ceasefire. And its extension has not been announced.
Al Jazeera's correspondent in Gaza reported martyrs and wounded as a result of an Israeli attack targeting a house in central Rafah, south of the Gaza Strip.
The 4-day ceasefire that started last Friday was extended twice and ended today at 7 am local time.
The Israeli military said it had resumed operations against the Palestinian Islamist movement (Hamas) in Gaza, accusing the movement of violating ceasefire terms and firing into Israel. Gaza
The Israeli military confirmed that its warplanes were bombing all areas of the Gaza Strip, and military radio quoted a senior political source as saying, "We are back to fighting with full force and no negotiations have been held to release the abductees."
Al Jazeera's correspondent monitored the Israeli offensive in the northwest of the Gaza Strip and artillery attacks targeting various parts of Gaza City. He confirmed that clashes broke out between the opposition and occupation forces in more than one area in Gaza City and the northern Gaza Strip. He said the Israeli strike targeted a site near Nasser Hospital in Khan Yunis, south of the Gaza Strip.
The reporter confirmed that casualties were reported as a result of Israeli strikes and artillery fire in various parts of Gaza.
The government media office in Gaza announced a series of raids targeting the south of the Strip, while Gaza's Interior Ministry confirmed that Israeli aircraft had targeted the town of Abasan east of Khan Yunis and a house in the Abu Iskandar area in the northwest. of Gaza City.
The seven-day ceasefire allowed for the exchange of prisoners from occupied prisons to Palestinian prisoners in Gaza, and facilitated the entry of humanitarian aid into the Strip.
"Creator. Award-winning problem solver. Music evangelist. Incurable introvert."
Prosecutor of the International Criminal Court visits Israel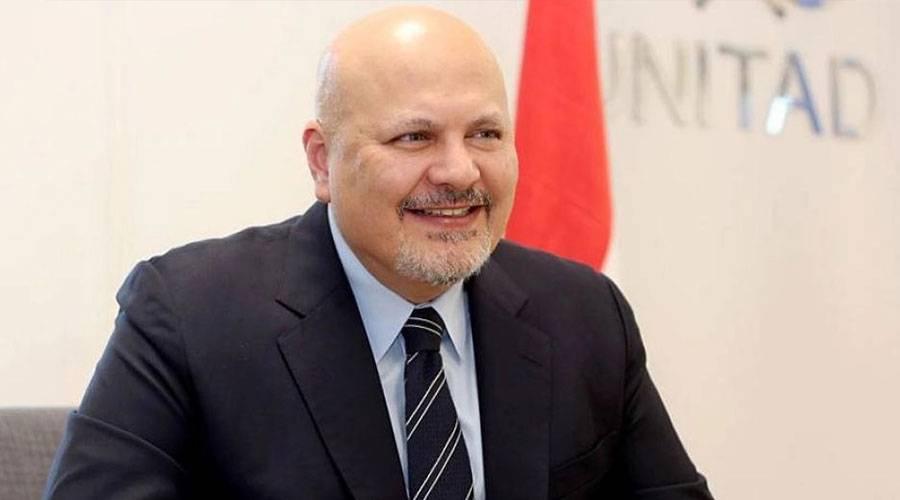 Hack – AFP
The International Criminal Court announced Thursday that public prosecutor Karim Khan traveled to Israel "at the request and invitation" of survivors and families of victims of the October 7 Hamas attack.
The court explained through the "X" site that the visit was "not investigative in nature" but it "represented an important opportunity to express sympathy and initiate dialogue for all the victims."
Khan is scheduled to travel to Ramallah in the West Bank, where he will meet with senior Palestinian officials, the court said.
Since October 7, Israel has launched a military campaign in the Gaza Strip, killing more than 15,000 people, including more than 6,000 children.
The International Criminal Court, established in 2002 to prosecute the world's worst atrocities, began investigating possible war crimes in the Palestinian territories in 2021, including possible crimes committed by Israeli forces, Hamas and other armed Palestinian factions.
Khan announced that his mandate would include crimes committed during the current war. But the tribunal's teams could not enter Gaza and were not allowed to conduct trials in Israel, which is not a member of the tribunal.
The five signatories to the International Criminal Court's founding treaty requested an inquiry into the "situation of the State of Palestine," Khan announced, explaining that he had gathered "a large amount of information." Both sides could face war crimes charges, legal experts said.
"Creator. Award-winning problem solver. Music evangelist. Incurable introvert."
Sources reveal to CNN how the cease-fire between Israel and Hamas has been extended for a seventh day and why it will end soon.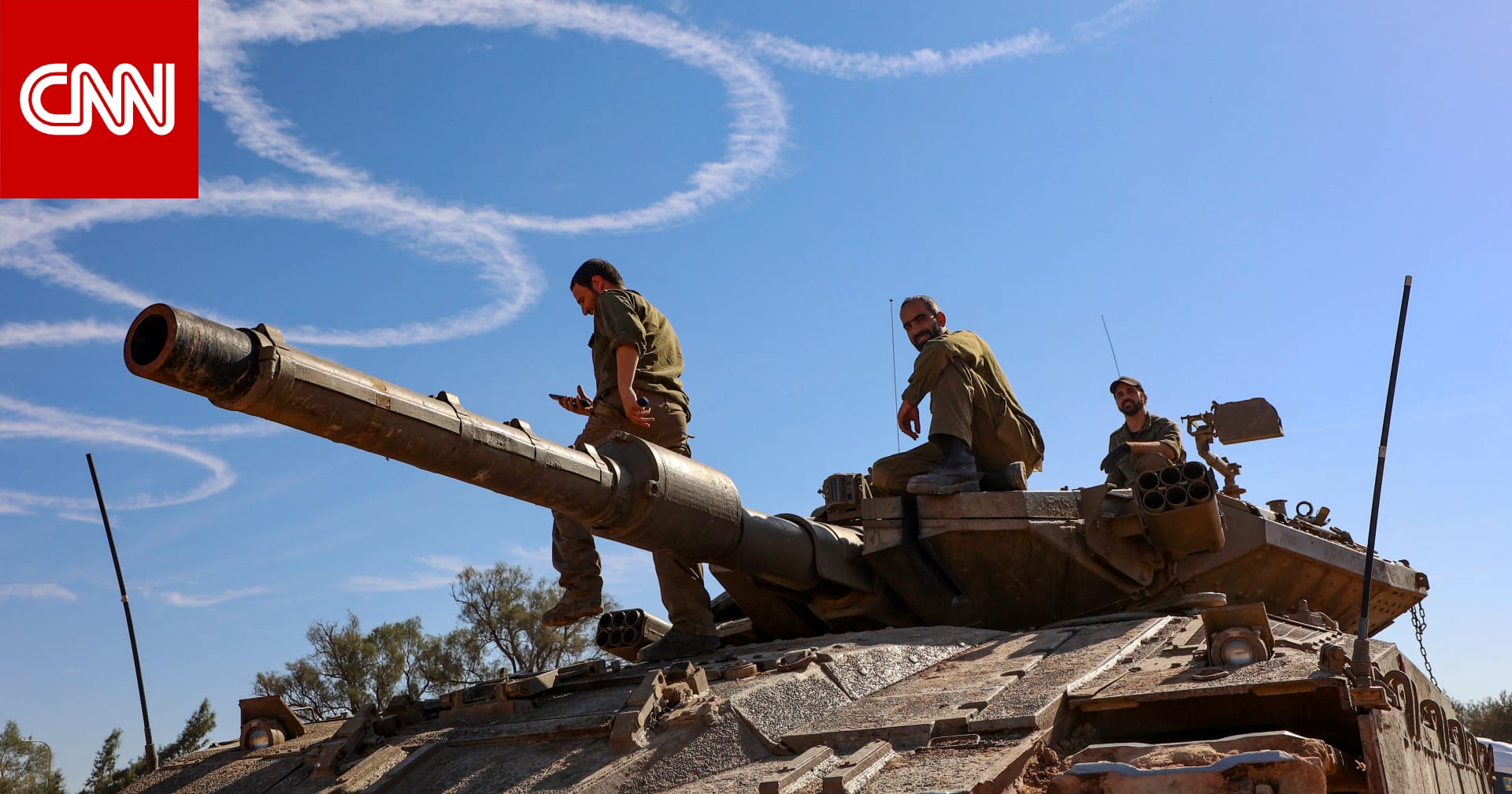 ATLANTA, USA (CNN) – A deal was reached Thursday to extend the cease-fire between Israel and Hamas for a seventh day after Hamas refused for hours to provide a list of hostages, including 10 women and children. According to sources familiar with the talks, Israel insisted on meeting.
Sources told CNN, "After a tense and lengthy debate over extending the cease-fire for a seventh day, the Israeli government on Thursday accepted a plan to release only 8 new Israeli hostages and agreed to account for two Israeli-Russian hostages on Wednesday," as part of Thursday's panel.
A source said, "After Israel rejected a copy of Hamas' list of the seven women and children it said had been killed in the bombing, as well as the bodies of three men, Hamas continued to say it could not find more women. Children." He added, "Hamas began to display seven women, children and three elderly people, which was deemed unacceptable by the Israelis."
Hamas waited until the end of the ceasefire to hand over the eight new hostages, a list accepted by Israel, in addition to the two Russian-Israelis released on Wednesday, according to the sources. The door was opened to the possibility of changing the number of hostages freed on Thursday, as negotiations remained volatile.
The parties have now fully entered a daily extension phase of the cease-fire, during which Hamas must provide a new list of 10 hostages and cease fighting for 24 hours. With serious challenges looming, with Hamas insisting until the last minute that it was having trouble finding enough hostages, nervous negotiators expect extending the ceasefire to an eighth day will be very difficult.
New details of Wednesday's talks confirm the perilous nature of the current ceasefire in the war between Israel and Hamas, with various sides poised to come after the truce.
Important questions now remain about whether the deal will last another day or whether Israel will resume fighting.
Before extending the ceasefire by two days, negotiators believed that Hamas could not deliver more women and children to extend the ceasefire beyond the eighth day. With Hamas still unable to free the women and children alive, Israel is understood to be resuming its military campaign, possibly this weekend.
Israel has repeatedly said military pressure helps free hostages, and Hamas wants better terms for the release of civilian men and Israeli soldiers, men and women. Last week, the deal was made only for women and children hostages.
Israeli Prime Minister Benjamin Netanyahu said on Wednesday (the sixth day of the ceasefire): "For the past few days, I have been asking this question: Will Israel fight again after this level of returning our hostages?", adding: "My answer is no doubt." : Yes".
The Biden administration says it has asked Israel to take a more cautious approach than before the ceasefire as operations are expected to shift to southern Gaza, where the majority of the Strip's population has been displaced.
During their meeting in Jerusalem on Thursday, Foreign Secretary Anthony Blinken stressed to Netanyahu the need to ensure that the safety of civilians in southern Gaza is taken into account before the Israeli military begins military operations there.
It remains to be seen how much this pressure will be taken into account.
An Israeli official said, "Israel and the US administration are in close talks on several fronts, including the need to put pressure on Hamas after the cease-fire and the need for humanitarian aid for civilians in Gaza. In these discussions, Israel is interested. Interest from the US point of view."
"Creator. Award-winning problem solver. Music evangelist. Incurable introvert."