A 95-year-old Japanese man reveals his recipe for "health, happiness and longevity."
The US Food and Drug Administration approves updated vaccines for Covid-19
According to the Associated Press, the United States approved updated Covid-19 vaccines on Monday, hoping to improve protection against the latest strains of the virus and reduce the rise in infections in the fall and winter.
The decision, released by the U.S. Food and Drug Administration, makes the latest doses from Moderna, Pfizer and its partner BioEntech available to most Americans, even if they have not previously received the vaccine against the coronavirus, as part of the transition. To address fall variations… "Covid-19" is like getting an annual flu shot.
Additionally, an advisory panel for the Centers for Disease Control and Prevention is scheduled to make recommendations today (Tuesday) about who needs the updated vaccines the most. Vaccinations may begin later this week, and the Covid-19 vaccine and flu vaccine may also be given in one visit.
Novavax, the third company to offer the coronavirus vaccine, said its updated vaccine is still under review by the Food and Drug Administration.
Hospitalizations due to Covid-19 have been on the rise since late summer, although due to vaccinations and lingering immunity from previous infections, they are not at the same level as this time last year.
But protection wanes over time, and the coronavirus continues to evolve new variants that can evade previous immunity.
It's been a year since the vaccines were last updated, and only 20 percent of adults received this previous update.
Dr. Peter Marks, head of the U.S. Food and Drug Administration's vaccine administration, said in a statement: "Vaccination is critical to public health and ongoing protection from serious consequences of Covid-19, including hospitalization and death. "We strongly encourage those who are eligible to consider getting the vaccine."
Like previous vaccines, the fall round is available for adults and children as young as 6 months of age. The US Food and Drug Administration said that most people can get a dose of the Covid-19 vaccine, starting at age five, even if they don't.
Younger children may need an additional dose depending on their history of covid-19 infection and vaccinations.
It is clear that the US Food and Drug Administration does not describe this latest round as a booster, but rather an improved vaccine adapted to the virus currently in circulation.
The new recipe targets an Omicron variant called "XBB.1.5," which replaces older combination vaccines that combine protection against the original coronavirus strain with an older version of Omicron.
Although this variant is no longer dominant, the US Food and Drug Administration has determined that it is sufficient to provide good synergistic protection to the coronavirus strains responsible for most Covid-19 diseases today. Like previous versions, it is expected to be more protective against the worst effects of the coronavirus than mild infections.
But while the FDA's decision will allow widespread use of the updated vaccines, the CDC will decide how strongly to urge different groups to get them.
Federal officials said the vaccines are free for most Americans with private insurance or Medicare. But for uninsured or underinsured people, the CDC works with health departments, clinics and some pharmacies to temporarily offer free doses.
"Award-winning beer geek. Extreme coffeeaholic. Introvert. Avid travel specialist. Hipster-friendly communicator."
Why not keep your toothbrush in the bathroom?
RT
We all know that maintaining oral hygiene is very important and the most important step to do this is to brush your teeth twice a day with mouthwash and floss.
But according to experts, you could be putting your oral hygiene at risk by storing your toothbrush in the bathroom.
"Storing your toothbrush in the bathroom can expose you to a variety of health problems, but the level of risk varies depending on the bathroom environment and your specific habits," explains Dr. Payal Bhalla, principal dentist and medical director of Quest Dental.
Dr. Balla says that aerosolized bacteria can pose a problem because "when you flush the toilet, especially when the lid is open, small droplets containing bacteria and other microorganisms can splash out and settle on nearby surfaces, including your toothbrush."
When your toothbrush is near the toilet, it's "more likely to come into contact with airborne particles and water splashes" that "lead to contamination."
Bathrooms can also be a humid environment, which can encourage the growth of bacteria and mold on your toothbrush.
In shared bathrooms, "there is a greater potential for cross-contamination as multiple people use the space and touch different surfaces."
As for faecal particles, which can be on your toothbrush, Dr. Bhalla explains: "It's possible to have faecal particles in the bathroom environment, including surfaces like your toothbrush. This can happen when toilets are cleaned. Not closing the lid, and brushing can release small droplets of faecal bacteria and other microbes into the air. .To reduce the risk of faecal particles coming into contact with your toothbrush, you can follow hygiene tips such as rinsing your toothbrush before using it, storing it upright, covering it with the toothbrush, and closing the toilet lid when washing.
She also recommends "rinsing your toothbrush thoroughly under tap water before using it" because it "will help remove any potential contaminants. Also place your toothbrush upright in a toothbrush cup and allow it to air dry. Make sure it doesn't touch other toothbrushes. " To prevent cross contamination.
Dr. Bhalla emphasized the importance of changing toothbrushes "every three to four months or so" to keep them healthy and effective.
He added: "To reduce the spread of airborne particles, close the toilet lid before cleaning, use a breathable toothbrush cover to protect your toothbrush from bathroom contaminants, and regularly clean the toothbrush holder or cup to prevent bacteria and mold build-up. "
"Award-winning beer geek. Extreme coffeeaholic. Introvert. Avid travel specialist. Hipster-friendly communicator."
The Day of the Big Clash… NASA on Historic Mission to Save Earth (Photos)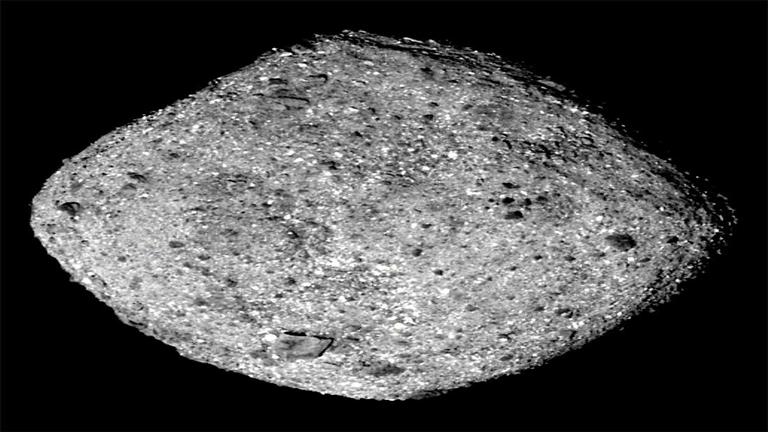 02:35 PM


Wednesday, September 20, 2023

Scientists believe that September 24, 2182 marks the date that the asteroid "Bennu" will hit the Earth, so the American space agency NASA is preparing to undertake a dangerous mission to prevent a collision and save our planet from destruction.
According to NASA, this space rock passes close to our planet every 6 years, but it will have a very close encounter with Earth after another 159 years, and if it collides with us, its force will be equal to 22 nuclear bombs.
Although the odds of a cataclysmic impact are estimated at 1 in 2,700, NASA sent a spacecraft to Bennu 7 years ago to collect samples from it. They hope the data will help them prepare for an asteroid deflection mission similar to NASA's DART mission, which successfully changed the orbit of the small asteroid moon Temorphos last year.
The asteroid samples will reach Earth this week, landing in the Utah desert on September 24.
"We're now in the final stages of this seven-year mission," Rich Burns, OSIRIS-REx program manager at NASA's Goddard Space Flight Center in Greenbelt, Maryland, told the Sunday Telegraph.
Bennu is about 492 meters wide (about half the size of the asteroid that killed the dinosaurs), so it wasn't big enough to cause global extinction.
NASA estimated that it could have an impact 9 kilometers wide and cause devastation in a radius of about 1,000 kilometers from the crash site.
Between now and 2300 the chance of Bennu colliding with Earth is 1750.
"The raw materials from asteroid Bennu will help shed light on how our solar system formed 4.5 billion years ago and how life began on Earth," said Nicola Fox, associate administrator of NASA's Science Operations Directorate in Washington.
"Award-winning beer geek. Extreme coffeeaholic. Introvert. Avid travel specialist. Hipster-friendly communicator."
Hurricane Daniel: No Evidence of Epidemic Spread in Terna by Accumulated Bodies – World Health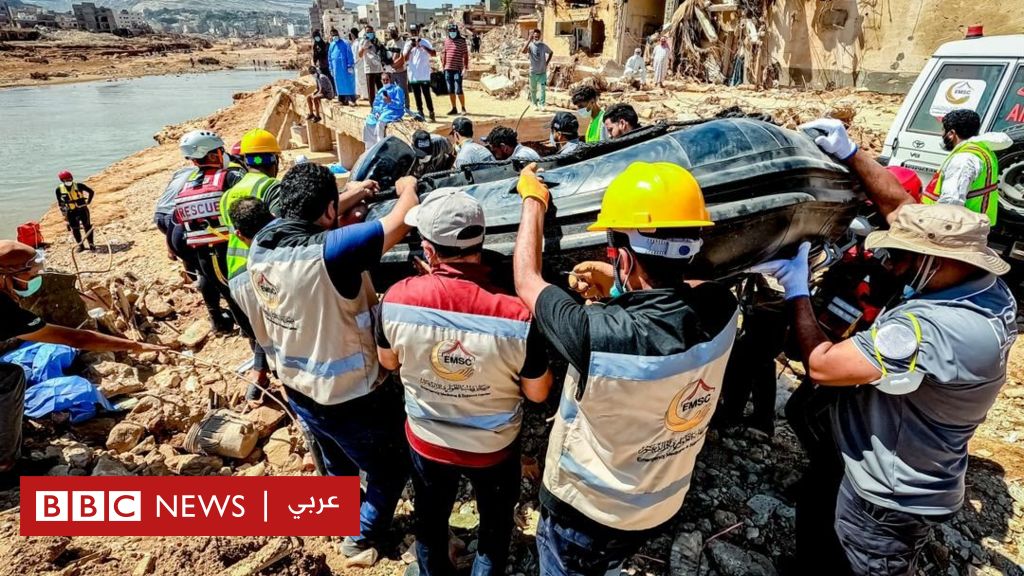 author,

Zainab is a hyena

stock,

BBC News
Although the bodies of those killed by Hurricane Daniel were decomposing, the organization had no evidence that they had serious infectious diseases, said Dr. Ahmed Suidan, the World Health Organization's representative in Libya.
"This could happen if the death is associated with an infectious disease like cholera or Ebola," Zoiden added in an interview with the BBC.
The reports came as fears began to loom on the horizon that the piles of bodies could fuel the spread of disease in Derna, one of the Libyan cities worst hit by the cyclone.
In this regard, he said that any diseases or epidemics are spread only through contaminated water, adding that "there is an urgent need to provide safe drinking water and sanitation to people to avoid spreading any diseases through water or food."
Zouiten pointed out that one of the World Health Organization's priorities now is to provide vaccines to pregnant women and children.
He added: "We have seen in different settings that if vaccination programs are disrupted, certain diseases such as measles can re-emerge, and there are some examples where we have seen cases of polio."
Zouiten also said that the organization's team will travel on Tuesday to the city of Terna, where some hospitals are no longer in service due to shortages of drugs and medical equipment.
"So, we will now bring this medicine with us to distribute to many centers and have some mobile clinics to go to other areas," he added.
Mixing drinking water with sewage
Terna residents suffer from lack of medical facilities and clean water.
In this regard, Malek Morsi, the official spokesman for the Emergency and Support Center of the Libyan Ministry of Health, told the BBC that sewage mixed with underground water wells in the city of Derna relied on underground water wells as a source. water."
Al-Sarrouq al-Zaidi, a member of the Supreme Committee for Crisis Management, told the BBC from inside the city of Derna: "We have actually started taking samples of the wells to ensure the safety of the water. . This issue is one of the priorities. Alternative sources are bringing in water treatment units to provide water supply.
Civil society organizations have started providing clean drinking water to cyclone-affected people. Omar al-Tabal, head of the Libyan Youth Hostels Association's relief and humanitarian work team, told the BBC: "In the first hour we entered Derna, we saw a huge lack of drinking water. , we worked to provide that water. So far we have distributed more than twenty thousand water boxes through the relief aid committee of the association.
Nearly a week after the storm hit, the challenges facing rescuers are mounting. Malek Morsi, the official spokesman for the Libyan Ministry of Health's Emergencies and Support Center, said there were obstacles to the work of rescue teams, such as logistical support and opening corridors for rescue teams to enter amid the spread of bodies. In addition to the rugged geography of the hills and valleys in Terna City.
Now we use two masks instead of one
Major Fathi Muqeib al-Karimi, head of the National Security Commission's department in Terna, says: "We dug up the bodies and the bodies have been there for a week, and they are very decomposed." But most of the bodies were in the sea, and the majority of the people tried to escape the flood to the sea, which was not possible, according to Al-Karimi, who was still vomiting corpses.
Al-Quraimi added to the BBC: "We received a lot of help from countries, but the crisis is big and there is almost a city under the sea."
Regarding procedures for sterilizing corpses, the head of the National Security Commission Department in Terna says, "If we find a corpse under the rubble, we clean it well and put it in bags, of course we have gloves and disinfectants. , but the smell of the corpses became too much… and so we started using two masks instead of one. "
Dr. Al-Jarooq Al-Zaidi, a member of the Supreme Committee for Crisis Management from inside Terna, refutes the spread of the epidemics in the city of Terna on social media: "There are no epidemics so far. and there are no signs of an outbreak of an epidemic," says a campaign to vaccinate citizens and medical workers. Also people who handle dead bodies directly.
Al-Zaidi adds: "From the first hour of the disaster, we set up an emergency committee headed by Dr. Adnan Abdel Jalil, Minister of Health of the Libyan Government, and considered all possibilities and all scenarios, including the spread. Epidemics and evacuation plans for citizens in the event of an epidemic.
'We don't expect an epidemic in Terna'
Following the fear of epidemics spreading into the city of Derna, on Tuesday, a team of consultants from the College of Public Health in Benazi arrived in the city to begin conducting a comprehensive study to analyze and assess natural disasters and assess its quality. Drinking water, food security and nutrition.
Dr. Randa Al-Amrouni, dean of the Faculty of Public Health of Benghazi University, the head of the committee, says: "We have experts in the epidemic and reducing its spread. The situation will be assessed and direct solutions will be developed. The same plan will be set, as well as instructions, including complete sterilization."
Al-Amrouni added to the BBC: "As public health experts, we did not expect an epidemic in the city of Derna. Some rescue groups have provided us with some information that does not suggest any spread of infection, as the bodies are healthy and have not suffered any injuries.
Hurricane Daniel wreaks havoc in eastern Libya. The cyclone washed away entire residential areas of the city of Terna, and the death toll as a result of the floods was appalling and estimated in the thousands.
"Award-winning beer geek. Extreme coffeeaholic. Introvert. Avid travel specialist. Hipster-friendly communicator."