Impairment of your balance foreshadows this serious problem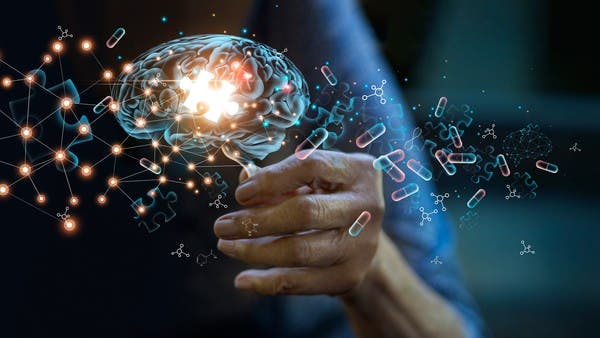 A new method can predict a person's risk of cognitive decline based on how well they balance
Physical balance does not appear to be related to cognitive function. But researchers from Japan have recently succeeded in developing a new method to predict cognitive problems based on body balance, reports Neuroscience News, citing PMC Geriatrics.
Increased risks
Researchers at the University of Tsukuba have revealed a new physical balance that could help identify individuals at risk of developing Alzheimer's disease (AD).
MCI is a clinical condition characterized by subtle changes in cognitive ability. Because individuals with this condition are at increased risk of progressing to Alzheimer's disease, early detection of MCI can guide clinical interventions that prevent the condition from worsening.
Vestibular function
It has long been understood that balance problems occur in individuals with a high frequency of falls in Alzheimer's disease and are caused by changes in vestibular function, which is responsible for the sense of balance and spatial direction.
Additionally, individuals can be screened for MCI before symptoms appear by detecting problems with balance. Currently, there are few options for effective homeostasis screening in the general population, a problem researchers at the University of Tsukuba aim to solve.
Early interventions for prevention
"Early interventions are essential to prevent Alzheimer's disease," said the study's principal investigator, Professor Naoya Yahaki. "Since changes in vestibular function are associated with both MCI and Alzheimer's disease, the study aims to develop a new method to effectively assess these changes in the general population."
A new evaluation method
Researchers developed a new method to assess balance and vestibular function using a Nintendo Wii foam rubber balance board.
This measure was called the Visual Dependency Index (VPS) of stability. Healthy volunteer participants aged 56–75 years, without significant cognitive impairment, successfully completed tests of the VPS Index and measures of cognitive function.
Amazing results
"The results were surprising," explains Professor Yahagi. "VPS scores were found to be significantly associated with cognitive impairment, as assessed using the Montreal Cognitive Assessment Index, a commonly used tool for examining cognitive ability."
Furthermore, the scale had relatively high sensitivity and specificity, indicating that it was successful in easily capturing important clues to indicate whether a person is at risk of developing Alzheimer's disease.
New treatment options
Professor Yahagi says the new method is a cheap and accessible way to detect cognitive impairment in the general population. Therefore
Early and accurate diagnosis of MCI may lead to new treatment options that may significantly improve outcomes for individuals with neurodegenerative conditions.
Read more
"Award-winning beer geek. Extreme coffeeaholic. Introvert. Avid travel specialist. Hipster-friendly communicator."
10 requirements for students to bring their medicines to school with a form provided by Emirates Health Services
To ensure the safety of students, provide them with the necessary health facilities, and provide a healthy and safe educational environment, government and private school administrations have distributed a model of bringing medicine to school. The model published by Emirates Health Services Corporation includes 10 requirements that parents should follow to ensure the safety of their children.
Form for taking medicine to school Divide the medicine into two packets and ask the pharmacy to put the original label on each package while buying the medicine, one packet will be kept at home and another packet will be sent to school. Case of need.
regulations
School administrations said that this model is psychologically comfortable and reassuring for parents, as it allows the presence of drugs in school, according to the rules and procedures followed, and reduces the anxiety of parents whose children suffer from chronic diseases or special health conditions. He pointed out that the carrying of drugs is strictly prohibited because it is strictly prohibited to carry drugs to students during school hours. In case of emergency.
He explained that school clinics play an important role in promoting the health and well-being of students, and they have the authority to follow up on student health, including overseeing the administration of medication doses within the school. It promotes health awareness and good hygiene practices among students and reduces school absenteeism. Due to health problems, staff at these clinics provide various services to students including education and awareness of healthy habits needed to raise the level of their health culture. .
The requirements emphasize that all medications must be brought to school by an adult and dispensed to the appropriate person, and that children are not allowed to bring medications. Written permission is required for prescription or over-the-counter medications (including vitamins) brought to school. The child's doctor and the student's guardian.
The requirements include that all medications must be brought to school with the original packaging of the medication and the drug label from the manufacturer of the medication prepared by the pharmacist, in consideration of having "name of child – name of medication". – Dosage required – How many times a day – Method of taking the medicine – Name of the doctor who prescribed the medicine." – Date of prescription – Expiry date.
sizes
For medications to be taken 3 times a day, the first dose can be taken at home, followed by the second dose after school hours, and the last dose before bed, and the requirements are also explained which dose does not need to be taken. During school hours, and for medications to be taken 4 times a day, only one dose can be taken.Ensuring equal timing within a 24-hour period during the school day.
In turn, school administrations have distributed a form for parents to take medicine to school, so that the student's guardian must provide adequate information about the child's medical need or need for special care and inform the school. Any change in medication or medication by the nurse or doctor or the dosage of the medication if the guardian dispenses the medication to the school hospital.
If the student refuses to take the medication, the nurse will not force the student to take the medication, but they will record this in the student's health record and notify the custodian.
"Award-winning beer geek. Extreme coffeeaholic. Introvert. Avid travel specialist. Hipster-friendly communicator."
"The Terna tragedy is a warning of the worst." Haji reveals the reasons for the increase in disasters in Arab countries
10/3/2023–|Last Updated: 10/3/202301:10 AM (Makkah Time)
Dr. Space Scientist specializing in Earth and Planetary Sciences. Issam Hajji blamed the increase in natural disasters such as earthquakes and floods in Arab countries on lack of awareness of climate change and lack of specialized research and monitoring stations. Poor urban planning.
In the episode dated (10/2/2023), "The Story Has the Rest" highlighted recent disasters affecting the region, such as the two devastating earthquakes that struck southern Turkey and its aftermath in the Middle East. February 2023, and the Al Houze earthquake in Morocco in September. From the same year, Libyan floods wreaked havoc in the coastal city of Derna, days after the Moroccan earthquake.
Haji said the Terna flood disaster was not the worst but a bad warning, pointing out that it was a copy of what happened there in 1925 when a storm in the Gulf destroyed naval vessels there. Famine and about the same number of casualties caused the death toll.
Hajji published maps of Terna after Hurricane Daniel, reviewed rainfall rates, and emphasized that the storm did not penetrate deeply, but caused large amounts of dust to move from the interior to the coast, stressing that the environmental risk lies in rebuilding by removing millions. cubic meters of soil.
He revealed that the Arab coastal cities of Alexandria in Egypt, Tangier in Morocco and Manama in Bahrain are losing their battle in light of the escalation of climate change and the short-term recurrence of recent decades in the Mediterranean region. For example, there is a lack of awareness of these risks and population growth in the region.
The Egyptian scientist made frequent stops in Alexandria, which he said had changed from a historically disaster-resistant city to an area at risk in the past 20 years, pointing to the danger of building in floodplains that have led to the degradation of the urban landscape. In a coastal town.
Population density risks
In his speech, Hajji said that the majority of the people of the Middle East and North Africa (92%) settled in 3% of the total area of ​​the Arab world, before confirming that there had been a major collapse in climate and scientific knowledge, which caused most of the disasters.
In the same context, studies indicate that about 30 million residents of the Arab world are exposed to high risks of future catastrophic earthquakes.
The project uses artificial intelligence technology and satellite maps to broadcast images of the massive destruction that climate change can cause to infrastructure, such as storms entering coastal areas, wiping out everything in its path.
Hajji emphasized that there are solutions to climate change, "It is not the end of the universe and humanity, but rather the risk of dealing with it." He pointed to a development project between the Universities of Munich and California, Khalifa University in Hamad bin Qatar and NASA to create a coastal zone in the Arab region "that will resist climate change".
Haji offered some solutions to combat this climate change, including reforestation, the placement of what he called sand dunes, and "scientific" management of the coastal area.
Document image
The program aired a short documentary retracing the Arab region's history with natural disasters, and stopped frequently to learn about the earthquake belts surrounding Arab countries with Arab and foreign experts. The film also traces the experiences of Chile and Japan in dealing with a series of earthquakes, particularly in the Asian country, which experiences two thousand earthquakes a year without any significant impact.
The film also covers the scientific views of leading experts from both countries on how to monitor earthquakes, the development of earthquake-proof building standards and flexibility of structures, ensuring that buildings absorb earthquakes.
Experts – who spoke during the film shown by the program – pointed out that Japan has earthquake sensors that help to initiate early evacuation measures, and that Tokyo has developed building codes with 3 levels: the first is related to steel supports, and the second is related to dampers that absorb earthquake energy and reach the third level. isolate from
For the Arab world, seismologists discussed conflict zones and their classifications and Arab countries at risk of earthquakes because 3 major earthquake belts pass through or near the region, namely the East African belt, the Alpine belt, and the Dead Sea fault, with the latter being the most active. Considered, and the countries concerned are Syria, Lebanon, Palestine and Jordan.
Experts revealed that there is a seismic index in the Arab world, but in addition to the slow development in the Arab region, it is a serious challenge, especially in cities with high population density, adding that "houses are the first cause of the increase in the number of collapse victims".
They pointed out the importance of focusing on population distribution, disaster management plans and taking into account seismic risk and the fragility and unreliability of buildings, especially in the absence of an Arab earthquake monitoring network.
"Award-winning beer geek. Extreme coffeeaholic. Introvert. Avid travel specialist. Hipster-friendly communicator."
Study: University students are more stressed than their peers.. and why? | Other | DW Arabic Window on Celebrity Lives and Fun Facts | T.W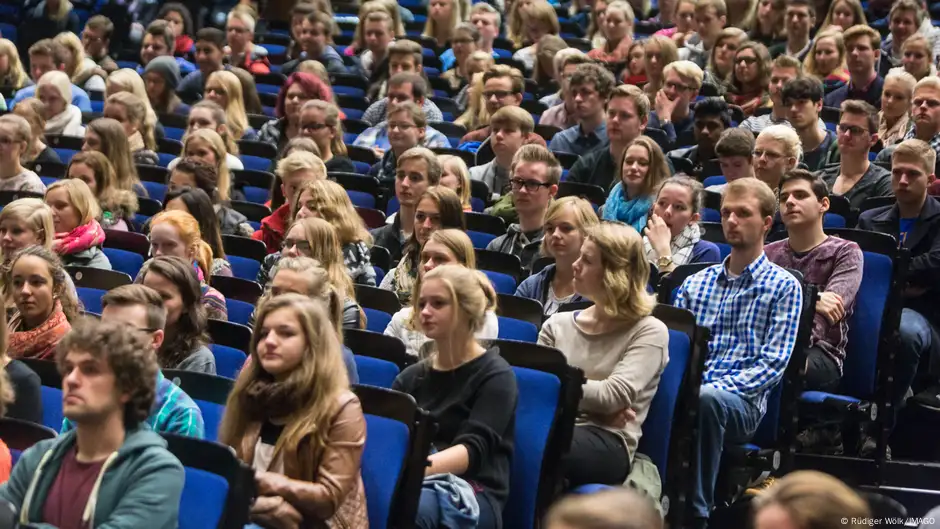 Studying is not always a pleasant journey of knowledge and learning. This is a difficult stage that requires many sacrifices and sometimes it becomes a station of suffering, especially with very difficult majors or being forced to persevere with limited or almost non-existent financial income while the student is in university.
A new study suggests that university students are more likely to experience stress than their working peers, and that the main reason for this is the financial problems students face.
According to a Guardian newspaper report from the study's author, Dr. Tayla McCloud The relationship between mental health decline and learning, coupled with anxiety due to increased financial pressures and the need to achieve strong results.
Students in many parts of the world are forced to pay extra to rent rooms and apartments in addition to rising living costs, including food prices and prices of restaurant and cafe services, transportation, due to inflation and high energy costs. and many others.
The research paper was published in the public health journal The Lancet, and its authors also stated that at age 25, the end of the university years, mental health differences between graduates and non-graduates no longer existed.
The study suggests that if the causes of depression among students are identified, it is possible to reduce depression and anxiety among 18- to 19-year-olds.
Dr Gemma Lewis, assistant professor at the same college, points out that poor mental health in students can have long-term consequences in their lives. "The first years of higher education are important for self-development, so if students' mental health is improved, positive long-term effects can be expected on their health, well-being, academic achievement and success."
The study's findings are consistent with another study conducted by King's College London, which found that mental health problems among students had almost tripled in recent years, rising from 6% to 16%, and was particularly high among women and non-binary students. People, and one reason for this was the high cost of living.
One of the consequences of these problems is that students think about leaving university purely for financial reasons, while others work more during their studies, which also has a negative impact on mental health.
I.A
"Award-winning beer geek. Extreme coffeeaholic. Introvert. Avid travel specialist. Hipster-friendly communicator."