"Oliver Wyman": Dubai marches towards "1.5°C" target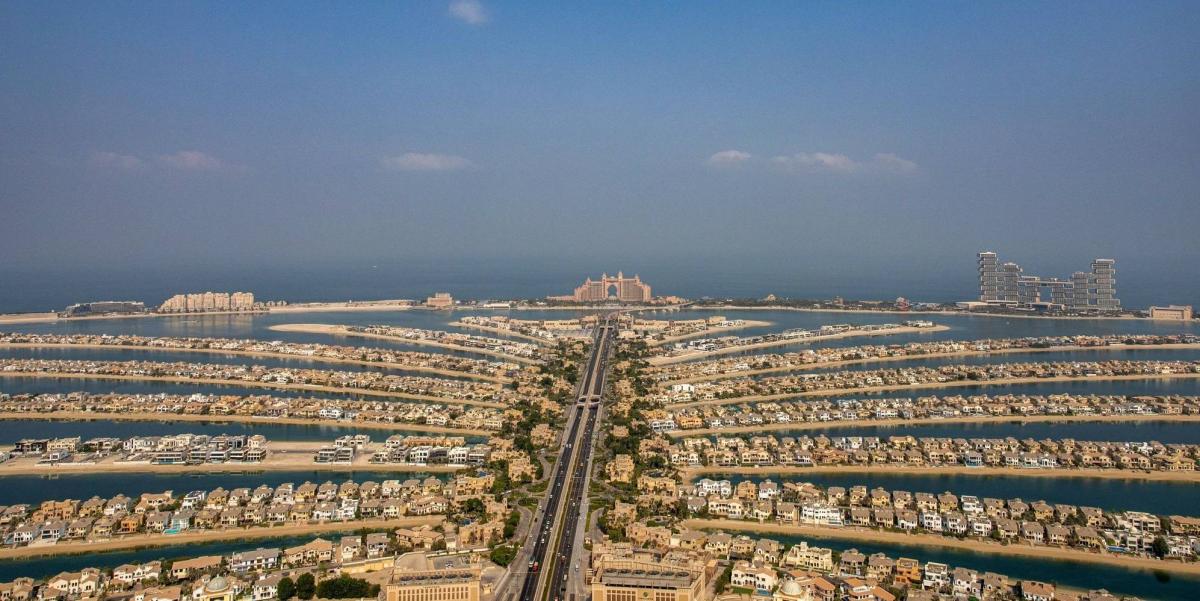 Dubai: "The Gulf"
Oliver Wyman has published a report showing how 12 cities around the world, including Dubai, are restructuring aspects of urban transport as part of efforts to tackle climate change. The report also addressed issues related to accessibility and affordability of transportation.
Report prepared by the Oliver Wyman Forum: "The Path to 1.5°C: How Urban Transport Can Help Address Climate Change."
Hundreds of cities around the world – including Dubai – have pledged to reduce their greenhouse gas emissions by 2030 to keep pace with the Paris Agreement's goal of limiting temperature rise to no more than 1.5 degrees Celsius, the report said. In addition, the report assessed the degree of success achieved by the cities included in the study in reducing emissions resulting from the transportation sector, which accounts for one-third of these cities' total carbon impact.
Zero emissions
The approaches cities take to reach the zero emissions goal vary widely, but most cities still need to make serious changes to meet this goal. The report concluded that Dubai would need to reduce emissions by 45% from recorded levels by 2022 to meet the 1.5°C target, compared with reduction targets for other cities such as Berlin's 51% and Hong Kong's 59%. , and Lagos 30%., New York 48%, Singapore 63%, and Los Angeles 58%.
The report indicated that Dubai will continue to rely on car transport as the percentage of kilometers traveled by car will reach around 80% by 2022. Thanks to the expansion of the metro network, the emirate reached an 8% public transport usage rate. The report explained that Dubai's expected growth will increase demand for transport by 27% by 2030 and increase its carbon emissions by 19%.
The Oliver Wyman Forum report says Dubai has succeeded in reducing the rate of increase in its carbon footprint, coupled with efforts to switch to electric vehicles by providing green energy sources for cars and buses, along with the development of public transport. It confirmed that much work needs to be done to accelerate these trends and reduce dependence on cars in many cities around the world, including Dubai. To meet the 1.5°C target, Dubai needs to reduce its total transport demand by 30% by 2030, or about 11.3 kilometers per person per day compared to 2022, the report explained. The report highlighted the need for more purposeful movement in individuals' daily lives, as a greater transport base drives economic growth.
Achieving goals
"Every city is different, so each needs to tailor its transport development approaches to its unique infrastructure, geography and demographics," said André Martens, head of transport projects, services and operations at Oliver Wyman, India, Middle East and Africa. In order to achieve climate goals. Despite Dubai's hot and humid weather, the city has succeeded in making great strides in cycling and sharing initiatives over the past few years.
He added: "Dubai is developing sustainable transport infrastructure at a rapid pace as it plans to expand its metro network to 420 kilometers and 197 stations, while making significant investments in improving electric car charging capabilities. Allow the spread of electric cars to expand." Integrate it with the city's transportation options."
Unique efforts
Notable initiatives Dubai has launched in this context include practical pricing systems for traffic toll gates to reduce congestion and encourage residents to adopt alternative transport routes, and it has recently completed several infrastructure projects for pedestrians and cyclists. Ras Al Khor Bridge is 475 meters long for pedestrians and bicycles. Oliver Wyman's report also emphasizes the need for Dubai to continue efforts to provide alternative and sustainable modes of transport.
Martens explained that the approach adopted by Oliver Wyman is not limited to sustainability, but also includes constraints related to other factors such as accessibility, affordability, investment cost, comfort, efficiency and benefit from advanced modeling to cover multiple scenarios. New Oliver Wyman Forum research provides solutions designed to help many of the world's major cities meet their climate goals related to sustainable transport.
The Oliver Wyman Forum recommends several solutions suitable for Dubai, including investing in low-carbon electricity networks, accelerating the electrification of car fleets, expanding the metro network and incentives for using public transport. Works in many aspects.
"Freelance alcohol fan. Coffee maven. Musicaholic. Food junkie. Extreme web expert. Communicator."
50 athletes participated in the boat parade under the slogan Zero Carbon… Clean Water.
More than 50 male and female athletes took part in a boat parade on the Dubai Water Canal yesterday, coinciding with the country's 52nd Union Day celebrations and the Conference of the Parties to the United Nations Framework Convention on Climate Change. Transition (COP28). Emirates Modern Sailing and Rowing Federation and Dubai International Marine Sports Club, in collaboration with China-based International Rowing Channel, launched the "Zero Carbon…
Clean Water" aims to reach more than 100 locations around the world, with the aim of raising awareness about environmental protection, sustainability and climate issues.
Attending the official ceremony of the initiative, Sheikh Ahmed bin Hamdan bin Mohammed Al Nahyan, Chairman of the Emirates Modern Sailing and Rowing Federation and two members of the Board of Directors: Muhammad Abdullah Hareb Al Falahi gave the opening signal. , Khalid Al Owais, Managing Director and Chairman of the Technical Committee, Dubai International Marine Sports Club.
French Olympic champion Jean-Christophe Ronald, president of the International Rowing Federation and member of the International Olympic Committee, Dutchman Rudi van der Voon, president of the World Water Tourism Development Organization, presented the distinguished international athletes. and Asian Rowing Federation President Chin Wang Chi, Honorary President of the World Rowing Canal Organization. Vincent Gaillard, Executive Director of International Rowing Federation Manal Bahman, Emirates Nature-WWF Operations Director, Lee Can, Ambassador of International GCRA and World Wildlife Fund, Inland Waterways International and Leaders of the World Organization for Urban Cooperation. History Channel.
The participants of the parade signed their support and encouragement to the awareness initiative of the theme of the parade, "Zero Carbon, Clean Water", and various yachts including Olympic divisions, singles, doubles and quads took part in it. and the famous Dragon Boat, all of which traveled over three kilometers.
• The "march" took place on the Dubai Water Canal and aims to raise awareness of environmental protection.
"Freelance alcohol fan. Coffee maven. Musicaholic. Food junkie. Extreme web expert. Communicator."
Climate change has a negative impact on human health
The Relief, Recovery and Peace Day will focus on accelerating adaptation and addressing loss and damage, including in fragile and conflict-affected environments that face severe barriers to accessing climate finance and catalyzing action.
Health and the extent to which it affects and is affected by various climate extreme events is one of the most important issues to be discussed at the Conference of the Parties (COP28).
Increase in death toll
About 250,000 people could die from 2030 to 2050 due to malnutrition, malaria, diarrhea and heat stress, according to the World Health Organization.
Infectious diseases will also increase their prevalence due to climate change. According to researchers, these diseases such as malaria have increased their prevalence in recent years in many parts of the world affected by climate change.
This phenomenon has led to an unprecedented rise in temperature, and this has a direct impact on human health and increases the stress on those suffering from certain chronic diseases, especially heart and respiratory diseases such as sun stroke in summer. and mental health.
Water and air pollution
Water and air are basic resources for human health, but increasing their pollution can have serious consequences on human health and lead to the spread of food, water and other vector-borne diseases. Fossil fuel emissions are a major contributor to water and air pollution.
Nutritional deficiency
Good food is a very important factor in maintaining human health, but changes in its quality due to climate change, whether agricultural or animal, can have a negative impact on public health.
The risks of climate change affect the health of the most vulnerable and disadvantaged groups, including women, children, the elderly, poor communities and individuals suffering from difficult health conditions, and increasing pressures on the health services sector due to the abundance of diseases.
Despite the risks of climate change to public health, the global response to these challenges remains, according to many, equitable. Immediate action is needed to save millions of lives, especially reducing emissions and accelerating the transition to clean energy.
"Freelance alcohol fan. Coffee maven. Musicaholic. Food junkie. Extreme web expert. Communicator."
The Prince of Monaco reviews the role of charities in combating climate change
Prince Albert II of Monaco and Dr. Abdullah Al Mandouz, Director General of the National Meteorological Center and President of the World Meteorological Organization, emphasized the importance of supporting environmental charities at COP28 during a discussion session yesterday. World Meteorological Organization Pavilion.
The session was hosted by the MERI Foundation and moderated by the Foundation's President, Francesca Cortes Solari. The session brought together a distinguished panel of global leaders and experts, including Dr. Abdullah Al Mandoos and Prince Albert II, Jim Chia. , Bruno Bussi, Chair of the Intergovernmental Panel on Climate Change and Deputy Director of the Department of Ecosystems at the United Nations Environment Programme, Christian Chamber is Director of the Earth Fund.
Cooperation
The session addressed the theme "The Role of Philanthropy in Implementing the United Nations Climate Process" and strongly emphasized the importance of collaboration between the public and private sectors and civil society and the role of this collaboration in achieving the United Nations' ambitious goals. 2030, related to climate change, biodiversity and environmental sustainability.
Dr. Abdullah Al Mandoos stressed the strong ties linking the organization with the private sector and effective participation with civil society. He emphasized on valuable partnerships with organizations like the International Committee of the Red Cross and the United Nations Office for Disaster Risk Reduction. He also provided an overview of key WMO initiatives such as early warning for all.
Sustainable Monitoring Funding Facility (SOFF), and the Climate Change Early Warning Initiative (CREWS), and Dr Al Mandoos called for greater engagement with the philanthropic world, noting that this is an underserved resource. Exploited by the system.
Prince Albert II of Monaco provided insights into Monaco's commitment to environmental sustainability and addressing the challenges of climate change, both regionally and globally.
Investments
During the session, all emphasized the urgent need for major investments to mitigate and adapt to the effects of climate change. They emphasized the importance of the 2019 Geneva Declaration and its open consultative platform as important tools to promote dialogue and cooperation between the private sector and environmental initiatives.
In conclusion, the event activities of COP28 highlighted the essential role of philanthropy in supporting and strengthening the efforts of international organizations such as the World Meteorological Organization. They emphasized the importance of coordinated efforts across sectors to effectively address global environmental challenges, and made an urgent call for increased philanthropic participation to strengthen international action efforts to combat climate change.
"Freelance alcohol fan. Coffee maven. Musicaholic. Food junkie. Extreme web expert. Communicator."