41.9 thousand new accounts for Dubai Financial investors
Brokerage firms in the Dubai Financial Market added 41,952 new accounts for investors in the first 10 months of this year. Amid huge market momentum since the announcement of the list of 10 government and semi-government companies including "Deva", "TECOM" and "Union Cooperative". Saliq, Empower, Taleem and Al Ansari Financial Services contributed to increase the attractiveness of the market and attract new segments of investors.
According to Dubai Financial Market data, 3,608 new accounts were distributed last October, 3,526 accounts in September, 4,295 accounts in August, 3,570 accounts in July, 4,246 accounts in June, 5,349 accounts in May and 4,246 accounts in April. 6,591 accounts in March, 3,436 accounts in February and 3,082 accounts in January 2023.
According to the data, Emirates NBD Securities led the way in new investor accounts with 9,329 accounts, followed by PHM Capital with 8,272 accounts, Al Ramz Capital with 6,877 accounts and Abu Dhabi Islamic Securities with 4,706 accounts. » "International Securities" with 4,706 accounts, "International Securities" with 3,239 accounts and "Mashreq Securities" with 2,420 accounts.
"EFG Hermes – UAE" was ranked eighth with 1,341 accounts, followed by "Abu Dhabi Commercial Securities" with around 1,007 accounts, "First Abu Dhabi Securities" with 867 accounts, "Arqaam Securities" with 769 accounts and "Sharjah Islamic Services". "Finance" 594 accounts, "Shurook Stocks and Bonds" 550 accounts, "HSBC" 541 accounts and "Al Ansari Financial Services" 421 accounts.
On the other hand, 29 brokerage firms in the Dubai Financial Market have made more than 3.32 million transactions in the first 10 months of this year in 94.6 billion shares, the value of which exceeded 175.9 billion dirhams.
The financial group "Emirates Hermes" accounted for the largest share of the total value of trading of brokerage firms during the aforementioned period, equal to 18.88% or 33.2 billion dirhams, followed by "BHM Capital" with 16.2%, equal to 28.4 billion dirhams, and third, "Arkam Securities" with about 20.1 billion dirhams. or 11.4%, and "Emirates NBD" 14.1 billion dirhams or 8.02%.
"Abu Dhabi Islamic Securities" ranked fifth with about 11.7 billion dirhams, a percentage of 5.1%, and "First Abu Dhabi Securities" 5.39 billion dirhams, a share of 3.07%.
• Emirates NBD Securities received the largest share of new accounts.
"Award-winning beer geek. Extreme coffeeaholic. Introvert. Avid travel specialist. Hipster-friendly communicator."
Analysis of Bitcoin Against the US Dollar Today: Bitcoin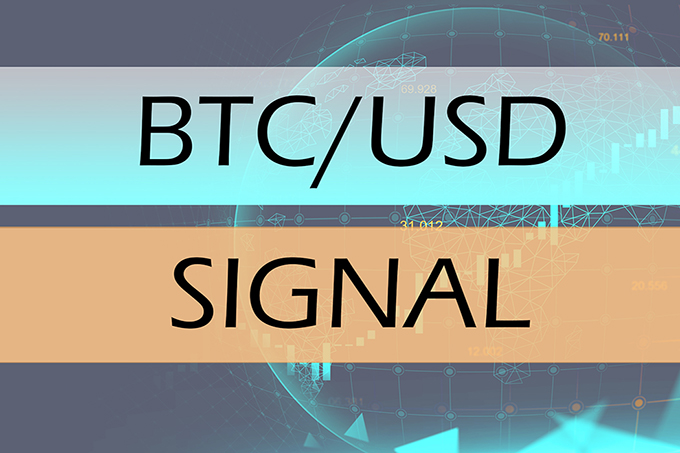 Bitcoin fell early in Friday's session but quickly reversed, showing renewed vitality. All indicators currently point to an upward trajectory, with the $45,000 level likely to be targeted in the near term. Current sentiment appears decidedly bullish, and any pullbacks in the market are likely to be closely watched for potential buying opportunities and value discovery.
In this dynamic market, there is significant support at the $40,000 level, often referred to as the "market bottom." Additionally, the 20-day moving average is in line with this level, which reinforces its importance. However, it is important to realize that Bitcoin's defining characteristic is its volatility, a characteristic inherent not only to Bitcoin but to the wider cryptocurrency space.
A significant factor influencing Bitcoin's trajectory is the relationship between US interest rates and the cryptocurrency. Interest rates show a negative relationship with Bitcoin, as low interest rates encourage investors to seek higher returns across the risk spectrum. Conversely, high interest rates may deter institutional investors from entering the cryptocurrency market.
Also, investors are eyeing the potential launch of a Bitcoin exchange-traded fund (ETF) in the coming months. This development has sparked excitement in the cryptocurrency community, with ETFs representing a departure from Bitcoin's original spirit. However, it highlights the growing interest in bridging the gap between traditional financial networks and the emerging cryptocurrency landscape.
It is important to note that although the Relative Strength Index (RSI) still indicates an overbought position, this alone does not indicate a decline in Bitcoin's price. On the other hand, this could indicate a period of consolidation as the market recalibrates and absorbs recent gains.
Ultimately, the outlook for Bitcoin appears bleak, with the cryptocurrency poised for potential gains in the short term. The market's inherent volatility is a hallmark, but investors are alert to spot opportunities within volatility. Bitcoin's performance is closely intertwined with US interest rate dynamics and the evolving status of financial instruments such as bitcoin exchange-traded funds (ETF), which are expected to continue to dominate the imagination of market participants. The cryptocurrency market is an interesting arena, offering both challenges and opportunities to those trading in its complexities.
"Award-winning beer geek. Extreme coffeeaholic. Introvert. Avid travel specialist. Hipster-friendly communicator."
3 Asian countries control 72% of global chip industry, and US earmarks $260 billion to regain leadership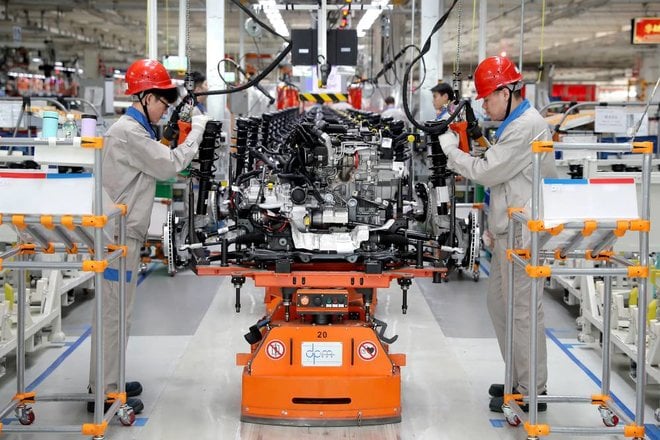 About 70% of the total manufacturing capacity is located in South Korea, Taiwan and China, with the US in fifth place after Japan, which will have a 13% share in 2022, the semiconductor lobby body revealed.
In 1990 the United States accounted for 37% of production capacity, Europe another 44%, and Japan came in third with 19%. The latter was considered a semiconductor powerhouse in the 1980s, accounting for 51% of global chip sales in 1988.
The Biden administration passed the Chips and Science Act in August 2022, allocating about $280 billion to push the lagging domestic chip industry in terms of research and manufacturing to regain its leadership.
Although 200 mm wafers are still widely manufactured and used, the chart focuses on 300 mm wafers introduced in 2001, capable of holding more wafers and believed to be more cost-effective.
In 2022, the new standard and its predecessor showed similar production levels, but these numbers are expected to change significantly in the coming years.
By 2026, SEMI expects monthly volume of 9.6 million 300 mm wafers, while 200 mm wafer production will reach 7.7 million per month. In the last category, China leads in terms of production capacity, followed by Japan and Taiwan in second and third place respectively.
"Award-winning beer geek. Extreme coffeeaholic. Introvert. Avid travel specialist. Hipster-friendly communicator."
Bitcoin is jumping around 10 percent on the week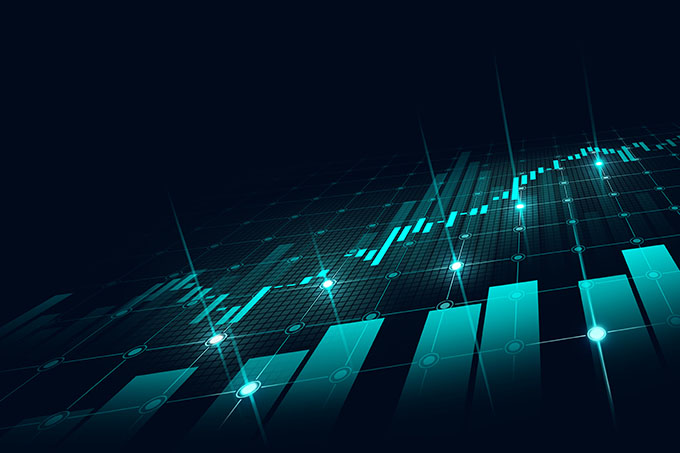 Bitcoin rallied strongly this week as the world's number one cryptocurrency hit its all-time high, with a recovery in financial assets benefiting from the dollar's decline.
The prospect of an end to the Federal Reserve's continuing monetary tightening cycle for more than a year and a half has contributed to a recovery in all financial assets, including major indices in global stock markets. Gold hit an all-time high after breaking above $2,100 an ounce, while Bitcoin rose to its highest level in 2023. This year has been one of the windiest years for the cryptocurrency as it ranks ninth. The largest assets by market value rose 166 percent to reach $860 billion.
Other reports, expectations of an end to the monetary tightening cycle, and expectations of an earlier-than-expected shift in monetary policy contributed to bitcoin's gains. The latest expectations indicate the possibility of a rate cut in the US after the end of the first quarter of 2024, compared to previous expectations, which indicates the possibility of a rate cut at the beginning of the third quarter of the year. The most important factors fueling Bitcoin's rise are reports of the imminent approval of Bitcoin exchange-traded funds (ETFs) submitted to major investment firms and related US bodies.
On the other hand, this year has not been without negative news for cryptocurrencies, especially the sanctions faced by one of the world's largest cryptocurrency exchanges, Finans, which admitted early last month that it had lied in some of the allegations against it. US and private authorities were fined approximately $4.3 billion for anti-money laundering crimes, while the exchange's founder, Changpeng Zhao, pleaded guilty and announced his resignation as CEO. Financial transfer.
Bitcoin rose 9.97% to register around $43,801 during this week's trading. Meanwhile, Ethereum price rose 6.56% to reach $2,345.
"Award-winning beer geek. Extreme coffeeaholic. Introvert. Avid travel specialist. Hipster-friendly communicator."