5 Tools of Artificial Intelligence to Help Students in their Educational Journey.. What Are Their Benefits?
Artificial Intelligence has created a paradigm shift in education
"Artificial intelligence has the potential to tackle some of the biggest challenges facing education today, innovate teaching and learning practices and accelerate progress towards SDG4."
This is what the United Nations Educational, Scientific and Cultural Organization said.UNESCOShows how important it is Leverage the capabilities of artificial intelligence in bringing about a true revolution in education.
Since its inception, it has been a popular chatbot ChatGPT A quantum leap in how artificial intelligence tools can be used to revolutionize teaching and learning across the globe.
and turning ChatGPT A personal in-house assistant provides students with expert, human-centered answers, focusing only on points made in precise and sound language.
Like this bot and other AI-powered chatbots Google is coolBecome a personal tutor at home who explains concepts and gives different examples to help students understand the subject better.
Not only that; In fact, these robots can provide students with guidelines for writing on a specific topic, and they can learn from their writing and narrative styles.
Chatbots are not the only tools that help students in their educational journey as there are many tools based on artificial intelligence that can help them in their educational journey.
"News Now" highlights the top 5 artificial intelligence tools that can greatly help students in their educational journey:
Newton site
platform Newton It is an educational platform that provides personalized instruction and assessments to students and is used by more than 1,000 colleges and universities worldwide.
The AI-powered platform analyzes student performance data to identify student strengths and weaknesses. This information is used to create personalized learning plans for each student. These programs are tailored to students' individual needs and learning styles.
The tool uses artificial intelligence to track student progress and interests, then recommends personalized learning content and activities. This will help students learn at their own pace and focus on the areas where they need the most help.
The site also offers adaptive assessments to students. These assessments are designed to challenge students' current level of understanding. The difficulty of the questions increases or decreases as the student progresses through the assessment. This helps students identify areas where they need extra help and track their progress over time.
TutorAI platform
prepare TutorAI It is an AI-powered learning platform that provides personalized learning for people of all ages.
The platform uses a variety of artificial intelligence technologies, including natural language processing and machine learning, to assess students' strengths and weaknesses, identify areas where they need extra help, and create personalized learning plans.
TutorAI learning programs are tailored to each student's unique needs and learning style. The site provides students with a variety of resources, including interactive exercises, videos, and tutorials.
TutorAI gives students access to a community of experts who can provide support and guidance. These experts are available to answer students' questions, provide feedback, and help them stay on top of their learning.
TutorAI is a powerful tool to help students of all ages learn more effectively, and the platform's personalized learning programs and community of experts can help students achieve their academic goals.
Socratic usage
It is assumed Socratic An educational application powered by artificial intelligence to help high school and university students understand their school subjects.
It uses artificial intelligence and Google search technologies to connect students to useful educational resources from the Internet and video sites like YouTube.
The app works by asking students questions about their homework and then using its artificial intelligence to find the best learning resources to help students answer their questions.
Socratic provides step-by-step explanations for students, as well as interactive exercises to help them practice what they've learned.
Available for free on both iOS and Android devices, the app also offers a paid subscription to give students access to additional features like unlimited questions.
Grammar Writing Assistant
It is assumed Grammar The AI-powered writing assistant is especially popular among students, professionals and writers who want to improve their writing skills and communicate more effectively.
It can be used to check grammar, spelling, punctuation, style, and legibility errors in a variety of documents, including emails, articles, and social media posts.
Grammarly works by analyzing the text you write against a large database of grammar and correct usage, and if there are any errors in it, it suggests corrections for you.
Grammar can also help you improve your writing style by suggesting ways to express yourself concisely, clearly and engagingly.
Grammarly is available as a free premium web app. The free version offers basic grammar and spell checking, while the paid premium version includes features like style suggestions, plagiarism detection, and a writing editor.
GreatScope site
considered Gradescope A platform that helps teachers easily manage and evaluate student performance online and in class.
The platform can be used to standardize assignments such as paper-based tests and quizzes that teachers already use in the classroom.
Through the platform, students can submit their work to GreatScope in a variety of formats, including PDFs and images.
Teachers can grade submissions using a flexible rubric, and they can add annotations to student work.
And using the platform, teachers can send grades directly to students or export grades to their gradebook.
GreatScope provides detailed analysis of student performance, including statistics for each question and rubric.
"Professional coffee fan. Total beer nerd. Hardcore reader. Alcohol fanatic. Evil twitter buff. Friendly tv scholar."
iPhone 15 Pro Max price in Kuwait, Al-Ghanim 2023. Can I get it in installments?
iPhone 15 Pro Price maximum In Al-Ghanim, in Kuwait, many asked about him; This is due to their desire to buy the latest version of Apple phones while making sure to buy from a more trusted source. Mention the iPhone in Xcite Alghanim and whether it can be obtained in installments or not.
iPhone 15 Pro Price

maximum

In Kuwait, Alkhanim
read more:Saudi interior executes retaliatory verdict for killing of Saudi citizen Details of case and names hereHow to renew residency of domestic workers in Kuwait?! Renewal of residency of employees in 2024 with fees and conditions. How do I report an outage? Electric Emergency Number Kuwait Saudi Arabia offers e-Visa to nationals of 63 countries (list of countries) How long does it take to open an account in National Bank?
X-cite Alghanim is one of the most important stores specializing in selling electronic products in the State of Kuwait. It offers an array of latest releases from the most prominent international brands, including iPhone phones, and here we specifically mention the iPhone 15 Pro Max prices as follows:
| | | |
| --- | --- | --- |
| Storage capacity | Color | Prices are in Kuwaiti Dinars after discount |
| 512 GB | Blue | 449.900 |
| 256 GB | Blue | 399.900 |
| 1 TB | Silver gray | 587,900 (No discount) |
| 512 GB | Silver gray | 514,900 (No discount) |
| 256 GB | Black | 439.900 |
| 512 GB | Black | 484.900 |
| 256 GB | Friday | 442,900 (No discount) |
Are installments available at Xcite Alghanim Kuwait?
In the previous paragraph, we showed the price of the iPhone 15 Pro Max phone on Xcite Alghanim, as we explained, there are some categories with big discounts, but in addition to these discounts, the store offers the possibility of installments. Al-Isra Finance starting from 5 Kuwaiti dinars per month through easy installments or plan.
The repayment period is up to 60 months, and knowing that there is a grace period for the first payment of more than 6 months, the customer can pay the installments through the branches or through the website.
Installment conditions at Xcite Alghanim Kuwait
In order to ensure that Xcite Alghanim Kuwait customers can purchase various electronic devices, including the iPhone 15 Pro Max, it is worth noting that certain conditions and documents must be met in order to accept the installment request. as follows:
For Kuwaiti customers, purchases can be made in installments through Social Rewards.

Kuwaiti customers must present a valid civil ID and proof of salary identification.

Non-Kuwaiti customers are required to present residence ID card, copy of passport and salary identification certificate and their authorizations are valid.
Contact Xcite Alkanim Kuwait
It is worth knowing that if a customer has any queries regarding the purchase or installment method at Xcite Alghanim stores in Kuwait, he can submit his query to the customer service team through the following methods:
It may be said here that this article has already reached its conclusion; This is after we provide the most important information that is of interest to everyone in Kuwait who wants to buy iPhone 15 Pro Max from Xcite Alghanim.
Read more
"Professional coffee fan. Total beer nerd. Hardcore reader. Alcohol fanatic. Evil twitter buff. Friendly tv scholar."
Home Colors New Huawei Phone Prices… "Compete with Mid-Range Phones"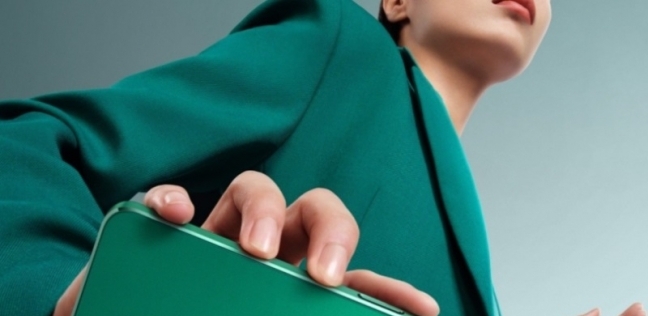 "Professional coffee fan. Total beer nerd. Hardcore reader. Alcohol fanatic. Evil twitter buff. Friendly tv scholar."
How to turn off iPhone when stuck? My phone is on hold and I don't want it to shut down.. what is the solution?!
How to turn off iPhone when stuck? My phone is on hold and I don't want it to shut down.. what is the solution?! One of the technical problems with smartphones and other devices is turning it off, turning it back on, and restarting it. This also applies to the iPhone smartphone. If your iPhone is stuck, you can try restarting it. But what to do if the phone does not respond to the restart button, we will show you later.
How to turn off iPhone when stuck?
read more:How to Calculate Social Security Salary in Saudi Arabia.. An overview of the steps and conditions requiredBeautiful and candid images for adults and children Volunteer work in Kuwait 2023, no one will tell you a demon surrounds me in Kuwait. Full story.. Who is Hajjaj Al-Saadi? When will the session link be sent? Najis, the Saudi Ministry of Justice site, shows Farmazon Al-Zahra Pharmacy, an address and a 24-hour delivery number.
iPhone stuck on black screen and circle (loading screen) is a problem problems It usually appears when trying to update the mobile phone or when there is a system error iOSSo, iPhone 8 usersX/11/12/13/14/15 They may face this problem while updating their phones to the latest operating system iOS 17.
Connect your iPhone to the computer using a cable

USB

.

Open a program

Inventor

If you are using Mac platform

macOS Catalina

Or open a later version or program

iTunes

If you are using a device

Mac

With an older operating system

Catalina

or a computer running Windows.

Search for iPhone in the program

Inventor

Or

iTunes

.

The process of restarting the iPhone must be repeated, this time instead of seeing the Apple logo, the recovery mode screen will appear.

You have to wait for the device to update your iPhone and click "Update" and now the system will update

iOS

Reinstall your phone or it.

Note that if the process takes more than 15 minutes, step 4 must be repeated to re-enter recovery mode.

Wait for the process to complete
My phone is on hold and I don't want it to shut down.. what is the solution?!
If you know how to turn off an iPhone while it's on hold, there are a few steps you can take if the iPhone is on hold, which include:
Press the volume up button once.

After

Clicked

On that day

button

Reduce size

the sound

Once

One

.

There should be pressure

with

Continuity

On that day

button

power

up to

He appears

Symbol

Camel

On that day

Your screen

.
Reasons for iPhone Freezing
It should be noted that there are many reasons that can lead to iPhone stuck in all different versions and they are as follows:
Your iPhone should restart.

It could be because the battery is low.

Because the storage space on the device is limited.

There are many applications that are not compatible with the computer.

Your operating system is out of date.
Many iPhone users face many problems, the most important of which is the phone hangs and stops working, which has various causes, and this problem can be easily solved.
Read more
"Professional coffee fan. Total beer nerd. Hardcore reader. Alcohol fanatic. Evil twitter buff. Friendly tv scholar."