Madinati Golf Club – one of the Talat Moustafa Group's clubs – has achieved an outstanding record and won prestigious international awards after the World Golf Awards decided to award it as the best golf course in Africa for 2023, with more than 900 achievements. Courses on the African continent offer an additional award. Best golf course in Egypt for the third consecutive year.
The World Golf Awards organization is one of the largest organizations concerned with rating the world's golf courses and held its annual ceremony this year in Abu Dhabi in the presence of elite golf stars and icons from around the world, while Yusuf Qadri, Chairman Talat Mustafa Group was presented with two Best Club Awards for the business sector at the club. Golf in Egypt and Africa as a representative of the group.
Omar Hisham Talat, Business Development CEO of Talat Mostafa Group, expressed his delight that Madinati Golf Course won the Best Golf Course in Egypt award for the third year in a row and the first time it won the Best Sports Award. A golf course on the African continent, this great achievement comes as the culmination of the group's efforts. Talat Mustafa aims to establish sports clubs in its urban projects, which are equipped with various facilities, infrastructure and grounds that are implemented according to the latest international standards. Standards to match international clubs.
Omar Hisham pointed out that the Madinati Golf Course was designed at the highest level by Robert Trent Jones Jr., who is considered one of the most famous experts in designing golf courses around the world and is managed by the international firm Trun. One of the best companies specializing in the management of golf courses and the maintenance of golf courses around the world, winning awards for the best golf course in Egypt and Africa, strengthens and contributes to Madinati Golf Club's position as a global destination for golf. To attract sports tourism to Egypt by hosting international tournaments with the participation of the world's best golfers.
Youssef Qadri, Head of Commercial at Talat Mustafa Group of Clubs, said Madinati Golf Club won the award for the best golf course in Egypt and Africa, after its great success in hosting several international tournaments in recent times. It includes the Asian Tour Series Championship for Golf Professionals, the "Asian Tour." It is one of the largest international golf tournaments, apart from the Middle East and North Africa Golf Championship "MENA Tour", which has been held in participation. 120 players from 35 different countries under the auspices of the Arab and Egyptian Golf Federations. Qadri thanked Troon International for managing and maintaining the golf courses in my city.
A great achievement for Madinati Golf Club (2).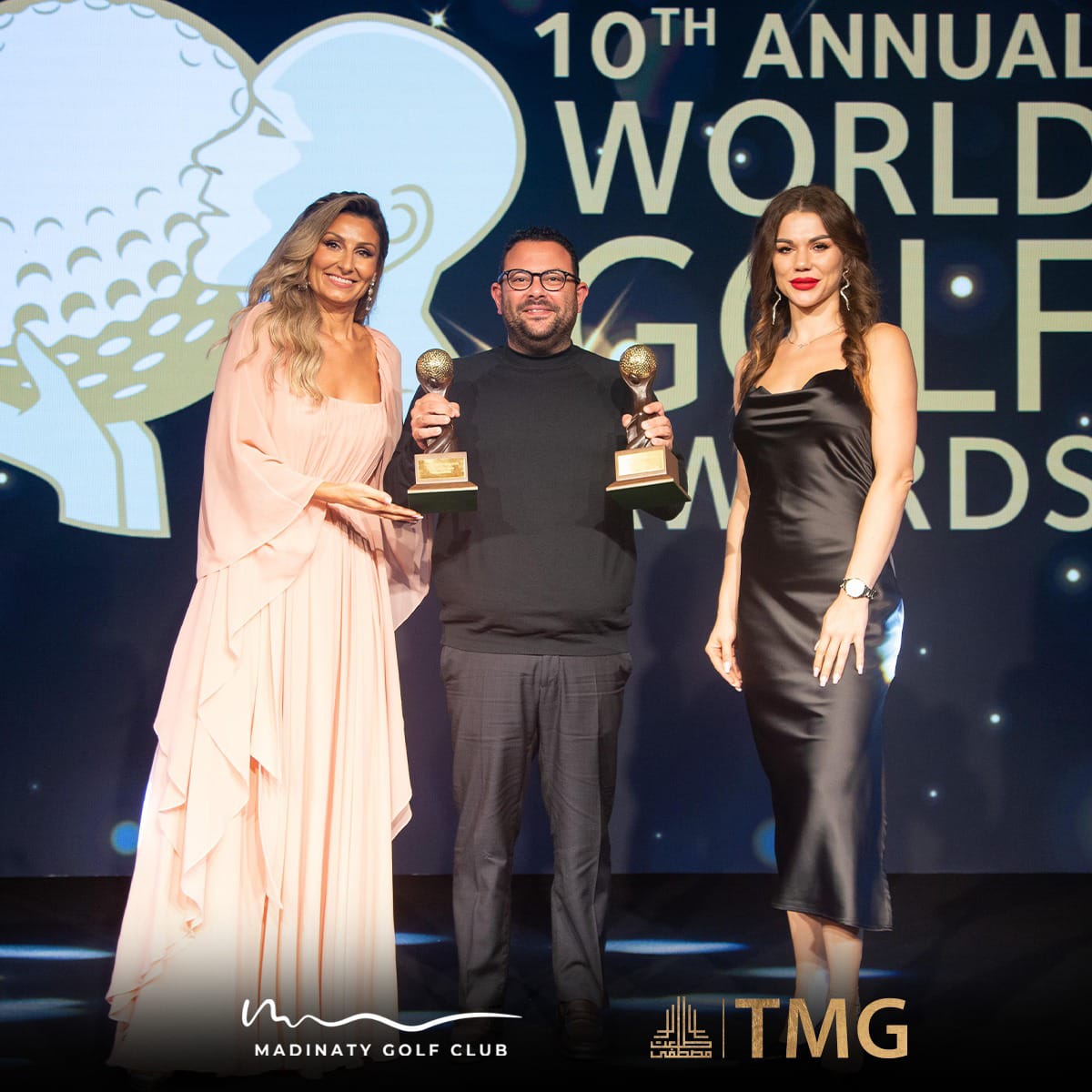 A great achievement for Madinati Golf Club (1).