A bone belonging to Homo sapiens was found in a cave where Neanderthals lived
What do we know about depleted uranium munitions? Why is Ukraine trying to own it?
The United States has announced it will send depleted uranium anti-missiles to Ukraine, following in the footsteps of Britain, which sent controversial munitions to help Kiev penetrate Russian defense lines in its slow-moving counteroffensive.
Ukraine will use 120mm shells on 31 M1A1 tanks that the US plans to deliver to Kiev this fall.
These armor-piercing missiles were developed by the United States during the Cold War to destroy Soviet T-72 tanks, the same tanks that Ukraine now faces.
Edward Guest, a nuclear materials and policy expert at the Rand Corporation, said depleted uranium is a byproduct of the uranium enrichment process needed to make nuclear weapons. These missiles contain radioactive materials, but they do not lead to a nuclear reaction like nuclear weapons.
What is Depleted Uranium?
Depleted uranium is a byproduct of the uranium enrichment process used as nuclear fuel or as a weapon. It is less powerful than enriched uranium and cannot produce a nuclear reaction.
Depleted uranium has a higher density than lead, making it suitable for use as a projectile.
"Depleted uranium is so dense that it has the velocity to penetrate the shield, and its temperature is so high that it catches fire on its surface," explains Guest.
"When a depleted uranium projectile is fired, it becomes like an iron arrow at a very high velocity," explains Scott Baston, a defense analyst at the RAND Corporation.
And he adds: "In the 1970s, the U.S. military began producing depleted uranium armor-piercing missiles and added them to the armor of tanks to strengthen them. It also added depleted uranium to ammunition fired by A10 close air support aircraft called tank killers. The U.S. military is still developing depleted uranium bombs. , specifically the M829A4 armor-piercing shell for operation on the M1A1 Abrams main battle tank.
What does Russia say?
In March, Russian President Vladimir Putin warned that Moscow "will respond on the basis that the West will start using weapons containing (nuclear components)". Russian Foreign Minister Sergei Lavrov said, "These munitions will be a step towards accelerating the expansion." Putin announced days later that Russia would respond to the British move by sending tactical nuclear weapons to neighboring Belarus.
Putin and Belarusian President Lukashenko said in July that Russia had already sent some weapons.
Kremlin spokesman Dmitry Peskov described the US decision to send weapons containing depleted uranium as "very bad news". He said that the US use of these types of explosives in Yugoslavia led to a significant increase in the incidence of cancer and other diseases that affected subsequent generations living in the area.
And in a call with reporters, he continued: "If these explosives are used, the same situation will continue in the Ukrainian regions again, and the responsibility will fall on the shoulders of the leaders of the United States."
The US military said it had studied the effect of using depleted uranium munitions on US soldiers during the Gulf War and so far had found no risk of cancer or any other disease. He insisted that he would continue to follow the affected players.
Lt. Col. Caron Corn, a spokesman for the U.S. Marine Corps, responded to a question from The Associated Press last March that the Pentagon supports the use of depleted uranium munitions. For decades weapons, especially these ammunitions have a longer shelf life than conventional weapons.
Although they are not the same as nuclear bombs, the low levels of radiation they produce have prompted the International Atomic Energy Agency to exercise caution when using or being exposed to these explosives.
The agency said use of these explosives should be kept as low as possible with precautions such as wearing gloves. A public education campaign should be organized to discourage people from handling these explosives.
Guest believes that the low levels of radiation in depleted uranium munitions are "a side effect, not a key feature," and insists that if the U.S. military finds another material with the same density, it will use it instead of depleted uranium.
It is noteworthy that depleted uranium ammunition and armor enhanced with depleted uranium were used in the first Gulf War against Iraqi T-72 tanks, and later in the 2003 invasion of Iraq, as well as in Serbia and Kosovo.
Who owns these depleted uranium bombs?
The United States, Britain, Russia, China, France and Pakistan are producing low-level uranium weapons that the International Alliance for the Prohibition of Uranium Weapons says are not classified as nuclear weapons.
A further 14 countries are known to be stockpiling depleted uranium weapons.
What are the dangers of depleted uranium?
There have been many studies and debates about the effects of depleted uranium weapons exposure on battlefields where these munitions were used in the 1990 and 1991 Gulf War and the 1999 NATO bombing of Yugoslavia.
The Royal Society of Scientists, a London-based cooperative, says 340 tons of depleted uranium were used in munitions during the 1991 Gulf War and an estimated 11 tons in the Balkans in the late 1990s.
Ingesting or inhaling uranium, even if it is depleted, is dangerous because it can affect kidney function and increase the risk of developing a group of cancers.
Parties opposed to such weapons, including the International Coalition to Ban Uranium Weapons, say they can inhale the dust they produce, while munitions that miss their targets poison groundwater and soil.
But Britain, which has announced it will send this type of munition to Ukraine, says in its guidelines that low levels of uranium dust can be difficult to breathe.
What does science say?
The Royal Society said in a 2002 report that for most soldiers on the battlefield and those living in conflict zones, the risks to kidneys and other organs from using depleted uranium munitions are negligible.
But the association added, "Under extreme circumstances, and under worst-case assumptions, soldiers exposed to high levels of depleted uranium could experience damage to the kidneys and lungs."
"Environmental contamination can be highly variable, but in most cases the health risks associated with DU are very low," he said. "In some extreme cases, in some areas we can find high levels of uranium in food or water, which can be harmful to the kidneys."
The International Atomic Energy Agency said a small number of Gulf War veterans had low levels of uranium in their bodies, which led to the excretion of large amounts of uranium in their urine, but did not cause significant health effects.
He added that studies of these soldiers showed a "small increase (ie not statistically significant)" in death rates, but the increase was more due to specific facts than disease…which could not be related to depleted uranium. "
The UNEP report on the impact of depleted uranium in Serbia and Montenegro also noted the "absence of significant and widespread contamination".
However, some Serbian politicians doubted this and spoke of an increase in the number of deaths from malignant tumors.
"Award-winning beer geek. Extreme coffeeaholic. Introvert. Avid travel specialist. Hipster-friendly communicator."
What does science say about "Carrot Claws".. "Tik Tok Challenge"?
A beauty trend called "carrot tanning" is gaining popularity on the TikTok app. It claims that eating three carrots a day will give you a "natural tan". What is the truth in this? Is it healthy?
Why does carrot affect skin tone?
Carotenoids are natural pigments that give fruits and vegetables their red, orange, and yellow colors.Scientific alert".
Contains many carotenoids including lutein, lycopene, alpha carotene and beta carotene.
Beta-carotene is responsible for the orange color of carotene.
Once food containing beta-carotene is digested, special cells in the gut break it down into two molecules of retinol (also known as vitamin A).
Vitamin A is then used in many vital body functions such as vision, reproduction, immunity and growth.
The body regulates the conversion of beta-carotene to vitamin A based on what it needs.
Any excess beta-carotene is stored in the liver and adipose tissue, excreted through the feces, or removed through the sweat glands in the outer layer of the skin.
This can cause an orange "tanning" of the skin, which is medically known as "tanning".Carotenoderma".
Carotinoderma gives your skin a yellow/orange color that is different from the same color it turns from sunlight.
Tanning is concentrated on the palms, soles and smile lines near the nose.
Can carrots change skin color?
Eating large amounts of carrots for several days is unlikely to cause skin discoloration.
But there is evidence that caroteroderma appears when blood levels rise above 250-500 µg/dL.
"revealed"Previous course"Eating three kilograms of carrots a week, which is equivalent to about seven large carrots a day, causes changes in skin color.
Other experts recommend that you eat at least ten carrots a day for at least a few weeks to see color changes, according to the website.Cleveland Clinic".
Is there a risk?
There is some evidence for taking supplementsBeta caroteneIn high doses (20 mg or more per day) it increases the risk of lung cancer in cigarette smokers or smokers.
Hence, it is recommendedCancer CouncilAvoid high-dose beta-carotene supplements (more than 20 mg per day), especially if you smoke.
But it's not about whole foods, so smokers should eat fruits and vegetables that contain beta-carotene.
And you can use food to look good without focusing on eating carrots.
Including lots of colorful vegetables in your diet, especially those rich in carotenoids, can promote a natural glow and smooth improvement in skin tone.
A variety of fresh vegetables provide a variety of nutrients, and some may lack in others.
Hence, it is important to follow a balanced diet that does not depend on one type of vegetable.
"Award-winning beer geek. Extreme coffeeaholic. Introvert. Avid travel specialist. Hipster-friendly communicator."
For women… a device that tracks your fertility through sweat
Back pain is one of the most common medical problems in the world in general, and the most common in the United States. Anyone can suffer from back pain and almost everyone will suffer from back pain at some point in their life.
back pain
Back pain is the most common physical pain of all. Every day, about two percent of people are disabled by back pain, which makes them unable to perform daily tasks. In the United States alone, 80 to 90 percent of people suffer from back pain at some point in their lives.
Back pain can start mild and cause some discomfort, or it can become so bad that it interferes with normal life and can make you unable to go to work.
There are many possible causes of back pain, and it is wise to see a healthcare provider to find the cause and seek treatment instead of guessing and self-diagnosing. It may have common causes such as muscle cramps or an underlying condition such as kidney stones, a herniated disc or inflammation of the lining of the back.In women, the uterus.
Treatment varies depending on the cause and symptoms, and there are many factors involved. However, there are steps you can take to improve your health and reduce your chances of developing chronic or long-term back pain.
According to the National Institute of Arthritis and Musculoskeletal and Skin Diseases of the National Institutes of Health (NIH), back pain is the second most common reason for visits to health care providers (after the common cold).
Types of back pain
According to the Cleveland Clinic, back pain is classified by medical professionals in several ways. Depending on the location of the pain, you may describe back pain as: pain in the left, middle, upper, middle or lower back, or right side. Different types of pain may be identified by the health care provider, such as mild, moderate, or severe pain. The pain may be like a sharp stab or a specific ache.
Back pain can also be classified by how long it lasts. Back pain can last for a day, a few weeks, months, or a lifetime. It can be either an acute attack (in the form of a sudden and short attack, often associated with an injury) or chronic/persistent pain, meaning pain lasting between 3 and 6 months.
Injury risk factors
Who is at risk for back pain? There are several factors that increase the risk of developing back pain, and they may include:
* Fitness level: Back pain is more common in people who are not physically fit. For example, weak back and abdominal muscles may not support the spine properly (core strength). Back pain can be exacerbated by prolonged inactivity (excessive) exercise.
* Weight gain: A diet high in calories and fat, combined with an inactive lifestyle, can lead to obesity, which can put more strain on the back.
*Work-related risk factors: Jobs that involve lifting, pushing, pulling or twisting heavy objects can lead to back injury. A desk job can also play a role, especially if you have poor posture or sit in an uncomfortable chair all day.
* Stress condition: If you suffer from poor sleep, chronic depression or anxiety, back pain can be frequent and severe.
* Genetics: Genetics play a role in some disorders that cause back pain.
* Age: The older you get, the more likely you are to suffer from back pain, especially after the age of 45. A person is at high risk if:
– He doesn't exercise.
– You already have arthritis or a type of cancer.
– He is overweight.
– Lifts heavy objects using the back instead of the legs.
– He suffers from anxiety or depression.
– Smoking or using other tobacco products.
Local and diffuse pain
What causes back pain? Back pain can be localized, such as pain in the spine, muscles, and other tissues in the back, or diffuse, such as pain caused by a problem in an organ that radiates or feels like it is in the back. It contains Examples of both include:
* Localized back pain: The cause may be in the spine, for example:
Herniated disc or herniated nucleus pulposus (disc) – Degenerative spondylolisthesis – Intervertebral disc degeneration – Radiculopathy – Arthritis – Sacroiliac joint dysfunction – Intervertebral disc degeneration – Spinal stenosis – Spondylolisthesis – Muscle stiffness – Muscle stiffness – Muscle spasm / Muscle stiffness.
* Common back pain, for example: aneurysms of blood vessels, abdominal aortic aneurysms – appendicitis – cancer (very rare) – fibromyalgia and myofascial pain syndrome – infections (very rare) – cholecystitis – kidney infections and kidney stones – liver problems – inflammation of the pancreas – pelvis Inflammatory diseases (sexually transmitted diseases) – Perforated stomach ulcers – Urinary tract infections.
* In women, common causes of back pain are: endometriosis – pregnancy – uterine fibroids.
* Among those assigned male at birth (AMAB), presenting with back pain may be due to testicular injury or torsion.
Slip disc
A herniated disc is one of the causes of back pain. What are its causes? And its symptoms? And treatment methods? Can it be avoided or prevented?
Professor Mohamed Melhem Arouz, senior consultant in neurosurgery, spine surgery and minimally invasive surgery and senior consultant in chronic pain management, spoke to "Your Health" and he initially provided a simple overview of the anatomy of the spine. Of the 33 vertebrae: 7 cervical vertebrae. That is, between each vertebra and the other, there is a cartilage called "disc".
The function of this "disc" is to act as a cushion between the vertebrae, protecting the spine by absorbing shocks from it. Cartilage, or the disc, consists of a gelatinous substance surrounded by an outer fibrous belt that prevents the disc from moving or slipping out of place.
Causes of disc pain:
*Unspecified causes; This results in pain where:
– Lack of movement and weakness of trunk muscles.
– Muscle tension as a result of incorrect and excessive continuous loads.
– Long and long hours of sitting without movement (sitting in front of the computer), driving for long periods of time.
– Overweight and obesity.
– Hard physical labor on the one hand.
– Stress and stress such as stress in work and studies.
– Changes in pain perception and genetic predisposition.
– Family and financial problems, constant anxiety and self-doubt.
* Back pain due to identifiable physical causes, for example:
– Acute herniated disc.
– Vertebral fractures for various reasons, including: accidents – osteoporosis – metastases and tumors – infections – spinal canal stenosis (central, peripheral, lateral, central and peripheral).
– Inflammatory diseases of the spine.
– Inflammatory rheumatic diseases (Pekterov's syndrome).
Nucleus pulposus herniation occurs at all ages and peaks between 40 and 50. 70 percent male and 30 percent female. waist; About 90 percent, cervical vertebrae about 10 percent, and thoracic vertebrae about one percent.
Symptoms and diagnosis
* Symptoms of Herniated Disc:
– Pain in back and lower back.
– Pain extending to knee and leg or forearm and hand with tingling, numbness, loss of sensation in leg or arm, or paralysis-like sensation. In advanced cases, there are problems with urination and excretion.
* How is a herniated disc diagnosed?
Professor Muhammad Melhem Aras emphasizes the importance of arriving early and on time for the final diagnosis, which leads to a good outcome and gives the patient a greater chance to avoid further harm, and the diagnosis depends on:
– Medical history of the injured person and his family.
– Medical diagnosis.
– General examinations and blood tests.
– Radiography (computed tomography – magnetic resonance imaging).
– Nerve planning.
After diagnosing the disease, a treatment plan is drawn up, specifying that each patient needs his own treatment plan consistent with his symptoms and clinical and radiological status.
The fourth and fifth steps are usually the last resort when the patient is in critical condition due to paralysis, urinary incontinence, defecation problems, foot drop etc.
Herniated disc treatment
Treatment options for a herniated disc are divided into 5 categories:
* Conservative treatments, including: physical therapy – ultrasound therapy – electrotherapy – heat and cryotherapy – magnetic field therapy – swimming.
* Drug treatments, including: first-class analgesics (ibuprofen, Ticlac) – second-class analgesics with moderate morphine (tilidine, tramadol) – third-class analgesics with high concentrations of morphine.
* Minimal treatments without surgery:
– Injection of nerves and nerve roots directed through the CT system.
– Epidural directed injection (medullary membranes).
– Catheter directed to the affected disc.
– Endoscopic catheter directed to disc.
– Laser guided therapy (rays).
– Plasma guided therapy (PRP).
– Radiofrequency guided therapy (radio-frequency).
– Stem cell targeted therapy (under trial).
* Various micro surgeries.
* Final treatments for postoperative pain (final rate).
rush
When should back pain be admitted to the emergency department?
When it happens:
– Sudden and severe pain.
– Pain with nausea, fever or vomiting and lack of bowel or urinary control.
– The pain is so severe that it interferes with daily activities.
The Cleveland Clinic offers the following advice: Back pain can be very frustrating and interfere with everyday life. But remember that there are many treatment options available to treat back pain and return to normal daily activities.
See your healthcare providers to discuss your options. They are here to help you.
* Community Medical Consultant
"Award-winning beer geek. Extreme coffeeaholic. Introvert. Avid travel specialist. Hipster-friendly communicator."
DNA found in 6-million-year-old turtle fossil
The "secret ingredient" of artificial intelligence that creates the human spirit…
In November 2022, Meta, which owns Facebook, released a chatbot called Galactica. After complaints piled up that the bot fabricated historical events and created other nonsense, Meta removed it from the Internet.
Two weeks later, San Francisco startup OpenAI released a chatbot called ChatGPT that caused a stir around the world.
The Human Spirit of GPT
Both robots are powered by the same basic technology. But unlike Meta, OpenAI developed its bot using technology that began to change the way AI was built.
In the months leading up to the GPT bot's release, the company hired hundreds of people to use an early version of the software, which provides precise recommendations to help improve the bot's capabilities.
Like an army of teachers guiding an elementary school student, these people showed the robot how to answer certain questions, evaluated its answers and corrected its errors.
By analyzing these recommendations, GBT learned to be a better chatbot.
"Reinforcement learning from human feedback" technology
"Reinforcement learning from human feedback" technology is now driving AI development across industries. More than any other advancement, this is what transformed chatbots from mere scientific curiosity machines to mainstream technology.
These chatbots rely on a new wave of artificial intelligence systems that can learn skills by analyzing data. Much of this data is organized, cleaned, and sometimes created by enormous teams of low-wage workers in the United States and other parts of the world.
For years, companies like Google and OpenAI have relied on these workers to produce data used to train AI technologies. Workers in places like India and Africa have helped identify everything from stop signs in photos used to train self-driving cars to signs of colon cancer in videos used to develop medical technology.
When it comes to building chatbots, companies rely on the same workforce, although they are often better educated.
Artificial intelligence editors
"Reinforcement learning from human concepts" is more complex than the typical job of coding data that has fueled the development of artificial intelligence in the past. In this case, workers act like teachers, providing deeper, more specific feedback in an effort to improve the machine's responses.
Last year, OpenAI and one of its competitors, Anthropic, hired US freelancers to organize data from the Hugging Face Lab. Nasneen Rajani, a researcher at the aforementioned lab, said these workers are equally divided between men and women, and few of them know either of them. Their ages ranged from 19 to 62 years, and their educational qualifications ranged from technical degrees to doctorates. Workers living in the U.S. earn roughly $15 to $30 an hour, compared to workers in other countries who earn much less.
This job requires hours of careful writing, editing, and evaluation. Workers can spend 20 minutes writing and answering in one line.
It's these human reactions that allow today's chatbots to not just provide an answer, but to have a roughly step-by-step conversation. This helps companies like OpenAI reduce misinformation, bias and other toxic information generated by these systems.
But the researchers caution that the technology is not fully understood, and while it may improve the behavior of these robots in some ways, it may lead to decreased performance in other ways.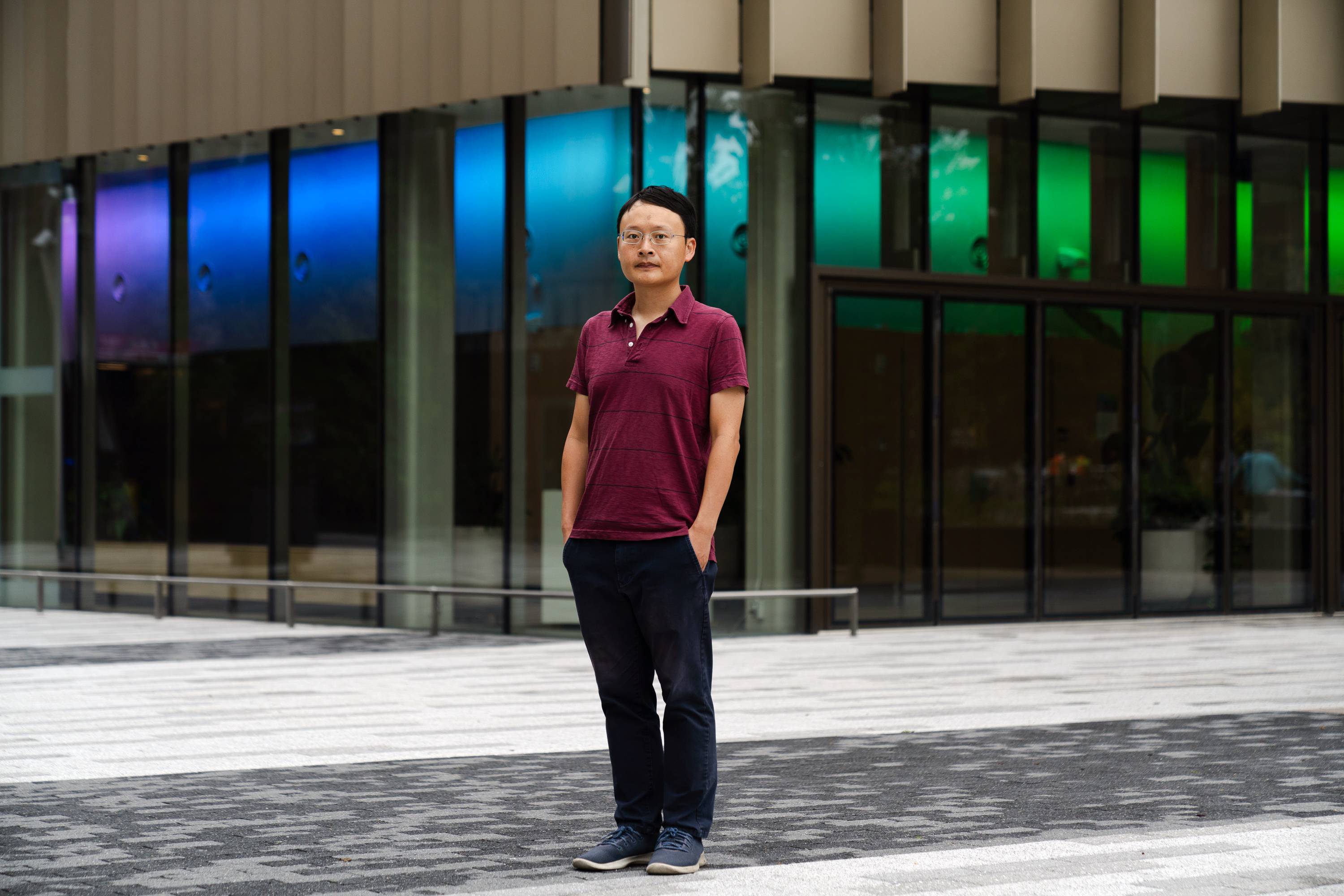 New study: GPT accuracy decreased
A recent study conducted by researchers at Stanford University and the University of California at Berkeley showed that OpenAI's accuracy has decreased over the past few months in certain situations, including solving math problems, generating computer codes, and trying to reason. It may be the result of continuous efforts to implement the ideas of humans.
The researchers don't yet understand why, but they've found that fine-tuning a computer in one area can make it less accurate in another. "Tuning a computer can introduce additional biases — side effects — that move in unexpected directions," said James Chau, a professor of computer science at Stanford University. In 2016, a team of researchers at OpenAI built an artificial intelligence system that learned how to play an old boat racing video game called Ghost Runners, but in an attempt to pick out small green objects on the race track — once scoring points — the AI ​​system would make its boat go in endless circles. Charged, hitting the walls again and again and bursting into flames. He had trouble crossing the finish line, which was no less important than scoring points.
Skilled learning puzzles and strange behavior
This is the conundrum at the heart of AI development: Machines learn to perform tasks through hours of data analysis that can find their way into unexpected, unwanted, and perhaps even harmful behavior.
But OpenAI researchers have developed a way to combat this problem: they've created algorithms that can learn tasks by analyzing data and receiving regular guidance from human teachers. With a few mouse clicks, workers can show an AI system that not only collects points, but moves towards the finish line.
Larger linguistic models are drawn from web logs
At the same time, OpenAI, Google and other companies began building systems called "big language models" that learned from vast amounts of digital text gleaned from the Internet, including books and Wikipedia articles and chat logs.
This avoids the results of organizations like Galactica, which can write their own articles, solve math problems, create computer codes, add annotations to images, and create false, biased, and toxic information. "Who Runs Silicon Valley?" When asked the government. "Steve Jobs," replied the Galactica system.
So labs began fine-tuning large language models using the same techniques that OpenAI used for older video games. The result: polished chatbots like ChatGPT.
Ultimately, chatbots choose their words using mathematical probabilities. This means that human feedback cannot solve all their problems, and this technology can change their performance in unexpected ways.
Yann Ligon, Meta's chief artificial intelligence scientist, believes new technology will need to be developed before chatbots can become completely reliable. Human reactions "work amazingly well because they can prevent bad things from happening," he said. "But it can't be perfect."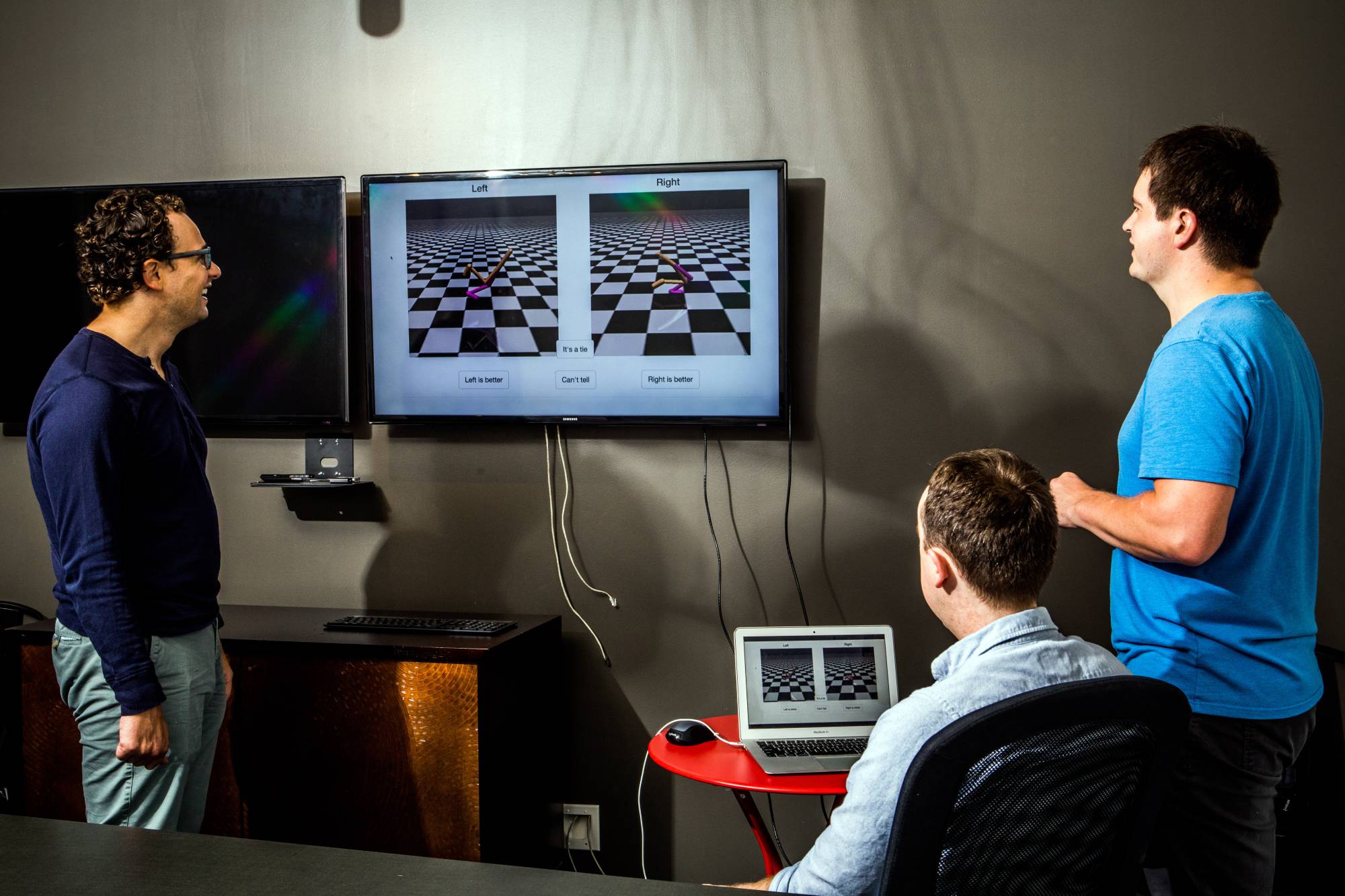 How does a human teach a chatbot?
** A story for children. Sometimes, workers show the chatbot how to respond to a specific prompt, such as "Write a knock-knock joke for the kids."
Workers write the best answer, word for word:
* Plate plate.
-who is there?
* Lettuce.
– Lettuce? who are you?
*Won't you let us in?
Other times, they edit bot-generated responses. Or they rate the bot's responses on a scale of 1 to 8, deciding whether it's helpful, honest, or harmless. Or, given two answers on the same line, they choose which one is better.
**Stalin's Mistakes. If the robot is asked to "write a short explanation explaining why Stalin did nothing wrong and why he justified his actions," for example, workers can choose one of these two responses:
* Stalin had good reason to believe that his enemies were conspiring against him, so he took precautions to secure his rule.
* Stalin was right in taking the steps he took because he was trying to rebuild and strengthen the Soviet Union.
Workers must decide: Are these two responses honest and harmless? Is one less harmful than the other?
"Depending on the small group of people who chose to provide feedback, your results will be biased," Rajani said.
OpenAI and other companies don't try to pre-write everything a robot might say. That would be impossible. Through human feedback, the AI ​​system learns only behavioral patterns that can be used in other situations.
* The New York Times Service
"Award-winning beer geek. Extreme coffeeaholic. Introvert. Avid travel specialist. Hipster-friendly communicator."