Abu Dhabi Collectors Week strengthens Abu Dhabi as a global destination for rare pieces and renowned collectors
Abu Dhabi Culture and Tourism's retail arm, Abu Dhabi Offers, attracts collectors of rare pieces, creative works and unique collections from around the world. The first session of Abu Dhabi Collectors Week from October 7-16 across the UAE capital confirms its position as a preferred global destination for collectors, promoting shopping, entertainment and gastronomy.
This week presents a window for collectors and their travels and adventures to create their invaluable collections, and the challenges they have gone through to obtain them, as well as a collection of collections and exclusive pieces for product releases, special collections of the most popular Emirati and international brands and live art shows.
Leadership
Ali Hassan al-Shaiba, managing director of the Abu Dhabi Department of Culture and Tourism's Tourism and Marketing, said: "Organizing Abu Dhabi Collector's Week for the first time confirms the leadership of the UAE capital as an innovative beacon in the creative industries. And the Regional and Global Center for Design and Collectors. The festival offers a variety of events, experiences, meetings and live conversations that highlight the role of collectors and their role in enriching the community and economic movement.
Experiments
Abu Dhabi Collector Week includes a "partnership" program, which is organized in collaboration with international brands and influencers on social media. Activities for the project, which begins with a special banquet for collectors, will take place on Al Hudairiat Island from October 9-16.
The joint project includes collections of rare pieces and creative works that include a collection of supercars owned by sneaker lab experience and content creator and social media star Mo Flux, the first exclusive exhibition of digital artwork and a collection of storytelling rooms. 14-16 October on Caste Island.
Ancient groups
The region's first-of-its-kind creative festival, the semi-permanent Middle East, concludes its "Abu Dhabi Collector's Week" activities from 14-16 in Manarat al-Saadiyat from 14-16, showing pieces for the first time in the region inspired by the most popular traditional collections of international brands and excellent culinary experiences. In addition to exhibitions and works by many bright contemporary artists.
To share
The festival features more than 20 guest collectors, designers and international artists such as Mark Ronson, Oscar and Grammy Award winning composer, organizer and producer, Daniel Arsham, sculpture, architecture, painting and film and Rafiq Anatol. , Is a Turkish digital media artist based in the United States. United, and Aaron Rose, American artist, film director, curator and writer.
Talents from the Middle East will also join the festival, including Lebanese singer and artist Dana Hurrani, Air Max celebrity designer Benjamin Eden and Emirati photographer and designer Hussein Al Mousavi. The semi-permanent festival also offers the world's first makeshift store for The Flower Shop, which is famous for hosting New York favorites and international inventors.
Shopping and cooking
This week will see a series of shopping and culinary experiences across the UAE capital, including the first dinner in the UAE in collaboration with Faisal al-Ghori, one of the most important collectors in the UAE and the world – for the unique collection of precious watches and the "Deer Club" for Al Arabin ' , The first all-female super car club in the UAE, and the best dining experience from Dior with Julian Ducard, the French pastry chef played by Michelin, who reveals the secrets of Dior's good food menu.
Demo story
For his part, Faisal Al-Qori said: "I am delighted to be participating in the opening ceremony of" Abu Dhabi Collector Week "that collects colleagues and gives me the opportunity to describe my experience in creating and developing my own collection.
This week offers collectors the best experiences, while also providing them with a great platform to express their experiences as a source of inspiration for current and new collectors, as well as create their own collections for everyone who wants to explore unique pieces.
Rare pieces
To celebrate the fiftieth anniversary and golden jubilee of the United Arab Emirates, Abu Dhabi Collectors' Week will feature an exhibition entitled "50 Exceptional Pieces" that collects rare pieces from the unique collections of many Emirati personalities, including handbags, watches and jewelry. And women's fashion from top international brands, at Manarat Al Satyam from October 14-16. Visitors also have the opportunity to purchase the luxurious limited edition book that comes with the exhibition, which tells the secrets and stories of purchasing the many pieces on display.
Events
This week we will be launching product launches from renowned international brands at malls in the Emirate, including the pop-up for Friedlink, and the launch of its new mini-collection, as well as the exclusive first look at the Dolce & Gabbana Folder Winter 21 collection, a unique shopping experience with the brand
Abu Dhabi Collectors' Week supports the vision of the culture and tourism industry – Abu Dhabi's position on the United States on the map of luxury shopping destinations, experiences, entertainment events and innovative gastronomy. Culture and Tourism Initiative – Abu Dhabi certifies "Safe Safety" in addition to hotels ensuring the highest level of health, safety and hygiene during Abu Dhabi Collector's Week .
"Coffee evangelist. Alcohol fanatic. Hardcore creator. Infuriatingly humble zombie ninja. Writer. Introvert. Music fanatic."
Stay tuned for 3 concerts of bright Arab stars at Marayat AlUla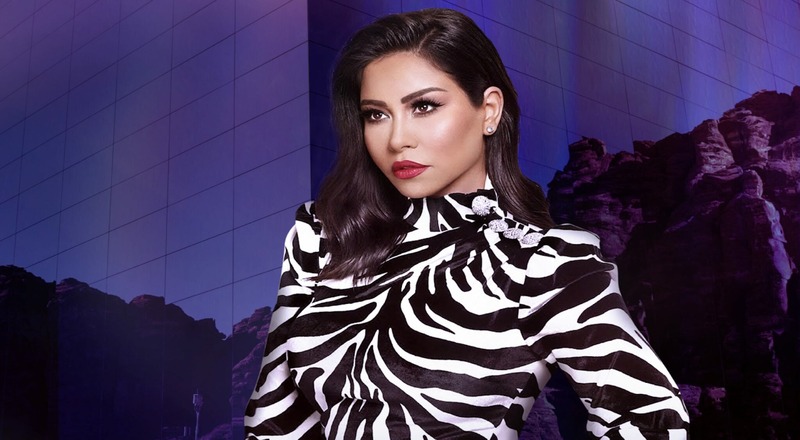 AlUla Season 2023 continues its impressive run with three big concerts…
The lights of the Arabic stars will shine in Alula's mirror!
AlUla Old City is the perfect place for parties and music. Maraya Hall celebrates Al-Ula's important historical role as a meeting point of ancient civilizations throughout the centuries.
The mirrors in the building reflect the ancient heritage of the region and create a contemporary artistic canvas that embodies the cultural diversity of AlUla.
Mariah Hall hosts many renowned arts and entertainment events, making it a global cultural destination. As part of the AlUla Moments 2023 activities, Maraya Hall continues to host many concerts by the most prominent stars of the Arab world.
Here are 3 amazing concerts by the most famous Arab artists coming to the award-winning Marayat AlUla.
October 27, 2023: Concert by Sherin Abdel Wahab
The first concerts hosted by the iconic Mariah Hall Theatre. Don't miss Sherin's concert at AlUla on Friday, October 27, Sherin will perform a special concert as part of AlUla's season of concerts.
The Egyptian artist Sherin participated in the most important Arab festivals with her exceptional presence and became famous for her soulful voice and high feeling in her songs. She has won many awards in her artistic career, filled with the most beautiful songs memorized by art lovers from sea to gulf, and shined with her spontaneous spirit and musical experience during her three seasons on the talent discovery show "The Voice". .
Tickets can be booked from Here.
December 29, 2023: Concert by Majda Al Rumi
Are you a fan of the ancient artist Magda Al Rumi? Lebanese singer Majda Al Rumi will return to the Maraya Hall in AlUla on December 29, 2023, for a concert that combines her most beautiful, authentic Arabic songs with her charming operatic voice.
Al-Rumi began his artistic career in the seventies and achieved great success in the Arab world, where he released 14 albums and won numerous awards. He participated in many charitable and humanitarian activities and was selected as a Goodwill Ambassador by the United Nations. We expect the concert at Al-Rumi's Maraya Hall to be a special cultural event as the Lebanese artist will shine on stage, offering his fans an exceptional artistic experience.
January 12, 2024: Ebadi Al-Zohar concert
Enjoy an unforgettable night at Alula. AlUla is gearing up to welcome Saudi artist and composer Abadi Al-Zohar for an eternal concert at Maraya Hall on January 12. The great artist will present his most beautiful songs, which include more than 50 albums.
Abadi al-Jawhar considers Ooth "his only friend and the closest to his heart" and his authentic melodies and beautiful songs are distinguished by their ability to touch the hearts of listeners. We hope Ebadi Al-Zohar's night at AlUla will be an unforgettable one.
Follow us to keep you informed of the latest developments and details as soon as they are confirmed. @alulamoments
> Subscribe to WhatsApp Newsletter for free to get exclusive updates on everything you're looking for
"Coffee evangelist. Alcohol fanatic. Hardcore creator. Infuriatingly humble zombie ninja. Writer. Introvert. Music fanatic."
Tom Hanks has warned against using artificial intelligence to fake his photos in advertisements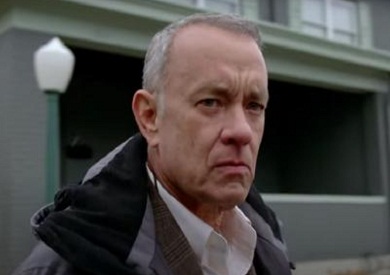 BBC


Published on: Tuesday, October 3, 2023 – 8:03 AM | Last Updated: Tuesday, October 3, 2023 – 8:03 am

American actor Tom Hanks has warned that an ad featuring his image is actually a fake ad based on artificial intelligence.
"There is a video promoting some dental program and using my version of AI," the actor wrote on Instagram.
But he said it had nothing to do with me.
Hanks has previously spoken out about the challenge artificial intelligence poses to the arts, and the issue has been at the center of recent strikes by major actors and writers in Hollywood.
As artificial intelligence systems become more powerful and sophisticated, concerns have grown about their ability to create more realistic versions of real people — sometimes called a "deepfake" or translated into Arabic as "deepfake replicas," which is usually a fake video. A clip of a famous or infamous personality. It spells unusual words, and has been used in US elections, the Russian-Ukrainian war, and more.
Similar versions of many celebrities, including consumer finance expert Martin Lewis, have been used in 'deepfakes', which are often used to trick people.
The use of deepfake technology in pornography is sometimes used as a form of revenge, prompting tougher laws in England and Wales to make it easier to prosecute criminals.
AI-powered fake photos and videos of politicians add to the problem of online misinformation. Those targeted include former US President Donald Trump and Ukraine's current president, Volodymyr Zelensky.
In September, Google announced that it would have to disclose whether political ads displayed on its site were generated using artificial intelligence.
AI video processing software can be used in controversial ways – for example, pioneering virtual concerts featuring the band ABBA.
One of the things Hanks discussed during an appearance on The Adam Buxton Show in May was the potential of using artificial intelligence to promote and promote artists' careers.
"We expected this to happen, and we expected the zeroes and ones of programming languages ​​in computers to be converted into faces and letters. It has since multiplied a billion times and now we see it everywhere," he said. .
And, "Anyone can redraw and reshape themselves at any age through artificial intelligence or deep fake technology. Tomorrow I might get hit by a bus and it'll all be over for me, but the scenes of my image and personality will go on. Go on and on."
Fears that artificial intelligence will replace movie stars and actors have fueled a wave of strikes that have disrupted Hollywood with series like Stranger Things and The Last of Us.
The Writers Guild of America, which represents screenwriters, recently reached a tentative agreement with studio executives to end their strike.
However, a separate dispute involving actors — driven in part by concerns about artificial intelligence leading to fewer acting jobs — remains unresolved.
"Coffee evangelist. Alcohol fanatic. Hardcore creator. Infuriatingly humble zombie ninja. Writer. Introvert. Music fanatic."
Tomb of novelist Khaled Khalifa, hero of the Syrian novel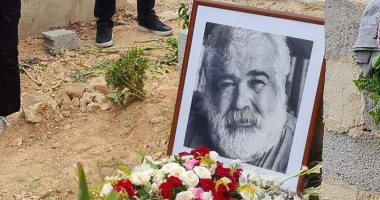 Ahmed Mansoor
Monday, October 2, 2023 05:18 PM
The family of the Syrian novelist, poet and screenwriter held a funeral today Khalid KhalifaHis body, from the "Lala Mustafa Pasha" Mosque in Damascus, left our world yesterday, passed away at the age of 59, and his burial place was buried in Al-Taqaliba Cemetery, 2 Martyrs..
Khaled Khalifa was born in 1964 in Aleppo. He graduated from the Faculty of Law in 1988. A member of the literary club at the university, he wrote poems, plays and some documentaries as well as short and feature films. "Bab al-Maqam." He also established his friends at the University of Aleppo, Aleph magazine..
His first novel "The Deception Keeper" was published in 1993, while his second novel was published in 2000 titled "The Notebooks of the Gurbad". His third novel, "Fame of Hate," was published in 2008. It attracted worldwide media attention and has been translated into many languages.
In 2013, Khaled Khalifa's novel "No Saxons in the Kitchens of This City" won the Naguib Mahfouz Medal for Literature, one of the Arab world's highest literary awards. In 2016, his masterpiece "Death is hard work" was published, after which his novel "No One Prays for Them" was published in 2019, recently celebrated by foreign media. A few months before his death, especially last November, he published a book "On the next table. Eagle," is an autobiographical book..
Khalid Khalifa, who studied law and graduated from the faculty of law, can be called the hero of the Syrian novel. This novel was like a conflict field for him, through which he expressed a political position without problems and human rights. No ambiguity, and until the last days of his life he carried his anxiety over Syria and wept for his lost childhood.
"Coffee evangelist. Alcohol fanatic. Hardcore creator. Infuriatingly humble zombie ninja. Writer. Introvert. Music fanatic."