"ADNOC's Electronic Procurement Platform" increases local supply chain efficiency and supports the company's efforts to reduce emissions.
ADNOC has introduced an innovative electronic platform to contribute to raising the efficiency of its pilot project, reducing emissions from its operations and ensuring its business moves forward with speed.
Dr. Saleh Al Hashemi, Head of ADNOC's Business Affairs and Domestic Value Enhancement Department, told Emirates News Agency WAM that the electronic platform for procurement is a central digital platform. Quality change in basic materials and supplies for petroleum operations by improving the time taken to complete procurement and distribution activities.
The site has succeeded in reducing the time it takes to complete the process of purchasing and delivering products to a standard period of no more than three days from initiation of orders to delivery, after about 38 days, he said. It also succeeded in significantly reducing the volume of bids by up to 90%. Most importantly, the site is designed to prioritize suppliers who work with local manufacturing facilities and offer competitive prices.
He said: For example, two of the most requested equipment used in maintenance and repair activities in the oil and gas industry are offered on the "ADNOC Electronic Procurement Platform", namely "gaskets" and "fasteners", which are exclusively offered. Local factories with contracts worth more than 176 million million dirhams.
Regarding the features and benefits of the "ADNOC Program for Enhancing Country Value" and its contribution in supporting industrial growth; Al Hashemi said: ADNOC continues to responsibly meet global demand for energy by expanding its operations to strengthen its role as a key driver of industrial growth in the UAE. Since its launch in 2018, the country's value has contributed to the return of 145 billion dirhams to the local economy, and the company seeks to create more long-term local manufacturing opportunities for the private sector and increase the flexibility of industrial supply chains. It supports achieving economic self-sufficiency through its plans to procure 70 billion dirhams worth of locally produced products by 2027.
Al Hashimi pointed out that the contracts signed by ADNOC this year contributed to the growth, development and economic diversification of the UAE during the "Make in the UAE" forum. He said: The agreements signed by ADNOC during the Make in the UAE forum are expected to contribute to achieving the 10% target of the Abu Dhabi Industrial Strategy, which aims to double the size of industry in the emirate. 172 billion dirhams. The deals are expected to contribute to the creation of 21,500 jobs in the UAE by 2031.
He explained that local production of basic industrial products contributes to improving the flexibility of the supply chain for ADNOC's business and operations and supports its ability to respond quickly to market dynamics as it seeks to reduce the intensity of carbon emissions from its operations by 25%. By 2030, it will increase its investments in low-carbon energy solutions.
on how local production contributes to achieving ADNOC's goal of climate neutrality by 2045; Dr. Saleh Al Hashemi said: Investing in local industry can significantly reduce carbon emissions from our procurement chain, while importing international products requires significant energy consumption through transportation and logistics, which leads to the generation of significant carbon emissions. He explained that ADNOC has developed an illustrated guide that includes products offered locally. He said: At ADNOC we prioritize investment in sustainable solutions and technologies, encourage local suppliers to use sustainable materials, improve energy efficiency in production processes and meet environmental compliance standards.
He added: "Investing in renewable energy and hydrogen is one of ADNOC's most important priorities, which is why we have identified essential renewable energy resource requirements with electrolysis equipment and refining, compression and equipment including photovoltaic solar panels and batteries. In addition to methane gas detectors, hydrogen storage can be used to measure and reduce emission intensity.
ADNOC promotes local manufacturing of submersible electric pumps and variable-speed motor systems, which are distinguished by their ability to operate remotely, which helps support our efforts to reduce energy consumption by supplying power with a high level of precision. .
He said: The illustrated guide is filled with many standard products such as activated corundum and molecular sieves, which absorb and remove impurities from liquids and gases, drilling equipment, mechanical equipment and communications technology.
On the role of the "ADNOC Internal Value Enhancement Program" in developing the Emirati national workforce; Dr. Saleh Al Hashemi said: "ADNOC" places great emphasis on improving skills and improving national capabilities, and since its launch in 2018, ADNOC's program to improve local added value has contributed to the creation of 5,000 jobs for citizens in the supply chain. In ADNOC's business and operations, we strive to build on this achievement, during our recent partnership with the UAE National Employment Competitiveness Council "NAFES", providing 5,000 additional job opportunities for highly qualified citizens in the private sector in various fields of advanced technology. We are keen to continue hosting recruitment events to promote our suppliers in nanotechnology, manufacturing and machine learning by 2027. Registrants to provide employment opportunities to Emirati talent and provide financial support to them; ADNOC is committed to continue empowering the national workforce and help them build a successful and reputable career and contribute to the economic and social development process that the UAE has witnessed.
"Award-winning beer geek. Extreme coffeeaholic. Introvert. Avid travel specialist. Hipster-friendly communicator."
Russia uses Indian and Chinese tankers and violates "price ceiling" sanctions
Russia uses Indian and Chinese tankers and violates "price ceiling" sanctions
Western reports on Monday expected Russia to achieve higher revenues from oil exports this year despite higher price ceilings imposed on it by the Group of Seven and the European Union in response to its invasion of Ukraine.
An analysis of shipping data cited by the Financial Times today shows that Russia now ships three-quarters of its oil abroad without Western insurance, one of the tools used by the G7 and the EU to impose a cap above $60 a barrel. .
Prices are rising, the report says, and Russian crude oil is no exception. Urals crude is currently trading at approximately $79 per barrel, while Aspo crude, a Far East blend, is trading at more than $88 per barrel.
This spring, the Financial Times cited data from the US firm Kpler which noted that Russia transports half of its oil exports without Western insurance, indicating that "Moscow has become more adept at avoiding price ceiling sanctions imposed by the G7". on energy.
These high prices for Russian raw materials come amid repeated assurances from the US Treasury that the maximum price ceiling "worked as intended".
US Treasury Undersecretary Wally Adeyemo said last June: "In just six months, the maximum price ceiling for Russian raw materials has contributed to a significant decline in Russian revenues, and contributed to a major turning point in the war."
Last August, US Assistant Secretary for Economic Policy Eric Van Nostrand said he was "confident that the price ceiling achieves the dual goals of curbing Russian revenues and helping to stabilize energy markets."
The Financial Times newspaper cited the Kiev School of Economics as estimating that this year, Russia's revenue from oil exports will rise by $15 billion due to the breach of price ceilings set by the Group of Seven and the European Union.
Critics of the price ceiling have argued from the outset that implementing it would be challenging for Western countries and relatively easy for Russian companies to avoid.
In fact, Russian, Chinese, and Indian insurance companies intervened in the transport of Russian oil instead of large Western insurance companies, and what the media called the "dark fleet" tankers were built to ship Russian crude around the world without the participation of Western companies.
But despite all this, the sanctions regime has had a significant impact since the Russian invasion of Ukraine, which Western reports estimate will cost Russia $100 billion in oil exports from February 2022, but the problems facing the oil industry in Russia are simply beyond that. Challenges Exports Domestic shortages of diesel fuel have forced the Kremlin to restrict fuel exports from the country.
"Award-winning beer geek. Extreme coffeeaholic. Introvert. Avid travel specialist. Hipster-friendly communicator."
ADNOC and TAQA finalize financing agreement for sustainable water supply project
This strategic investment by two major energy companies in Abu Dhabi aims to build and operate sustainable seawater desalination facilities and supply ADNOC's onshore operations at the Bab and Bu Hassa fields in Abu Dhabi. Reducing emissions, improving its operations and ensuring it is future-proof.
The consortium, which includes Orascom Construction and Medito, will also build a world-class central seawater treatment facility and a network to transport and distribute treated water.
ADNOC and TAQA hold a majority stake of 51 percent (25.5 percent each) in the project company, while the construction consortium holds the remaining stake (49 percent). , then Transfer of Ownership (BOOT), the entire ownership of the project will be transferred to ADNOC after 30 years of operation.
The project will be financed by nine local and international banks. First Abu Dhabi Bank, Gulf International Bank, Natixis Bank, Abu Dhabi Commercial Bank, Abu Dhabi Islamic Bank, Dubai Commercial Bank, Emirates NPT, Emirates Development Bank and Warba Bank by providing commercial and Islamic finance facilities. The rest of the project cost will be paid by the shareholders according to the ownership stake.
On this occasion, Abdul Monim Saif Al Kindi, Chief Executive Officer of ADNOC's Exploration, Development and Production Division, said: "This sustainable strategic investment is another example of ADNOC's efforts and efforts to improve and ensure the reduction of emissions from its operations. They are future-proof in an effort to contribute to enabling transformation in the energy sector and accelerate a paradigm shift in ADNOC's ongoing efforts to improve and modernize its business to contribute to creating a low-emission future. I am pleased to collaborate with TAQA in the implementation of this new innovative project, which will provide energy-efficient water supplies to ADNOC's onshore operations and contribute to reducing its environmental impact.
More than 60 percent of the project's value is expected to be redirected to the UAE economy through the ADNOC project.
For his part, Jassim Hussain Thabet, Group CEO and Managing Director of Abu Dhabi National Energy Company (TAQA), said: "This collaboration between TAQA and ADNOC, two leading companies in the sector, will enable us to complete the world class. Sustainable project to reduce electricity consumption." This enhances our efforts to ensure energy security. Based on TAQA's position as a leader in fully integrated low-carbon applications, it is considered the partner of choice for companies in other sectors looking to decarbonize. "Climate." By providing sustainable solutions for operations, water and electricity, and investing in key infrastructure needed to achieve neutrality.
By replacing the deep, high-salinity groundwater system currently used in fields, the project is expected to contribute to a 30 percent reduction in electricity consumption required for water injection operations. The project is expected to get all its electricity needs from clean sources.
The project is notable for:
It includes a water transportation network spanning over 75 km, distribution pipelines spanning over 230 km and two pumping stations.
It will provide more than 110 million gallons of filtered seawater per day based on nanofilter technology.
The total cost of the project is $2.2 billion (as per market conditions at the time of funding), compared to $2.4 billion when announced on May 24, 2023.
"Award-winning beer geek. Extreme coffeeaholic. Introvert. Avid travel specialist. Hipster-friendly communicator."
Cybersecurity Council exposes phishing methods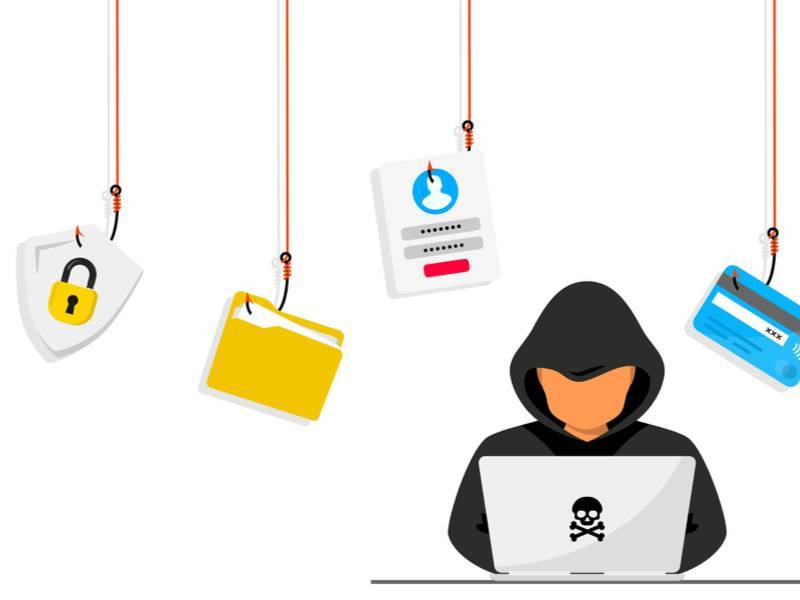 Abu Dhabi: Imad Al-Din Khalil
The UAE Government's Cyber ​​Security Council has revealed the methods that electronic phishing hackers use to capture personal data of individuals, companies, public and private institutions, and put businesses and finances at risk.
If a hacker wants to penetrate the security system of a company or bank, for example, it would take weeks or months for him to access a loophole that he could use to launch a cyber attack, the council said, however, there is another quick and relatively easy solution. A safe method used by many attackers is phishing.
He explained that electronic phishing is harmful messages that stimulate the senses of the user until he clicks on a particular link, whether this user is a general visitor or a specific person, once the user opens the link, he falls into the hacker's trap and becomes a victim of unwanted curiosity and intrusion. He and his business are at risk. are exploited.
Through electronic phishing, a hacker tricks the user through a fake message containing a link containing malicious and harmful software. If the user does not carefully read the content of the message and opens it or clicks on the links in it. That, he faces a big problem that his money is stolen or his money is hacked, destroys his system or even his reputation because he has no control over the computer he is using.
In order to protect ourselves from the dangers of electronic phishing attacks, the Council emphasized the need not to disclose any personal information that could be used to identify you, as official organizations would never request such information and would not open any links from sources. What you didn't know before, you should also use programs like protection from cyber attacks, updating all software periodically, changing passwords regularly and using double security keys.
The Cyber ​​Security Council has called on mobile phone users to be cautious, avoid falling prey to phishing attacks and malicious scams, and avoid opening unknown links such as encrypted websites and suspicious links.
The Council called on users to regularly update their mobile device software to prevent device vulnerabilities from being exposed, citing ways to hack mobile devices, including using suspicious links, vulnerabilities and unencrypted public programs, and direct connection to lure unsuspecting users. to send their confidential data.
The Council emphasized the importance of mobile phone users adhering to usage standards, particularly for workplace phones, and continuous auditing and monitoring.
"Award-winning beer geek. Extreme coffeeaholic. Introvert. Avid travel specialist. Hipster-friendly communicator."