Ahmad al-Shehi makes ropes and baskets from palm fibers and leaves
Al-Rawi, through councils, gatherings and events, has dealt with the local human tradition from the fathers over the years and so forth, highlighting the narrators who have the ability to tell stories and transfer contents from memory to reality. Throwing light on social issues, heritage, personalities and tribes, especially talking about places and tribes as each of them has its own style. In poems, stories and heroic situations, the narrator is considered a living memory that enlightens those who are confused about something or information, and he is a teacher in the field of narrating information handed down by generations. The Commentator is the target to which the researcher goes to get an impression of the information, apart from the official authorities who go to him on many occasions for the same purpose, but even today from here we go to the narrators. to provide an overview of their lives; To honor them and their humanitarian role, document a brief biography of each of them.
There may be some words for those who do not know the local dialect, especially sea, fishing, farming words, amulets. Stallion leaf, al-Dawa's jafana, taqwa's netting, lich and dawabi, and when you hear those voices repeating that all these names are ropes, made of palm fibers, cut them, soften them with water, then separate the cloth and make ropes, and recycle the palm leaves, He is one of the builders of old houses such as baskets, tents and cranes for storing dates. And Arish, because the industry is not going away because of the demand for it and its large presence in various cultural events.
The craft that distinguishes Ahmad bin Mubarak is the production of ropes, he describes the steps of production and demonstrates them at local forums, festivals and fairs.Libraries in Sharjah and high technical colleges Fujairah and Ajman University.
Ahmad bin Mubarak Al-Shehi was born in Ras al-Jibal area in 1959, and he studied Al-Mutawa in 1968, learned to recite and memorize the Qur'an, and then moved to Ghor Faqan in September 1970. Muhammad Juma al-Mansouri and Yaqub Abdullah al-Mansouri and Ali Hamdan al-Mirza and others lived in the eastern region in a group of family-like neighbors, all of whom were chiefs at sea (Nawaqta). Bin Mubarak wasted no opportunity to follow them and learn from them, in 1972 he enrolled in evening studies, but he stopped studying to join the electricity and water sector from 1981 to 1992, and then went back to work. Ministry of Interior until 2019, to retire with the rank of lieutenant, during those years he continued his studies until he finished high school, but he did not stop living at sea and going with men associated with the sea. Despite the work.
The story of his life with the sea started from an early age, when he was fifteen years old, he joined his grandfather and his father because they were involved in diving and fishing trips, and from here he wanted to make natural ropes that he would engage in. Almost all of it, at the same time he continued farming to get melons and pumpkins and potatoes, so he used the genealogical information to benefit and pass it on to others, so he sees himself as an oceanographer. life, mountain environment and agriculture, and he still maintains all the tools to support interpretation and educate others, and he finds the same passion in himself that will increase and never decrease.
"Freelance alcohol fan. Coffee maven. Musicaholic. Food junkie. Extreme web expert. Communicator."
Abu Dhabi Police has called for strict adherence to traffic rules during the Union Day holiday
Abu Dhabi Police has called on the public to obey traffic rules and regulations, not to drive carelessly and recklessly during celebrations, to observe the requirements and restrictions on the decoration of vehicles, not to behave recklessly on the roads, and to avoid accidents. Happy 52nd Union Day holiday, and wish them a safe and happy holiday.
It emphasized its interest in providing a safe environment to enable community members to celebrate the occasion by preventing anything that disturbs the peace and dealing with emergency situations on main roads, forest areas or places reserved for celebrations.
Abu Dhabi Police has asked the public to cooperate with the instructions of the police and security personnel, especially those attending celebrations and those visiting the wild areas, and to avoid negative behaviour.
It announced that it is ready to increase the number of patrols to protect the celebrations and distribute them according to traffic density points in shopping centers and various event venues in the emirate to improve their security features.
It warned against standing on the roof of a vehicle or leaning out of its windows while driving, making spectacular movements and reckless behavior on the roads, obstructing traffic or blocking the road for others and not stopping at unmarked places.
He called on drivers to pay attention to the movement of pedestrians on various roads, slow down near crossings, give them priority in crossing, and increase caution and attention to children, especially near parks and tourist spots.
He urged families to keep a watch on their children and not take advantage of the joy of Union Day by parading and racing vehicles on the roads. Others are at risk.
Abu Dhabi Police has advised parents using motorcycles, especially on land, to observe public safety regulations and not drive recklessly to avoid accidents. Designated to ride and ride bicycles, and ensures the safety and fit of the bike. Availability of front and rear lights, tires and first aid kit.
He pointed out that the Command and Control Center in the Operations Department in the Central Operations Department operates 24 hours a day, seven days a week to receive calls and reports to Abu Dhabi, Al Ain and Al Dhafra cities. Ensuring speedy arrival of special police teams to respond to emergency calls and emergency situations and protect lives, property and national interests.
"Freelance alcohol fan. Coffee maven. Musicaholic. Food junkie. Extreme web expert. Communicator."
The European Union confirms its commitment to operate a loss and damage fund
Observers are describing this edition of the United Nations climate conference as a turning point in the history of tackling climate change, as it scored an initial victory on its first day, with delegates agreeing to a long-awaited outcome, a fund to compensate countries for "loss" and damage" most affected by climate change.
Bueno said the European Union is at the highest level at "Cop28" as European Council President Charles Michel and Commission President Ursula van der Leyen attend the leaders' summit.
Commissioner Wopke Hoekstra will also lead the EU "CoP28" negotiating team, and 8 EU commissioners will participate in various sessions, along with a delegation of high-level officials from various EU departments, according to Bueno.
He pointed out that the European Union will hold more than 90 side events on the most pressing climate issues, which reflects the importance of connecting the Union to this occasion and the need to mobilize efforts to combat climate change.
The issue is priorities
The spokesperson of the European Union identified the priorities of the issues from the European perspective at several points during the current edition of the Conference of the Parties:
We will be at the forefront of negotiations to demonstrate the EU's strong commitment to the green transition and encourage our partners to take an ambitious approach.
Member States highlighted the importance of substantially increasing global climate ambition in line with the Paris Agreement, in order to achieve the 1.5°C target, particularly as NDCs and their updates are currently insufficient to meet the target.
All parties should review their contributions and strengthen long-term strategies for low-GHG development. target.
We have made a renewed EU contribution to reducing net greenhouse gas emissions by at least 55 percent by 2030.
The EU will phase out fossil fuels by 2030 and promote a decarbonised global energy system, and we need to help develop technologies to capture emissions.
With the leadership of COP28, we will launch a global commitment to renewable energy and energy efficiency. The goal will be to triple the installed renewable energy capacity and double the energy efficiency rate by 2030.
Adaptation efforts
Regarding the EU's role in supporting the rights of developing countries in the face of climate change, Bueno said that progress must be made on the global goal on adaptation, so the Union will call on all parties to make greater efforts for adaptation. All departments.
In addition, the European Union intends to step up efforts to raise funds in support of climate action, according to its spokesperson.
He added: "European Union countries have committed to raising $100 billion annually to help developing countries deal with the effects of climate change. We expect to meet this target for the first time in 2023."
In 2022, the EU contributed €28.5 billion to the Common Climate Fund.
Losses and Damages
Bueno noted that the EU will continue to seek effective solutions to meet the needs of developing countries regarding losses and damages.
An EU spokesman stressed the commitment to running the loss and damage fund: "We are ready to lead international contributions to that."
In the first major progress recorded at COP28, the decision was taken to activate the Climate Loss and Damage Fund to compensate countries most affected by climate change. Consistent with negotiations on fossil fuels.
Several countries have already announced contributions, starting with small pledges of what countries hope will be large sums, including $100 million from the United Arab Emirates, which hosts the conference, another $100 million from Germany and at least $51 million from Britain. 17. $5 million from the US and $10 million from Japan.
An initial breakthrough in establishing a damage fund that poor countries have been demanding for years could pave the way for other solutions to be reached during the two-week summit.
"Freelance alcohol fan. Coffee maven. Musicaholic. Food junkie. Extreme web expert. Communicator."
Video| Emirati talents participate in "Global Skills Asia".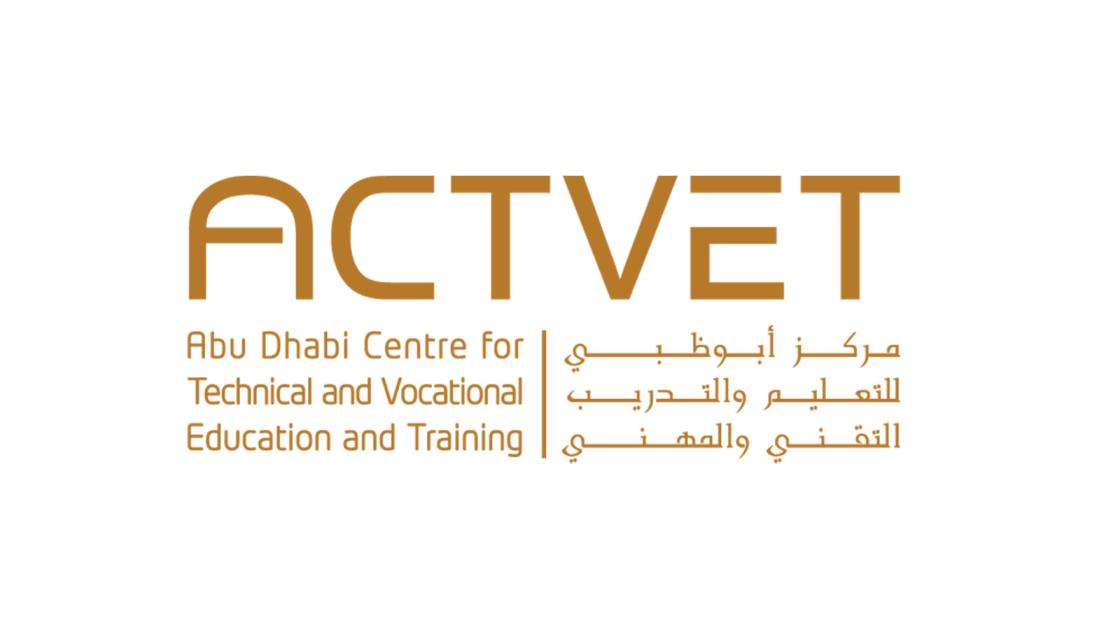 Promising Emirati talents, including young Emirati contestants and previous winners, have participated in the World Skills Asia Competition 2023 with their projects, attracting the attention of audiences around the world. It meets the needs of UAE's industrial and technological advancement.
Draco Smart Systems founder Abdul Rahman Khaled Al Shehi, winner of the World Skills Competition 2022 Excellence Medal in Power Connections and Smart Buildings, said he underwent 3 years of training under the supervision of the Abu Dhabi Technology and Professional Center. Education and Training (Activit), after which he represented the UAE in the World Skills Competition and won first place. At the level of the Arab countries and ninth in the world, then after the competition, he established his smart home project using smart systems. The Drago Smart System reflects the country's progress in designing smart buildings.
He said that he benefited greatly during his internship to design smart buildings including hotels, hospitals, schools, residential complexes and how to design their electrical connections using artificial intelligence.
Rawda Al Khedbi, who studies at Abu Dhabi Polytechnic University, said she was working with the Dubai Police Division on a skills competition for a student project in the division's Explosives Division in a simulation experience for the circuit before activating the circuits.
He pointed out that the department receives meritorious students and records their data to communicate with them in future to benefit from their skills in the long run and utilize them in various policing projects.
Competitor in the junior category, Ahmed Yusuf Al Ali, a grade twelfth student in Sharjah, said his experience at the skills competition was great and he gained confidence and benefited from the competition and challenges. He emphasized that in the future, he has put in a lot of effort to reach the stage of participating in such a global competition to represent his country. Emirates is the first to qualify for this competition in the electronics industry.
As for Zayed University student Khadijah Abdul Karim Al Hammadi, she expressed her happiness to be part of the team representing the UAE in painting and decorating skills and participating in this challenging and challenging competition. She won by merit. For him, participating in an international competition representing his country is a victory that only those who have experienced it can feel happy, he said, pointing out that his project involves painting, wallpapering and repair work. He said that he prepared for the competition by completing 1,300 hours of training from December 2021 and received the support of intensive training from specialist coaches to achieve the expected results, as was the case with the international standards of preparing the client's home. . (wham)
"Freelance alcohol fan. Coffee maven. Musicaholic. Food junkie. Extreme web expert. Communicator."