Algerian gas turbines await global experience.. What's the story?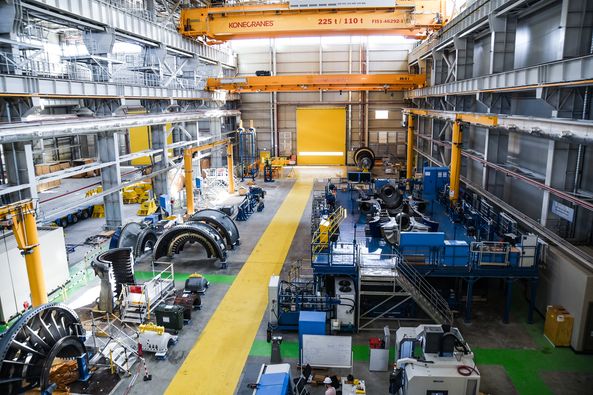 Algerian gas turbines await results of global trials that could revolutionize markets. It decarbonises the energy sector and supports the country's efforts to achieve carbon neutrality targets.
The European Hyflexpower consortium – which includes French companies Engie, German Siemens Energy and British Centrax – has succeeded in testing the first hydrogen-powered gas turbine at a paper factory site near the French city of Limoges.
As the Special Energy Platform decided in connection with this test, it could open the door for Algerian gas turbines – manufactured locally through a partnership between Sonalgas and General Electric – to switch to hydrogen, expanding its production in Algeria and exporting it. It is abroad.
Algeria aims to become a regional and international leader in the production and marketing of hydrogen and its renewable and clean derivatives; It wants to leverage its technological capabilities and competitive advantage to produce and export 30 to 40 terawatt hours of gaseous and liquid hydrogen and its derivatives, and by 2040 it wants to supply around 10% to the European market. Competitive selling price. It brings in $10 billion a year.
European market
Algerian gas turbines are positioning the European market as one of the most important markets for expansion, having succeeded in exporting several exports in the previous period.
According to data seen by the specialized energy site, in 2022, Algeria succeeded in exporting 4 gas turbines, 3 of which were acquired by Europe.
Central Europe plans to achieve carbon neutrality and move away from fossil fuel sources (coal, oil and gas) in electricity generation; Keeping pace with the growth of gas turbines and converting them to run on hydrogen will be on Algeria's list of concerns.
A European experiment has succeeded in achieving the first global record of producing electricity by injecting 100% hydrogen into a gas turbine. In the long term, it aims to replace existing turbine complexes with minor modifications.
The test was conducted using Siemens Energy's model SGT-400 gas turbine, and its combustion system was adapted to use hydrogen, replacing the carburetor (a device that mixes air with fuel before injecting the mixture into the internal combustion engine). In a thermal car engine.
Gas Turbine Market
Algerian gas turbines – according to data monitored by the specialized energy platform – have made their way to global markets since 2021, and have succeeded in exporting many exports to many destinations. Among them are European, African and Middle Eastern countries.
The gas turbine market has seen rapid growth over the past few years. This technology relies on reducing carbon emissions from electricity generation activities. It plays an important role in sustainable economic development efforts.
A recent report published by technology research firm Technavio expects the gas turbine market to grow to $3.357 billion at a CAGR of 3.05% during the period 2022 to 2027.
The idea of ​​gas turbines depends on heating a mixture of air and fuel to a very high temperature. What causes turbine blades to rotate; A rotating turbine drives a generator, which produces electric current.
Unlike the commonly used gas; Hydrogen burns "fast" and has a "hot" flame, and safety control is more difficult; Thus, European experience worked to address challenges in terms of material resistance and combustion chamber packaging, as well as the need to find "special systems" to control combustion.
Power generation solutions
Algerian gas turbines are one of the solutions offered by Sonelgaz in conjunction with the increasing demand for this type of equipment, as it is one of the solutions for generating electricity from natural gas, which is considered to be less expensive compared to other oil derivatives. Being a low-emissions fuel, many countries rely on it… playing a key role in energy transition projects.
Gas turbine exports are one of the strategic goals of Sonelgaz aiming to expand its projects to achieve leadership, as it is one of the most important energy companies in the Arab world and Africa.
The Algerian gas turbine manufacturing process aims to reduce import tariffs and achieve export revenue for the country, which is working to expand the production of industrial equipment and improve its capabilities in the oil and gas sectors.
Related topics..
Also read this…
Subscribe to the newsletter to receive the most important energy news.
"Award-winning beer geek. Extreme coffeeaholic. Introvert. Avid travel specialist. Hipster-friendly communicator."
Bitcoin is jumping around 10 percent on the week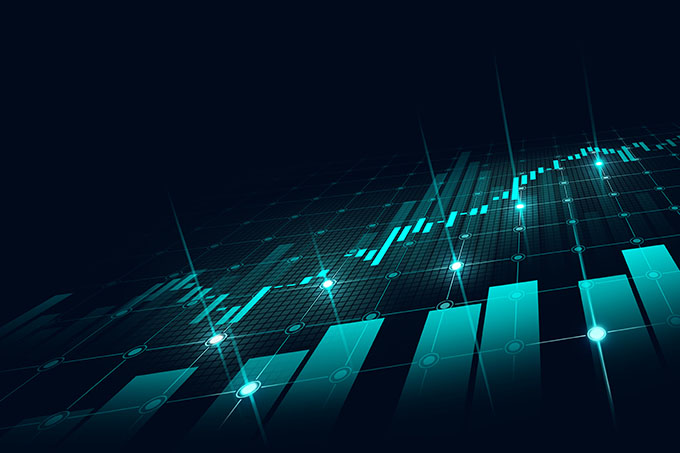 Bitcoin rallied strongly this week as the world's number one cryptocurrency hit its all-time high, with a recovery in financial assets benefiting from the dollar's decline.
The prospect of an end to the Federal Reserve's continuing monetary tightening cycle for more than a year and a half has contributed to a recovery in all financial assets, including major indices in global stock markets. Gold hit an all-time high after breaking above $2,100 an ounce, while Bitcoin rose to its highest level in 2023. This year has been one of the windiest years for the cryptocurrency as it ranks ninth. The largest assets by market value rose 166 percent to reach $860 billion.
Other reports, expectations of an end to the monetary tightening cycle, and expectations of an earlier-than-expected shift in monetary policy contributed to bitcoin's gains. The latest expectations indicate the possibility of a rate cut in the US after the end of the first quarter of 2024, compared to previous expectations, which indicates the possibility of a rate cut at the beginning of the third quarter of the year. The most important factors fueling Bitcoin's rise are reports of the imminent approval of Bitcoin exchange-traded funds (ETFs) submitted to major investment firms and related US bodies.
On the other hand, this year has not been without negative news for cryptocurrencies, especially the sanctions faced by one of the world's largest cryptocurrency exchanges, Finans, which admitted early last month that it had lied in some of the allegations against it. US and private authorities were fined approximately $4.3 billion for anti-money laundering crimes, while the exchange's founder, Changpeng Zhao, pleaded guilty and announced his resignation as CEO. Financial transfer.
Bitcoin rose 9.97% to register around $43,801 during this week's trading. Meanwhile, Ethereum price rose 6.56% to reach $2,345.
"Award-winning beer geek. Extreme coffeeaholic. Introvert. Avid travel specialist. Hipster-friendly communicator."
Digital advertising is still in a state of uncertainty
One of the golden rules in the business world is respect for the customer. This principle served Elon Musk when it came to Tesla and SpaceX. The message is if you want to drive or introduce an amazing car. Satellite to space, then Elon is what you are looking for. .
But the world's richest man is testing the opposite side of the equation with his social media game, X, after several big companies, including Disney, Apple and IBM, have decided. Withdraw their ads from his platform. As a result of his endorsement of an anti-Semitic tweet, the world's richest man delivered a clear message: "Go to hell."
Advertisers seem to be taking Musk's message seriously, and it would be easy to move to Google, TikTok or Facebook.
Platform X, formerly known as Twitter, represents a small slice of the vast digital advertising market. Media agency GroupM expects that digital advertising requires rare talent to turn a profit outside of the money fountain, but the success of "X" in this field is quite shocking.
GroupM expects the digital advertising market to grow 9.2% to $617 billion this year. The five largest global ad vendors, Google, Meta, and ByteDance, which operate TikTok, Alibaba, and Amazon, are expected to grow ad revenue by 25.4% on a combined annual basis between 2016 and 2022.
But some advertisers question how well other digital advertising platforms take care of their customers. A recent report by ad analytics service Adalytics found that ads for some major international brands and US and European government agencies continue to appear on pornographic sites and on companies in other banned countries.
After analyzing 7.2 million websites on the Internet, Adaltics found numerous examples of ads for companies including Apple, BMW, Walmart and the US Treasury appearing on questionable sites without the advertisers' knowledge. the way It allows third-party developers to embed search engines on their own sites, presumably through Google's search partner network.
Showing ads this way not only puts advertisers' reputations at risk, but also performs poorly, according to Analytics. Google announced investigations into Adalytics' allegations, but found no evidence that ad revenue was shared with recognized companies.
However, the widespread adoption of machine learning systems is allowing marketers and digital advertising platforms to deliver and deliver more targeted and personalized ads than ever before.
"It allows us to send the right message to the right customer at the right time," says Mark Reid, CEO of WPP advertising agency. So, for example, the agency used artificial intelligence and geolocation tools in 2021. 130,000 video ads for 2,000 local stores in India, all with Bollywood star Shah Rukh Khan's "personal" endorsement.
Ads were viewed 4 million times on YouTube and Facebook, but Reid added that advertisers expect more transparency from digital platforms and third-party verification of where and when their ads are shown.
Reed said these platforms, which are interested in gaining market share, must encourage such transparency.
Some lawmakers are calling for tougher regulatory interventions to address the problem, and U.S. Senator Mark Warner called on the Federal Trade Commission and Justice Department to investigate "digital ad brokers operating in a concentrated, fraudulent ecosystem."
Arid Research senior analyst Richard Cramer says marketers have shown "sad negligence" by not paying enough attention while spending billions of dollars annually.
Kramer compared the digital advertising market to a vast, opaque stock market, where billions of trades are conducted daily and are subject to verification and settlement, while other trades often take place in "dark rooms."
Kramer said Google may stop showing ads through its search and video partner networks, but the company wants to stay small, even if it's better. He added: "None of these companies want transparency. "For big tech companies, transparency seems like a dirty word." So, it's time for advertisers to enforce such transparency, even if lawmakers don't.
"Award-winning beer geek. Extreme coffeeaholic. Introvert. Avid travel specialist. Hipster-friendly communicator."
Variation in weekly performance of Gulf shares… and Egyptian index rises 0.46%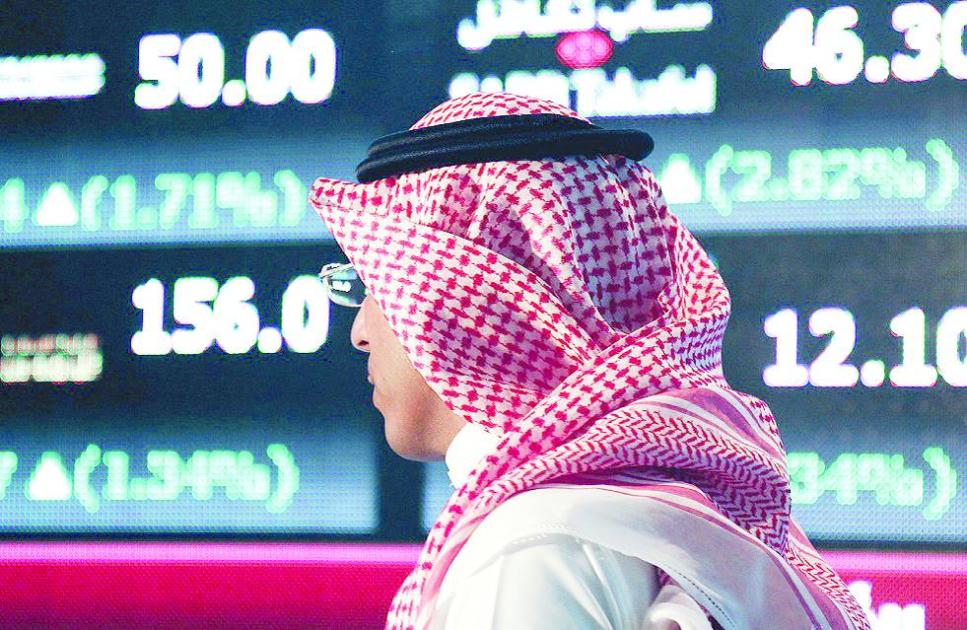 Dubai: "The Gulf"
Performance of stocks in GCC countries varied during the week; Dubai Financial Market Index alone lost 0.91% to 3951.52 points and Abu Dhabi Market Index lost 1.45% to 9400.75 points in 4 sessions.
In Saudi Arabia, the main market index TASI increased the week's trade by 0.43% to close at 11,225 points, compared to 11,177 points at the end of the previous week.
In Kuwait, the general market index rose 0.33% for the week to close at 6654.64 points, compared to 6632.47 points at the end of the previous week.
In Bahrain, the Bahrain General Index rose 0.13% on the week to close at 1942.35 points, compared to last week's 1939.77 points.
In Qatar, the Qatar Stock Exchange Index fell 1.93% in 5 sessions to close at 9,848.15 points, compared to 10,062.64 points at the end of last week.
In the Sultanate of Oman, the Muscat Stock Exchange Index fell 1.37% during the 5-session session to close at 4594.41 points, compared to 4658.17 points at the end of the previous week.
Outside the Gulf region, the Egyptian stock market index "EGX 30" increased the week's trade by 0.46% to end at 24,686.16 points, compared to last week's close of 24,571.98 points.
Weekly performance:
Egypt +0.46%
Saudi Arabia +0.43%
Kuwait +0.33%
Bahrain +0.13%
Dubai 0.91% –
Oman 1.37% –
Abu Dhabi 1.45% –
Qatar 1.93% –
"Award-winning beer geek. Extreme coffeeaholic. Introvert. Avid travel specialist. Hipster-friendly communicator."