Apple introduces subscription service for small businesses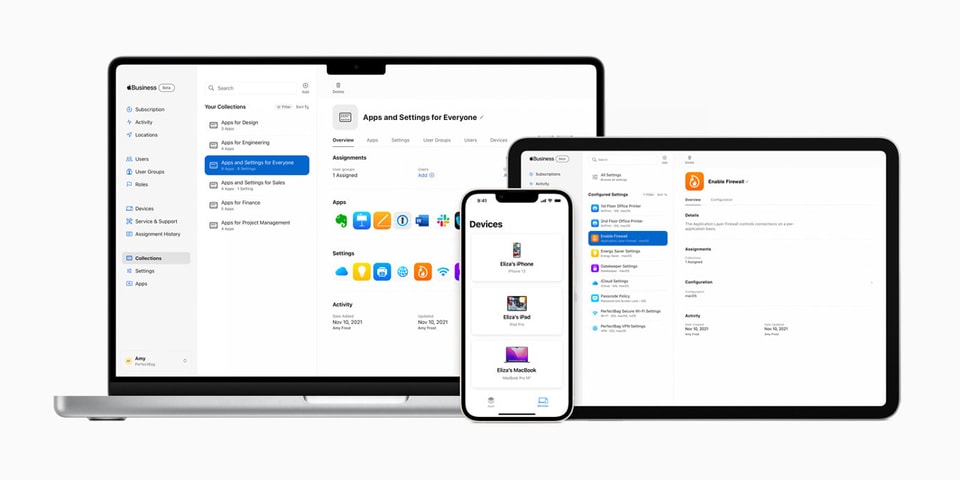 An apple Launching a new subscription service for small businesses called Apple Business Essentials. The service is designed for small businesses with up to 500 employees, with device management, iCloud storage and Apple support.
Today the service is in beta and helps to connect with employees and manage devices such as setting up a work machine or making necessary upgrades.
The Team Teams component of the service allows IT professionals to configure systems and applications for individual employees or groups of employees. For example, groups may automatically press VPN settings or WiFi passwords when employees sign in with their work credentials.
With the AppleCare + plugin, Apple provides businesses and their employees with 24/7 telephone support and training in information technology, hardware repair, and more.
"Small businesses are at the heart of our economy, and we'm proud to contribute Apple products to the growth of these companies," said Susan Prescott, Apple's Vice President of Marketing and Corporate Education.
"Apple Business Essentials is designed to facilitate every step of the way in managing employee devices within a small business — access to system service, integration and upgrade to Express Service and Priority Support, all of which focus on running their business while backing up data.
Three different software options will soon be available for Apple Business Essentials, starting at $ 2.99 per month. Each software can support up to three devices.
The company has released the new Apple Business Essentials processor, which makes it easier for users to access the service.
In other technical news, YouTube will remove its public dislikes.
"A social media addict. Zombie fanatic. Loves to travel. Who is obsessed with music. Bacon expert.
"Professional coffee fan. Total beer nerd. Hardcore reader. Alcohol fanatic. Evil twitter buff. Friendly tv scholar."