"Emirates Airlines" and "Kenyan Airlines" conclude "Interline" agreement
Emirates Airlines and Kenya Airways have announced the end of an "interline" agreement that allows passengers of the two carriers to reach new destinations on their two flights using a one-ticket and one-baggage policy.
As Emirates Airlines customers can now travel via Nairobi to 28 destinations on the Kenya Airways network, the deal provides passengers with wider travel options and easier check-in of their baggage to reach their final destinations.
Additionally, as part of a bilateral arrangement between the two carriers, Emirates Airlines passengers traveling via Dubai can book a ticket to and from Mombasa. Likewise, Kenya Airways passengers traveling from Nairobi and Mombasa can now travel through the Emirates network and connect via Dubai to 23 Asian destinations in West and South Asia, the Middle East, the Far East and the Indian Ocean basin.
Emirates Airlines Chief Commercial Officer Adnan Qasim said: "We are delighted to sign our first partnership with the Kenyan national carrier as Kenya is a strategic gateway to our African network. The new (interline) agreement will facilitate (Emirates Airlines) customers' access to travel destinations and give them wider options to travel across the continent and we look forward to strengthening our relationship with Kenya Airways and providing us with additional facilities. Travelers.
In addition, Emirates Group won five major awards at the Royal Society for Prevention of Accidents Awards, a British organization focused on promoting and facilitating occupational health and safety.
At the ceremony, Emirates Group Transportation Services was awarded Gold Award for Health and Safety Performance, Golden Award for Entertainment Safety, Best Safety Influencer of the Year Award for a member of the Emirates Group, High Quality, the group said. Appreciation Award for Health and Safety Initiative and Trophy Award for Best Safety for Transport Fleet in Middle East.
Emirates Airlines confirmed that it is the only carrier in the world to win the Gold Award for Health and Safety Performance in Transport, and has won the award for the last four years.
Emirates Airlines in the country operates more than 1,000 vehicles to transport passengers, crew and pilots, in addition to other employees to and from work, making an average of 2.5 million road trips annually.
"Creator. Award-winning problem solver. Music evangelist. Incurable introvert."
US Defense Secretary Warns Israel of "Strategic Failure" in Gaza…and Lindsey Graham Attacks Him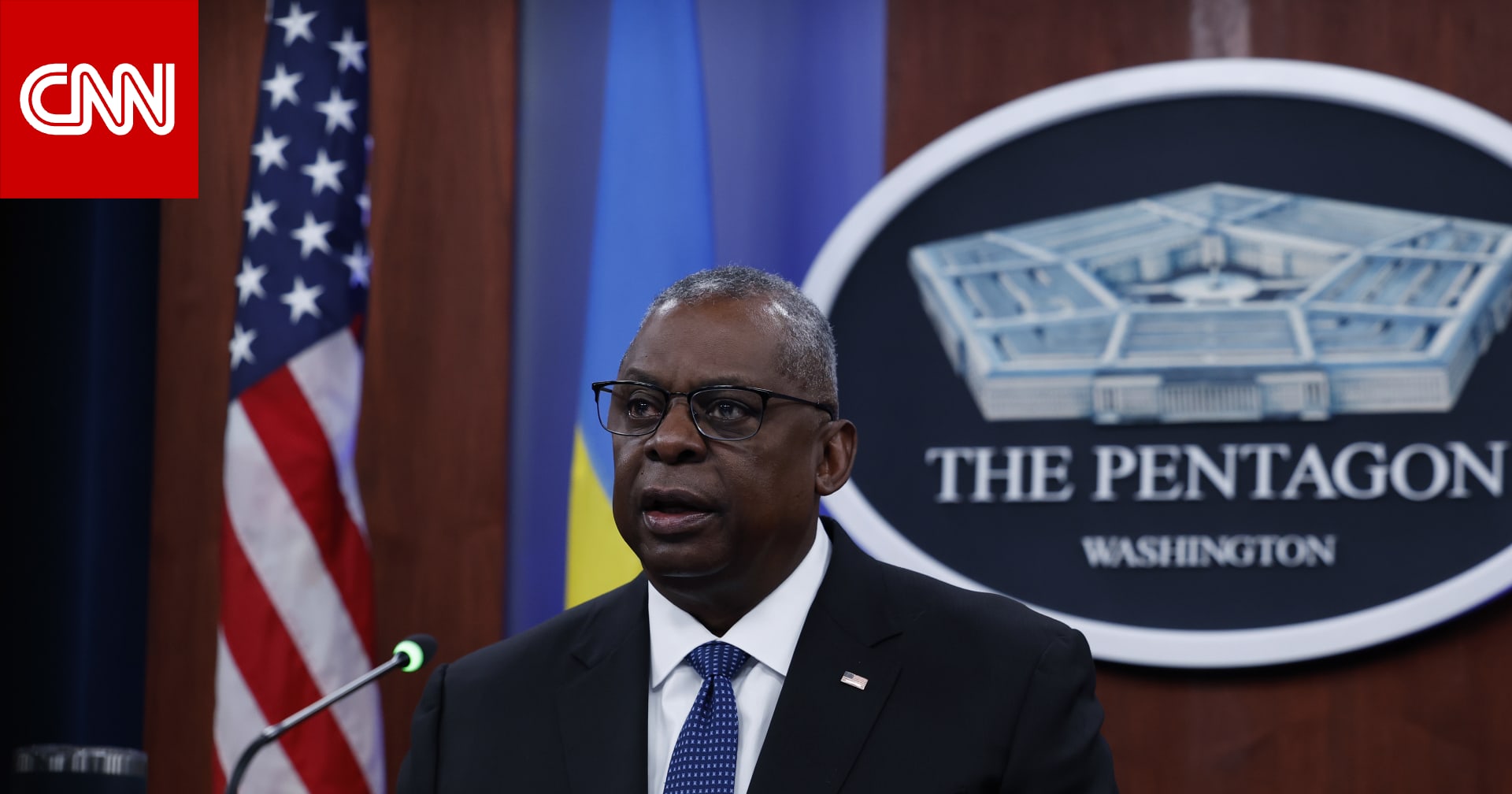 (CNN) – U.S. Senator Lindsey Graham dismissed Defense Secretary Lloyd Austin's warnings that more civilian casualties in Gaza could lead to the emergence of more rebels and a trade "tactical victory for a strategic failure."
The Republican senator called Austin "hopeless," saying he had "lost all hope."
During her statement to CNN, Lindsey Graham asked: "Will the strategic failure anger the Palestinians? They are already angry. They have been taught from birth to hate Jews and kill them," calling on Austin to "stop publicly criticizing Israel."
Graham said: "Secretary Austin is telling Israel things it can't accomplish. Secretary Austin, the reason Palestinians are dying: Gaza is too dense, and Hamas has tunnels under apartments, under schools, and under hospitals."
Graham added that he understood what retired general Stanley McChrystal called the "insurgency calculus."
"You know what they teach in schools? We or Israel somehow the people in Gaza[தீவிரவாதிகளாக]The idea of ​​changing is ridiculous," Graham asked.
Graham criticized a statement by US Vice President Kamala Harris on Saturday, who said on the sidelines of the parties' climate conference in Dubai on Saturday that "a large number of innocent Palestinians have been killed".
"Vice President Harris, tell Israel how to destroy Hamas in a way that doesn't hurt innocent Palestinians, and I'll give it to you," Graham said. I urge Israel to change its military tactics.
Meanwhile, the Republican senator said he would not vote for a bill to help Israel and Ukraine if the U.S. immigration restrictions pushed by him and his GOP colleagues were not included in the proposed legislation.
He added: "I think Israel has the votes except for the package (ie the bill). Republicans overwhelmingly support Israel — and so do most Democrats. Republicans are divided on Ukraine."
"Creator. Award-winning problem solver. Music evangelist. Incurable introvert."
15,500 people have died since the occupation of Gaza began
Bagheri suggests conducting joint maneuvers between Iraq and Iran
Despite the frequent visits of senior Iranian officials to Iraq; Foremost among them is Ismail Ghani, the commander of the Quds Force of the Revolutionary Army. Now, the visit of the Iranian army commander, Major General Mohammad Bagheri, to Iraq has taken on a new dimension in the context of relations. between the two countries. Many of the visits have been kept secret, especially the defense and military, and the other side of those visits has seen no sign of changes in the context of relations between the two countries, especially at the current time. Iraqi armed forces close to Iran are targeting bases in Iraq where US advisers are based.
During Bagheri's three-day visit, he continued his meetings with senior Iraqi officials, particularly the Minister of Defense, Thabet al-Abbasi, and the Minister of Interior, Lieutenant General Abdul Amir al-Shammari. But what was new for Bagheri this time was the proposal he made to Iraqi officials that included conducting joint maneuvers along the Iran-Iraq border.
of the Ministry of Home Affairs
He met Iraqi Interior Minister Bagheri at the headquarters of the Federal Police Forces.
According to an official statement, Al-Shammari stressed the importance of working at the Joint Coordination Center to improve the security of the two countries, especially in protecting the Iraqi-Iranian border, combating narcotics and psychotropic substances, and intensifying work in intelligence.
The Iranian official, for his part, affirmed his country's support for Iraq's security and stability and the task of controlling common international borders.
Ministry of Defence
At the Iraqi Ministry of Defense, Al-Abbasi held a meeting with Bagheri, which was attended by senior leaders and Ministry of Defense officials, and discussed several topics of common interest between Iraq and the Islamic Republic of Iran, especially related to the development of military ties between Baghdad and Tehran, according to an official statement.
Defense Minister Mr @modministeriqHe meets the Chief of the Iranian Armed Forces, Major General Mohammad Bagheri. During the meeting, which was attended by senior leaders and officials of the Ministry of Defense, many topics of common interest between Iraq and the Islamic Republic of Iran were discussed, especially the developing… pic.twitter.com/sSen4fseDC

— Iraqi Ministry of Defense (@modmiliq) December 3, 2023
Bagheri said: "At the security level, we have no problem with Iraq. This country is our friend and neighbor, and we are on the path to developing military cooperation." He added: "Currently, a large number of Iraqi military students are studying in the universities of our armed forces, in return for which Iranian armed forces students have the opportunity to stay in Iraq." "The two countries will have different operational and academic linkages," he pointed out. He concluded: "During this trip, we will discuss and review these areas with the Iraqi Joint Operations Command and other Iraqi officials. I believe that this trip will lay the foundation for proper development of relations."
Chief Staff
During a meeting with Iraqi Army Chief of Staff Lt. Gen. Abdul Amir Yarallah on Sunday, he stressed that the border between Iran and Iraq serves the interests of the two brotherly peoples.
Bagheri said Iraq is currently enjoying good security and stability and is on the path to growth and development, Iranian official media reported. He also said, "Both countries have good and valuable experiences in the war against terrorism, so we can share good planning for these valuable experiences."
twist; Lt. Gen. Yarallah expressed the full readiness of the Iraqi Armed Forces for military, security and training cooperation, joint maneuvers and exchange of experiences with the Islamic Republic of Iran.
Near Kurdistan
In this case, Iraqi security expert Sarmat al-Bayadi told Ashark al-Awsad, "The joint maneuvers between Iraq and Iran; According to Bagheri's proposal and what could be released by the Iraqi side, it will be on the border between the two countries, especially from the Kurdistan region, "indicating that Iraq is still connected to a long border from the Kurdistan region. More than 600 kilometers, this distance is long and requires joint coordination." Al-Bayati explained, "Armed groups are the main target for these joint maneuvers, and even though they have withdrawn from the border areas with Iran to areas inside Iraq, they still indicate an imbalance. Therefore, joint maneuvers in some security sectors are warranted… These areas are now part of Kurdistan with Iran. There are no presence of Iranian armed resistance groups that have taken refuge in the borderlands.
Arrival in Tehran
In conjunction with Bagheri's visit to Iraq, an Iraqi parliamentary delegation led by First Deputy Speaker of the House of Representatives Mohsen Al-Mandalavi visited Tehran on Sunday. Al-Mandalavi's office said in a statement, "The visit comes in response to an official invitation submitted by Iran's Islamic Shura Council and will last for two days."
"The delegation will hold several meetings with several Iranian officials, and the visit will focus on strengthening cooperation to address existing challenges and supporting joint integration in areas serving the Iraqi and Iranian people," he pointed out.
"Creator. Award-winning problem solver. Music evangelist. Incurable introvert."
The bacteria that brought back memories of Corona… Learn about "Mycoplasma Pneumonia".
What is Mycoplasma Pneumonia?
This bacteria, as scientists know, belongs to the Mycoplasma family and causes pneumonia. It is the bacterial agent that causes the most severe pneumonia in the community after pneumococcus.
Common symptoms of infection are cough, fever and respiratory problems.
Although children and young adults are most susceptible to this bacterial infection, it can affect people of all ages.
The bacteria is spread through droplets or close contact, and the incubation period is usually one to three weeks.
Although Mycoplasma pneumoniae infections occur year-round, they are most common in the summer and fall.

How big is the increase?

Prior to the Covid-19 pandemic, these bacteria caused periodic epidemic waves approximately every 3 to 7 years, with the last occurring in late 2019-early 2020 in many countries, particularly in Europe and Asia.
Mycoplasma pneumoniae has re-emerged this summer and the outbreak has increased significantly since early fall.
The first warning came from China, where respiratory infections, including Mycoplasma pneumoniae, have risen markedly in recent weeks.
Other Asian countries such as South Korea have seen similar increases.
An increase in these infections has recently been reported in Europe, including France, the Scandinavian countries, the Netherlands and Ireland.
The number of cases of Mycoplasma pneumoniae outbreak in France "since the beginning of autumn" exceeds the number of cases reported in 2022 and 2019, the French health authority explained on Thursday. " condition.
In Denmark, the 541 cases registered last week represented three times the number registered five weeks ago, indicating that "epidemic levels" had been reached, the SSI health authority said.

Increased risk

Some scientists believe that this outbreak of bacteria and other germs is one of the consequences of the closure and cessation of isolation measures, and distancing and protective measures against the Covid pandemic.
Cécile Pepierre, head of the department of bacteriology at the Bordeaux University Hospital, told Agence France-Presse: "We expected this return. For at least four years, no Mycoplasma pneumoniae infections have been recorded. We were very surprised by this bacteria. Viruses such as influenza and syncytial virus respiratory syndrome and other bacteria. Will not appear again."
Several members of the European Mycoplasma Pneumonia Surveillance Group opined in an article published by the journal "Lancet Microbe" that "the re-emergence of Covid-19 long after the end of containment measures is remarkable". of countries.
The scientists explained that the herd's immunity to this bacteria has decreased since the recent outbreak, and that there is a special feature unique to Mycoplasma pneumoniae.
Cécile Pepiard explained that they are "less contagious bacteria than other viruses or other types of respiratory bacteria, and they reproduce more slowly."

What is the risk?

For the most part, Mycoplasma pneumoniae infections are benign.
It is diagnosed after ruling out other causes such as bronchitis, flu, covid or more serious pneumonia. In some cases, PCR testing may be performed to rule out the possibility of multiple other causes.
Some rare complications of mycoplasma pneumonia (exacerbation of asthma, etc.), or its various manifestations (skin, neuropathy, etc.) require hospitalization, and sometimes intensive care may be required. This is what happened to children and some adults in recent weeks.

What is the treatment?

Mycoplasma pneumoniae is easily treated with antibiotics, especially macrolides including azithromycin, confirmed the World Health Organization in a report on respiratory infections in China.
However, attention should be paid to monitoring the presence of antibiotic resistance, especially with the current wave that may increase.
"Before Covid, in Asia, it was unreasonable to prescribe antibiotics, 80 percent of mycoplasma pneumonia strains were resistant in China, more than 90 percent in Japan. In France, antibiotic resistance did not exceed 10," said Cecile Peppiard.
"Creator. Award-winning problem solver. Music evangelist. Incurable introvert."