Do new smart glasses contribute to the development of augmented reality technology concepts?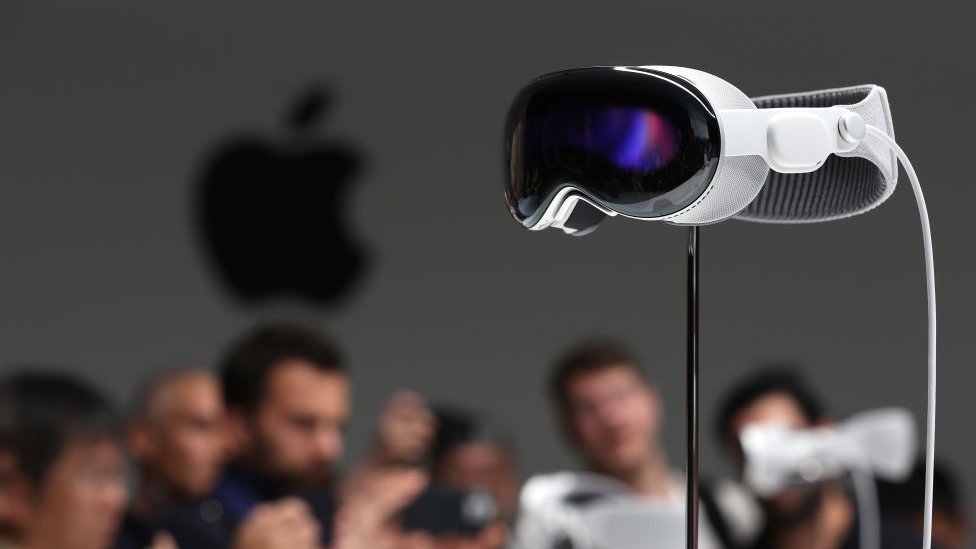 Apple is famous for introducing new products that contribute to changing the nature of what people know in the market.
For example, the launch of the "iPod" device played a major role in changing the way the world interacted with music, while the launch of the "iPhone" marked the beginning of the era of smart phones. It is an inevitable necessity of life. .
And the company this week introduced a new device called "Apple Vision Pro," a smart glass that combines reality and the virtual world, which will be priced at $3,499 early next year.
American tech giant Apple launched the new product as an invasion into the world of "mixed reality" glasses called "spatial computing" and a catalyst for a new revolution in smart glasses technology.
But can Apple achieve success in an area where many have failed before?
The history of mixed, virtual, and augmented reality viewing devices is littered with traces of past failed projects, and Mar Hicks, a technology historian and professor at the Illinois Institute of Technology, says: "We've seen a variety of improved. Reality and virtual reality products were actively promoted but failed to deliver on their promise." .
As augmented and interactive reality technology and virtual reality technology tend to manifest themselves in the gaming industry, a large part of the problem is finding ways for people to use this technology if they want or need to.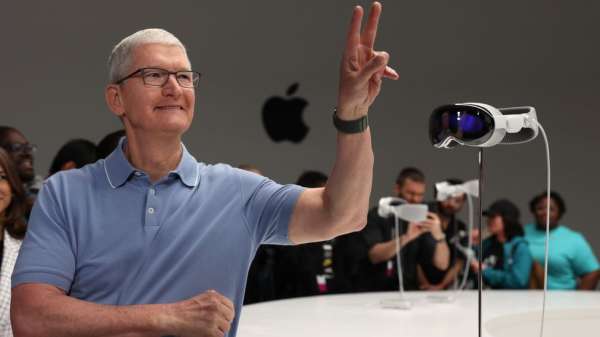 "In the last 20 or 30 years, or since the late 1980s or early 1990s, this vision of virtual reality has been put forward," says Sylvia Pan, professor of virtual reality at the Goldsmiths Institute, University of London.
Some attempts appeared in the market, such as the introduction of the "Virtual Boy" glasses from Nintendo, which were advertised as being able to provide "stereoscopic" 3D graphics while playing games.
However, the product suffered from problems characterized by its high price and inadequate performance, as well as lack of interest from users in promoting the company's second attempt to launch a 3D gaming platform, the "3DS".
"There was a lot of interest in the early 2000s, but that has gradually waned," says Pan.
In 2013, the Oculus Kickstarter campaign and the creation of a virtual reality class company called Oculus VR were launched back in 2013 by Palmer Luckey, a longtime game developer who takes classic video games for a new spin.
In addition to being a fan of video games, Lucky is also passionate about technology, with what he calls his personal collection of the world's largest virtual reality glasses. He built his first pair of glasses at the age of 16, and in August 2012 launched a crowdfunding campaign under the umbrella of "Oculus VR", confident that one of his first models would be of sufficient quality to be released on the market. ".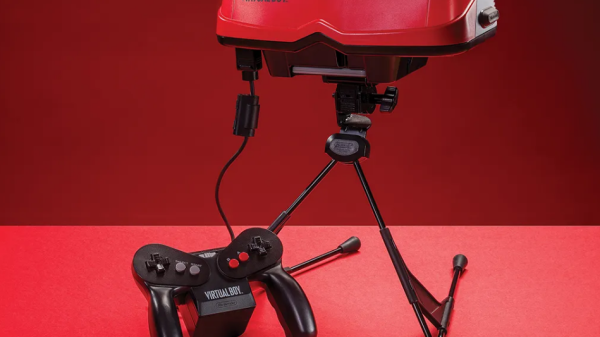 The goal of the Kickstarter campaign was to raise $250,000 (at the time) through cloud funding to produce glasses that would provide an amazing gaming experience, and the campaign eventually raised 10 times that amount.
Oculus was a rare success story in the early days of the relatively recent history of virtual reality glasses, which was acquired by Facebook (now Meta) in March 2014 for $2 billion (at the time). The acquisition of Oculus led to a major advancement in technology, and Meta continues to play a major role in the industry as it creates a new virtual world known as Metawares.
While Metta's shift to virtual reality seems to have helped the technology become more widespread, backing a major tech company doesn't necessarily mean success.
Ten years ago, Google launched its Google Glass product.
Users see the world with a graphic overlay of digital information that appears on top of what they actually see, but the product has failed to achieve market success. The glasses were considered clunky and difficult to use, and many users objected to the built-in camera that allowed them to record the world around them. Perhaps worse, those who were too eager to wear these glasses were called "interlopers."
"I tried Google Glass a long time ago in 2013 and found the basic experience funny, even by 2013 standards," says Ernie Smith, a tech journalist and moderator of the Tediom newsletter, which tracks weird attempts and failed techniques.
He adds, "If Google released a version with modern technology today, it would be greeted with great enthusiasm."
Two years after launching Google Glass, another company called Magic Leap announced its own product.
Magic Leap has huge backing and has raised more venture capital than any other company in the market over the last decade, taking three years to produce augmented reality glasses.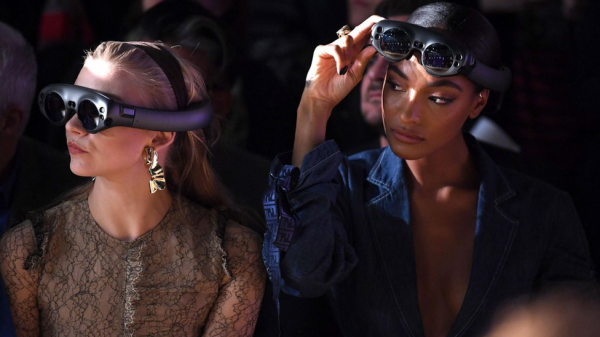 In August 2018, the company's goal was to sell 100,000 glasses in its first year, but six months after the launch, reports indicated that the company had sold only 6,000 units.
Part of the problem was the cost of the product, at $2,300. However, since the field of view was very limited, the glasses also suffered from lack of image quality. However, it is still considered the best mirror compared to other glasses available at the time, such as Microsoft's HoloLens.
The main issue is that consumers are trying to find uses for these devices to justify their purchase.
In contrast, other simpler augmented reality methods, such as the game "Pokemon Go" for smartphones launched in 2016, have been hugely successful, and the idea of ​​augmented reality has become organic with very little diffusion. Cute cartoon characters appear on the phone screen while viewing the real world through the device's built-in camera.
Cities quickly filled with smartphone-wielding enthusiasts, and sometimes even on-duty police officers, chasing virtual characters, sparking fears of an increase in fatal accidents on busy roads, though enthusiasm for the game quickly faded.
"Many AR technologies struggle to connect with ordinary people or communicate for a fleeting moment like innovation or sports," says Hicks. "As for the price of Apple's product, that's unlikely to change."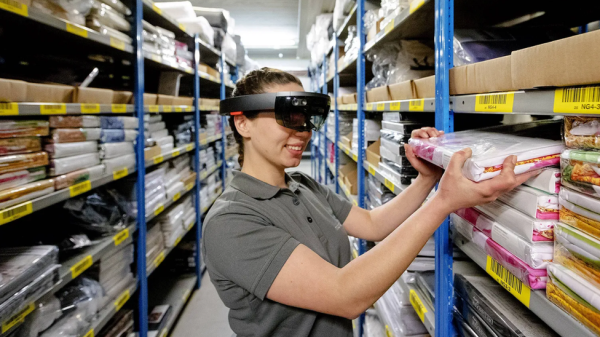 However, Sylvia Pan believes that two key advances in the underlying technology for such glasses mean Apple has a better chance of success now than ever before.
He says the world has advanced to the point where tracking technology that detects the wearer of glasses and integrates a graphics interface in the appropriate environment can do this in real time.
Graphics display technology is also accelerated, which means it's faster to perform operations, and Apple says the "R1" computer chip in the glasses can broadcast new images in under 12 milliseconds, eight times faster than the blink of an eye.
However, there is still a gap between reality and hype – or hope – about how these devices will change our lives.
"I think a large part of that is because these ideas are often promoted as exciting new experiences, with examples of really recent use cases," says Smith.
Smith believes Apple has been smart about introducing Vision Pro by showing device use cases that reflect how people interact with computers rather than illusory ideas.
Apple's website shows users surfing the web and watching video without screens.
At nearly five times the price of the first iPhone in 2007, adjusted for inflation, Apple is still struggling to get more users to try its product.
Some tech experts suggest that Apple should target the first version of its Vision Pro at special users, architects who can envision what a building will look like in the space they work in and guide future generations. Advances in technology have brought the price down, more for ordinary users.
The aim of introducing a product to a niche audience is to follow the path taken by Apple's rival Microsoft in 2016 when it unveiled its "HoloLens" mixed reality glasses, and one expert told the BBC that Apple hopes to record sales of up to 150,000. Vision Pro glasses are on sale for the first year.
Although 300,000 HoloLens glasses have been sold since its launch, the company has been able to make up for it by promoting the desired benefits of using its product, including using the technology to help surgeons perform complex brain surgeries, according to experts. In bowel cancer surgeries, the application of the technology was also monitored in engineering institutions.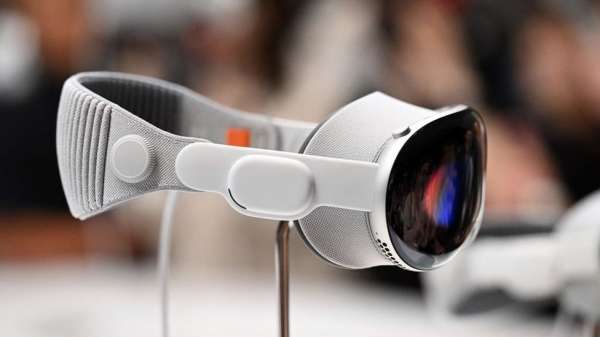 Microsoft recently announced a $21.9 billion contract to supply 120,000 glasses to the US military.
However, there are some concerns that studies have raised, such that augmented reality glasses may make it more difficult to complete complex tasks without any high-tech assistance.
Even if Apple doesn't eventually appear on the global operations stage, there is an active path to using augmented and virtual reality to train people to perform tasks before performing them in the real world.
"Now there are many applications that use virtual reality for training purposes," says Pan. Is that enough to maintain one of Apple's functions? The answer is still uncertain.
Apple faces stiff competition from the "Magic Leap" which launched the second version of its glasses last year and Microsoft's "HoloLens 2". Despite this, Google announced last March that it was suspending development of its latest smart glasses, and there is no sign of reviving the idea of ​​the project.
"If (the product) inspires others to copy and release new applications, it will be interesting to see in a year or so," Hicks says. With most people." ".
"Professional coffee fan. Total beer nerd. Hardcore reader. Alcohol fanatic. Evil twitter buff. Friendly tv scholar."
iPhone 15 Pro Max price in Kuwait, Al-Ghanim 2023. Can I get it in installments?
iPhone 15 Pro Price maximum In Al-Ghanim, in Kuwait, many asked about him; This is due to their desire to buy the latest version of Apple phones while making sure to buy from a more trusted source. Mention the iPhone in Xcite Alghanim and whether it can be obtained in installments or not.
iPhone 15 Pro Price

maximum

In Kuwait, Alkhanim
read more:Saudi interior executes retaliatory verdict for killing of Saudi citizen Details of case and names hereHow to renew residency of domestic workers in Kuwait?! Renewal of residency of employees in 2024 with fees and conditions. How do I report an outage? Electric Emergency Number Kuwait Saudi Arabia offers e-Visa to nationals of 63 countries (list of countries) How long does it take to open an account in National Bank?
X-cite Alghanim is one of the most important stores specializing in selling electronic products in the State of Kuwait. It offers an array of latest releases from the most prominent international brands, including iPhone phones, and here we specifically mention the iPhone 15 Pro Max prices as follows:
| | | |
| --- | --- | --- |
| Storage capacity | Color | Prices are in Kuwaiti Dinars after discount |
| 512 GB | Blue | 449.900 |
| 256 GB | Blue | 399.900 |
| 1 TB | Silver gray | 587,900 (No discount) |
| 512 GB | Silver gray | 514,900 (No discount) |
| 256 GB | Black | 439.900 |
| 512 GB | Black | 484.900 |
| 256 GB | Friday | 442,900 (No discount) |
Are installments available at Xcite Alghanim Kuwait?
In the previous paragraph, we showed the price of the iPhone 15 Pro Max phone on Xcite Alghanim, as we explained, there are some categories with big discounts, but in addition to these discounts, the store offers the possibility of installments. Al-Isra Finance starting from 5 Kuwaiti dinars per month through easy installments or plan.
The repayment period is up to 60 months, and knowing that there is a grace period for the first payment of more than 6 months, the customer can pay the installments through the branches or through the website.
Installment conditions at Xcite Alghanim Kuwait
In order to ensure that Xcite Alghanim Kuwait customers can purchase various electronic devices, including the iPhone 15 Pro Max, it is worth noting that certain conditions and documents must be met in order to accept the installment request. as follows:
For Kuwaiti customers, purchases can be made in installments through Social Rewards.

Kuwaiti customers must present a valid civil ID and proof of salary identification.

Non-Kuwaiti customers are required to present residence ID card, copy of passport and salary identification certificate and their authorizations are valid.
Contact Xcite Alkanim Kuwait
It is worth knowing that if a customer has any queries regarding the purchase or installment method at Xcite Alghanim stores in Kuwait, he can submit his query to the customer service team through the following methods:
It may be said here that this article has already reached its conclusion; This is after we provide the most important information that is of interest to everyone in Kuwait who wants to buy iPhone 15 Pro Max from Xcite Alghanim.
Read more
"Professional coffee fan. Total beer nerd. Hardcore reader. Alcohol fanatic. Evil twitter buff. Friendly tv scholar."
Home Colors New Huawei Phone Prices… "Compete with Mid-Range Phones"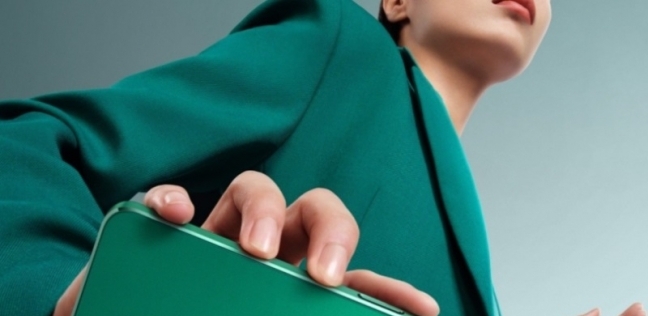 "Professional coffee fan. Total beer nerd. Hardcore reader. Alcohol fanatic. Evil twitter buff. Friendly tv scholar."
How to turn off iPhone when stuck? My phone is on hold and I don't want it to shut down.. what is the solution?!
How to turn off iPhone when stuck? My phone is on hold and I don't want it to shut down.. what is the solution?! One of the technical problems with smartphones and other devices is turning it off, turning it back on, and restarting it. This also applies to the iPhone smartphone. If your iPhone is stuck, you can try restarting it. But what to do if the phone does not respond to the restart button, we will show you later.
How to turn off iPhone when stuck?
read more:How to Calculate Social Security Salary in Saudi Arabia.. An overview of the steps and conditions requiredBeautiful and candid images for adults and children Volunteer work in Kuwait 2023, no one will tell you a demon surrounds me in Kuwait. Full story.. Who is Hajjaj Al-Saadi? When will the session link be sent? Najis, the Saudi Ministry of Justice site, shows Farmazon Al-Zahra Pharmacy, an address and a 24-hour delivery number.
iPhone stuck on black screen and circle (loading screen) is a problem problems It usually appears when trying to update the mobile phone or when there is a system error iOSSo, iPhone 8 usersX/11/12/13/14/15 They may face this problem while updating their phones to the latest operating system iOS 17.
Connect your iPhone to the computer using a cable

USB

.

Open a program

Inventor

If you are using Mac platform

macOS Catalina

Or open a later version or program

iTunes

If you are using a device

Mac

With an older operating system

Catalina

or a computer running Windows.

Search for iPhone in the program

Inventor

Or

iTunes

.

The process of restarting the iPhone must be repeated, this time instead of seeing the Apple logo, the recovery mode screen will appear.

You have to wait for the device to update your iPhone and click "Update" and now the system will update

iOS

Reinstall your phone or it.

Note that if the process takes more than 15 minutes, step 4 must be repeated to re-enter recovery mode.

Wait for the process to complete
My phone is on hold and I don't want it to shut down.. what is the solution?!
If you know how to turn off an iPhone while it's on hold, there are a few steps you can take if the iPhone is on hold, which include:
Press the volume up button once.

After

Clicked

On that day

button

Reduce size

the sound

Once

One

.

There should be pressure

with

Continuity

On that day

button

power

up to

He appears

Symbol

Camel

On that day

Your screen

.
Reasons for iPhone Freezing
It should be noted that there are many reasons that can lead to iPhone stuck in all different versions and they are as follows:
Your iPhone should restart.

It could be because the battery is low.

Because the storage space on the device is limited.

There are many applications that are not compatible with the computer.

Your operating system is out of date.
Many iPhone users face many problems, the most important of which is the phone hangs and stops working, which has various causes, and this problem can be easily solved.
Read more
"Professional coffee fan. Total beer nerd. Hardcore reader. Alcohol fanatic. Evil twitter buff. Friendly tv scholar."