Food Poisoning: What Foods to Avoid to Avoid Illness?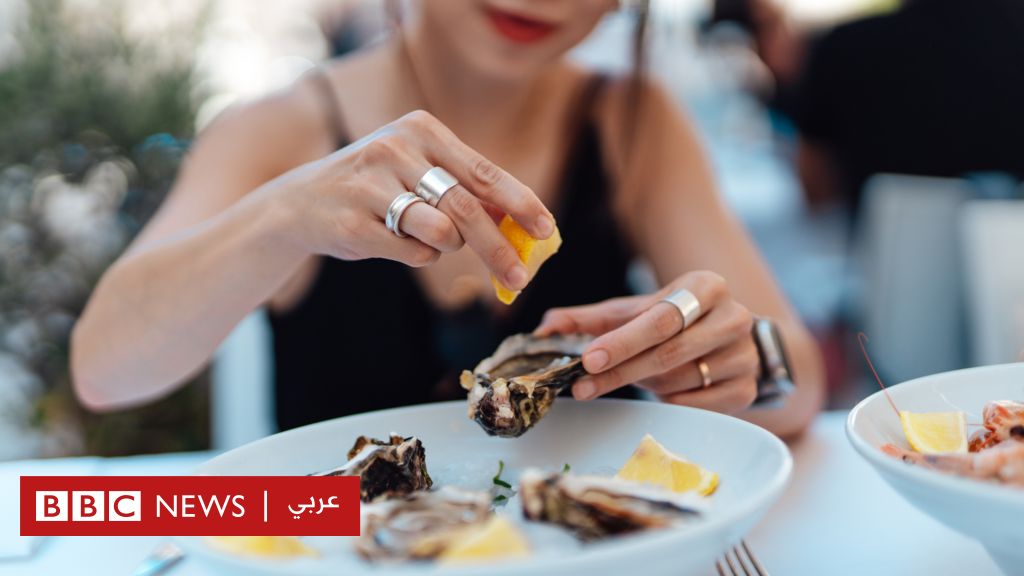 author,

Mark Shea

stock,

BBC World Service
Bill Marler is a food safety attorney who has handled cases involving E. coli, salmonella, listeria and other foodborne illnesses over the past 30 years. Marler is featured in the new Netflix documentary Poisoned: The Dirty Truth About Your Food.
Marler spoke to the BBC about the foods you should stay away from if you want to avoid getting sick.
Life was going well for 17-year-old American girl Stephanie Engberg from St. Louis when she visited a resort in the Dominican Republic with her parents for spring break.
She had an upset stomach before getting on the plane, but she didn't think about it for a second and felt better when she arrived. Her condition worsened during the night and she was admitted to the hospital.
The next morning she didn't recognize her mother, her kidneys stopped working, she developed brain swelling and suffered epileptic seizures.
Her parents arranged for emergency medical evacuation to the United States, where she developed a serious bacterial infection, E. coli (a bacterium commonly found in the large intestines of warm-blooded animals. Most strains of E. coli are harmless, but some can cause serious food poisoning). Her condition deteriorated overnight, she fell into a coma, and a priest was called to perform the last rites.
Stephanie is one of the main contributors to the documentary Poison: The Dirty Truth About Your Food, which explores how unsanitary conditions in our food chain can lead to truly devastating consequences for consumers.
As the priest began to pray, Stephanie opened her eyes and was told that she would survive, but would suffer for the rest of her life from her E. coli infection.
"I have to take medication every day to increase the blood filtering processes in my kidneys … there is a possibility that I will have to have a kidney transplant … and he will have to do dialysis for the rest of my life," Stephanie says in the documentary.
"I ate a salad, and because of that, I have long-term health effects."
Stephanie is one of the 600 million people the World Health Organization (WHO) estimates become ill each year from eating contaminated food. Fortunately, Stephanie was not one of the 420,000 people who died from eating contaminated food.
Bill Marler suggests that watching what you eat can save your life, so you should avoid it to stay healthy.
Unprocessed milk and canned juices
Marler's long experience as a food safety advocate led him to be reluctant to eat fresh or unpasteurized dairy products or unpasteurized fruit juices.
His reluctance is caused by the same E. coli bacteria that made Stephanie so sick.
"None of the health benefits of unpasteurized milk are worth the risk…People forgot about the diseases of the 19th century," says Bill Marler.
Raw sprouts
Marlers also do not eat raw sprouts such as alfalfa sprouts, lentil sprouts, or bean sprouts.
These raw sprouts have been linked to the world's largest outbreak of foodborne illness. In 2011, an outbreak of a disease linked to fenugreek seeds in Germany caused kidney failure in up to 900 people, and more than 50 deaths.
"Seeds are contaminated when they're grown outdoors, and when you bring them inside and put them in a good water bath to germinate, you've created the perfect environment for bacteria to grow," says Marler.
"I don't know anyone who works in food safety who eats sprouts raw," she adds.
Uncooked meat
With minced meat, any bacteria on the surface of the meat is mixed into it during the grinding process, which is why it's important to cook hamburgers thoroughly.
It takes some bacteria to make you seriously ill.
"About 50 E. coli bacteria are enough to kill you; 100,000 of them take up the space of a needle tip… it's something you can't see, taste or smell… so the safest way is to cook the hamburger thoroughly," says Marler.
He recommends cooking your burgers to 155 degrees Fahrenheit (69 degrees Celsius) to kill pathogens.
When it comes to steak, the risk is generally low because the cooking process kills the bacteria on the surface of the steak.
Washed or pre-cooked fruits and vegetables
"When you eat a hamburger, the most dangerous part of it is not the minced meat, but the onion, lettuce and tomato," says Mansoor Samadpour, a food safety consultant on the Netflix documentary.
In 2006, a large outbreak of E. coli caused by spinach sickened more than 200 people in the United States and up to five people died.
The bacterial contamination was eventually linked to a lettuce farm in California that was parasitized by some animals whose feces contaminated the lettuce with E. coli.
When the lettuce plants were collected and sent to a triple-washing facility, the bacteria spread and were shipped across the country, sickening many people.
"Is the convenience of pre-washed lettuce worth the risk of damage by multiple hands?" Marler says.
Raw eggs and uncooked eggs
The danger of eggs lies in salmonella infection, a common bacteria that causes diarrhea, fever, vomiting and stomach cramps. It can cause serious illness or even death in some cases in the very young and the elderly.
Recent history has seen many egg-related disasters: a salmonella scare in 1988 prompted the UK government to kill more than two million chickens. In 2010, a similar threat led to the recall of 500 million eggs from the market in the United States.
Marler says eggs are safer today than they used to be, but he urges caution and believes salmonella still poses a risk to those who eat raw or undercooked eggs.
"One out of every 10,000 eggs has salmonella. Hens can get salmonella in the uterus, so the bacteria gets into the egg, and there's nothing to do except overcook the eggs."
Raw shellfish and raw shellfish
The danger with raw shellfish and raw shellfish is that they are filter feeders (filter feeding is a method by which some animals move through or use the water moving around them to extract small food and other particles from that water).
This means that if water is contaminated with bacteria or viruses, it can easily enter the food chain. Marler believes the problem is getting worse because of global warming.
"As the ocean warms, there is an increase in shellfish-related forms of pollution: hepatitis, norovirus, etc… I'm from Seattle and the best shellfish in the world come from the Pacific Northwest, but clearly there are continuing problems. "Water quality and temperature. A new risk factor to consider when you order that raw oyster."
Ready-to-eat sandwiches
"Check the expiration date on your sandwich's wrapper," advises Marler. "It's better to eat food that we prepare or that is prepared in front of us."
He points out that the main risk factor is the expiration date, which, if missed, can lead to an outbreak of Listeria monocytogenes — a much more nasty bacterium.
He says it kills many people in the U.S. and around the world, and everyone who gets it ends up in the hospital.
"Listeria monocytogenes grows and multiplies at refrigerator temperatures, so if someone gives you a sandwich and eats it right away, there's less risk of Listeria infection… This gives Listeria a chance to grow and multiply. Enough to make you sick."
"Good sushi" in general.
The popular sushi dish — which has many questioning its safety — doesn't seem to worry Marler, though he admits you should be careful when you buy it.
"I often prefer going to a good sushi restaurant to a steak house," he says, "and the risk of fish poisoning isn't as high."
"I don't buy sushi from a grocery store," he says. "A good sushi restaurant is very safe because the fish is a little bit safer when it comes to bacterial infection … or you could say it's a risk. Still feels comfortable."
"Award-winning beer geek. Extreme coffeeaholic. Introvert. Avid travel specialist. Hipster-friendly communicator."
5 thousand infections…a disease in the Red Sea terrorizing the citizens
In the Red Sea state of Sudan, following the recent outbreak of dengue fever, there is panic among adults and children, especially children, the elderly and pregnant women. Doctors Syndicate in the country revealed the number of victims. So far 3 to 5 thousand people have been affected by this disease.
Sirin Abdel Monim, a member of the Sudan Medical Syndicate, said that the number of dengue fever infections in Port Sudan, the capital of the Red Sea state, and in the state in general, was high, with the majority among children. , the elderly and pregnant women, "The number of infections in the Red Sea State is not less than three thousand to five thousand, and in Sudan there are about a thousand cases, most of them children." The Arab World News Agency said:
A member of the doctors' syndicate added, "About two thousand children have been infected with fever in Port Sudan city, and at least 600 of them have been confirmed to be infected with dengue fever." It comes from medical sources and medical assistants. Several states in Sudan have warned of the risk of dengue and cholera outbreaks.
Last August, the United Nations High Commissioner for Refugees issued a statement expressing concern over the poor sanitary conditions in Sudan's refugee camps, border entry points and temporary reception centers in neighboring countries.
Dengue fever has been spreading for more than 5 months in the fighting between the Sudanese army and rapid support forces on the fifteenth of April. Problems hindering the provision of services to patients until the outbreak of war.
"Award-winning beer geek. Extreme coffeeaholic. Introvert. Avid travel specialist. Hipster-friendly communicator."
What does science say about "Carrot Claws".. "Tik Tok Challenge"?
A beauty trend called "carrot tanning" is gaining popularity on the TikTok app. It claims that eating three carrots a day will give you a "natural tan". What is the truth in this? Is it healthy?
Why does carrot affect skin tone?
Carotenoids are natural pigments that give fruits and vegetables their red, orange, and yellow colors.Scientific alert".
Contains many carotenoids including lutein, lycopene, alpha carotene and beta carotene.
Beta-carotene is responsible for the orange color of carotene.
Once food containing beta-carotene is digested, special cells in the gut break it down into two molecules of retinol (also known as vitamin A).
Vitamin A is then used in many vital body functions such as vision, reproduction, immunity and growth.
The body regulates the conversion of beta-carotene to vitamin A based on what it needs.
Any excess beta-carotene is stored in the liver and adipose tissue, excreted through the feces, or removed through the sweat glands in the outer layer of the skin.
This can cause an orange "tanning" of the skin, which is medically known as "tanning".Carotenoderma".
Carotinoderma gives your skin a yellow/orange color that is different from the same color it turns from sunlight.
Tanning is concentrated on the palms, soles and smile lines near the nose.
Can carrots change skin color?
Eating large amounts of carrots for several days is unlikely to cause skin discoloration.
But there is evidence that caroteroderma appears when blood levels rise above 250-500 µg/dL.
"revealed"Previous course"Eating three kilograms of carrots a week, which is equivalent to about seven large carrots a day, causes changes in skin color.
Other experts recommend that you eat at least ten carrots a day for at least a few weeks to see color changes, according to the website.Cleveland Clinic".
Is there a risk?
There is some evidence for taking supplementsBeta caroteneIn high doses (20 mg or more per day) it increases the risk of lung cancer in cigarette smokers or smokers.
Hence, it is recommendedCancer CouncilAvoid high-dose beta-carotene supplements (more than 20 mg per day), especially if you smoke.
But it's not about whole foods, so smokers should eat fruits and vegetables that contain beta-carotene.
And you can use food to look good without focusing on eating carrots.
Including lots of colorful vegetables in your diet, especially those rich in carotenoids, can promote a natural glow and smooth improvement in skin tone.
A variety of fresh vegetables provide a variety of nutrients, and some may lack in others.
Hence, it is important to follow a balanced diet that does not depend on one type of vegetable.
"Award-winning beer geek. Extreme coffeeaholic. Introvert. Avid travel specialist. Hipster-friendly communicator."
For women… a device that tracks your fertility through sweat
Back pain is one of the most common medical problems in the world in general, and the most common in the United States. Anyone can suffer from back pain and almost everyone will suffer from back pain at some point in their life.
back pain
Back pain is the most common physical pain of all. Every day, about two percent of people are disabled by back pain, which makes them unable to perform daily tasks. In the United States alone, 80 to 90 percent of people suffer from back pain at some point in their lives.
Back pain can start mild and cause some discomfort, or it can become so bad that it interferes with normal life and can make you unable to go to work.
There are many possible causes of back pain, and it is wise to see a healthcare provider to find the cause and seek treatment instead of guessing and self-diagnosing. It may have common causes such as muscle cramps or an underlying condition such as kidney stones, a herniated disc or inflammation of the lining of the back.In women, the uterus.
Treatment varies depending on the cause and symptoms, and there are many factors involved. However, there are steps you can take to improve your health and reduce your chances of developing chronic or long-term back pain.
According to the National Institute of Arthritis and Musculoskeletal and Skin Diseases of the National Institutes of Health (NIH), back pain is the second most common reason for visits to health care providers (after the common cold).
Types of back pain
According to the Cleveland Clinic, back pain is classified by medical professionals in several ways. Depending on the location of the pain, you may describe back pain as: pain in the left, middle, upper, middle or lower back, or right side. Different types of pain may be identified by the health care provider, such as mild, moderate, or severe pain. The pain may be like a sharp stab or a specific ache.
Back pain can also be classified by how long it lasts. Back pain can last for a day, a few weeks, months, or a lifetime. It can be either an acute attack (in the form of a sudden and short attack, often associated with an injury) or chronic/persistent pain, meaning pain lasting between 3 and 6 months.
Injury risk factors
Who is at risk for back pain? There are several factors that increase the risk of developing back pain, and they may include:
* Fitness level: Back pain is more common in people who are not physically fit. For example, weak back and abdominal muscles may not support the spine properly (core strength). Back pain can be exacerbated by prolonged inactivity (excessive) exercise.
* Weight gain: A diet high in calories and fat, combined with an inactive lifestyle, can lead to obesity, which can put more strain on the back.
*Work-related risk factors: Jobs that involve lifting, pushing, pulling or twisting heavy objects can lead to back injury. A desk job can also play a role, especially if you have poor posture or sit in an uncomfortable chair all day.
* Stress condition: If you suffer from poor sleep, chronic depression or anxiety, back pain can be frequent and severe.
* Genetics: Genetics play a role in some disorders that cause back pain.
* Age: The older you get, the more likely you are to suffer from back pain, especially after the age of 45. A person is at high risk if:
– He doesn't exercise.
– You already have arthritis or a type of cancer.
– He is overweight.
– Lifts heavy objects using the back instead of the legs.
– He suffers from anxiety or depression.
– Smoking or using other tobacco products.
Local and diffuse pain
What causes back pain? Back pain can be localized, such as pain in the spine, muscles, and other tissues in the back, or diffuse, such as pain caused by a problem in an organ that radiates or feels like it is in the back. It contains Examples of both include:
* Localized back pain: The cause may be in the spine, for example:
Herniated disc or herniated nucleus pulposus (disc) – Degenerative spondylolisthesis – Intervertebral disc degeneration – Radiculopathy – Arthritis – Sacroiliac joint dysfunction – Intervertebral disc degeneration – Spinal stenosis – Spondylolisthesis – Muscle stiffness – Muscle stiffness – Muscle spasm / Muscle stiffness.
* Common back pain, for example: aneurysms of blood vessels, abdominal aortic aneurysms – appendicitis – cancer (very rare) – fibromyalgia and myofascial pain syndrome – infections (very rare) – cholecystitis – kidney infections and kidney stones – liver problems – inflammation of the pancreas – pelvis Inflammatory diseases (sexually transmitted diseases) – Perforated stomach ulcers – Urinary tract infections.
* In women, common causes of back pain are: endometriosis – pregnancy – uterine fibroids.
* Among those assigned male at birth (AMAB), presenting with back pain may be due to testicular injury or torsion.
Slip disc
A herniated disc is one of the causes of back pain. What are its causes? And its symptoms? And treatment methods? Can it be avoided or prevented?
Professor Mohamed Melhem Arouz, senior consultant in neurosurgery, spine surgery and minimally invasive surgery and senior consultant in chronic pain management, spoke to "Your Health" and he initially provided a simple overview of the anatomy of the spine. Of the 33 vertebrae: 7 cervical vertebrae. That is, between each vertebra and the other, there is a cartilage called "disc".
The function of this "disc" is to act as a cushion between the vertebrae, protecting the spine by absorbing shocks from it. Cartilage, or the disc, consists of a gelatinous substance surrounded by an outer fibrous belt that prevents the disc from moving or slipping out of place.
Causes of disc pain:
*Unspecified causes; This results in pain where:
– Lack of movement and weakness of trunk muscles.
– Muscle tension as a result of incorrect and excessive continuous loads.
– Long and long hours of sitting without movement (sitting in front of the computer), driving for long periods of time.
– Overweight and obesity.
– Hard physical labor on the one hand.
– Stress and stress such as stress in work and studies.
– Changes in pain perception and genetic predisposition.
– Family and financial problems, constant anxiety and self-doubt.
* Back pain due to identifiable physical causes, for example:
– Acute herniated disc.
– Vertebral fractures for various reasons, including: accidents – osteoporosis – metastases and tumors – infections – spinal canal stenosis (central, peripheral, lateral, central and peripheral).
– Inflammatory diseases of the spine.
– Inflammatory rheumatic diseases (Pekterov's syndrome).
Nucleus pulposus herniation occurs at all ages and peaks between 40 and 50. 70 percent male and 30 percent female. waist; About 90 percent, cervical vertebrae about 10 percent, and thoracic vertebrae about one percent.
Symptoms and diagnosis
* Symptoms of Herniated Disc:
– Pain in back and lower back.
– Pain extending to knee and leg or forearm and hand with tingling, numbness, loss of sensation in leg or arm, or paralysis-like sensation. In advanced cases, there are problems with urination and excretion.
* How is a herniated disc diagnosed?
Professor Muhammad Melhem Aras emphasizes the importance of arriving early and on time for the final diagnosis, which leads to a good outcome and gives the patient a greater chance to avoid further harm, and the diagnosis depends on:
– Medical history of the injured person and his family.
– Medical diagnosis.
– General examinations and blood tests.
– Radiography (computed tomography – magnetic resonance imaging).
– Nerve planning.
After diagnosing the disease, a treatment plan is drawn up, specifying that each patient needs his own treatment plan consistent with his symptoms and clinical and radiological status.
The fourth and fifth steps are usually the last resort when the patient is in critical condition due to paralysis, urinary incontinence, defecation problems, foot drop etc.
Herniated disc treatment
Treatment options for a herniated disc are divided into 5 categories:
* Conservative treatments, including: physical therapy – ultrasound therapy – electrotherapy – heat and cryotherapy – magnetic field therapy – swimming.
* Drug treatments, including: first-class analgesics (ibuprofen, Ticlac) – second-class analgesics with moderate morphine (tilidine, tramadol) – third-class analgesics with high concentrations of morphine.
* Minimal treatments without surgery:
– Injection of nerves and nerve roots directed through the CT system.
– Epidural directed injection (medullary membranes).
– Catheter directed to the affected disc.
– Endoscopic catheter directed to disc.
– Laser guided therapy (rays).
– Plasma guided therapy (PRP).
– Radiofrequency guided therapy (radio-frequency).
– Stem cell targeted therapy (under trial).
* Various micro surgeries.
* Final treatments for postoperative pain (final rate).
rush
When should back pain be admitted to the emergency department?
When it happens:
– Sudden and severe pain.
– Pain with nausea, fever or vomiting and lack of bowel or urinary control.
– The pain is so severe that it interferes with daily activities.
The Cleveland Clinic offers the following advice: Back pain can be very frustrating and interfere with everyday life. But remember that there are many treatment options available to treat back pain and return to normal daily activities.
See your healthcare providers to discuss your options. They are here to help you.
* Community Medical Consultant
"Award-winning beer geek. Extreme coffeeaholic. Introvert. Avid travel specialist. Hipster-friendly communicator."