Microsoft announced the availability of the Game Pass service in a number of Arab countries, and announced support for the service in those countries' local currencies. It can be said that subscribing to Game Pass in our Arab countries has become easier and cheaper than ever. Before.
The price of the service in Egypt is probably the best in other Arab countries. Given the state of the Egyptian economy and the increasing depreciation of the Egyptian pound, the prices offered by Game Pass in Egypt are really incredible. The topic you read is not a trick. You can actually subscribe now for 25 Egyptian pounds, not for one month, but for three months! So today we are here to discuss how to subscribe step by step and easy and say goodbye to plagiarism!
Why Game Pass? The biggest and most popular games in one place with a low subscription!
I came in a while ago and the service offers games from the biggest companies like EA, Ubisoft, many AAA studios covering almost every game genre be it shooters, story games, sports or strategy games, you name it, and Microsoft exclusives from release date, all in one place. And for such a cheap monthly subscription, you can call me crazy! Even after the service is available to western countries and foreign currencies, the price is definitely special, but because of the currency difference, it is not superstitious for us in Arab countries.
Additionally, there is no regional support from Microsoft, the subscription is in a foreign currency and the store is registered in a foreign region, and you often need a VPN to subscribe. Now, the dream has come true, and subscription has become possible in official and local currencies in the Arab world.
This step is enough to eliminate mass piracy, especially in Egypt, so trust me when I say that in addition to constant updates, playing legally and with developer support is a completely different experience from piracy. And live support, you have an improvement in cloud storage, online play with two players, complete protection against viruses and the risk of infection when downloading from a pirate site and many other features unknown to pirate game players.
Beyond the ethical perspective of piracy, whether it's accepted or not, there are real, tangible benefits to fair and direct play, and only those who have tried to join both teams truly understand this meaning.
Now, ​​​​​​​​​​​​​​​​​​​​​​​​​​​​​​​​​​​​​​​​​​​​​​​​​​​​​​​​​​​​​​​​​​​​​​​​​​​​​​​​​​​​​​​​​​​​​​​​​​​​​​​​​​​​​​​​​​​​​​​​​​​​​​​​​​​​​​​​​​​​​​​​​​​​​​​​​​​​​​​​​​​​​​​​​​​​​​​​​​​​​​​​​​​​​​​​​​​​​​​​​​​​​​​​​​​​​​​​​​​​​​​​​​​​​​​​​​​​​​​​​​​​​​​​​​​​​​​​​​​​​​​​​​​​​​​​​​​​​​​​​​​​​​​​​​​​​​​​​​has already been known to you already, but the biggest obstacle in front of us is the prices and the lack of support for our currencies, but now that Game Pass is available, this issue has been forgotten. Full support for Arab players, so there's no arguing between you and now you're getting away with stealth!
Steps: How to subscribe to Game Pass?
Download first Xbox software For a personal computer, sign in with your Microsoft account, but make sure the country for the account is the same as your country. If you are from Egypt, make sure the country is Egypt from the account settings.
Select "Get Game Pass" from the main page of the program.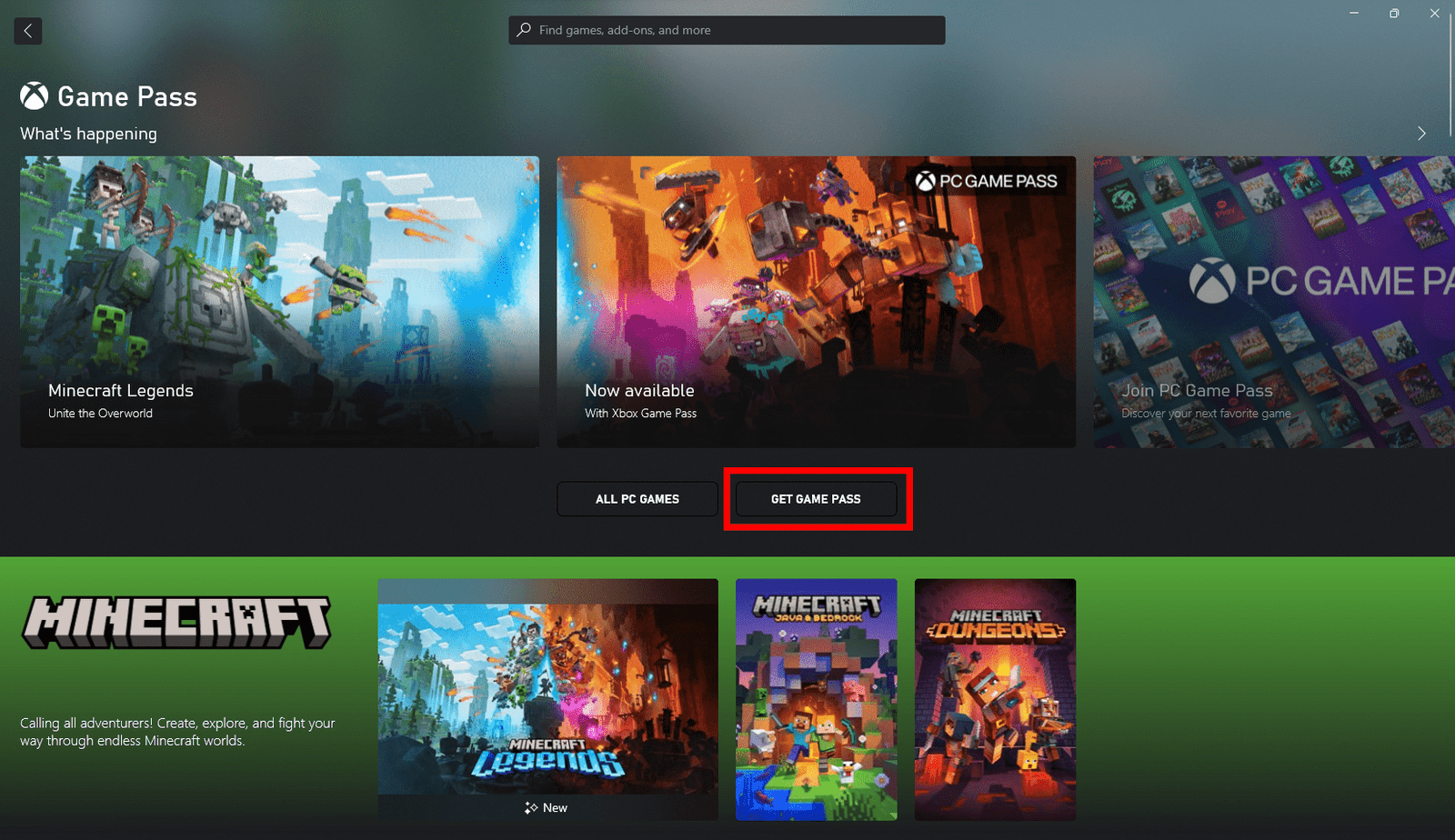 Before proceeding, make sure that the currency displayed in front of you is Egyptian Pound. Continue with the steps to add a payment method.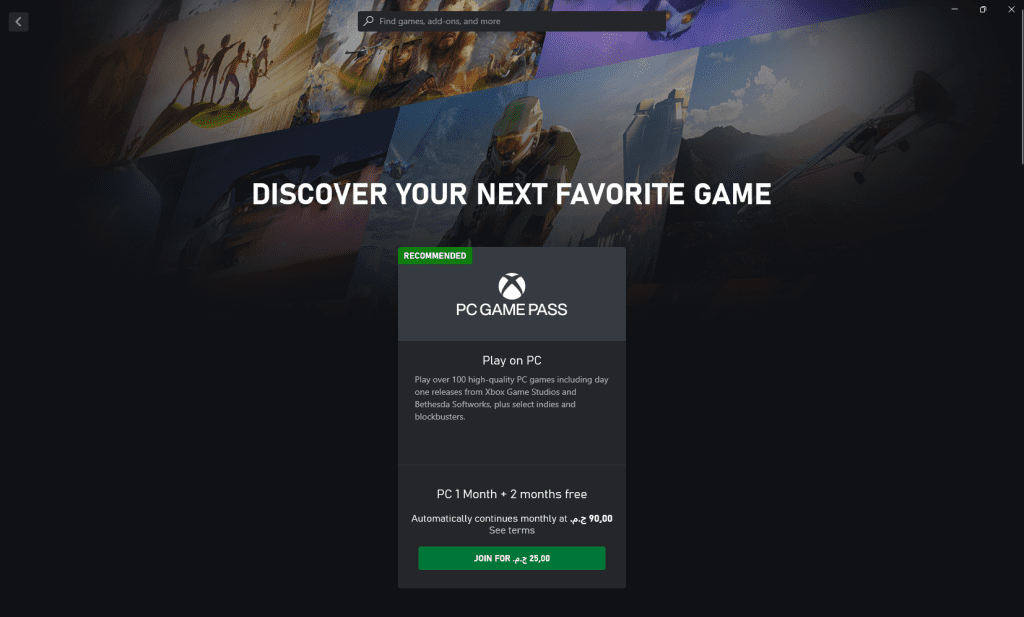 Enter your payment card details and pay directly.
Subscription is just £25 for the first three months, then £90 per month thereafter.
So, you are officially subscribed to the Game Pass service on PC and unless you cancel the subscription, the renewal will happen automatically every month. Now you have a huge library of various and modern games that you can download and start playing right away!
"Professional coffee fan. Total beer nerd. Hardcore reader. Alcohol fanatic. Evil twitter buff. Friendly tv scholar."