It keeps you away from stress.. Learn the basics of calm home decor
Follow-up – Susan Hassan
The house is associated with many meanings, for some it is the "house of life", that is, it collects a lot of money for its acquisition, and the "reservoir of secrets", that is, it protects privacy. Its family, "protection" and "warmth". Regardless of the relationship people have with their homes, the majority seek to integrate spaces that distance them from the stress and anxiety of the day, especially with long working hours.
The designer can "pacify" any type of style adopted in the design
Each element used in a decorative panel conveys a message or messages with multiple meanings. Some messages are calming, while others are provocative or provocative.
From an interior designer's point of view, what decorative elements are relaxed when it comes to a residential project? Do the elements include colors, materials, furniture arrangement, plants and indirect lighting? Is the style chosen for the architectural space responsible for making the house a "cozy oasis"?
This place is imbued with a specific identity and seems to be a key driver of human emotions, as feelings differ when seeing any color.
It depends on the strength and concentration and degree of intensity of the latter ». However, within the framework of counting calm colors, al-Khalid emphasizes the following idea: "The name calm is not applied to a color or to a specific color category, but to any color of high intensity. High degree of saturation," excluding warm colors with high frequencies, red, yellow. and orange. In contrast, she says, browns, whites, grays, light blues, turquoises and greens are common in home designs.
Formation of feelings
According to al-Khalid, after colors, materials play an important role in the choice of decoration. Some materials convey hardness (glass, for example, and marble), while others are synonymous with warmth (furniture, fabrics and curtains, for example). In addition, the materials must be well combined, the latter must participate in the creation of a unified emotional aura. Materials that help spread calm and comfort include warm materials carried by wood floors, wallpapers, curtains, "cladding" or wood veneer for surfaces or veneers.
Regarding the fabrics used in the production of furniture and curtains, the Syrian engineer explains that they are "different in terms of the sewing and processing method of the manufacturing companies. Creating feelings, the identity on which his design is based. , in relation to the needs of the customer.
As for the plant, whether it is there or not depends on the choice of the owner of the place, but the green natural element has the ability to spread more nature's energy and support the peaceful item we talked about.
In the case of lighting, an element that the interior designer emphasizes, it considers it a separate world, rather, it is a fundamental control in showing the space and its details, especially the amount of color of light. , the latter can be hot, cold or medium. In this context, 3000 and 4000 Kelvin (Kelvin is used to measure the color temperature of light sources), which shows the general atmosphere of the place and the shades chosen for it. .
It demands diversification between hidden and direct light sources and precise determination of their locations, as well as precise control by separating them from each other or collecting them during use.
Al-Khalid, on the other hand, does not believe that "after a long day of trouble, relaxation for the occupants of the house is due to a certain style chosen in the interior design", "the designer can (calm) any type of style adopted in the design."
Interior Designer Tips
Here are some tips from an interior designer for a relaxing home decor, a simple elegant approach to avoid:
After the owner(s) decide on the colors he wants, allowing the designer to play his role. According to Al-Khalid, the designer implements the thoughts and feelings conveyed to him by the project owner on paper and then on the floor. .
Avoid choosing furniture that is full of details and overlapping materials. On the other hand, it is right to choose simple and calm decorations with balanced color and character.
Arrange parts of the space, especially walls, ceilings and floors, in terms of color tones that are harmonious and close together.
The design of the ceiling is important to spread a sense of calm, which means avoiding overdoing it in adding detail to these surfaces.
Design journey is a purely emotional state, according to immortal expressions, feelings are not translated or interpreted.
So, while hiring the services of an interior architect to landscape the house, you should focus on feeling rather than reason in the field of work. In addition, there is experience gained through experiments.
"Professional coffee fan. Total beer nerd. Hardcore reader. Alcohol fanatic. Evil twitter buff. Friendly tv scholar."
iPhone 15 Pro Max price in Kuwait, Al-Ghanim 2023. Can I get it in installments?
iPhone 15 Pro Price maximum In Al-Ghanim, in Kuwait, many asked about him; This is due to their desire to buy the latest version of Apple phones while making sure to buy from a more trusted source. Mention the iPhone in Xcite Alghanim and whether it can be obtained in installments or not.
iPhone 15 Pro Price

maximum

In Kuwait, Alkhanim
read more:Saudi interior executes retaliatory verdict for killing of Saudi citizen Details of case and names hereHow to renew residency of domestic workers in Kuwait?! Renewal of residency of employees in 2024 with fees and conditions. How do I report an outage? Electric Emergency Number Kuwait Saudi Arabia offers e-Visa to nationals of 63 countries (list of countries) How long does it take to open an account in National Bank?
X-cite Alghanim is one of the most important stores specializing in selling electronic products in the State of Kuwait. It offers an array of latest releases from the most prominent international brands, including iPhone phones, and here we specifically mention the iPhone 15 Pro Max prices as follows:
| | | |
| --- | --- | --- |
| Storage capacity | Color | Prices are in Kuwaiti Dinars after discount |
| 512 GB | Blue | 449.900 |
| 256 GB | Blue | 399.900 |
| 1 TB | Silver gray | 587,900 (No discount) |
| 512 GB | Silver gray | 514,900 (No discount) |
| 256 GB | Black | 439.900 |
| 512 GB | Black | 484.900 |
| 256 GB | Friday | 442,900 (No discount) |
Are installments available at Xcite Alghanim Kuwait?
In the previous paragraph, we showed the price of the iPhone 15 Pro Max phone on Xcite Alghanim, as we explained, there are some categories with big discounts, but in addition to these discounts, the store offers the possibility of installments. Al-Isra Finance starting from 5 Kuwaiti dinars per month through easy installments or plan.
The repayment period is up to 60 months, and knowing that there is a grace period for the first payment of more than 6 months, the customer can pay the installments through the branches or through the website.
Installment conditions at Xcite Alghanim Kuwait
In order to ensure that Xcite Alghanim Kuwait customers can purchase various electronic devices, including the iPhone 15 Pro Max, it is worth noting that certain conditions and documents must be met in order to accept the installment request. as follows:
For Kuwaiti customers, purchases can be made in installments through Social Rewards.

Kuwaiti customers must present a valid civil ID and proof of salary identification.

Non-Kuwaiti customers are required to present residence ID card, copy of passport and salary identification certificate and their authorizations are valid.
Contact Xcite Alkanim Kuwait
It is worth knowing that if a customer has any queries regarding the purchase or installment method at Xcite Alghanim stores in Kuwait, he can submit his query to the customer service team through the following methods:
It may be said here that this article has already reached its conclusion; This is after we provide the most important information that is of interest to everyone in Kuwait who wants to buy iPhone 15 Pro Max from Xcite Alghanim.
Read more
"Professional coffee fan. Total beer nerd. Hardcore reader. Alcohol fanatic. Evil twitter buff. Friendly tv scholar."
Home Colors New Huawei Phone Prices… "Compete with Mid-Range Phones"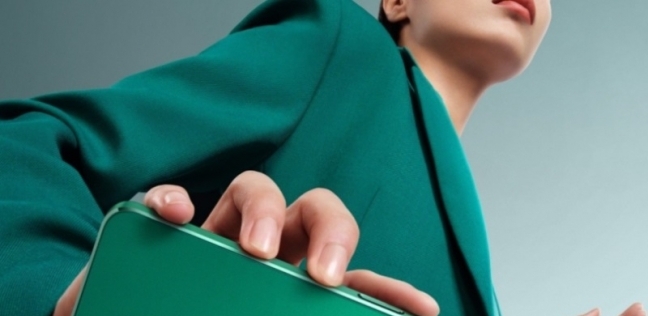 "Professional coffee fan. Total beer nerd. Hardcore reader. Alcohol fanatic. Evil twitter buff. Friendly tv scholar."
How to turn off iPhone when stuck? My phone is on hold and I don't want it to shut down.. what is the solution?!
How to turn off iPhone when stuck? My phone is on hold and I don't want it to shut down.. what is the solution?! One of the technical problems with smartphones and other devices is turning it off, turning it back on, and restarting it. This also applies to the iPhone smartphone. If your iPhone is stuck, you can try restarting it. But what to do if the phone does not respond to the restart button, we will show you later.
How to turn off iPhone when stuck?
read more:How to Calculate Social Security Salary in Saudi Arabia.. An overview of the steps and conditions requiredBeautiful and candid images for adults and children Volunteer work in Kuwait 2023, no one will tell you a demon surrounds me in Kuwait. Full story.. Who is Hajjaj Al-Saadi? When will the session link be sent? Najis, the Saudi Ministry of Justice site, shows Farmazon Al-Zahra Pharmacy, an address and a 24-hour delivery number.
iPhone stuck on black screen and circle (loading screen) is a problem problems It usually appears when trying to update the mobile phone or when there is a system error iOSSo, iPhone 8 usersX/11/12/13/14/15 They may face this problem while updating their phones to the latest operating system iOS 17.
Connect your iPhone to the computer using a cable

USB

.

Open a program

Inventor

If you are using Mac platform

macOS Catalina

Or open a later version or program

iTunes

If you are using a device

Mac

With an older operating system

Catalina

or a computer running Windows.

Search for iPhone in the program

Inventor

Or

iTunes

.

The process of restarting the iPhone must be repeated, this time instead of seeing the Apple logo, the recovery mode screen will appear.

You have to wait for the device to update your iPhone and click "Update" and now the system will update

iOS

Reinstall your phone or it.

Note that if the process takes more than 15 minutes, step 4 must be repeated to re-enter recovery mode.

Wait for the process to complete
My phone is on hold and I don't want it to shut down.. what is the solution?!
If you know how to turn off an iPhone while it's on hold, there are a few steps you can take if the iPhone is on hold, which include:
Press the volume up button once.

After

Clicked

On that day

button

Reduce size

the sound

Once

One

.

There should be pressure

with

Continuity

On that day

button

power

up to

He appears

Symbol

Camel

On that day

Your screen

.
Reasons for iPhone Freezing
It should be noted that there are many reasons that can lead to iPhone stuck in all different versions and they are as follows:
Your iPhone should restart.

It could be because the battery is low.

Because the storage space on the device is limited.

There are many applications that are not compatible with the computer.

Your operating system is out of date.
Many iPhone users face many problems, the most important of which is the phone hangs and stops working, which has various causes, and this problem can be easily solved.
Read more
"Professional coffee fan. Total beer nerd. Hardcore reader. Alcohol fanatic. Evil twitter buff. Friendly tv scholar."