Lenovo introduces its ThinkCentre M90a Pro business computer
revealed Lenovo announced the ThinkCentre M90a Pro Gen 4, which sets a new standard for business desktop computers. The company has designed this Windows 11 operating system to meet the needs of modern workplaces and content creators. Equipped with QHD resolution and smart features that enhance connectivity and privacy and are easy to use.
The ThinkCentre M90a Pro Gen 4 device delivers performance when needed, as the company provided advanced components including Intel vPro Enterprise with 13th generation Intel Core i9 processors, NVIDIA GeForce RTX 4050 graphics processing unit and 64 GB DDR5 random access memory.
The device has two M.2 slots for an SSD drive and an optional 2.5-inch hard drive, and is equipped with a Power Optimizer that uses machine learning to categorize tasks and maximize performance.
The ThinkCentre M90a Pro Gen 4 enables lightning-fast file sharing with Thunderbolt 4, which can reach speeds of up to 40Gbps and is capable of transferring videos and large files.
The system supports an additional 8K screen or two 4K screens, and can be equipped with external graphics processing units and storage drives, and it can also act as a screen when connected to other devices. The ThinkCentre M90a Pro Gen 4 has a 27-inch screen with QHD resolution and a brightness rate of 350 nits.
Topics related to what you are reading now:
The business desktop comes with TÜV Rheinland-certified Eyesafe 2.0 and Flicker Free features, and natural low blue light technology is built-in to reduce eye strain and fatigue.
Lenovo also provided the ThinkCentre M90a Pro Gen 4 with a Thunderbolt 4 port, a USB Type-C port, five USB Type-A ports, a DisplayPort port, an HDMI port, an RJ45 Ethernet port, and an optional Thunderbolt 3 port that lets users. Share the screen as Thunderbolt display when connected via USB-C cable.
With this feature, users can share a second M.2 SSD drive with their laptop or PC at high speed data transfer rates.
The new system gains security and privacy using artificial intelligence and next-generation human presence detection with a radar sensor and RGB-IR camera. The all-in-one device allows for touchless entry and exit, which automatically dims the screen. A person behind the user.
The ThinkCentre M90a Pro Gen 4 includes a unique TPM 2.0 security chip for secure encryption, comes with ThinkShield to protect data and assets, and can block USB storage devices with Smart USB Protection.
Users get a set of 5-watt stereo speakers, a 5-megapixel webcam, and optional support for Windows Hello and human presence detection.
"Professional coffee fan. Total beer nerd. Hardcore reader. Alcohol fanatic. Evil twitter buff. Friendly tv scholar."
iPhone 15 Pro Max price in Kuwait, Al-Ghanim 2023. Can I get it in installments?
iPhone 15 Pro Price maximum In Al-Ghanim, in Kuwait, many asked about him; This is due to their desire to buy the latest version of Apple phones while making sure to buy from a more trusted source. Mention the iPhone in Xcite Alghanim and whether it can be obtained in installments or not.
iPhone 15 Pro Price

maximum

In Kuwait, Alkhanim
read more:Saudi interior executes retaliatory verdict for killing of Saudi citizen Details of case and names hereHow to renew residency of domestic workers in Kuwait?! Renewal of residency of employees in 2024 with fees and conditions. How do I report an outage? Electric Emergency Number Kuwait Saudi Arabia offers e-Visa to nationals of 63 countries (list of countries) How long does it take to open an account in National Bank?
X-cite Alghanim is one of the most important stores specializing in selling electronic products in the State of Kuwait. It offers an array of latest releases from the most prominent international brands, including iPhone phones, and here we specifically mention the iPhone 15 Pro Max prices as follows:
| | | |
| --- | --- | --- |
| Storage capacity | Color | Prices are in Kuwaiti Dinars after discount |
| 512 GB | Blue | 449.900 |
| 256 GB | Blue | 399.900 |
| 1 TB | Silver gray | 587,900 (No discount) |
| 512 GB | Silver gray | 514,900 (No discount) |
| 256 GB | Black | 439.900 |
| 512 GB | Black | 484.900 |
| 256 GB | Friday | 442,900 (No discount) |
Are installments available at Xcite Alghanim Kuwait?
In the previous paragraph, we showed the price of the iPhone 15 Pro Max phone on Xcite Alghanim, as we explained, there are some categories with big discounts, but in addition to these discounts, the store offers the possibility of installments. Al-Isra Finance starting from 5 Kuwaiti dinars per month through easy installments or plan.
The repayment period is up to 60 months, and knowing that there is a grace period for the first payment of more than 6 months, the customer can pay the installments through the branches or through the website.
Installment conditions at Xcite Alghanim Kuwait
In order to ensure that Xcite Alghanim Kuwait customers can purchase various electronic devices, including the iPhone 15 Pro Max, it is worth noting that certain conditions and documents must be met in order to accept the installment request. as follows:
For Kuwaiti customers, purchases can be made in installments through Social Rewards.

Kuwaiti customers must present a valid civil ID and proof of salary identification.

Non-Kuwaiti customers are required to present residence ID card, copy of passport and salary identification certificate and their authorizations are valid.
Contact Xcite Alkanim Kuwait
It is worth knowing that if a customer has any queries regarding the purchase or installment method at Xcite Alghanim stores in Kuwait, he can submit his query to the customer service team through the following methods:
It may be said here that this article has already reached its conclusion; This is after we provide the most important information that is of interest to everyone in Kuwait who wants to buy iPhone 15 Pro Max from Xcite Alghanim.
Read more
"Professional coffee fan. Total beer nerd. Hardcore reader. Alcohol fanatic. Evil twitter buff. Friendly tv scholar."
Home Colors New Huawei Phone Prices… "Compete with Mid-Range Phones"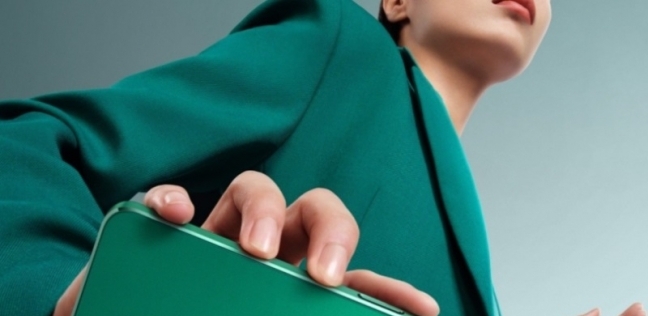 "Professional coffee fan. Total beer nerd. Hardcore reader. Alcohol fanatic. Evil twitter buff. Friendly tv scholar."
How to turn off iPhone when stuck? My phone is on hold and I don't want it to shut down.. what is the solution?!
How to turn off iPhone when stuck? My phone is on hold and I don't want it to shut down.. what is the solution?! One of the technical problems with smartphones and other devices is turning it off, turning it back on, and restarting it. This also applies to the iPhone smartphone. If your iPhone is stuck, you can try restarting it. But what to do if the phone does not respond to the restart button, we will show you later.
How to turn off iPhone when stuck?
read more:How to Calculate Social Security Salary in Saudi Arabia.. An overview of the steps and conditions requiredBeautiful and candid images for adults and children Volunteer work in Kuwait 2023, no one will tell you a demon surrounds me in Kuwait. Full story.. Who is Hajjaj Al-Saadi? When will the session link be sent? Najis, the Saudi Ministry of Justice site, shows Farmazon Al-Zahra Pharmacy, an address and a 24-hour delivery number.
iPhone stuck on black screen and circle (loading screen) is a problem problems It usually appears when trying to update the mobile phone or when there is a system error iOSSo, iPhone 8 usersX/11/12/13/14/15 They may face this problem while updating their phones to the latest operating system iOS 17.
Connect your iPhone to the computer using a cable

USB

.

Open a program

Inventor

If you are using Mac platform

macOS Catalina

Or open a later version or program

iTunes

If you are using a device

Mac

With an older operating system

Catalina

or a computer running Windows.

Search for iPhone in the program

Inventor

Or

iTunes

.

The process of restarting the iPhone must be repeated, this time instead of seeing the Apple logo, the recovery mode screen will appear.

You have to wait for the device to update your iPhone and click "Update" and now the system will update

iOS

Reinstall your phone or it.

Note that if the process takes more than 15 minutes, step 4 must be repeated to re-enter recovery mode.

Wait for the process to complete
My phone is on hold and I don't want it to shut down.. what is the solution?!
If you know how to turn off an iPhone while it's on hold, there are a few steps you can take if the iPhone is on hold, which include:
Press the volume up button once.

After

Clicked

On that day

button

Reduce size

the sound

Once

One

.

There should be pressure

with

Continuity

On that day

button

power

up to

He appears

Symbol

Camel

On that day

Your screen

.
Reasons for iPhone Freezing
It should be noted that there are many reasons that can lead to iPhone stuck in all different versions and they are as follows:
Your iPhone should restart.

It could be because the battery is low.

Because the storage space on the device is limited.

There are many applications that are not compatible with the computer.

Your operating system is out of date.
Many iPhone users face many problems, the most important of which is the phone hangs and stops working, which has various causes, and this problem can be easily solved.
Read more
"Professional coffee fan. Total beer nerd. Hardcore reader. Alcohol fanatic. Evil twitter buff. Friendly tv scholar."