Stay tuned for 3 concerts of bright Arab stars at Marayat AlUla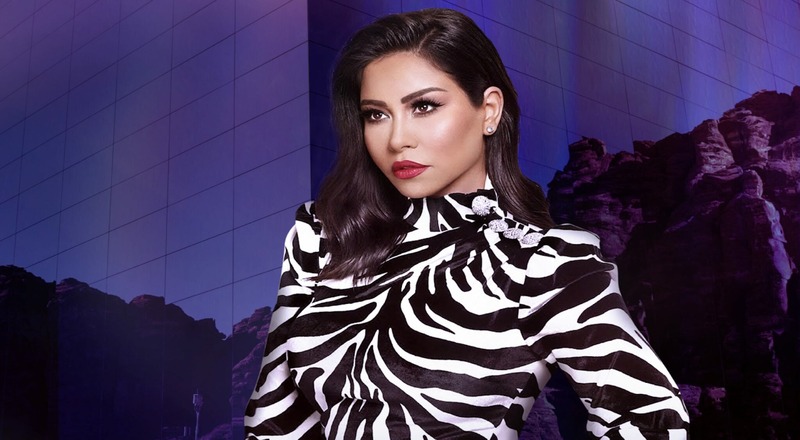 AlUla Season 2023 continues its impressive run with three big concerts…
The lights of the Arabic stars will shine in Alula's mirror!
AlUla Old City is the perfect place for parties and music. Maraya Hall celebrates Al-Ula's important historical role as a meeting point of ancient civilizations throughout the centuries.
The mirrors in the building reflect the ancient heritage of the region and create a contemporary artistic canvas that embodies the cultural diversity of AlUla.
Mariah Hall hosts many renowned arts and entertainment events, making it a global cultural destination. As part of the AlUla Moments 2023 activities, Maraya Hall continues to host many concerts by the most prominent stars of the Arab world.
Here are 3 amazing concerts by the most famous Arab artists coming to the award-winning Marayat AlUla.
October 27, 2023: Concert by Sherin Abdel Wahab
The first concerts hosted by the iconic Mariah Hall Theatre. Don't miss Sherin's concert at AlUla on Friday, October 27, Sherin will perform a special concert as part of AlUla's season of concerts.
The Egyptian artist Sherin participated in the most important Arab festivals with her exceptional presence and became famous for her soulful voice and high feeling in her songs. She has won many awards in her artistic career, filled with the most beautiful songs memorized by art lovers from sea to gulf, and shined with her spontaneous spirit and musical experience during her three seasons on the talent discovery show "The Voice". .
Tickets can be booked from Here.
December 29, 2023: Concert by Majda Al Rumi
Are you a fan of the ancient artist Magda Al Rumi? Lebanese singer Majda Al Rumi will return to the Maraya Hall in AlUla on December 29, 2023, for a concert that combines her most beautiful, authentic Arabic songs with her charming operatic voice.
Al-Rumi began his artistic career in the seventies and achieved great success in the Arab world, where he released 14 albums and won numerous awards. He participated in many charitable and humanitarian activities and was selected as a Goodwill Ambassador by the United Nations. We expect the concert at Al-Rumi's Maraya Hall to be a special cultural event as the Lebanese artist will shine on stage, offering his fans an exceptional artistic experience.
January 12, 2024: Ebadi Al-Zohar concert
Enjoy an unforgettable night at Alula. AlUla is gearing up to welcome Saudi artist and composer Abadi Al-Zohar for an eternal concert at Maraya Hall on January 12. The great artist will present his most beautiful songs, which include more than 50 albums.
Abadi al-Jawhar considers Ooth "his only friend and the closest to his heart" and his authentic melodies and beautiful songs are distinguished by their ability to touch the hearts of listeners. We hope Ebadi Al-Zohar's night at AlUla will be an unforgettable one.
Follow us to keep you informed of the latest developments and details as soon as they are confirmed. @alulamoments
> Subscribe to WhatsApp Newsletter for free to get exclusive updates on everything you're looking for
"Coffee evangelist. Alcohol fanatic. Hardcore creator. Infuriatingly humble zombie ninja. Writer. Introvert. Music fanatic."
Taylor Swift, Selena Gomez and other celebrities at a concert in support of Gaza
Taylor Swift, Selena Gomez and other celebrities at a concert in support of Gaza
American singers Taylor Swift and Selena Gomez and British actress Cara Delevingne attended a charity event to raise money for Gaza, angering the Israeli side, which appeared in its media.
The event was organized by the Rami Youssef Comedy Club in Brooklyn, where funds raised through the comedy show were donated to American Near East Refugee Assistance (ANERA).
The famous trio later arrived with Anya Taylor-Joy and Zoe Kravitz, the Statesman newspaper reported on Sunday.
After arriving in New York, Taylor Swift was spotted having a night out with friends Selena Gomez and Cara Delevingne.
The trio visited the Rami Youssef Comedy Club in Brooklyn, which supports organizations that help Palestine.
Notably, Taylor Swift is the most influential person in 2023 according to Time magazine's list, while Selena Gomez is one of the most popular people in the world with 429 million followers on Instagram.
Pictures of the stars leaving the concert hall sparked controversy on the Internet and angered the Israeli press.
After Youssef's newspaper posted on Instagram that one hundred percent of the proceeds from the club's activities will be donated to Anera, commentators saw this as the star's pledge to Gaza and Palestine.
One commenter wrote: "Selena Gomez went to Rami Youssef's comedy show, then went out to eat with Taylor Swift, Cara Delevingne, Anya Taylor-Joy and Zoe Kravitz at a restaurant in Brooklyn, New York." Another said: "Taylor Swift shows her. Support for Palestine," and some debated "Has Selena Gomez done more for Palestine this year than Taylor Swift has?"
Taylor Swift at a party for a union rejected by Israel
In this case, American-Egyptian comedian Rami Youssef confirmed on his Instagram page that all the money collected from the comedy show will be donated to "ANERA", which angered the aggressive media.
The stars' participation in the event angered Israel, which demonized the Hebrew media and its donor agency. The Israeli press attacked the agency, describing it as biased and criticizing the crimes of the occupation for no other reason than Israel demonizes it.
As for "ANERA" which started its work in 1968, it affirms that it has no political or religious bias.
The foundation mobilizes resources for immediate emergency relief and long-term sustainable development in the areas of health, education and the economy.
"Coffee evangelist. Alcohol fanatic. Hardcore creator. Infuriatingly humble zombie ninja. Writer. Introvert. Music fanatic."
Rania Farid Shawqi prays for her mother's recovery: O God, heal my mother and comfort her in her heartbeat.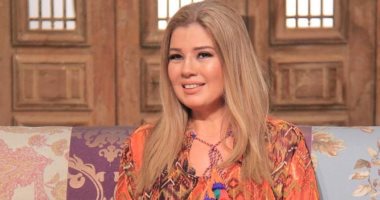 Vidat Khamis
Sunday, December 10, 2023 10:13 AM
The actress revealed Rania Farid Shawki About his mother's illness, days after his sister Nahid announced the death of Farid Shawqi through his account on social networking site "Facebook".
Rania Farid Shawqi posted a picture with a prayer for her mother's recovery: "God, heal my mother and comfort her in heartbeat and health. Ease pain and fatigue and change well-being. Flowing through her body." She commented on the picture: "God, heal every sick person, Lord."
Rania Farid Shawqi condoled her sister Nahid Farid Shawqi a few days ago when she posted a picture with her sister, commenting on it: "Unfortunately, we spend eternity with our loved ones. This is one of the faults of human beings, as we are used to this world and blessings go on forever. My dear sister, Nahid, I apologize to you. "Because I'm used to having you in my life. Maybe my imagination is weaker than I can imagine being separated from you.
She continued: "Perhaps the troubles of the world have taken us away, God has revealed our wisdom, and we have returned to each other's arms, and the love we were raised and our father's love has brought us together forever. I have forgotten that we all grow up and have a lifetime. Perhaps my big, strong, stubborn sister who knows no surrender, Her will was ironclad as she came into the world to meet you. Your strength was there." "I promise you."
He added: "I don't know what I'm writing, but what I feel is bigger than any words. I still don't understand, if someone says, 'May God have mercy on her,' she's in agony lately, Dad's movements, his way of talking, his looks, your jokes." As I have seen in everything, Nahid said to the grandchildren who have not seen their grandfather. Look at your grandfather, it is like seeing him.
"Coffee evangelist. Alcohol fanatic. Hardcore creator. Infuriatingly humble zombie ninja. Writer. Introvert. Music fanatic."
Abbas Al-Nouri celebrates his birthday with a photo of his childhood and a message to his parents: dumb love
They celebrate Syrian star Abbas al-Nouri On her birthday, in her own special and special way, she chose a picture from her childhood and paired it with a message to her late father and mother, with lots of thanks and love and her family.
A message on the topic of dumb love
Syrian star Abbas Al-Nouri celebrated his birthday in a different way when he posted a picture of himself from his childhood days on social networking site "Facebook" through his official account and attached it with a touching message. His late parents and his wife and children loved him for how much they celebrated this day.
And he said Abbas al-Nuri In his letter, which he attached to the photo titled The Mute Love: Every occasion about me, my (small) family… remembered me, celebrated me, with them. Because I'm not used to the way I used to be, I don't remember, feelings overwhelm me at every opportunity, ringing alarm bells for me, he fought so hard to express me, nothing but confusion came out of me because my occasions didn't match what I grew up with. I became a prisoner of their happiness and clung to their happiness because it loves me. , this is what I should feel, on the contrary, some people's need turned into a dream… Every year my age and days change, I grow old… And every year the question arises in me. Growing, piling up, drowning in my mind and memory… I have never known or remembered a day when we had the pleasure of gathering together in my family's home on an occasion that belonged to one of them.
Learn more.. Levantine Days: The first series that opened the door to the Levantine ecosystem series
His parents' birthdays were only known when their obituaries were printed
he added Abbas al-Nuri"I didn't know my father's birthday until the day his obituary was printed. Similarly, my mother (may God have mercy on her) in the past also…doesn't remember anything except plucking a fly and waiting to escape. Without thanking anyone, in our own way, on traditional holidays celebrated by all the community, without me thanking, without believing, without understanding the occasion.. my father bought me all the necessities of childhood. , who was young, educated, and troubled, he is still supporting me with the determination he passed on to me in his love for work. He considered work as a prayer, as if there is no value without work, there is no value. To pray without work.. And my mother filled me with more fear. During my days, I found out that every morning she trusted only me and sent me a code and no one else.

Rest in peace… Happy New Year
Al-Nuri continued in his letter: Their love reached me in the clearest form possible, and in the last days of their lives, my true concern was to thank them for the extreme clarity they showed in loving me, and to worship everyone. (Mute) But that love that lived in its loud voice… To my father and mother in heaven I still grow. Still work.
My little family is still laboring in love and attaining it every morning, and the kiss of my prayers will be your value, so be sure to rest. Happy New Year.
Scores of colleagues, fans and followers of Syrian star Abbas Al-Noori interacted with the photo and touching message to join his family in wishing him long life, health and happiness. Late parenting.
For more info.. Raneem, the daughter of artist Abbas Al-Noori, announces her separation from her husband… and it's just what she asked for.
Arrival at "Jam Al-Sal".
On the other hand, at the artistic level, it is given to the Syrian star Abbas al-Nuri Currently on MBC serial channel "Ease Jam" It again gets high follow-up rates and the series is written by Ali Moin Saleh and directed by Rasha Sharbadji. Al-Noori plays the role of "Sheikh Malek" in the series, where he plays the lead opposite the all-star Amal Arafa. , Mahmoud Nasr, Khaled Al-Kish, Hassan Khalil et al.
This is the second show of the series after its premiere during the Ramadan 2023 drama season on MBC and Shahid platform, during which the work was a huge success.
For more details.. Is there a second part of "Jam Al-Eez" series?
Is he participating in the Arabic series?
As for his upcoming participations, Syrian star Abbas Al-Nouri is likely to join the main role in the Arabic version of the Turkish series "The Forbidden Apples", as preparations are underway for filming with the participation of a group. Syrian and Lebanese stars, while Al-Nuri's participation in the series was not decided once.
It is also not announced Abbas al-Nuri Guppa about his participation in the drama season of Ramadan 2024 until now, when he acted in the third season of the series "Haret Al- while he participated in the previous season of the series "Maraba Al-Ezz" and two works directed by Rasha Sharbadji.
Check out the most beautiful pictures of celebrities "Instagram, ma'am."
To watch celebrity videos, visit: "Tick tock, ma'am."
You can follow the latest news about the stars via Twitter. "Madame Art"
"Coffee evangelist. Alcohol fanatic. Hardcore creator. Infuriatingly humble zombie ninja. Writer. Introvert. Music fanatic."