Will the Apple car be like this?
D + D – Normal size
An engineer has created fake images of what the Apple car will look like when it is finally released.
Artistic Renderings for a fully electric autonomous vehicle was developed by Devanga Pura, a mechanical engineer at Tezpur University in India.
Like something in a science fiction movie, the shows depict a strange white car, with the capsule opening like two saloon doors to reveal a two-seater "joint-like cockpit" with a circular entrance.
Reminiscent of the 2002 Apple Emac, the car is painted in glossy white and features the Apple logo between the front and rear wheel sets.
Bora's pictures posted on his page on "Instagram" are only descriptions of the car coming from Apple, according to "Russia Today".
Not much is known about Apple's Project Titan, although previous reports have suggested that the product could hit the market by 2024.
An Apple car can come in the form of a self-driving software system provided by a traditional car manufacturer such as a body vehicle or iOS cars.
"Apple has a new buzz and with that in mind, I'm self-driving, electrified and completely 'chic' with this miniature self-driving concept car," Bora said.
Its design has been dubbed the "Apple Autonomy" and is one of the design flaws as the spherical capsule is slightly sunk. It has no windows, meaning passengers cannot enjoy the views as it is powered by autonomous technology.
Occupiers must rely on artificial lighting to ensure they do not sit in the dark, which will dissipate unwanted energy.
The much-anticipated Apple car has already been redesigned in other displays – British car rental company Vanarama, which has created images of the sleek gray car with sharp corners and a glowing Apple logo on the radiator grille.
The monkey design is based on the original patents filed by Apple, and includes a customizable touchscreen dashboard and a "robot assistant" such as Siri to monitor driving.
"While there is almost no way to know what the final product will look like, these patents could be a great indication of the direction Apple is taking," said Andy Alderson, CEO of Vanarama.
Recent reports indicate that Apple's work is still ongoing, although the technology company is very secretive about its progress.
In November, it was revealed that Apple had hired former Tesla Autopilot project manager Christopher Moore. According to Bloomberg, Moore was accused of having a disagreement with Tesla CEO Elon Musk.
Moore reports to Stuart Powers, another former Tesla executive who joined Apple last year, citing those familiar with the matter.
Apple CEO Tim Cook confirmed in a short interview with Bloomberg in 2017 that Apple would build a car, although he said his company would focus on autonomous systems rather than the actual vehicle.
Apparently, Apple is considering lithium iron phosphate (LFP) batteries, which are less prone to overheating naturally, and therefore safer than other types of lithium-ion batteries.
It is not clear who will assemble the Apple-branded car, but sources said they expect the company to rely on a production partner.

Follow the economic report through Google News
"Award-winning beer geek. Extreme coffeeaholic. Introvert. Avid travel specialist. Hipster-friendly communicator."
Brent crossed $81 a barrel ahead of the OPEC+ meeting
Brent crossed $81 a barrel ahead of the OPEC+ meeting
Oil prices rose on Tuesday, supported by the possibility of OPEC+ extending or improving supply cuts as Kazakhstan cut its output due to the storm, pushing steady Brent crude prices above $81 a barrel.
Brent crude futures rose $1.70, or 2.1%, to settle at $81.68 a barrel after settlement. US West Texas Intermediate crude futures were also up $1.55, or 2.1%, at $76.41 a barrel.
OPEC+, comprising the Organization of the Petroleum Exporting Countries (OPEC) and allies including Russia, will hold an online ministerial meeting on November 30 to discuss production targets for 2024.
Four OPEC+ sources said on Tuesday that talks on oil policy for 2024 were difficult, indicating the possibility of extending the previous agreement, not increasing production cuts.
Thomas Varga of oil brokerage BVM, referring to the OPEC+ meeting, said, "If there are no downside surprises, the recent decline in prices could be seen as a buying opportunity, especially if further cuts are agreed."
OPEC+ sent oil prices plummeting last week after it postponed its meeting to resolve differences in production targets for African producers.
Oil also received support from a weaker dollar, an expected decline in US crude inventories and a decline in production in Kazakhstan.
The largest oil field in Kazakhstan cut its daily oil production by 56%.
Four analysts polled by Reuters said the latest round of weekly U.S. supply reports would show a decline of about 900,000 barrels in crude inventories.
The dollar fell to its lowest level in three months on Tuesday after Federal Reserve Christopher Waller hinted at the possibility of interest rate cuts in the coming months if inflation eases. A decline in the dollar usually indicates an increase in demand for oil.
(Reuters, Al-Arabi Al-Jadeed)
"Award-winning beer geek. Extreme coffeeaholic. Introvert. Avid travel specialist. Hipster-friendly communicator."
Dubai Taxi increases the number of shares allocated to individuals in the public contribution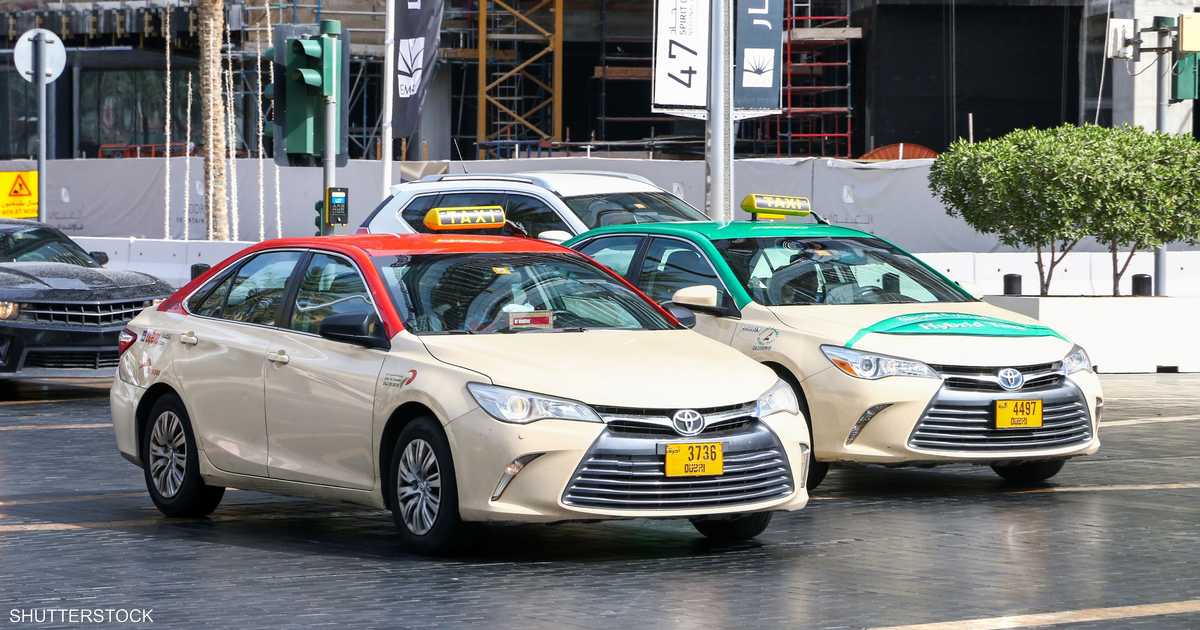 Dubai Taxi Company on Tuesday announced that it will increase the number of shares allocated from its initial public offering to individual investors in the UAE in response to strong demand for their shares, and instead, it will reduce the number of shares allocated to professional investors. 25 percent of the total shares of the company remain unchanged.
Dubai Taxi reported that the number of shares allotted to individual investors in the UAE has been increased from 62.475 million to 74.970 million ordinary shares, following the approval of the Securities and Commodities Authority.
Based on the previously announced price range of between 1.8 and 1.85 dirhams per share, the value of the shares allocated to the individual investor segment will now be approximately 135 to 139 million dirhams, which, compared, would represent 12 percent of the size of the initial offering. to the earlier announced 10 per cent.
The offer size remains unchanged at 624.750 million ordinary shares, representing 24.99 percent of the total issued shares in the company's capital. As a result of the increase in shares allocated to the category of individual investors in the UAE, 549.780 million ordinary shares will be allocated to the category of qualified investors instead of 562.275 million ordinary shares, representing 88 percent of the total offering shares. 90 percent of the previously reported.
As the subscription period for individual investors in the UAE ends on November 28, 2023, the subscription period for qualified investors ends on November 29.
The offering is expected to be completed and listed shares accepted on December 7, 2023, subject to market conditions and receipt of relevant regulatory approvals in the UAE, including approval for listing and trading on the Dubai Financial Market. Report.
"Award-winning beer geek. Extreme coffeeaholic. Introvert. Avid travel specialist. Hipster-friendly communicator."
"Tik Tok" is cutting hundreds of jobs in video games industry – UAE Breaking News
Chinese tech giant ByteDance, which owns the TikTok app, has decided to cut hundreds of jobs at its gaming unit, an informed source told AFP on Monday, reflecting the group's retreat from the highly competitive video game industry.
"News," a Beijing-based video game publisher affiliated with Byte Dance, is currently conducting a round of layoffs that will affect "hundreds of people," the source said.
A Byte Dance spokesperson said in a statement, "We continue to review our business and make changes to focus on areas of long-term strategic growth." "Following a recent review, we have made the difficult decision to restructure our gaming division."
The decision to exit the video games industry comes despite Byte Dance's large investments in Newverse over the past years in an effort to catch up with video games leader Tencent.
A source told AFP that although the sector's size would decrease significantly, the current cuts did not represent a complete shutdown of the sector.
The source indicated that the staff reductions are aimed at helping ByteDance focus on its core business and streamline its organizational structure, with games not yet launched slated to close in December.
Games with active players, including the popular action game, the source said Atlan's CrystalThe company will continue its operations as it seeks to diversify assets.
Launched in 2019 in an attempt to challenge Tencent's dominance, Neoverse failed to achieve the commercial success that Byte Dance had hoped for.
China-based tech giant Tencent dominates the Asian market and is the biggest player in the global video game industry by revenue, investing in game studios around the world.
"Award-winning beer geek. Extreme coffeeaholic. Introvert. Avid travel specialist. Hipster-friendly communicator."