Electric car maker Tesla fell more than 3% in premarket trading despite reporting record sales in the first quarter of the year.
Yesterday, Sunday, April 2, the US company released delivery and production data for the quarter ended March 31, 2023.
The data showed a record quarter of car deliveries, but sales growth remained modest on a quarterly basis even as increased competition and a bleak economic outlook weighed down.
Tesla stock price
The data pushed shares of Tesla down 3.57%, hitting $200.16 at 12:00 PM GMT (03:00 PM Mecca time).
Barclays analyst Dan Levy predicts Tesla shares will come under pressure to lower prices further. Many automakers agreed to cutbacks and continued concerns about a weak economy.
The decline in stocks coincides with increased uncertainty over the outlook for electric vehicle subsidies in the U.S., which could fall on some models starting April 18.
Tesla shares are up more than 68% this year, with the stock more than 50% above its peak in November 2021 on hopes that the company will win a price war that has begun.
Tesla cars
Tesla delivered 422,875 vehicles for the first three months of the year, up 4% from the previous quarter, and 36% more than a year ago, according to data seen by the specialist energy site.
Deliveries of the American company specializing in the production of electric cars exceeded expectations, indicating that it delivered 432,000 cars in the first quarter of 2023.
In January, CEO Elon Musk said Tesla could reach two million cars this year, up 52% ​​from last year.
Deliveries are a rough example of sales achieved by Tesla, but the company does not release delivery data by region or model.
The data indicated that the company delivered around 10.6 thousand cars of its high-priced models Model S and Model X, which is an increase of around 2%.
The American company delivered about 412.1 thousand cars of its low-cost Model 3 sedan and Model Y.
Tesla factory production
The electric car maker's production reached 440,808 vehicles in the first three months of this year. Reuters.
As Chinese manufacturing recovered from the coronavirus lockdown, the automaker ramped up production at new plants in Texas and Berlin.
Tesla tweeted on Sunday that its Texas plant produced 4,000 Model Y cars this week, while the automaker said in late February that its German plant was producing 4,000 vehicles a week.
Production of Model S and X cars reached 19.4 thousand, while 421.3 thousand Model 3 sedans and Model Y cars were produced.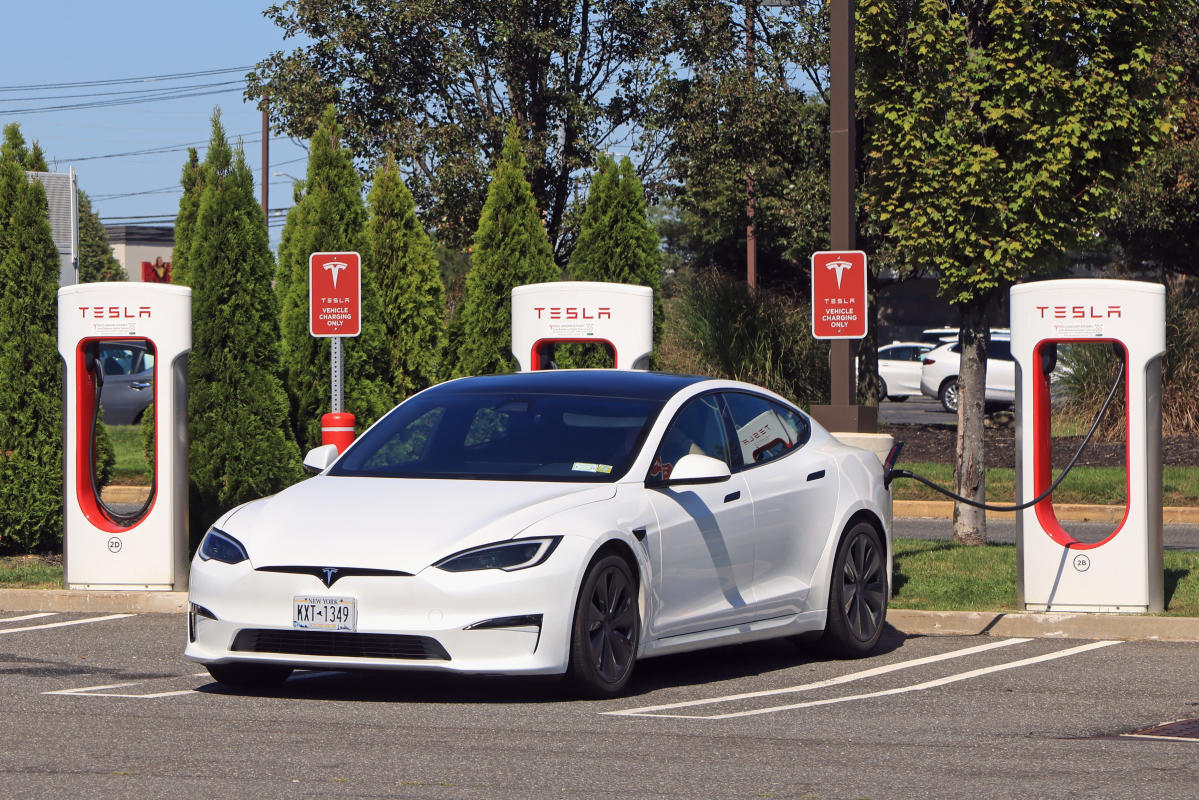 Tesla prices
Investors were heeding Musk's gamble that lower prices would spur sales, though they worried about shrinking profit margins.
In January, Tesla cut prices globally by up to 20%; It missed Wall Street's 2022 delivery estimates, sparking a price war.
The base Y model sold for $65,990 and is now down to $54,990, according to data seen by the specialty power site.
Tesla's Cuts in China Spark Price War; Chinese rivals including BYD have cut prices to protect market share amid weak demand.
Market leader BYD accounted for 41% of new electric vehicle sales in the world's largest auto market in the first two months of the year, compared to Tesla's 8% share.
Musk warned that the prospect of a recession and higher interest rates could cause the electric car maker to cut prices to sustain growth at the expense of profits.
Related topics..
Also read this..
Subscribe to the newsletter to receive the most important energy news.
"Award-winning beer geek. Extreme coffeeaholic. Introvert. Avid travel specialist. Hipster-friendly communicator."