List of five best apps not available on Google Play and Store
You know… Hey! Is it school radio or part of the Sabahu challenge program or what exactly is going on? I know numbers are a complicated language, my friend, but Google Play App Store has more than 5 million applications to tell you an amazing statistic! Can you imagine this huge range of mobile apps that surround us and cover almost all fields and applications!
But are there any limitations in the world of smartphone apps? No one can ignore the fact that we are truly in the age of speed and the era of technological advancements, and what we saw in The Simpsons and Black Mirror series in the past, we are now living in ourselves. Form with our own hands. Despite these numbers, there's still a lot that Play Store can't cover, and here comes the point where it breaks out of the "molds" of the traditional application store and navigates the flood of search engines that have great apps but don't. A chance to get the pride of presence in the Google Play Store.
There are many more good apps that are worth trying and sometimes even perform better than the Play Store apps. These apps are not necessarily a haven for malware (unless you get them from an untrusted source) but they are apps that have features against the rules and regulations set by Google or in other words violate its guidelines.
There are over a hundred more banned apps (or even thousands, who knows), but these are our favorites so far. Use below link to download official apps.
Important: Avoid downloading external application from suspicious website to avoid getting caught with viruses and malicious files.
Before anything…allow your phone to install apps from unknown sources
To install these apps that we are going to list below, you must first run the installation from unknown sources option. To do this, go to Settings and then search for Security. Look for unknown sources in the selected options and toggle the switch next to it. Click "OK" when a pop-up window appears.
Since "organizing work is more important than working", it is important to take care of this step first before proceeding with our rich list, so without going into details, here are the best apps that are not available on the Google Play Store, but are undoubtedly worth a try.
VidMate
Unfortunately, this app and I never got along well, but recently the situation changed dramatically and the developers decided to come out of their deep slumber, resulting in extensive improvements to VidMate, although it is still not perfect.
This application allows you to download all the videos found on the internet. Paste the link into the search box and VidMate will provide a download link. If you are a regular YouTube viewer, copy the link of any video, a download icon will appear at the bottom right of the screen, clicking on it will redirect you to the VidMate app.
The user interface is more modern compared to another popular competitor like TubeMate. You can upload the video as is or download its audio file, and not to forget that there are other useful features like video translation and narration of lyrics through the captions feature. You can hide downloaded videos from download tabs if you want for any reason.
Before you start using the app, find Settings and tap Notifications. Under Notifications, toggle the switch for push notifications. This will prevent apps from sending you content viewing recommendations (which are often inappropriate).
Download the application from Here
Filto
There are dozens of music streaming apps out there right now, but they're more fun if you're going to dig into your wallet to sign up for a premium account. Otherwise, on Spotify, for example, you'll have to live with limited features – goodbye choices, hello shuffle. Additionally, you can't save songs for offline listening either, which isn't a good thing if you frequently travel to places with limited electronic access or if your monthly plan is limited and you don't want to waste it. songs.
Here comes the role of the most amazing Fildo app that does not require internet to work. It is completely free app and free of annoying ads. It allows you to download and keep any song in MP3/MP4 format. Always on your device.
If you are a fan of downloading music, I recommend you Filto. This application allows you to listen and download high quality MP3 files for any artist on earth, try to make your search somewhat specific and Fildo will bring you all available MP3 files for the keyword you searched for.
The developer recently cut the ribbon on the Filto Lite app for Windows 10, Xbox One, and Windows 10 Mobile, and it certainly hasn't forgotten iPhone owners as it's currently working on an iOS version, which could be a major breakthrough. Threatens the throne of Apple Music.
Download the application from Here
OGYouTube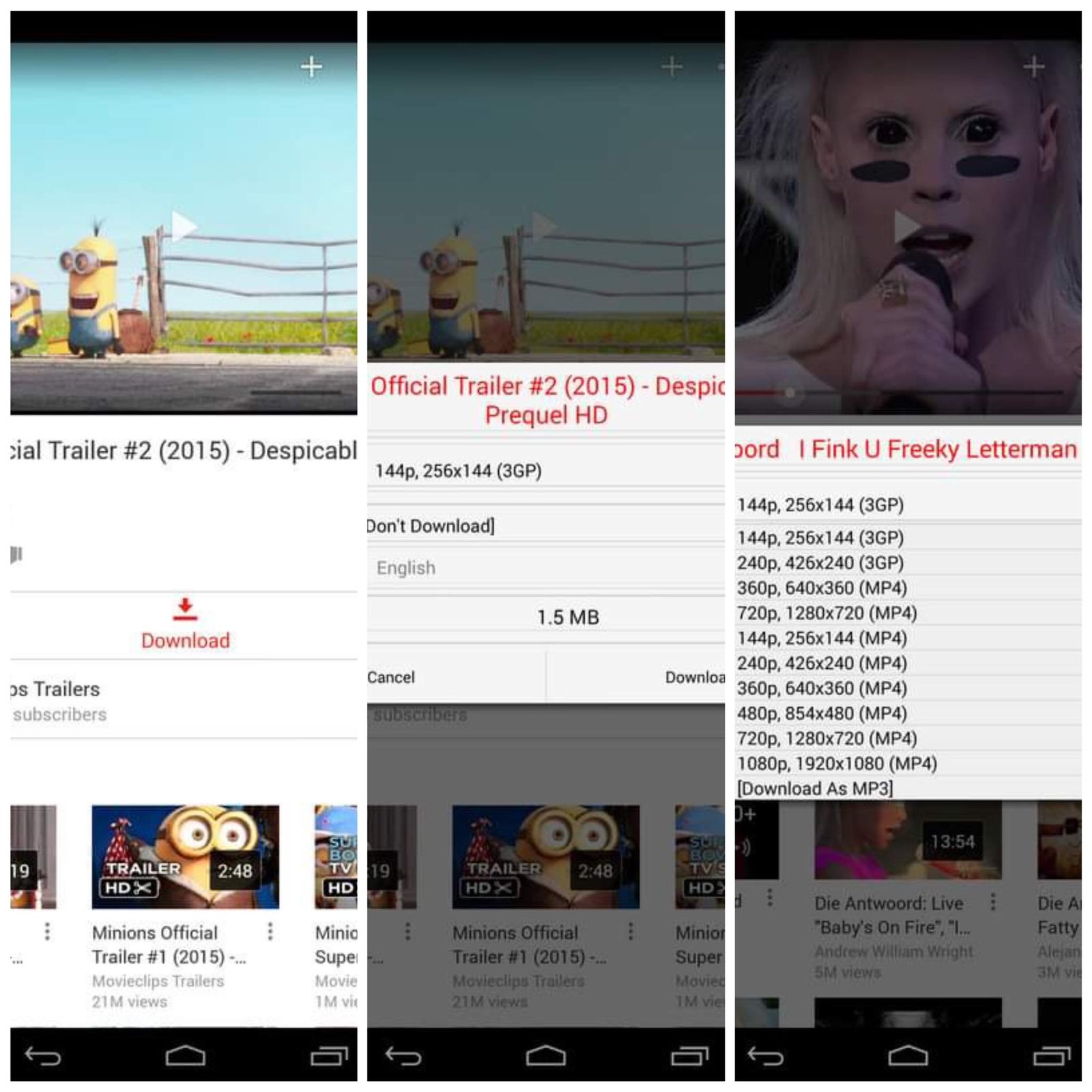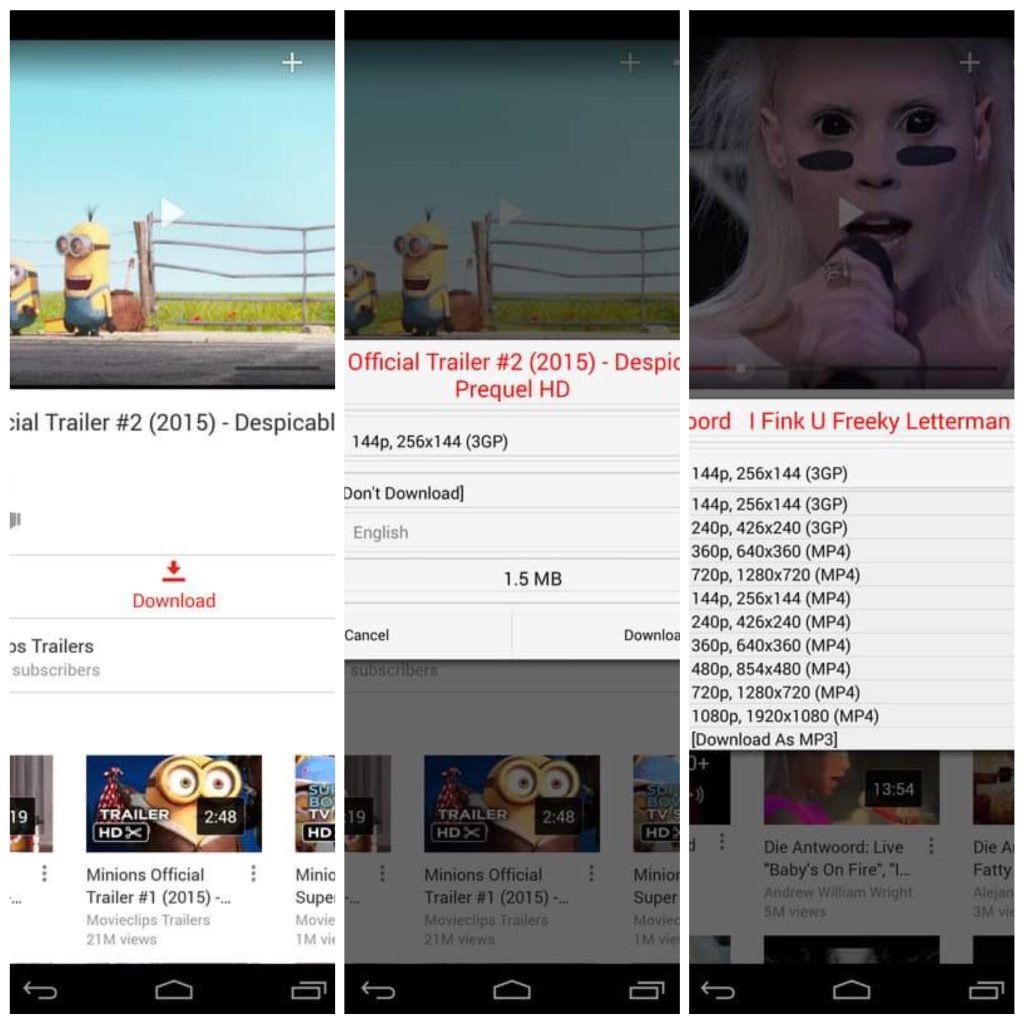 OGYouTube is a modified version of the official YouTube app. What sets this app apart from the official YouTube app is that it has additional features that the original app on Google Play doesn't offer. After all, why would anyone use a third-party app without being guaranteed additional benefits, which is certainly their legitimate right.
OGYouTube lets you sign in to your YouTube account so you can sync all your data. Don't worry, it's safe, I've been using this app for a long time, no problem. It works like the original YouTube app, with the same UI, allowing you to download videos directly from the app.
But does the official YouTube app also allow you to download videos? Even if you are a paid premium subscriber, you cannot download all videos from the official app. The app limits download quality to the highest resolution your screen supports, and clips aren't saved to your device's internal memory. With OGYouTube, you can download videos in the resolution and quality of your choice.
Not only that. The app can generally play videos in the background and is ad-free, and the most significant advantage in my view is that you don't need to "root" your phone to install it.
Download the application from Here
Lucky Patcher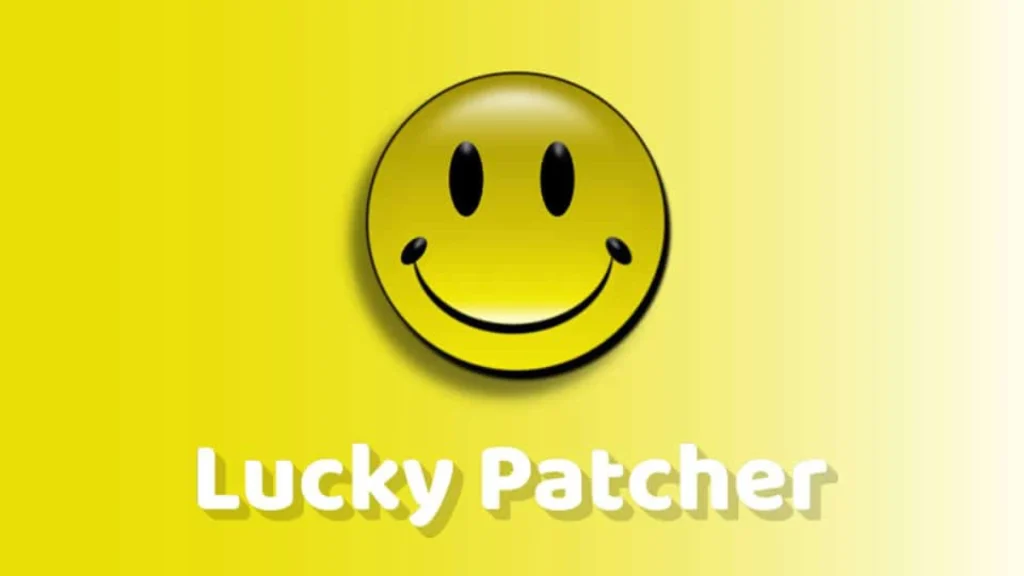 If you're tired of shelling out money for your favorite apps to remove ads or unlock paid features, Lucky Patcher is the perfect solution to the headache of constantly paying apps.
This app lets you change permissions on Android apps, block ads, remove all free service restrictions, and get free in-app purchases from almost any Android app and game. But the basic condition to enjoy all these exciting features is to sacrifice your phone's security and do the root process to use this app, but I think it's definitely worth it, especially for those who are tired of losing money in their wallets due to paid apps. .
Download the application from Here
AdAway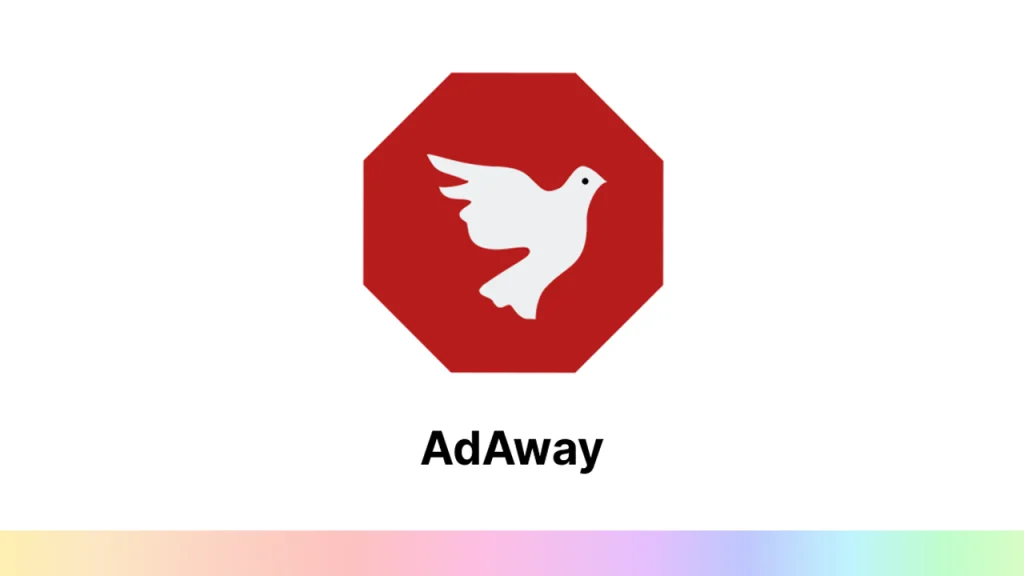 All apps in the Google Play Store have ads by default. Imagine you are playing your favorite game and when you reach climax, an ad pops up randomly in your face. It gets worse if you accidentally click on an ad and you're redirected to the Chrome browser.
From the name itself, AdAway allows you to block ads from all apps in the Google Play Store. It saves you money and time. One of the best features of AdAway is that you can check for updates (like an antivirus app), so when new ad networks come out, it automatically blocks them from serving them, so you stay one step ahead of all developers and apps. And be prepared for anything. Unfortunately, you need a rooted device for this app to work.
Download the application from Here
This is our modest list of apps that are not popular enough because they are not available on Google Play, but you cannot miss trying them or using them. Remember that no matter how big the Google Store application office is, it still doesn't know everything, and the joy of using technology in general lies in information transparency and willingness to try everything without sacrificing security and privacy. Our final word to you is to treat your phone as a test field. Many apps and programs come from various sources and are not compatible with the usual official stores, leaving the users with the best apps that are not exposed to strict conditions.
"Professional coffee fan. Total beer nerd. Hardcore reader. Alcohol fanatic. Evil twitter buff. Friendly tv scholar."
A precise analysis sequence of the universe's 13.7 billion years… from "explosion" to "cold death".
Box News – Latest – Today we talk about the exact analysis sequence of 13.7 billion years of the universe … from "explosion" to "cold death" sparking a lot of interest and controversy on social networking sites. Discuss in detail the precise analytical sequence of 13.7 billion years. From the Age of the Universe … From "Explosion" to "Cold Death" This article is part of a series of articles usually published by Box News.
A special science magazine, Interesting Engineering, presents a complete and concise view of the history of the universe from its beginning to the present era. Visions can vary and be criticized based on the discoveries that occur daily in the field of space science.
The beginning of the explosion
Scientists believed that the universe began at this time, 13.7 billion years ago, and there was a big bang. Various space missions have produced estimates related to the age of the universe, since the Planck mission, especially in the period from 2009 to 2013, according to data from the European Space Agency. The age of the universe was estimated at 13.82 billion years, but a recent estimate from observations by the Atacama Telescope in Chile puts it at 13.77 billion years old.
The second phase of the universe's life is the creation of atoms, scientific theories suggest that subatomic particles including (electrons and neutrons) formed 6 to 10 seconds after the Big Bang, amid scientists' beliefs that the universe began to cool (protons and neutrons).
For 380 million years, nothing disturbing or significant happened, while some elements combined to form helium atoms.
In the third phase, as atoms begin to form, energy is released in the form of light, known as the "cosmic microwave background." This led to the absorption of free electrons to make the universe dark. , and so there is no scattering of light.
Dark times
About 400 million years after the Big Bang, the so-called "Dark Ages" appeared, the "Age of Reionization," a period in which the universe went through a dynamic phase that is believed to have lasted for a billion years. In life, observations showed that reionization could have occurred quickly and suddenly. Scientists knew that during that period, gas first formed stars and galaxies.
The fourth stage is that the first star is called Methuselah or HD 140283, and it is considered the oldest in the universe, because it is located about 190.1 light years from Earth and is in equilibrium, and its age is about 13 billion years, which is close to the age of the universe.
The story of the birth of the first two constellations
During the fifth phase, the first two galaxies were born, and in July 2021, the James Webb Space Telescope (JWST) captured an image of a galaxy called GLASS-z13, which formed about 300 to 400 million years after the Big Bang.
The James Webb Space Telescope found another early galaxy called GLASS-z11, and the research confirmed that, based on the mass of a billion suns, the two galaxies must be about 500 million years old.
milky way
As for the story of the Milky Way, it is believed that the Milky Way Galaxy formed when large clouds of gas and dust gathered under the force of gravity. When a dense, bright disk appears.
Recent research indicates that these theories are more complex and not simple, including multiple collisions and mergers with smaller galaxies, data from the Gaia space observatory revealed some of the oldest stars expected to be found in the galaxy. The halo is, in fact, present in the disk, indicating that the history of stellar motion and galaxy formation is very complex.
According to the results, the Milky Way Galaxy is not static, having evolved over billions of years except by gravitational interactions and mergers with other star systems.
According to some astronomers, the Milky Way Galaxy and the "neighboring" Andromeda Galaxy are scheduled to collide after about 5 billion years.
The result is cold death
Cold Death Comes in the Final Scene According to scientific evidence, the Big Freeze or Heat Death is a clear scenario of the end of the universe as the universe expands indefinitely and eventually reaches absolute zero temperature.
Evaporating black holes, known as "Hawking radiation," stop star formation and burn out existing stars.
In one of the theories on the subject, he confirmed the "Big Crunch", a theory that believes that the universe collapsed into a hot and dense state and caused a big bang, although this theory is interesting, should not be imagined. What happens when humans run out of time?
At the end of our article, if you have any suggestions or comments about the news, don't hesitate to write us. We appreciate your feedback and strive to improve the site to meet your needs and meet your aspirations. Thank you for visiting us, we wish you a pleasant and productive time with us.
"Professional coffee fan. Total beer nerd. Hardcore reader. Alcohol fanatic. Evil twitter buff. Friendly tv scholar."
It is expected to announce Windows 12 in the second half of 2024
This topic was written by Sultan Al-Qahtani – Software giant Microsoft is preparing to launch a new version of the Windows operating system, and recent expectations indicate that Microsoft is preparing to release the Windows 12 update in the second half of 2024. .
Microsoft is working on a new version of the Windows operating system, known by the "Hudson Valley" logo, and leaks from multiple sources have confirmed that the Windows 12 update aims to focus specifically on artificial intelligence technology.
The company has already started previewing the "Hudson Valley" update, which will later be released under the title Windows 12, via "Windows Insider" in preparation for the release of the RTM model in April 2024.
This version mainly focuses on improving the user experience with artificial intelligence technology, with features like "Windows Shell" and assistant with artificial intelligence technology, a digital assistant that works continuously on the back screen.
The digital assistant is expected to support improving search functions and launching applications, and artificial intelligence will also work to improve system management with smoother performance when integrated deep into the operating system through new NPU devices to achieve optimal performance.
Expectations also indicate that new standards will be required for computers to be compatible with new artificial intelligence technology, and the proportion of devices equipped with artificial intelligence technology is expected to rise to 81% by 2027.
Evidence
"Professional coffee fan. Total beer nerd. Hardcore reader. Alcohol fanatic. Evil twitter buff. Friendly tv scholar."
Bieber Brings "iMessage" to Android Devices Due to Apple's Privacy Infringement
Sunday 10 December 2023 / 13:04
Weeks after the failure of the NothingChats and Sunbird apps, the app Paper Mini announced the possibility of using iMessage for Android devices due to concerns about the privacy of users of Messages, an instant messaging service only available on Apple devices.
CNET.com, a website specializing in technology topics, notes that the Pepper Mini application is a successor to the original Pepper application, now named Pepper Cloud.
Like the original Sunbird or Paper applications, the Paper Mini application connects directly to the iMessage network without requiring a permanent connection to Apple Mac Mini devices. Therefore, the Pepper Mini does not require an Apple ID, although having this ID will allow the user to access the iMessage service via the Pepper Mini and Apple devices such as Macs and iPads.
Pepper says it supports several key features of iMessage using methods such as end-to-end message encryption, typing indicators, replying to posts and group chats.
Pepper was developed independently of Apple, and it is impossible to continue to offer all the features that Apple offers to iMessage users on iPhone smartphones and other devices manufactured by the American company.
Meanwhile, the original Pepper app has a waiting list of users who want to access it.
Original Pepper allows you to access the iMessage service using any Mac device while connected to another messaging app, such as WhatsApp.
Pepper Mini can be downloaded from Google's Play Store without waiting, but the developer gets a $2 monthly subscription after a 7-day free trial period.
"Professional coffee fan. Total beer nerd. Hardcore reader. Alcohol fanatic. Evil twitter buff. Friendly tv scholar."