Pat Metheny… in the dream box
Pat Metheny… in the dream box
American electric jazz guitarist Pat Metheny has decades to look back. Twenty Grammy Awards, fifty records, a band named after him, and a life full of creative energy and passion. His guitar sound marked the jazz era in the eighties and nineties. While "fusion" is, for many writers and artists, limited to a term describing a style, Metheny took the name literally (meaning fusion), finding opportunities in it to open new paths and explore the depths of distant musical worlds.
Reflecting back on his latest album, Dream Box, released last month. He took the opportunity to find forgotten audio files containing recordings of his guitar solos, listen to them again, appreciate them, and use them as the starting point for a collection of tracks that bring back the past. We look forward to a future seen by a seasoned artist who has matured in human experience and is the leader of a fulfilling and satisfying life.
The reality is that the future revealed by the dream box doesn't look very happy. The music has a dark poetic tone. Perhaps it is the sage's desperation to find any meaning in life. God, except in a dream, or in flashes of memories of scenes and moments, the heart trembles and the eyelids moisten. Or is it a musical project in a present, troubled time, when the clouds of change are now obscuring the comfort of certainty from humanity?
Although Metheny recorded solo, the material is characterized by melodic and musical richness and greater expressiveness. And it goes back to the guitar. Its six strings and the technique of holding more than one string simultaneously with the five fingers of the hand, then striking them together with the fingernails of the five fingers of the other hand, allows the soloist to assign the role to himself. Both the lead melody player and the accompanying melody player, playing more than one guitar together, can sound simultaneously and deceptively easy. The album's nine tracks are a prime example of this.
On the Waves or Not the Ocean, a contemplative poetic jazz occasionally opens the album. The detailed, pleasing notes of a solo electric guitar echo themselves in the soft, acoustic guitar tone. Stretches of notes over time allow a melodic melodic thread to be woven, even if it's a lyrical expression.
Second cut, from the mountains. Harmony Holder is concerned with the cacophony of reality following the harmony of two tones. A dark, deep melody emerges from it, played at a low level, reflecting introspection and inner reflection, perhaps evoking a past moment or recalling a memory buried deep in the conscience. If a guitar is still heard in the background, the general mood reflects being alone with oneself.
In Ole & Cord, a guitar plays as if two guitars are searching for each other in the darkness of silence. Until they meet, the sound flashes. In Al-Trak, one touches a more joyful tone, or perhaps it is lighter in sadness, explaining mysteries, even for a while. This allows for a broader scope for Metheny's Golden Age improvisation of traditional nineties jazz style grafted with blues.
On Trust Your Angels, the guitar sounds so soft it almost whispers in the ear. The notes heal and coalesce like the instrument lulls a baby to sleep. The updrafts rush in and then dissipate, like waves forming on a watery surface. Metheny resorted to playing the flute using the flageolet technique, that is, when the finger strikes the string, a distant sound is created, thus opening up the pitch range of the flute.
On Never Was Love, the guitar takes a Latin beat that's as soft as a mattress. Leaning on it, the solo section benefits from the dynamism of the percussive beat to make resonant improvisations, tying together the feel of both the solo and the accompanying choruses.
I Fall in Love Too Easy, Metheny continues. In this area, there is a desperate search for a goal or result. The guitar is wrong, whether it's an improvisation or a friend. Until Metheny takes hold of the first lyric, the melody flows with improvisational, chromatic trimmings in a mellow sound, that is, when the notes are close to the corner and close to the adaptation.
In Belgium's PC, the acoustic guitar gives an introductory note, followed by a solo backup. Both are parallel in harmonizing the melody. Sometimes they separate, sometimes they merge. They can be separated by three commas, meaning a harmonic dimension measured by three tones, and times, separated by only two-tones, meaning two tones later.
Before closing, with Carnival Morning. In this piece, the Latin motif strikes again, the delicacy of sticking two notes in the same harmonic series. The melody is presented directly on a preview plate with or without introduction. This makes it appear as if it was played a long time ago. Metheny departs from the lows that most of the album relied on, and from the lofty peaks he builds to any kind of swagger.
Finally, clouds cannot change the sky. Before each cluster of tones, a wider color range foreshadows the next cluster; The melody sounds as if punctuated by the distant thought of each impulse. In a sudden melodic turn, a harmonic process emerges from a sequence of chords that flows like a small stream that doesn't care about the road, driven by a wayward wandering improvisation that can only be stopped by fatigue.
"Coffee evangelist. Alcohol fanatic. Hardcore creator. Infuriatingly humble zombie ninja. Writer. Introvert. Music fanatic."
"Issa" Al-Masri has been shortlisted for the French "Cesar" awards
In Argentina… fear of random and dangerous plastic surgery
Cosmetic surgery is on the rise in Argentina, which is sometimes performed without any supervision, a reality highlighted by the recent death of an Argentine actress suspected of dying from side effects of this type of surgery.
Silvina Luna, who was 43 at the time of her death, appeared on the Argentine version of "Big Brother," and the blonde, blue-eyed woman later launched a career that combined modeling and TV shows.
In 2011, Luna underwent surgery to increase the size of her buttocks, but she suffered from infections, complications, hypercalcemia, and kidney failure that left her hospitalized for weeks for a transplant, but she died at the end of August.
Her family's lawyer, Fernando Borlando, said in early September, following an autopsy on her body: "No one can tolerate this amount of synthetic material in the body," noting that he saw "how many solid materials appeared mixed in." Human tissues were extracted from the body."
Anibal Ludogi, the surgeon who operated on Luna, was sentenced to four years in prison in 2022, but was acquitted. He was banned from practicing his profession for five years after being accused of "malpractice" with four patients. Silvina.
After the death of the actress, other cases treated by Ludogi, who became famous as a "celebrity surgeon" 10 to 15 years ago, began to appear in public and were regularly hosted on television programs.
20 percent increase in 5 years
In August, former dancer Mariano Cabrarola died aged 49 of acute kidney failure and a heart attack. He, in turn, underwent surgery on his buttocks, which was performed by Ludogi, accusing the dancer of "injecting him to death."
Polymethyl methacrylate was found to be responsible for the deaths of two former small screen stars.
Although this expensive material is allowed in plastic surgery, it is recommended only in certain quantities (teeth or artificial joints). It is currently sold in Argentina.
In an interview with Agence France-Presse, the Buenos Aires-based plastic surgeon, who wished to remain anonymous, said he had received previous patients who said Lodoki's organs were "hard as stone, and the needle would break when injected." in it."
Silvina Luna's case, which has sparked widespread sympathy in the country, has exposed some of the weakest aspects of the plastic surgery industry in Argentina, long considered the center of plastic surgery in Latin America along with Brazil and Colombia.
"There has been a 20 percent growth in plastic surgery in recent years," pointed out Edgardo Beskert, president of the Plastic Surgery Society of Argentina.
One of the reasons for this high rate is the peso's exchange rate against the dollar, which foreigners benefit from.
Biskert emphasized that the Covid-19 pandemic and social networks have "changed the equation".
He added: "Many people spent their days in isolation, using the internet and looking at themselves in the mirror for long periods of time."
He continued, "Social networks and phones that incorporate image-altering technology that can create face changes without undergoing surgery have created a huge desire among people to resemble altered images."
Similarity to the "altered image".
Maximiliano Gil Miranda, a surgeon who has been practicing the profession for 22 years, told Agence France-Presse that he has seen many patients show his picture and wish to resemble it. He had to patiently explain to them that this was not possible and that the "ideal" image was subject to change.
He pointed out that after successful rhinoplasty patients are reassured that all is well, but taking a selfie in a certain way distorts the shape of the nose compared to a normal photo. He said: "Things have become difficult to control…"
The expert confirmed that prices in the field have fallen by making plastic surgery "accessible to all social classes". On the other hand, "lower-paid physicians are more interested in learning this more lucrative specialty."
Plastic radiologist Carolina Marilouis told the agency that improved techniques and products are becoming increasingly available, "encouraging many people who are not experts in the field to get into it, maybe train in it."
It specializes in monitoring and evaluating potential complications of previous cosmetic surgery.
She said: "My schedule is busy and with the media covering cases of plastic surgery, people have become more aware of it and are demanding ultrasounds to detect the nature of the product. injected into their bodies.
"Coffee evangelist. Alcohol fanatic. Hardcore creator. Infuriatingly humble zombie ninja. Writer. Introvert. Music fanatic."
Harry Potter star Michael Combs has died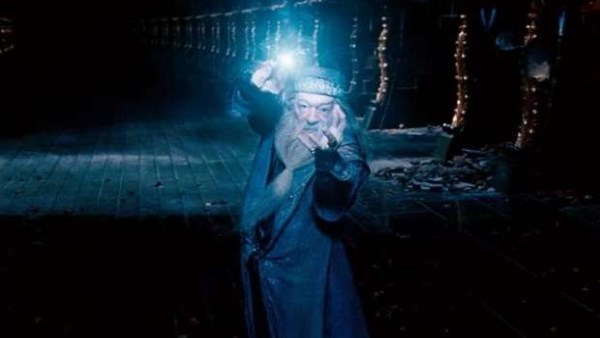 The international Irish artist Michael Camban, the hero of the English film series "Harry Potter" popular worldwide, has topped the trend on the global search engine "Google" due to his death a few days ago. Hour by hour, the number of clicks increased by citizens of the world and Kampan's fans. Search the search engines to confirm the accuracy of his obituary.
Death of Michael Comban
The Guardian newspaper recently reported that the international actor and hero of the movie Harry Potter has died at the age of 80. Gambon suffered from pneumonia, after which his health deteriorated and he passed away this morning. Aged 82, it brought him back. One of his last works was in Alan Bennett's The Habit of Art at the National Theatre, and weeks ago he was replaced by Richard Griffiths.
Irish international artist Michael Combon
Michael Gambon
Michael Gambon, the hero of the Harry Potter films and one of the most famous actors in the world, especially after his participation in the Harry Potter series, was born in Ireland in 1940 and presented the character "Albus Dumbledore". Under the management of Laurence Olivier, the emerging nationalist later moved to cinema.
He won an Olivier Award, and his major film roles include Albus Dumbledore in the Harry Potter series. During his exceptional acting career, he gave roles that began at the New National Theater under the management of Laurence Olivier and later transitioned to cinema.
Harry Potter series
The Harry Potter series is the most popular of all time in the world and has a huge fan following. Among its most famous heroes are Michael Combs, Daniel Radcliffe, Emma Watson, Rupert Grint, Tom Felton, Matthew Lewis and others.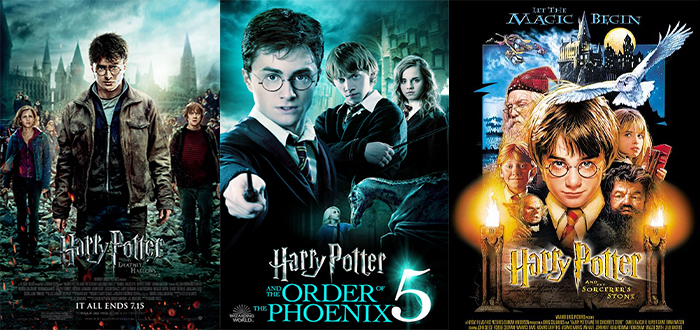 Harry Potter series
The Harry Potter series mourns Michael
Actor James Phelps, who played Fred Weasley in the Harry Potter film series, heard the news and expressed his deep sadness at the death of a living legend in the film industry.
"Coffee evangelist. Alcohol fanatic. Hardcore creator. Infuriatingly humble zombie ninja. Writer. Introvert. Music fanatic."
Iman al-Youssef mixes myth with reality in a novel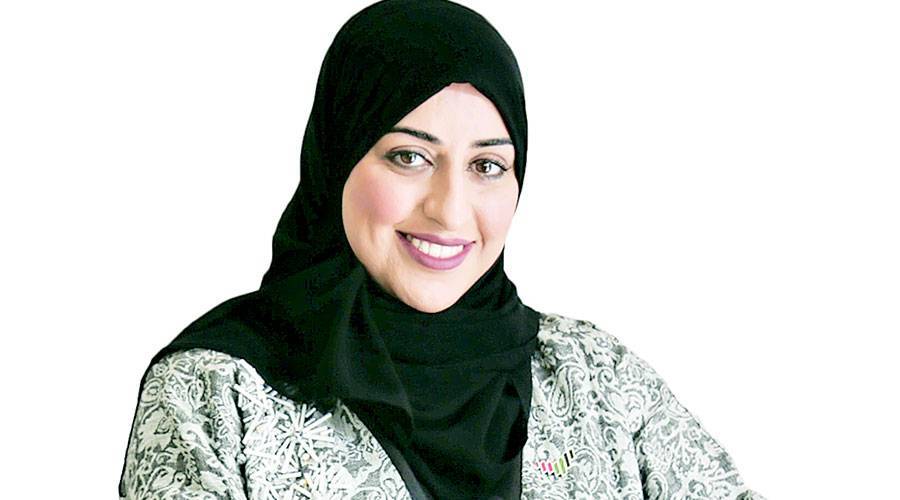 Sharjah – Ashraf Ibrahim
Iman Al-Youssef is a novelist and storyteller with an adventurous spirit, which makes her think about future literature. Her writings are full of questions and experiments, and she has managed to create a special approach for herself. Thinking about the taste and preferences of the readers towards a particular piece of literature and adapting it without fear or concern, this quickens his creative steps in the shadows of the arena. His literary work consists of about 6 works in novels and short stories. : "A Bird in a Fish Tank," "Human Faces," "Eggs of Eyes," "Window," "Guardian of the Sun," and "Resurrection of Others." He has also won awards. Some of his short stories, along with translations of some of his works, have also received theatrical treatment.Beginning with living languages, especially realistic literature, he moved to fantasy in search of new land and others. Faces appear in the stories of characters in a calculated manner, following a different flow of idea in its spirit by explaining it in the context of its expressive figures under the guise of mythology, superstition, superstition. and absurdity and contradictions that fantasy literature tolerates.
In his yet-to-be-published latest novel, "One Year of Solitude," Al-Youssef captures unrepeatable scenes of the fate of one of the heroes of a popular novel that won the Nobel Prize and achieved untold sales. A calculated risk, she unleashes this hero and puts him in the heart of life, so that his heart beats with love. He lives in the most strange details in an unusual fantasy style, she chooses a difficult model in recreating the hero's soul. Changing the course of her life, with a burst of creativity, she draws different rhythms in her fantasy world that reflects her desire to grow and experiment, her aesthetic style reveals contradictions that align with the story. Out-of-the-box ideas to refresh the reader's memory with the heat of events, while at the same time they shade a core plastic sketch.
Having started his literary career in a short story tent, he could save many stories he wrote in different periods and find suitable time to include images, scenes and events with intimate content and publish them. Although he was more involved in writing novels in the past, he continues in his short story in a rhythm that mixes reality with myth to reflect his literary vision, in an intense narrative with the beauty of poetry and the fragrance of imagination. Her passion for short-story creativity has not dried up, so she records her thoughts and writes towards the future, where she spontaneously surrenders to the melodies of captivating storytelling and uses her ideas in the same fashion as she manipulates. … The novel is in antithesis.
Al-Yusuf believes that reading is the ink of the writer and one of the most important cultural projects in his life, so he is busy reading scholarly books and contemporary works of fiction, and tries to invest this interest in exploring the depth of historical writings. Knowing the interests of the nations, delving into the corridors of stories drawn from the source of imagination, until she hires them all… What she reads is a continuation of a thought-provoking literary project.
"Coffee evangelist. Alcohol fanatic. Hardcore creator. Infuriatingly humble zombie ninja. Writer. Introvert. Music fanatic."