"Pharaoh of whales"… Egyptian scientists have discovered a new whale that lived 41 million years ago.
A research team led by Egyptian scientists has managed to trace the race and species of extinct whale ancestors that lived in Egyptian waters 41 million years ago.
The Egyptian team documented their discovery in a research paper published today in the journal "Communication Biology" published by the International Nature Foundation, one of the world's most important scientific journals.
Egyptian paleontologist Professor Hisham Salam, head of the research team, said: "The fossil that led to this major discovery was discovered in 2012 by Dr. Mohamed Sameh, a United Nations heritage management expert and lead author of the paper, The Fayum Depression, and since its discovery, it will prove an important point. was sure, and in 2017 he brought it to the Mansoura University Vertebrate Center, and the center's team began working on it over the years until it ended with its discovery associated with a new whale.
Salam added to the "Al-Hurrah" website, "The fossil was relatively large, weighing more than 30 kilograms, and because it was a block of rock, it had to be scientifically broken to preserve it, and it was taken out. At long last, when it was done, it contained a skull, Jaws and teeth were found, and initially we believed it was an amphibious whale, but to our surprise it was a fully aquatic whale that lived in water."
"Doochets"
As Abdullah Kohar, one of the main authors of the scientific paper, explained, a group of scientists associated with the legendary Egyptian king Tutankhamun named their discovery "Dutchets". The name came about because of the similarity between them. character for new revelation.
Salam notes, "The new whale belongs to the extinct Basilosaurus family of whales, which represent the first stages of a full life in the water after their ancestors moved from land, although this group of whale ancestors developed fish-like characteristics. Such as the modification of the front end of the fins, the length of the spines and the development of a fin." tail, but they had hind legs so visible that they were called legs, and were not used for walking. Because of their small size.
The length of the discovered whale was 2.5 meters, while its weight was approximately 187 kilograms, indicating its small size. According to the lead author of the study, Dr. Mohammad Sameh, "The whale was able to swim efficiently. Like the descendants of dolphins living today, it could dive to various depths."
The discovered whale, which lived 41 million years ago, was in the "dental" stage, but its teething pattern was somewhat different, especially with a smaller skull than is usual for whales, but the team of scientists said that "the whale's first built subjects indicate that it is younger." He also has children once a year.
Salam confirms that the ancient Fayum region in Egypt has been a magnet for whales for millions of years, and that the global warming phenomenon the world witnessed millions of years ago is the reason for this large number of whales in the area. The mouths of rivers provide food for these creatures.
Importance of new invention
The significance of the discovery of the whale "Totsets" is that it represents an unprecedented understanding of the life history, evolution and ancient geography of the first whales. For all the scientists and researchers who have studied life and its life millions of years ago, the entire scientific team is made up of Egyptian scientists and researchers, says Salam. This is the first time that the scientific designer of the discovery is Egyptian, after scientists previously used foreign designers in their discoveries, but this time the scientific designer Ahmed Morsi of the whale. The pattern was designed by "Dodchets".
The new study indicates relatively rapid tooth development in this whale, and given its small size, indicates a relatively fast and developed lifestyle. To create a second embryo, quickly when needed.
Furthermore, the success of this rapid lifestyle can be attributed to the complete adaptation of whales of the Basilosaurus family to life in water, their ability to perform better than their amphibious whale ancestors, and their exceptional ability to adapt to new aquatic habitats after dismemberment. Its land relations, and this change is likely to be all water in the tropics and subtropics, especially Egypt.
Assistant Lecturer of Mansoura University and Ambassador of University of Michigan, USA Dr. Sana Al-Sayed said: "We explained that the small size of this whale could be related to global warming. At that time, which is known to be the maximum temperature of the Lutetian era, or the Dutchet's whale may have inherited these characteristics from its ancient and less evolved ancestors.
And he added, "Whales today migrate to warmer and shallower waters to breed and breed in conditions similar to those experienced in Egypt 41 million years ago, confirming that the Fayum region was one of the most important breeding and breeding areas in ancient times. Whales – and perhaps ancient whales – migrated from different places. – thing." It attracted predatory and large whales such as Basilosaurus, and overall, the new whale (Dotchets ryanensis) contributes to the enrichment of ancient world knowledge. Elucidating the importance of the Egyptian fossils in understanding the ancestors of whales and the evolutionary record of these unique species.
"Award-winning beer geek. Extreme coffeeaholic. Introvert. Avid travel specialist. Hipster-friendly communicator."
For women… a device that tracks your fertility through sweat
Back pain is one of the most common medical problems in the world in general, and the most common in the United States. Anyone can suffer from back pain and almost everyone will suffer from back pain at some point in their life.
back pain
Back pain is the most common physical pain of all. Every day, about two percent of people are disabled by back pain, which makes them unable to perform daily tasks. In the United States alone, 80 to 90 percent of people suffer from back pain at some point in their lives.
Back pain can start mild and cause some discomfort, or it can become so bad that it interferes with normal life and can make you unable to go to work.
There are many possible causes of back pain, and it is wise to see a healthcare provider to find the cause and seek treatment instead of guessing and self-diagnosing. It may have common causes such as muscle cramps or an underlying condition such as kidney stones, a herniated disc or inflammation of the lining of the back.In women, the uterus.
Treatment varies depending on the cause and symptoms, and there are many factors involved. However, there are steps you can take to improve your health and reduce your chances of developing chronic or long-term back pain.
According to the National Institute of Arthritis and Musculoskeletal and Skin Diseases of the National Institutes of Health (NIH), back pain is the second most common reason for visits to health care providers (after the common cold).
Types of back pain
According to the Cleveland Clinic, back pain is classified by medical professionals in several ways. Depending on the location of the pain, you may describe back pain as: pain in the left, middle, upper, middle or lower back, or right side. Different types of pain may be identified by the health care provider, such as mild, moderate, or severe pain. The pain may be like a sharp stab or a specific ache.
Back pain can also be classified by how long it lasts. Back pain can last for a day, a few weeks, months, or a lifetime. It can be either an acute attack (in the form of a sudden and short attack, often associated with an injury) or chronic/persistent pain, meaning pain lasting between 3 and 6 months.
Injury risk factors
Who is at risk for back pain? There are several factors that increase the risk of developing back pain, and they may include:
* Fitness level: Back pain is more common in people who are not physically fit. For example, weak back and abdominal muscles may not support the spine properly (core strength). Back pain can be exacerbated by prolonged inactivity (excessive) exercise.
* Weight gain: A diet high in calories and fat, combined with an inactive lifestyle, can lead to obesity, which can put more strain on the back.
*Work-related risk factors: Jobs that involve lifting, pushing, pulling or twisting heavy objects can lead to back injury. A desk job can also play a role, especially if you have poor posture or sit in an uncomfortable chair all day.
* Stress condition: If you suffer from poor sleep, chronic depression or anxiety, back pain can be frequent and severe.
* Genetics: Genetics play a role in some disorders that cause back pain.
* Age: The older you get, the more likely you are to suffer from back pain, especially after the age of 45. A person is at high risk if:
– He doesn't exercise.
– You already have arthritis or a type of cancer.
– He is overweight.
– Lifts heavy objects using the back instead of the legs.
– He suffers from anxiety or depression.
– Smoking or using other tobacco products.
Local and diffuse pain
What causes back pain? Back pain can be localized, such as pain in the spine, muscles, and other tissues in the back, or diffuse, such as pain caused by a problem in an organ that radiates or feels like it is in the back. It contains Examples of both include:
* Localized back pain: The cause may be in the spine, for example:
Herniated disc or herniated nucleus pulposus (disc) – Degenerative spondylolisthesis – Intervertebral disc degeneration – Radiculopathy – Arthritis – Sacroiliac joint dysfunction – Intervertebral disc degeneration – Spinal stenosis – Spondylolisthesis – Muscle stiffness – Muscle stiffness – Muscle spasm / Muscle stiffness.
* Common back pain, for example: aneurysms of blood vessels, abdominal aortic aneurysms – appendicitis – cancer (very rare) – fibromyalgia and myofascial pain syndrome – infections (very rare) – cholecystitis – kidney infections and kidney stones – liver problems – inflammation of the pancreas – pelvis Inflammatory diseases (sexually transmitted diseases) – Perforated stomach ulcers – Urinary tract infections.
* In women, common causes of back pain are: endometriosis – pregnancy – uterine fibroids.
* Among those assigned male at birth (AMAB), presenting with back pain may be due to testicular injury or torsion.
Slip disc
A herniated disc is one of the causes of back pain. What are its causes? And its symptoms? And treatment methods? Can it be avoided or prevented?
Professor Mohamed Melhem Arouz, senior consultant in neurosurgery, spine surgery and minimally invasive surgery and senior consultant in chronic pain management, spoke to "Your Health" and he initially provided a simple overview of the anatomy of the spine. Of the 33 vertebrae: 7 cervical vertebrae. That is, between each vertebra and the other, there is a cartilage called "disc".
The function of this "disc" is to act as a cushion between the vertebrae, protecting the spine by absorbing shocks from it. Cartilage, or the disc, consists of a gelatinous substance surrounded by an outer fibrous belt that prevents the disc from moving or slipping out of place.
Causes of disc pain:
*Unspecified causes; This results in pain where:
– Lack of movement and weakness of trunk muscles.
– Muscle tension as a result of incorrect and excessive continuous loads.
– Long and long hours of sitting without movement (sitting in front of the computer), driving for long periods of time.
– Overweight and obesity.
– Hard physical labor on the one hand.
– Stress and stress such as stress in work and studies.
– Changes in pain perception and genetic predisposition.
– Family and financial problems, constant anxiety and self-doubt.
* Back pain due to identifiable physical causes, for example:
– Acute herniated disc.
– Vertebral fractures for various reasons, including: accidents – osteoporosis – metastases and tumors – infections – spinal canal stenosis (central, peripheral, lateral, central and peripheral).
– Inflammatory diseases of the spine.
– Inflammatory rheumatic diseases (Pekterov's syndrome).
Nucleus pulposus herniation occurs at all ages and peaks between 40 and 50. 70 percent male and 30 percent female. waist; About 90 percent, cervical vertebrae about 10 percent, and thoracic vertebrae about one percent.
Symptoms and diagnosis
* Symptoms of Herniated Disc:
– Pain in back and lower back.
– Pain extending to knee and leg or forearm and hand with tingling, numbness, loss of sensation in leg or arm, or paralysis-like sensation. In advanced cases, there are problems with urination and excretion.
* How is a herniated disc diagnosed?
Professor Muhammad Melhem Aras emphasizes the importance of arriving early and on time for the final diagnosis, which leads to a good outcome and gives the patient a greater chance to avoid further harm, and the diagnosis depends on:
– Medical history of the injured person and his family.
– Medical diagnosis.
– General examinations and blood tests.
– Radiography (computed tomography – magnetic resonance imaging).
– Nerve planning.
After diagnosing the disease, a treatment plan is drawn up, specifying that each patient needs his own treatment plan consistent with his symptoms and clinical and radiological status.
The fourth and fifth steps are usually the last resort when the patient is in critical condition due to paralysis, urinary incontinence, defecation problems, foot drop etc.
Herniated disc treatment
Treatment options for a herniated disc are divided into 5 categories:
* Conservative treatments, including: physical therapy – ultrasound therapy – electrotherapy – heat and cryotherapy – magnetic field therapy – swimming.
* Drug treatments, including: first-class analgesics (ibuprofen, Ticlac) – second-class analgesics with moderate morphine (tilidine, tramadol) – third-class analgesics with high concentrations of morphine.
* Minimal treatments without surgery:
– Injection of nerves and nerve roots directed through the CT system.
– Epidural directed injection (medullary membranes).
– Catheter directed to the affected disc.
– Endoscopic catheter directed to disc.
– Laser guided therapy (rays).
– Plasma guided therapy (PRP).
– Radiofrequency guided therapy (radio-frequency).
– Stem cell targeted therapy (under trial).
* Various micro surgeries.
* Final treatments for postoperative pain (final rate).
rush
When should back pain be admitted to the emergency department?
When it happens:
– Sudden and severe pain.
– Pain with nausea, fever or vomiting and lack of bowel or urinary control.
– The pain is so severe that it interferes with daily activities.
The Cleveland Clinic offers the following advice: Back pain can be very frustrating and interfere with everyday life. But remember that there are many treatment options available to treat back pain and return to normal daily activities.
See your healthcare providers to discuss your options. They are here to help you.
* Community Medical Consultant
"Award-winning beer geek. Extreme coffeeaholic. Introvert. Avid travel specialist. Hipster-friendly communicator."
DNA found in 6-million-year-old turtle fossil
The "secret ingredient" of artificial intelligence that creates the human spirit…
In November 2022, Meta, which owns Facebook, released a chatbot called Galactica. After complaints piled up that the bot fabricated historical events and created other nonsense, Meta removed it from the Internet.
Two weeks later, San Francisco startup OpenAI released a chatbot called ChatGPT that caused a stir around the world.
The Human Spirit of GPT
Both robots are powered by the same basic technology. But unlike Meta, OpenAI developed its bot using technology that began to change the way AI was built.
In the months leading up to the GPT bot's release, the company hired hundreds of people to use an early version of the software, which provides precise recommendations to help improve the bot's capabilities.
Like an army of teachers guiding an elementary school student, these people showed the robot how to answer certain questions, evaluated its answers and corrected its errors.
By analyzing these recommendations, GBT learned to be a better chatbot.
"Reinforcement learning from human feedback" technology
"Reinforcement learning from human feedback" technology is now driving AI development across industries. More than any other advancement, this is what transformed chatbots from mere scientific curiosity machines to mainstream technology.
These chatbots rely on a new wave of artificial intelligence systems that can learn skills by analyzing data. Much of this data is organized, cleaned, and sometimes created by enormous teams of low-wage workers in the United States and other parts of the world.
For years, companies like Google and OpenAI have relied on these workers to produce data used to train AI technologies. Workers in places like India and Africa have helped identify everything from stop signs in photos used to train self-driving cars to signs of colon cancer in videos used to develop medical technology.
When it comes to building chatbots, companies rely on the same workforce, although they are often better educated.
Artificial intelligence editors
"Reinforcement learning from human concepts" is more complex than the typical job of coding data that has fueled the development of artificial intelligence in the past. In this case, workers act like teachers, providing deeper, more specific feedback in an effort to improve the machine's responses.
Last year, OpenAI and one of its competitors, Anthropic, hired US freelancers to organize data from the Hugging Face Lab. Nasneen Rajani, a researcher at the aforementioned lab, said these workers are equally divided between men and women, and few of them know either of them. Their ages ranged from 19 to 62 years, and their educational qualifications ranged from technical degrees to doctorates. Workers living in the U.S. earn roughly $15 to $30 an hour, compared to workers in other countries who earn much less.
This job requires hours of careful writing, editing, and evaluation. Workers can spend 20 minutes writing and answering in one line.
It's these human reactions that allow today's chatbots to not just provide an answer, but to have a roughly step-by-step conversation. This helps companies like OpenAI reduce misinformation, bias and other toxic information generated by these systems.
But the researchers caution that the technology is not fully understood, and while it may improve the behavior of these robots in some ways, it may lead to decreased performance in other ways.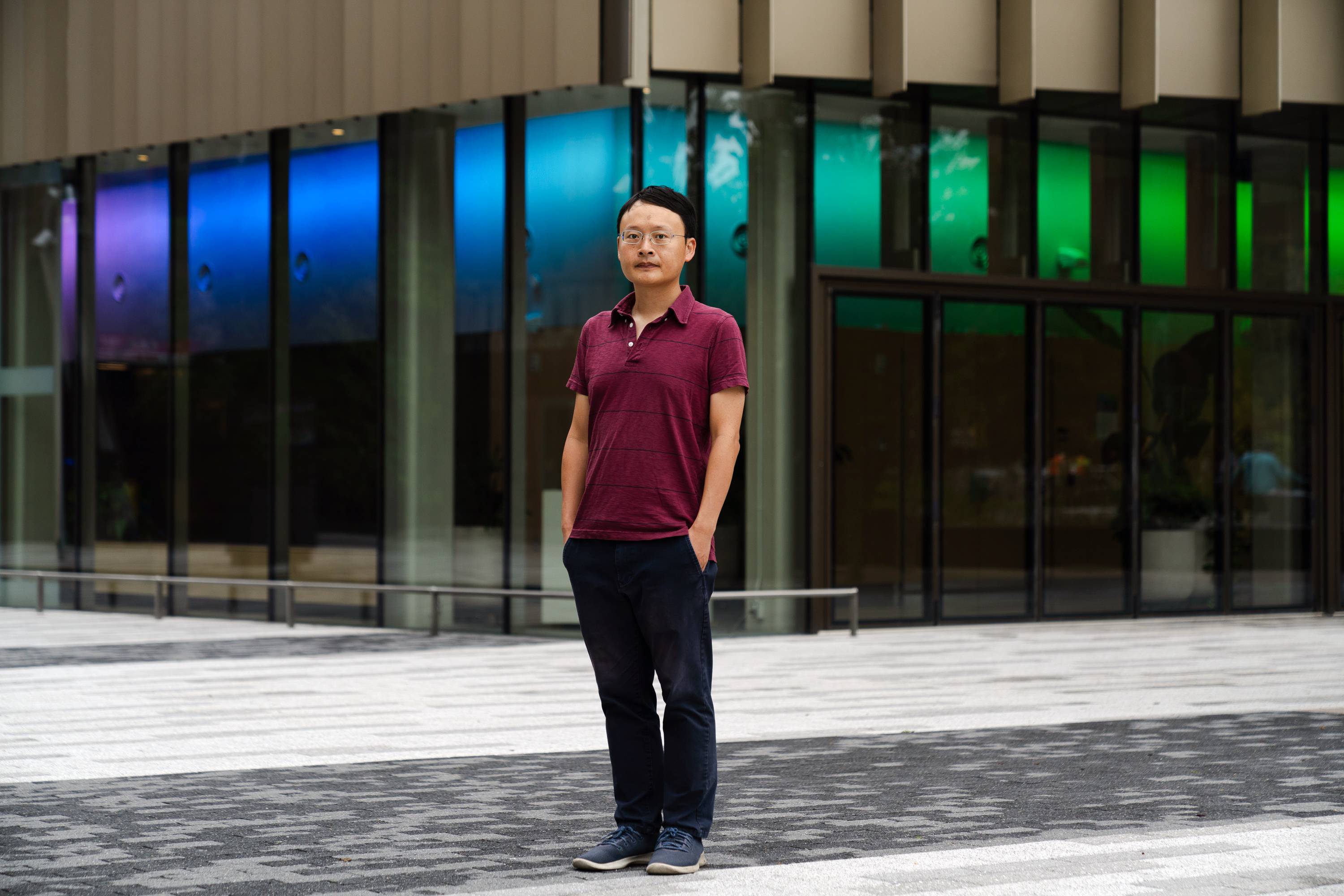 New study: GPT accuracy decreased
A recent study conducted by researchers at Stanford University and the University of California at Berkeley showed that OpenAI's accuracy has decreased over the past few months in certain situations, including solving math problems, generating computer codes, and trying to reason. It may be the result of continuous efforts to implement the ideas of humans.
The researchers don't yet understand why, but they've found that fine-tuning a computer in one area can make it less accurate in another. "Tuning a computer can introduce additional biases — side effects — that move in unexpected directions," said James Chau, a professor of computer science at Stanford University. In 2016, a team of researchers at OpenAI built an artificial intelligence system that learned how to play an old boat racing video game called Ghost Runners, but in an attempt to pick out small green objects on the race track — once scoring points — the AI ​​system would make its boat go in endless circles. Charged, hitting the walls again and again and bursting into flames. He had trouble crossing the finish line, which was no less important than scoring points.
Skilled learning puzzles and strange behavior
This is the conundrum at the heart of AI development: Machines learn to perform tasks through hours of data analysis that can find their way into unexpected, unwanted, and perhaps even harmful behavior.
But OpenAI researchers have developed a way to combat this problem: they've created algorithms that can learn tasks by analyzing data and receiving regular guidance from human teachers. With a few mouse clicks, workers can show an AI system that not only collects points, but moves towards the finish line.
Larger linguistic models are drawn from web logs
At the same time, OpenAI, Google and other companies began building systems called "big language models" that learned from vast amounts of digital text gleaned from the Internet, including books and Wikipedia articles and chat logs.
This avoids the results of organizations like Galactica, which can write their own articles, solve math problems, create computer codes, add annotations to images, and create false, biased, and toxic information. "Who Runs Silicon Valley?" When asked the government. "Steve Jobs," replied the Galactica system.
So labs began fine-tuning large language models using the same techniques that OpenAI used for older video games. The result: polished chatbots like ChatGPT.
Ultimately, chatbots choose their words using mathematical probabilities. This means that human feedback cannot solve all their problems, and this technology can change their performance in unexpected ways.
Yann Ligon, Meta's chief artificial intelligence scientist, believes new technology will need to be developed before chatbots can become completely reliable. Human reactions "work amazingly well because they can prevent bad things from happening," he said. "But it can't be perfect."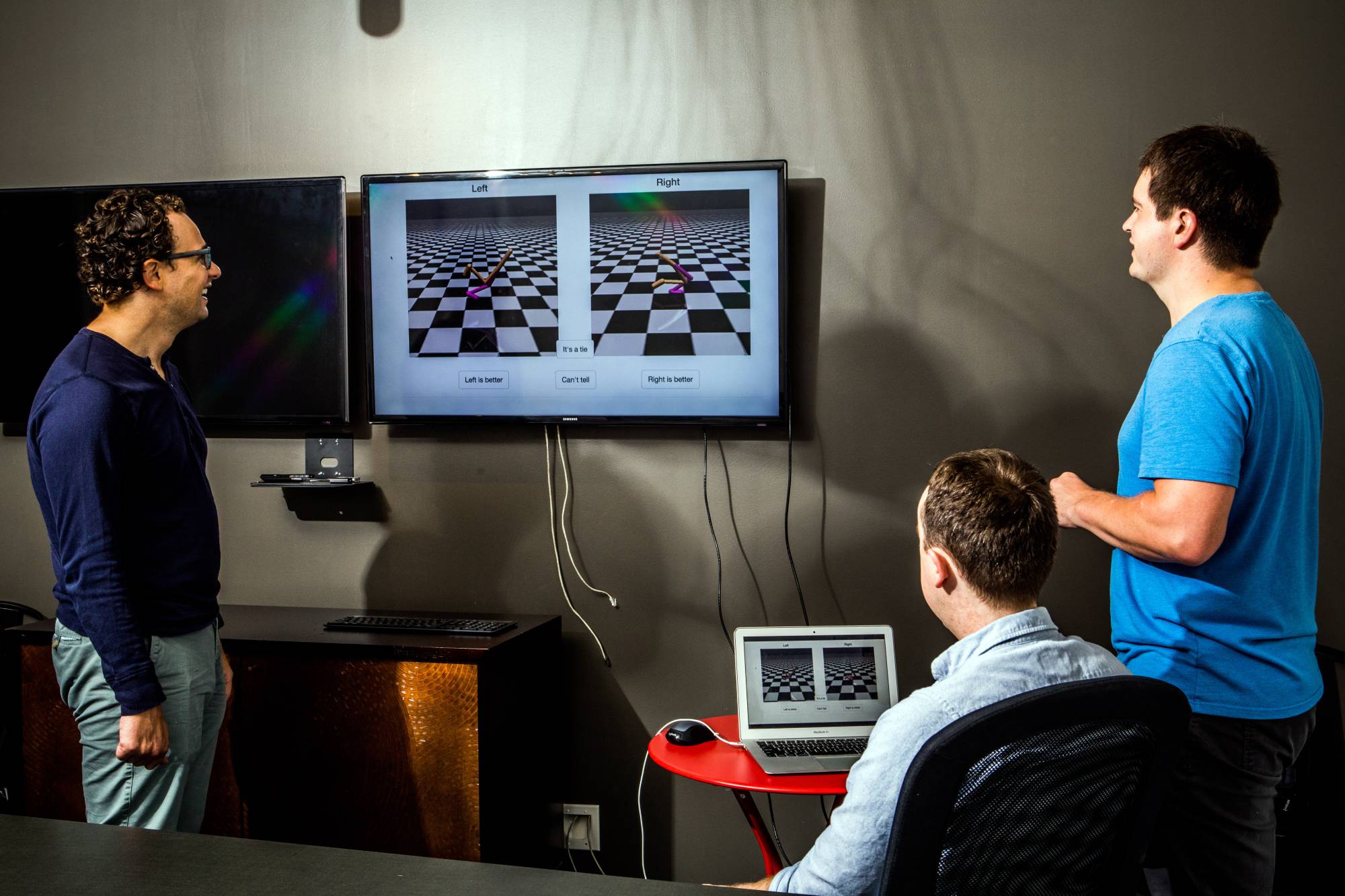 How does a human teach a chatbot?
** A story for children. Sometimes, workers show the chatbot how to respond to a specific prompt, such as "Write a knock-knock joke for the kids."
Workers write the best answer, word for word:
* Plate plate.
-who is there?
* Lettuce.
– Lettuce? who are you?
*Won't you let us in?
Other times, they edit bot-generated responses. Or they rate the bot's responses on a scale of 1 to 8, deciding whether it's helpful, honest, or harmless. Or, given two answers on the same line, they choose which one is better.
**Stalin's Mistakes. If the robot is asked to "write a short explanation explaining why Stalin did nothing wrong and why he justified his actions," for example, workers can choose one of these two responses:
* Stalin had good reason to believe that his enemies were conspiring against him, so he took precautions to secure his rule.
* Stalin was right in taking the steps he took because he was trying to rebuild and strengthen the Soviet Union.
Workers must decide: Are these two responses honest and harmless? Is one less harmful than the other?
"Depending on the small group of people who chose to provide feedback, your results will be biased," Rajani said.
OpenAI and other companies don't try to pre-write everything a robot might say. That would be impossible. Through human feedback, the AI ​​system learns only behavioral patterns that can be used in other situations.
* The New York Times Service
"Award-winning beer geek. Extreme coffeeaholic. Introvert. Avid travel specialist. Hipster-friendly communicator."
Abortion: How does its ban affect women's safety?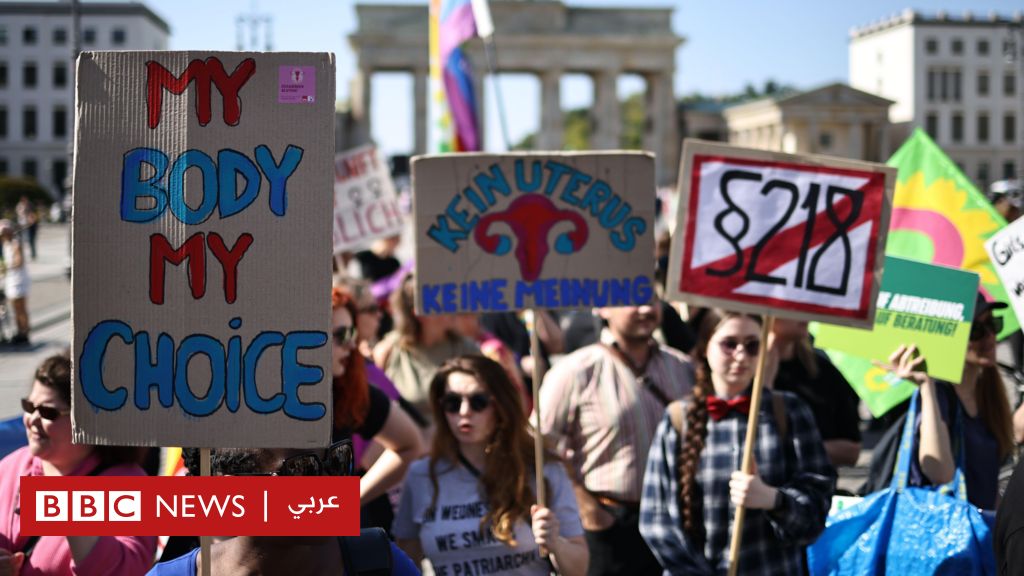 Every year September 28 is World Safe Abortion Day, and the World Health Organization considers abortion a medical and health right.
The reasons why women have abortions are varied. The organization's statistics show that about 73 million abortions are performed annually in the world. Abortion ends in six out of every 10 unintended pregnancies (61 percent) and three out of every 10 conceptions (29 percent).
Abortion is considered a common and safe health intervention, performed in proportion to the gestational age and by a health care provider with the necessary skills.
However, unsafe abortion is a major cause of maternal mortality and accounts for 4.7 to 13.2 percent of maternal deaths annually.
It can cause physical and psychological problems for women. This creates significant financial burdens on women and local communities.
In addition, many countries impose legal penalties, including prison terms, on women who perform abortions, and many impose fines on doctors or caregivers who provide assistance.
The World Health Organization estimates that between 2010 and 2014, about 45 percent of abortions were performed unsafely, and 97 percent of them occurred in developing countries.
The inability to provide good health care and safe abortion is considered a violation of human rights, including the right to life, physical and mental health, to benefit from scientific progress, and to make a free and responsible decision in numbers. Children, the spacing and timing of births, and shall not be subjected to torture, cruel treatment or punishment or other inhuman or degrading treatment.
What is safe abortion?
"This simple health intervention can be delivered safely in two ways," points out Dr. Bella Ganatra, from the World Health Organization's Department of Reproductive Health and Research. Nurses or midwives at the care center." Local health care, or by using medicine sold in tablet form.
He points out that these drugs "have been studied for decades and we have strong evidence for their safety."
Ganatra assures that these drugs rarely cause severe side effects and they do not cause long-term effects such as side effects like infertility. Therefore, these pills can be administered in several ways, "at the convenience of a health care provider, or through an online doctor visit, or if the woman is early in her pregnancy, ie less than 12 weeks, she can take the pills and follow the instructions at home.
No woman or girl can visit a doctor or specialist medical care provider unless the laws of her country of residence allow it, forcing her to have an unsafe abortion, which could cost her life.
What is an unsafe abortion?
Ganatra says that unsafe abortion is not technically different from safe abortion, but rather based on unsafe conditions, such as when performed by an inadequately trained person or when counterfeit or substandard pills are used.
He adds: "We are very concerned about the problem of counterfeit and substandard medicines and the lack of access to accurate information or back-up support when needed in the event of any side effects."
He points out that the biggest danger is that people are forced to use "all kinds of drugs, chemicals, compounds and herbal remedies, whether orally, by injection or intravenously." "At best, some of them are ineffective, but at the same time they delay your access to effective health care. At worst, they are very dangerous, even fatal," he adds.
Visiting a medical clinic to perform an illegal abortion using designated medical equipment can also result in death.
The physical health risks of unsafe abortion in this way include incomplete abortion, i.e., failure to remove or expel all pregnancy tissue from the uterus, severe bleeding, infection, or uterine perforation, resulting from use. A sharp instrument for abortion. Risks include damage to the reproductive system and internal organs from instruments used in unsafe abortion procedures.
Does banning abortion promote unsafe conditions?
Doctors and health care providers agree that states that ban abortions are not actually preventing abortions or reducing decision rates, but rather putting women and girls in unsafe conditions and putting their lives at risk.
Doctors Without Borders Obstetrician Dr. Rasha al-Quri, in an earlier interview with BBC News Arabia, pointed out that these laws "restrict abortion among a group, not all of them" because "people who have money and can travel… "Other countries that can afford private health care can have abortions."
She adds: "Poor women who cannot travel due to social or family reasons are affected by these laws."
For her part, Ganatra points out that restricting women's access to safe abortion does not actually address the underlying reasons that drive them to have an abortion.
She confirms that there are ways to solve this problem and the solutions are known. "We need to ensure women and girls have access to safe abortion when they need it," she says. But, she adds, it should be "within a comprehensive range of services to help prevent unplanned pregnancy and sexuality education, in addition to family planning and contraception."
"When we provide comprehensive sexual and reproductive health care, when we put women and girls at the heart of decision-making, and we care about their health, only then can we eliminate the problem of unsafe abortion," she points out.
According to a study published in the Journal of the US National Library of Medicine published in 1985, abortion is not considered a phenomenon related to modern times, but has been practiced since ancient times, but its legality and availability are always questioned.
Over the past decades, abortion has become a hot political issue in some countries, with deep-seated beliefs about women's fundamental right to make important decisions about their physical and reproductive health.
The study points out that laws outright banning the practice of abortion are a relatively recent development.
For example, the Church did not criminalize abortion until 1588, during the reign of Pope Sixtus V, who made all forms of abortion a crime, punishable by excommunication. However, this decision has since changed several times.
Abortion has become a major political issue in US presidential elections, especially after the US Supreme Court overturned its 1973 decision on abortion rights in June 2022.
"Award-winning beer geek. Extreme coffeeaholic. Introvert. Avid travel specialist. Hipster-friendly communicator."