The University of Sharjah is accepting applications for admission for the fall semester until August 17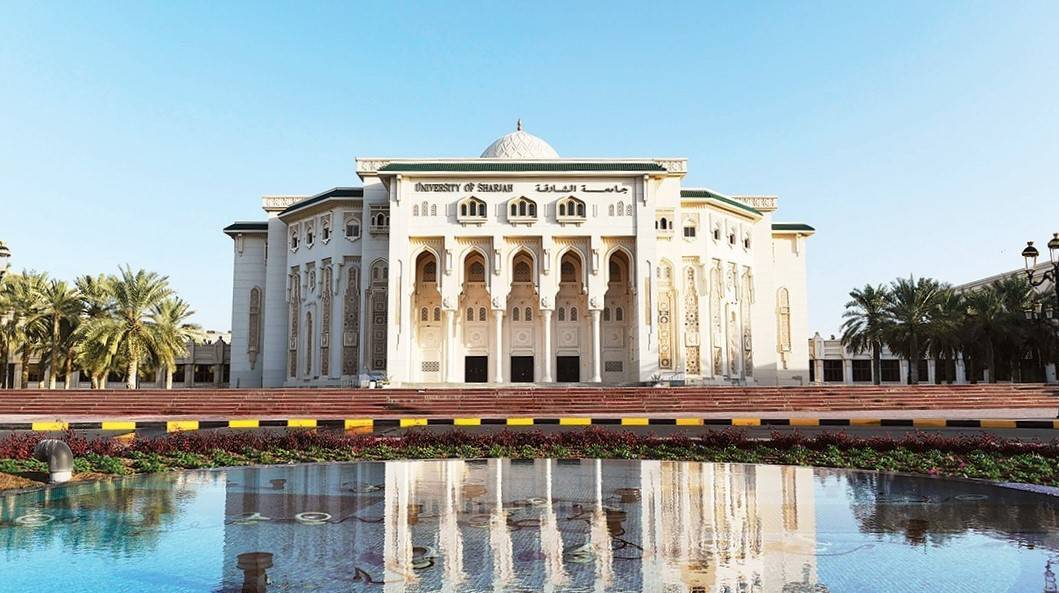 Sharjah: "The Gulf"
The Department of Admissions at the University of Sharjah announces the continuation of the admission of new students who wish to enroll in undergraduate programs for the first fall semester (2023-2024) in Sharia and Islamic Studies, Arts, Humanities and various faculties of the University. Social Sciences, Engineering, Science, Business Administration, Law, Communication, Medicine and Dentistry, Pharmacy, Health Sciences, Fine Arts and Design, Computing and Information.
The university offers 127 accredited academic programs in various disciplines, including 57 undergraduate programs, 50 master's programs, 17 doctoral programs and 3 postgraduate diploma programs.
The university has a student population of over 18,500 male and female students from 98 nationalities at various levels of undergraduate, diploma and postgraduate courses, and the number of graduates so far exceeds 40,000 from all over the world. and employs 730 faculty members from 50 different countries.
Among the most prominent new academic programs offered by the university are Bachelor of Law in English, Bachelor of Science in Cybersecurity Engineering and Bachelor of Science in Biomedical Informatics.
The university offers up to 50% discount to students who excel in high school, and offers up to 50% scholarships in programs of the Faculty of Science: Chemistry, Applied Physics, Petroleum Geosciences and Remote Sensing and Mathematics, in addition. Medical programs for UAE nationals and scholarships for health sciences in association with several organizations such as Emirates Health Services Corporation and the Nafees program.
Ayesha Bu Khader, director of the university's admissions department, confirmed that admissions for all university programs, except medical colleges, are ongoing till August 17, 2023. To keep pace in the era of technology, it contributes to improving and simplifying the work mechanism. All admission related procedures.
He also said that you can visit the website of the university www.sharjah.ac.ae Or call 600522251 to view available majors and admission requirements.
"Freelance alcohol fan. Coffee maven. Musicaholic. Food junkie. Extreme web expert. Communicator."
Emirates News Agency – Abdullah bin Zayed met several foreign ministers at the 78th session of the United Nations General Assembly.
Thursday, September 21, 2023 – 9:26 AM
New York, September 21, 2017 – Foreign Minister Sheikh Abdullah bin Zayed Al Nahyan met separately in New York with foreign ministers of several countries participating in the 78th session of the United Nations General Assembly.
He met the Minister of Foreign Affairs of Djibouti, His Excellency Mahmoud Ali Youssef, the Minister of Foreign Affairs and Religious Affairs of the Republic of Costa Rica, His Excellency Dr. Arnoldo Andre Tinoco, and the Minister of Foreign Affairs of Switzerland, His Excellency Ignacio Cassis. HE Eli Cohen, Minister of Foreign Affairs of the Republic of Malta, HE Markus Sagana, Minister of Foreign Affairs of Estonia, HE Dr. Ian Borg, Minister of Foreign Affairs, European Affairs and Trade, Elena Fulton, Minister of Foreign Affairs of Finland, HE Maria Gabriel, Minister of Foreign Affairs of Bulgaria and HE Jeannebek, Minister of Foreign Affairs of Kyrgyzstan Golobaev.
He discussed with the Foreign Ministers the avenues of bilateral cooperation and ways to enhance them in the fields of economy, trade, investment, culture, education, agriculture, technology, food security, renewable energy and other sectors.
They also reviewed a panel of topics on the agenda of the United Nations General Assembly, including climate change, he informed the ministers on preparations for the United Arab Emirates' twenty-eighth session of the Conference of the Parties to the United Nations Framework Convention. "COP 28" on climate change is this year in Expo City, Dubai.
Sheikh Abdullah bin Zayed Al Nahyan stressed that inclusiveness, multilateralism and innovation are all pillars to achieve a qualitative change in the course of global climate action. This urgent global challenge must be tackled together with all countries of the world to ensure a better future for humanity.
His Highness's discussions with the Honorable Foreign Ministers dealt with many regional and international issues of common interest.
Sheikh Abdullah bin Zayed Al Nahyan pointed out that the UAE is keen to build stable partnerships with countries of the world based on trust, mutual respect and common interests, and is eager to support all efforts to maintain and develop regional and international. Peace and security.
Minister of State for International Cooperation His Excellency Reem Bint Ibrahim Al Hashimi, His Excellency Ahmad Bin Ali Al Shaikh, Minister of State His Excellency Sheikh Shakbut Bin Nahyan Al Nahyan, Minister of State Yusuf Maneya Al participated in these meetings. UAE Ambassador Otaiba and Deputy Minister HE Lana Zaki Nusaybeh, Ministry of Foreign Affairs for Political Affairs Permanent Representative of the UAE to the United Nations and Deputy HE Mohammed Isa Bu Shehab, Deputy Minister UAE Permanent Representative to the United Nations.
Dina Omar/Ahmed Kamal
"Freelance alcohol fan. Coffee maven. Musicaholic. Food junkie. Extreme web expert. Communicator."
"Abu Dhabi Arabic" publishes "The Invisible War" novel.
The Abu Dhabi Arabic Language Center, through the "Kalima" translation project, has published an Arabic translation of the novel "The Invisible War" by French author Jean-Marc Mora, completed by Lebanese translator and writer Marie Doug. Reviewed and presented by Kazem Jihad, an Iraqi poet and academic living in Paris.
According to the reviewer's introduction, "The Invisible War" was published in 2018, two years before the corona pandemic, an interesting coincidence, and was a finalist for the Ronado Prize for Fiction. His story revolves around a girl named Lili, initially named Lilith, who grows up without parents in the early twentieth century, and between the neutral meaning of the name "Lilit" and the mythological meaning the name implies. "Lilit", in the life and consciousness of this woman there is a fierce and constant conflict, the details of which the reader discovers.
After bitter experiences with some monks and nuns in a church institution practicing satanic rituals, Lily puts her scientific skills and deep intuition at the service of a Flemish scientist and reveals to him the animal source of the virus that causes the Spanish flu. She regrets it when she discovers the terrible contradiction of their goals in research: she seeks to discover the virus and find a bait that will save humanity from its harm, while he seeks to use it in bacteria or bacteriology for the benefit of France. Attacks on Germans trying to achieve the same goal, and all… An army is active in this endeavor through its scientists and laboratories attached to its forces. Lily tries in vain to stop it, and then the epidemic disappears as soon as it appears, after causing hundreds of thousands of casualties, the First World War ends, and Lily / Lilit moves into a bed, in the night of consciousness. Parisian Saint Anne Hospital for Neurological Diseases.
Thus, as the critic wrote, two worlds on opposite sides of the "invisible war" face each other: innocence, talent and faith in true science, and the world of witchcraft, religion and scientific fraud and the exploitation of talents and abilities for criminal purposes. And so the epidemic adds itself to human warfare as another cruel war, not only through its mysterious invisibility and its terrible spread and harm, but also because of the sinful greed of some.
"Freelance alcohol fan. Coffee maven. Musicaholic. Food junkie. Extreme web expert. Communicator."
Emirates News Agency – Maryam Al Muhairi during World Security Conference: We are interested in creating a sustainable food system
ABU DHABI, 20th September / WAM / The Minister of Climate Change and Environment, His Excellency Maryam bint Mohammed Al Muhairi, confirmed that the UAE has a proven track record in reducing food waste and is keen to develop and collaborate with a sustainable lunch system. Stakeholders in different parts of the world, production and management of the food system with the aim of disseminating the best and most modern sustainable systems in the world.
In a video address recorded at the opening of the first World Security Conference in Abu Dhabi today, he said the event reflects the UAE's leadership and highlights its great efforts in improving global food security and building a sustainable future for all. .
His Highness expressed his sincere thanks and appreciation to Sheikh Hamdan bin Zayed Al Nahyan, Chairman of the Emirates Red Crescent Authority and Representative of the Ruler of Al Tafra Region, for the opportunity to participate (in the First International Conference). He also thanked the Emirates Red Crescent for organizing this event. This important event reflects the leadership of the UAE and highlights its great efforts in improving global food security and building a sustainable future for all.
He said: "Today we talk about "blessings" and of course the blessings are many and concentrated in the environment around us, which means that there is a close connection between the blessings, the environment and humanity. In addition to water and air, God has given us the greatest of blessings, and mercy is the greatest of blessings. A term used to denote, from food-related efforts to protect food through behaviors derived from the values ​​and principles we have developed. In the United Arab Emirates."
He added: "The first World Conference on Conserving Grace comes at a time when about 14 percent of food is lost post-harvest up to the retail stage, and about 17 percent of food is wasted at the retail stage. The consumption stage." He stressed the importance of stopping the bleeding of food and food waste in tandem with our efforts to sustainably increase food production.
He emphasized: "The wise leadership of the country places great emphasis on promoting sustainable food security, stopping food wastage and rationalizing its consumption. The Head of State, Sheikh Mohammed bin Zayed Al Nahyan, may God protect him, has urged the community to rationalize food consumption, adopt proper purchasing behaviors and meet the needs Taking it without exaggeration." Food waste is one of the most important pillars of the National Food Security Strategy 2051.
The UAE has a long track record in reducing food waste, the most prominent and recent of which is the "Billion Meals Endowment" initiative launched by His Highness Sheikh Mohammed bin Rashid Al Maktoum, Vice President and Prime Minister. The ruler of the United Arab Emirates and Dubai, "may God protect him", aims to provide hundreds of millions of meals. Stable for decades to come.
He mentioned "Nima", a national initiative aimed at achieving the UAE's commitment to reduce food loss and waste by 50 percent by 2030, based on the third and twelfth goals of the United Nations Sustainable Development Goals.
He explained that last year, canteens and restaurants helped reduce food waste, established eight strategic partnerships with various partners, received 44 pledges and held more than 10 panel discussions, with the aim of accelerating efforts to reduce food loss. The initiative succeeded in diverting 3 tonnes of food waste to landfills.
He emphasized that stopping food loss and food waste is an integral part of developing a sustainable food system, which in the Emirates, within the framework of the country's initiative, we are keen to spread the best, together with partners. and a more modern sustainable system in the production and management of the food system, which will significantly reduce food waste and losses throughout the food value chain.
Our recent announcement on the COP28 program for food and agricultural systems is a testament to our firm commitment to transform global food systems, he said, while hosting a global conference, the "Leaders' Declaration on Food and Agricultural Systems and Climate Action," which reaffirmed the commitment of countries around the world. Ensure. Adopting innovative solutions to reduce food loss and waste by transforming the food system into more sustainable systems.
His Excellency called for concerted international efforts, strengthening partnerships and exchange of experiences to address the challenges of global food security and create a sustainable future without world hunger.
Hoda Al Qubaisi – Masoon Al Maskari –
"Freelance alcohol fan. Coffee maven. Musicaholic. Food junkie. Extreme web expert. Communicator."