Why do tech companies let go of thousands of employees? – Al-Qat newspaper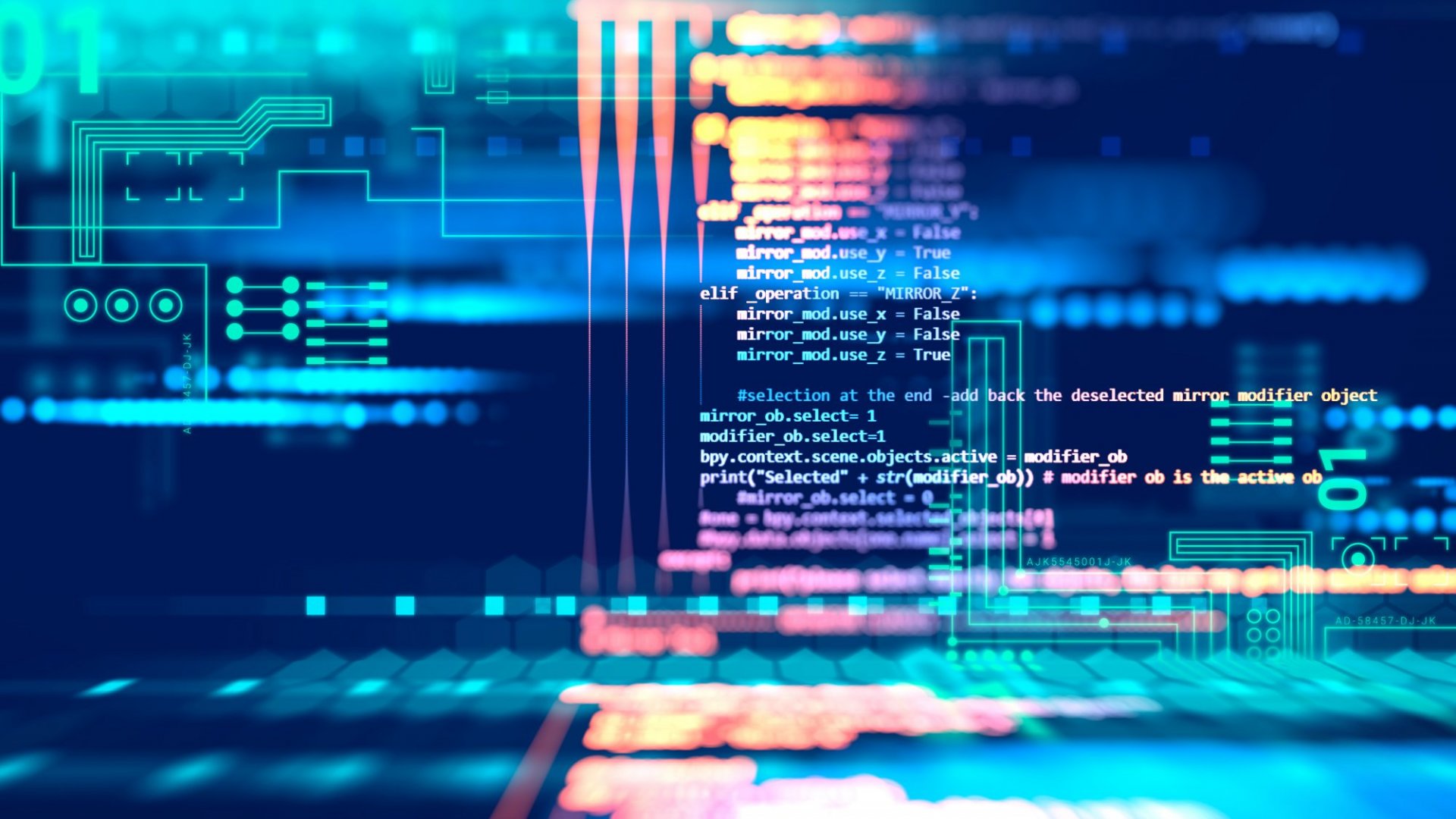 Despite some solid balance sheets, big tech companies have laid off thousands of workers since the start of the year. However, according to a report by CNBC, the driver behind this campaign is economic uncertainty, which is holding back these companies further.
The wave of layoffs affected thousands of employees from the US to Asia and Europe at several tech giants around the world, such as Microsoft, Google and SAP.
But the irony is that most of these companies are profitable, according to CNBC.
Financial services firm Jefferies said the wave of layoffs came after tech firms saw a surge in hiring amid the coronavirus pandemic, and slower-than-expected and lower-than-expected growth.
Exacerbating the situation is the rise in inflation and interest rates, which are curbing investor spending amid global economic uncertainty.
CNBC used a Bank of America report to illustrate what happened with small firms in particular, which showed that the increase in employment at startups was driven in part by low-cost access to capital.
Meanwhile, on Wednesday, the US Federal Reserve raised interest rates by a quarter of a percentage point, continuing its policy aimed at curbing high inflation, and the interest rate is currently in the range of 4.75 to 5 percent. , its highest level since 2006.
In its report, on Thursday, CNBC profiled the most prominent tech companies that entered the wave of layoffs despite making profits on their budgets.
Among these companies, Microsoft posted a net profit of $16.4 billion in the quarter ended in late December, down 8 percent from a year earlier.
Microsoft CEO Satya Nadella noted in the annual report that the company delivered "record results" for the 2022 fiscal year ended June 30.
Despite this, Microsoft announced in January that it would lay off 10,000 employees.
Likewise, Google's parent company Alphabet announced in January that it would cut 12,000 jobs after some problems in the fourth quarter, despite managing to achieve 1 percent year-over-year revenue growth in the quarter ended December.
Amazon, which laid off more than 18,000 employees in January and is expected to shed 9,000 more in the coming weeks, despite posting good earnings for the final quarter of 2022 that beat analysts' estimates, CNBC reported. However, 2022 will be a slow year for Amazon's growth.
As for the German company SABB, it achieved an increase in revenue in addition to a positive growth in profits, however, in January it announced that it would cut 3 thousand jobs.
A CNBC report touched on Singapore-based tech giant Sea Group reporting net income of about $422 million in the fourth quarter of 2022, the company's first quarterly profit since its inception in 2019.
In the past year, the company has reportedly cut more than 7,000 jobs, or 10 percent of its workforce.
Also, Dell Technologies posted $102 billion in revenue for fiscal 2023, up 1 percent from a year earlier, and in February announced plans to lay off 5 percent of its workforce, or about 6,650 workers.
CNBC concluded its report with Apple, which has thus far avoided mass layoffs, hiring at a slower pace than Google, Amazon, Microsoft and Meta.
Technology companies are vulnerable to global economic conditions, particularly in terms of high inflation, recessions and rising interest rates.
The Federal Reserve on Wednesday expected the inflation rate to be slightly higher than expected in December this year, at 3.6 percent compared to 3.5 percent, while gross domestic product expected to decline 0.4 percent compared to 0.5 percent. At a rate of 1.2 percent in 2023, compared to 1.6 percent in 2024.
The central bank warned in a statement that the recent banking crisis "is likely to weigh on economic activity, employment and inflation (..)", noting that "the magnitude of these effects is uncertain".
However, he reaffirmed that "the US banking system remains solid and resilient" and that the group responsible for monetary policy "remains cautious about inflationary risks," according to AFP.
In light of this, Wall Street closed trading on Thursday after it aired statements from Treasury Secretary Janet Yellen that they would take steps to protect Americans' deposits as assurances in the hearts of dealers.
Yellen's comments came the day the Fed raised interest rates by a quarter of a percentage point, and the Senate was on the verge of scrapping comprehensive deposit insurance.
The maximum deposit insurance limit is $250,000, according to the free site.
According to preliminary data, the S&P 500 index rose 11.12 points, or 0.28 percent, to end at 3948.09, while the Nasdaq composite gained 116.85 points, or 1 percent, to 11786.81. And the Dow Jones industrial average rose 66.08 points, or 0.21 percent, to 32,096.19, according to Reuters.
"Award-winning beer geek. Extreme coffeeaholic. Introvert. Avid travel specialist. Hipster-friendly communicator."
Check out the capabilities of artificial intelligence "Gemini" from Google | Technology
Yesterday, on Wednesday, Google introduced the "Gemini" project, which it considers to be the most capable artificial intelligence model among its products, which demonstrated several capabilities in a video published by Google on its YouTube site.
As reported by CNBC, Gemini includes several types of artificial intelligence, including Gemini Ultra, which is the largest and most capable type; The Gemini Pro fulfills a wide range of tasks and the Gemini Nano is used for specific mobile tasks and devices.
The company now plans to make Gemini available to customers through Google Cloud so they can use it in their own applications.
According to the report, starting December 13, developers and enterprise customers will be able to access Gemini Pro via the Gemini API available in Google AI Studio or Google Cloud Vertex AI through Google Cloud Vertex tools; They are tools that developers use to build apps based on Google's artificial intelligence technology.
Gemini will also be used to power Google products like Bart Chatbot and the Search Genetic Experience (SGE), which attempts to answer search queries with text in a chat format not yet widely available.
Google released a demonstration video showing off Gemini's capabilities, in which the video presenter tested artificial intelligence Gemini on several cool challenges, for example:
Learn about ducks
In the first challenge, the program was asked to recognize a diagram drawn like a duck from several lines randomly drawn on a piece of paper, and the program was able to recognize the diagram from the lines.
The video host then showed a toy rubber duck and asked Jiminy: Can this duck float? The program was able to analyze the image and determine that the duck is a rubber toy and that it floats because it is made of a material less dense than water.
Learn about the shot
In one of the video clips shown by the host on the Gemini show, an amateur actor appears to imitate some movements. The host asked Gemini: Can you tell me which movie this is from? The AI ​​replied that it was a famous shot. Dodge the bullet in "The Matrix."
Connect the lines
In another challenge, a piece of paper appeared with scattered dots and the host asked Jiminy to guess what the map was before connecting the dots, and he was able to find the map before connecting the dots.
sleight of hand
One of the exciting challenges is to put a paper ball under a cup and ask Jiminy under which cup the paper ball is.
Types and capabilities of the Gemini range
Gemini Ultra
Gemini Ultra is the first model to outperform human experts in understanding the MMLU, which tests global knowledge and problem-solving skills using a set of 57 subjects including mathematics, physics, history, law, medicine and ethics.
Gemini Ultra needs to understand nuance and logic in complex topics, the company said in a blog post on Wednesday.
"Gemini is the result of extensive collaborative efforts by teams across Google, including our colleagues at Google Research," CEO Sundar Pichai wrote in a blog post yesterday.
"It is designed from the ground up to be multimedia, which means it can understand and act on different types of information, including text, code, audio, image and video," he added.
Gemini Pro
Starting today, Google's chatbot Bart will use Gemini Pro to help with advanced thinking, planning, comprehension and other complex skills.
Early next year, Google will launch Part Advance, which will use the Gemini Ultra, executives said on a call with reporters on Tuesday. According to the company, this marks the biggest update to the "Bard" program, an automated chat program similar to the "ChatGPT" program.
Gemini Nano
Gemini Nano is used to develop software and applications that can perform more complex tasks on mobile devices, smartphones or tablets.
Comparison with other artificial intelligence programs
The update comes 8 months after search company "Bart" first introduced it, and a year after "OpenAI" launched GPT Chat.
Executives said Tuesday that Gemini Pro outperformed GPT Chat version 3.5, but they avoided comparing it to GPT Chat version 4.
When asked if Google plans to charge for access to Bart Advanced, CC Hsiao, general manager of Bart Google, said it was focused on creating a good experience and that he didn't have any details on monetizing the program.
Google reportedly delayed Gemini's launch because it wasn't ready, reminding followers of the grueling launch process for the company's artificial intelligence tools faced earlier in the year.
Several reporters asked about the delay, and Collins replied that it would take more time to test more advanced models. Collins said Gemini is the most tested AI model the company has ever built and has "the most comprehensive safety ratings" of any Google model.
"It's not just more efficient, it's more efficient," he added. "We still need significant computing power to train Gemini, but we have become very efficient in our ability to train these models," he continued.
"This new modeling era is one of the biggest science and engineering efforts we've undertaken as a company," Pichai said in a blog post yesterday, Wednesday. Open to people everywhere.
"Award-winning beer geek. Extreme coffeeaholic. Introvert. Avid travel specialist. Hipster-friendly communicator."
Strong increase in private sector output in UAE in November
The UAE Purchasing Managers' Index published by S&P Global reported a significant increase in purchasing activity across the UAE's non-oil private sector economy in November, driven by a strong increase in new business inflows and efforts to rapidly replenish and increase inventory. Face… strong need. The surge culminated in the largest increase in inventory levels in nearly 6 years, putting some pressure on supply chains and commodity prices. Overall cost inflation was stronger than recent averages, but sales prices were broadly stable.
Output levels in the non-oil economy rose sharply in November, and the growth rate rose to its highest level since June. However, the volume of unfilled orders at firms rose, with October data marking the first decline in 28 months.
Input purchases expanded rapidly in November as firms sought to maintain strong inventory levels due to strong demand. The purchases rose to the highest level since July 2019, resulting in the largest increase in inventories in almost 6 years.
The index indicated that operating conditions improved rapidly in the middle of the fourth quarter, supported by strong trends in new business, manufacturing and inventories.
The UAE's core Purchasing Managers' Index (PMI), seasonally adjusted, registered 57 points in November, following its highest reading in more than 4 years (57.7 points) in October.
The rate of new orders remained within the growth range due to increased demand, new customers, project inquiries and marketing efforts. While overall sales expansion was among the fastest rates recorded in nearly four-and-a-half years, it has slowed significantly since October, with some companies noting higher competitive pressures and little improvement in new export business.
On the positive side, non-oil companies continue to benefit from suppliers' ability to reduce the delivery times required by companies. However, while the decline in delivery times was historically strong, it was the slowest in four months, indicating that strong demand for inputs has somewhat affected supplier capacity.
At the same time, companies saw another strong rise in purchase prices, which, although falling from October, was the second-fastest increase since mid-2022, and some companies raised output prices, although this was offset by price cuts. For other companies, it has broadly stabilized overall production prices.
David Owen, senior economist at S&P Global Market Intelligence, said: "Strong growth in demand from the non-oil economy in the UAE led to a sharp increase in purchases of manufacturing inputs in November. They were in a position to benefit." Growth opportunities. In fact, the increase in purchases has led to the fastest build-up of inventories in nearly 6 years since July 2019, benefiting local companies and trading partners.
He continued: "However, companies were less optimistic about the path of future operations, as some survey participants reiterated their fears about the large number of companies entering the market. The creation of competition may be a key factor behind efforts to increase inventory, as companies fear an inability to keep up with the fast-growing economy.
"Award-winning beer geek. Extreme coffeeaholic. Introvert. Avid travel specialist. Hipster-friendly communicator."
In the first hours, the subscriptions for PureHealth shares were fully covered by public subscription
PureHealth Holding Group, the largest healthcare platform in the Middle East, has confirmed that its initial public offering has seen strong interest on the first day with subscriptions opening on the Abu Dhabi Securities Exchange's initial market.
Farhan Malik, Founder and Managing Director, PureHealth Group, said: "We are delighted by the widespread confidence and keen interest of investors in our initial public offering, which saw strong demand in the first hours of the IPO.
He continued: "The IPO presents a promising investment opportunity for investors to be part of PureHealth's successful journey, especially with the recent international acquisitions and the group's ambitious future plans enjoying the support of our astute leadership. Abu Dhabi and United Arab Emirates. We look forward to listing on the market."
The company issued about 1.11 billion new shares for public subscription, which is 10% of the total capital of the company after listing.
The offering is targeted at two tranches, one of which is for individual investors (first tranche), in which approximately 4.5% of the shares are allotted.
This represents 50 million shares equivalent to 1.06 billion shares, compared to 95.5% of experienced investors (second tranche).
The company has set an offering price of AED 3.26 per share as it expects to raise around AED 3.62 billion in additional capital upon completion of the public offering subscription.
The subscription period for the first and second installments (individuals and sophisticated investors) ends on December 11, 2023.
The shares for the second tranche will be allotted on 13th December and the first tranche on 14th December 2023. The general meeting of the company to convert into a public joint stock company will also be held on 15th December 2023.
The company plans to list its shares on the Abu Dhabi Stock Exchange on December 20.
First Abu Dhabi Bank was appointed as lead manager and lead receiving bank. UBank and the local Al Maria Bank were designated as the banks receiving the offering.
The company allotted 50 million shares, giving 4.5% shareholding, to the first tranche of ordinary subscribers. Ordinary subscribers include natural persons, companies, and organizations that do not qualify as professional investors and hold a bank account within the meaning of the United States Securities Act of 1933, excluding any person resident in the United States. United States Securities Act.
"Award-winning beer geek. Extreme coffeeaholic. Introvert. Avid travel specialist. Hipster-friendly communicator."