Can a barrel of oil cost $ 100?
Last week, oil prices soared until the price of a barrel of "Brent" oil reached more than $ 84 a barrel.
These prices will not be as high as oil prices in the coming months, a record recovery in global demand and rising natural gas prices, which will push for higher demand for oil products to generate electricity and heat as an alternative to gas.
While there are still some concerns about the spread of the mutated corona virus in many countries and the high rates of infection, the movement of advanced economies is narrowing the gap between demand levels in 2019 and greater vaccination and strong economic recovery. Countries.
Despite the occasional closure of emerging economies in South and Southeast Asia, global oil demand continues to grow and demand levels are expected to reach pre-epidemic levels in the next few months.
Therefore, the general belief is that 2019 did not mark the peak year for oil demand, as some analysts expected, when most parts of the world were locked up in the first half of 2019.
In addition, the sharp rise in natural gas and electricity prices has triggered overall demand for energy products, especially increased demand for oil products to replace natural gas, especially in some parts of Asia.
Last Friday, the price of "West Texas Intermediate" oil broke the $ 80 barrier for the first time since 2014, as the world sought to obtain energy resources for the winter.
On Monday, the price of "West Texas Intermediate" oil continued to rise until it reached $ 82, and the price of a barrel of Brent crude oil reached $ 84.
Rising prices were not only the result of the energy supply crisis in Europe and Asia, but global demand recovered at a reasonable pace as the epidemic continued.
As some analysts see, the epidemic is still one of the main factors affecting the global oil market, but its impact on the global economy and energy demand is fading, and these people expect that – despite global imbalances, oil demand will soon reach pre-epidemic levels. .
Oil demand is expected to reach about 99 million barrels in the current quarter of 2021, compared to 97 million barrels per day in the third quarter of this year, when global demand increased by 6% in the third quarter. 2020 Quarterly.
Oil demand is recovering faster from its summer levels than some observers expected.
Later prices of natural gas and coal rose in Europe and Asia, prompting power plants to switch from gas to oil, further boosting oil demand.
Many analysts and major oil companies believe that the level of demand for oil will return to pre-epidemic levels by the beginning of next year if not later this year.
According to Wood McKenzie, it is leading the way in recovering oil demand in the United States because it reached an earlier record of 21 million barrels a day during the summer.
Although the rate of COVID-19 infections has increased as a result of the delta mutator, road traffic data show that consumers continue to drive.
An increase in the proportion of people vaccinated in emerging economies in Asia will reduce the intermittent closing pressures occurring in the region.
As the demand for high-income countries with higher vaccination rates increases, other countries will show the way forward over time, and we will catch countries that are currently seeing a slower recovery of demand than the United States.
By continuing to recover demand, the "OPEC +" alliance, last week, has been pushing for supply-side oil prices, despite calls to increase supply to its consuming countries without changing its plans to increase production. Led by the United States. US.
The federation decided to increase deliveries to 400,000 barrels a day in November as planned.
While some suggested that the Coalition could increase production by 800,000 barrels in November and then not increase production in December, others felt that the increase in supply levels in this way would be minimal. With only term effects, prices will rise again.
Supply Arabia and the United Arab Emirates have risen about 1.9 million barrels a day in the past three months. Other manufacturers in the group have reported a decline in exports since the beginning of this year.
The reference here applies not only to countries like Venezuela, but also to other countries such as Angola and Nigeria.
Some analysts and some "OPEC" officials believe that the current situation should be extended to some of the blame-consuming countries. Rushing towards renewable resources, especially wind and solar energy production projects, has proven to be completely unreliable. Sources depend on climatic conditions.
The rush towards plans to reduce carbon emissions has led to a severe shortage of oil and gas investments, even for major oil companies, which is partly due to the current state of the markets, especially in the supply of natural gas.
The current regulation in the oil and other energy markets has sparked speculation that rising oil prices could reach $ 100 a barrel, especially if this winter is severe.
Although the level of $ 80 per barrel of oil, which can reduce demand with the regulation of natural gas and coal markets worldwide, is seen as the highest level, the level of prices that can reduce demand may be as high as $ 80 per barrel this winter.
Comments and information in comment articles express the author's point of view and do not reflect the direction of the newspaper
"Award-winning beer geek. Extreme coffeeaholic. Introvert. Avid travel specialist. Hipster-friendly communicator."
Brent crossed $81 a barrel ahead of the OPEC+ meeting
Brent crossed $81 a barrel ahead of the OPEC+ meeting
Oil prices rose on Tuesday, supported by the possibility of OPEC+ extending or improving supply cuts as Kazakhstan cut its output due to the storm, pushing steady Brent crude prices above $81 a barrel.
Brent crude futures rose $1.70, or 2.1%, to settle at $81.68 a barrel after settlement. US West Texas Intermediate crude futures were also up $1.55, or 2.1%, at $76.41 a barrel.
OPEC+, comprising the Organization of the Petroleum Exporting Countries (OPEC) and allies including Russia, will hold an online ministerial meeting on November 30 to discuss production targets for 2024.
Four OPEC+ sources said on Tuesday that talks on oil policy for 2024 were difficult, indicating the possibility of extending the previous agreement, not increasing production cuts.
Thomas Varga of oil brokerage BVM, referring to the OPEC+ meeting, said, "If there are no downside surprises, the recent decline in prices could be seen as a buying opportunity, especially if further cuts are agreed."
OPEC+ sent oil prices plummeting last week after it postponed its meeting to resolve differences in production targets for African producers.
Oil also received support from a weaker dollar, an expected decline in US crude inventories and a decline in production in Kazakhstan.
The largest oil field in Kazakhstan cut its daily oil production by 56%.
Four analysts polled by Reuters said the latest round of weekly U.S. supply reports would show a decline of about 900,000 barrels in crude inventories.
The dollar fell to its lowest level in three months on Tuesday after Federal Reserve Christopher Waller hinted at the possibility of interest rate cuts in the coming months if inflation eases. A decline in the dollar usually indicates an increase in demand for oil.
(Reuters, Al-Arabi Al-Jadeed)
"Award-winning beer geek. Extreme coffeeaholic. Introvert. Avid travel specialist. Hipster-friendly communicator."
Dubai Taxi increases the number of shares allocated to individuals in the public contribution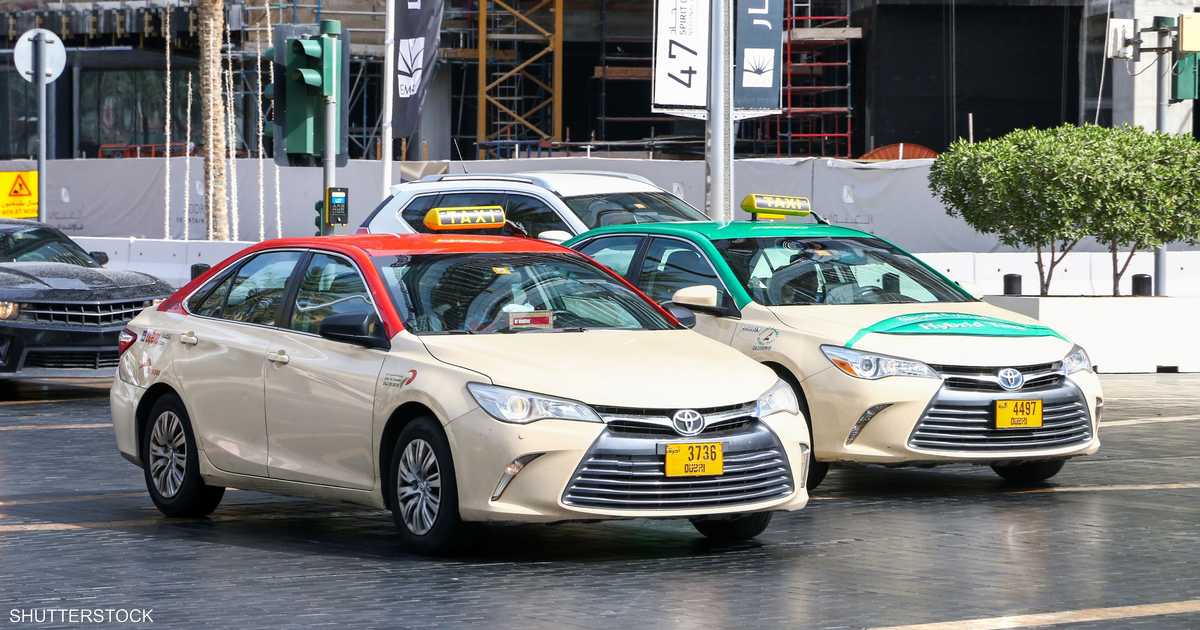 Dubai Taxi Company on Tuesday announced that it will increase the number of shares allocated from its initial public offering to individual investors in the UAE in response to strong demand for their shares, and instead, it will reduce the number of shares allocated to professional investors. 25 percent of the total shares of the company remain unchanged.
Dubai Taxi reported that the number of shares allotted to individual investors in the UAE has been increased from 62.475 million to 74.970 million ordinary shares, following the approval of the Securities and Commodities Authority.
Based on the previously announced price range of between 1.8 and 1.85 dirhams per share, the value of the shares allocated to the individual investor segment will now be approximately 135 to 139 million dirhams, which, compared, would represent 12 percent of the size of the initial offering. to the earlier announced 10 per cent.
The offer size remains unchanged at 624.750 million ordinary shares, representing 24.99 percent of the total issued shares in the company's capital. As a result of the increase in shares allocated to the category of individual investors in the UAE, 549.780 million ordinary shares will be allocated to the category of qualified investors instead of 562.275 million ordinary shares, representing 88 percent of the total offering shares. 90 percent of the previously reported.
As the subscription period for individual investors in the UAE ends on November 28, 2023, the subscription period for qualified investors ends on November 29.
The offering is expected to be completed and listed shares accepted on December 7, 2023, subject to market conditions and receipt of relevant regulatory approvals in the UAE, including approval for listing and trading on the Dubai Financial Market. Report.
"Award-winning beer geek. Extreme coffeeaholic. Introvert. Avid travel specialist. Hipster-friendly communicator."
"Tik Tok" is cutting hundreds of jobs in video games industry – UAE Breaking News
Chinese tech giant ByteDance, which owns the TikTok app, has decided to cut hundreds of jobs at its gaming unit, an informed source told AFP on Monday, reflecting the group's retreat from the highly competitive video game industry.
"News," a Beijing-based video game publisher affiliated with Byte Dance, is currently conducting a round of layoffs that will affect "hundreds of people," the source said.
A Byte Dance spokesperson said in a statement, "We continue to review our business and make changes to focus on areas of long-term strategic growth." "Following a recent review, we have made the difficult decision to restructure our gaming division."
The decision to exit the video games industry comes despite Byte Dance's large investments in Newverse over the past years in an effort to catch up with video games leader Tencent.
A source told AFP that although the sector's size would decrease significantly, the current cuts did not represent a complete shutdown of the sector.
The source indicated that the staff reductions are aimed at helping ByteDance focus on its core business and streamline its organizational structure, with games not yet launched slated to close in December.
Games with active players, including the popular action game, the source said Atlan's CrystalThe company will continue its operations as it seeks to diversify assets.
Launched in 2019 in an attempt to challenge Tencent's dominance, Neoverse failed to achieve the commercial success that Byte Dance had hoped for.
China-based tech giant Tencent dominates the Asian market and is the biggest player in the global video game industry by revenue, investing in game studios around the world.
"Award-winning beer geek. Extreme coffeeaholic. Introvert. Avid travel specialist. Hipster-friendly communicator."