CNN Analysis: How Iran Can Use Billions in Prisoner Swap Deals With US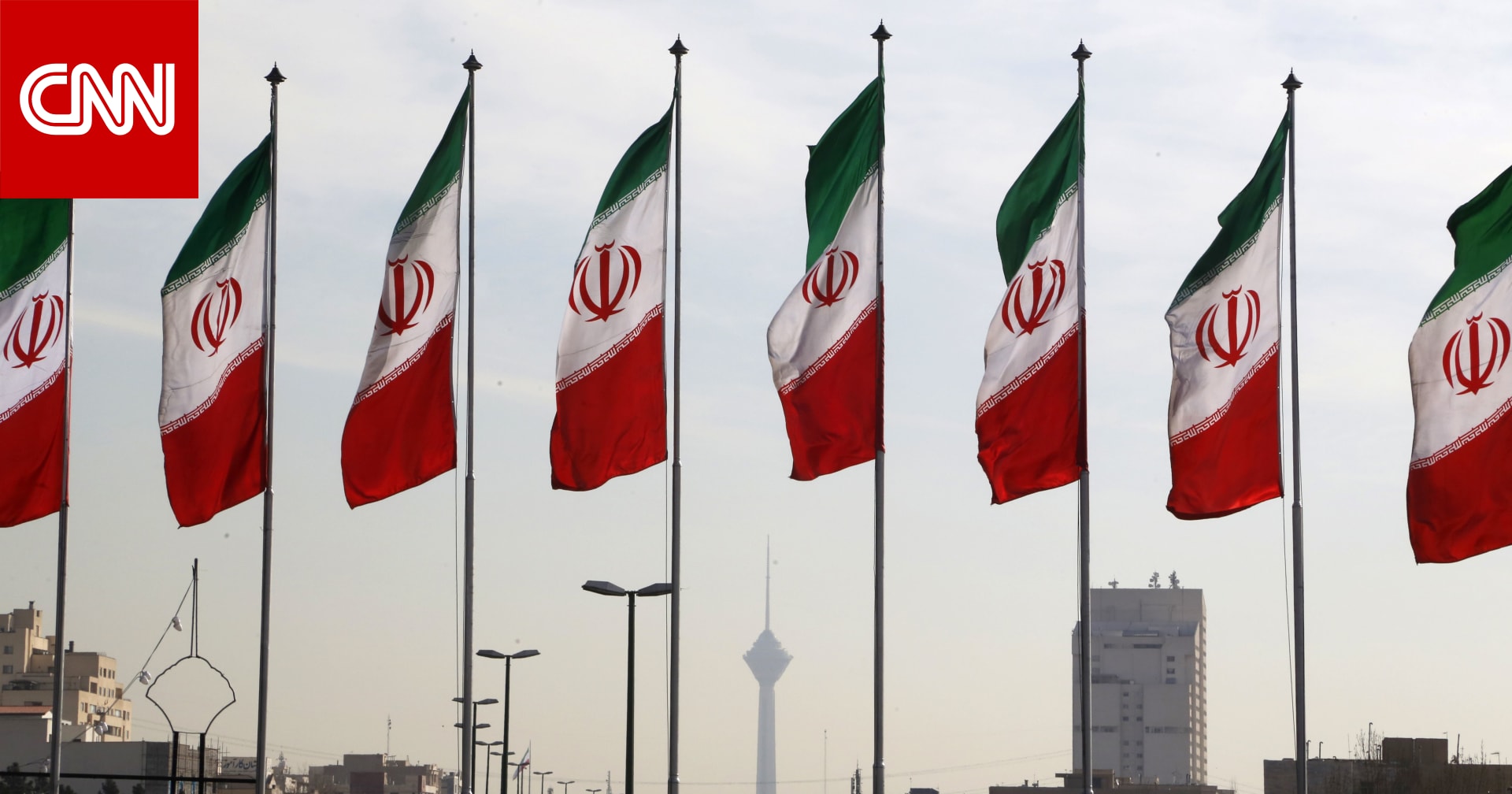 Reported by CNN's Kyle Feldsher and Jennifer Hansler
(CNN) — The Iranian government has now reached $6 billion in funds to be used for humanitarian purposes as part of a broader deal to allow the release of five Americans held in Iranian prisons.
An essential part of the deal is that money kept in controlled accounts in South Korea before being transferred via banks in Europe to various controlled accounts in Qatar.
Qatar notified Iranian and US officials on Monday that the transfer was complete, according to an informed source.
While the Iranian government has said it can use the funds however it wants, the Joe Biden administration has repeatedly insisted that the funds are limited to unauthorized purchases such as food and medicine and will be subject to strict oversight.
And U.S. officials have clarified that the money comes from Iran, not U.S. taxpayers' money, and is not under the control of the Iranian government.
Brett McGurk, the White House coordinator for the Middle East and North Africa, said on Monday: "No money goes to Iran. This money goes to outside vendors to buy food, medicine, medical supplies and agricultural products. If there is any diversion, we will find out about it and close it." These accounts.
Republicans were quick to criticize the deal, saying the financial transfer hurts US credibility abroad and could be an incentive for US adversaries to illegally detain US citizens.
White House strategic communications coordinator John Kirby said the deal "was the result of months of hard work by our diplomats, particularly the State Department."
What is $6 billion… and how should it be used?
The money given to Iran as part of the deal was Iranian money in controlled accounts in South Korea.
The money came from sanctioned oil sales and was placed in accounts created under the Donald Trump administration, sources told CNN.
Money is now available to the Iranian government to buy unauthorized goods such as food and medicine, but it is not fully under the control of the Iranian government and does not reside in Iranian banks, the US said.
Fund transfers from South Korean accounts began last month after four out of five Americans were transferred from Evin prison to house arrest.
Earlier this month, US Secretary of State Anthony Blinken approved a waiver that would allow financial institutions in Europe to transport money to Qatar without fear of US sanctions.
U.S. officials familiar with the matter said the Iranian government was not allowed access to the funds until after U.S. officials kept an eye on the five Americans when they arrived in Doha.
Iranian President Ebrahim Raisi said in an interview last week that the Iranian government would decide how and where to spend the $6 billion in frozen assets.The statement was "absolutely false," Kirby said.
He added: "It's not a ransom, it's not American taxpayer money, and we're not lifting any of our sanctions on Iran, and it's not getting any sanctions relief."
He continued: "We will continue to confront the human rights abuses of Iran and the Iranian regime, and their destabilizing activities abroad, their support for terrorism, attacks on shipping in the Gulf and their continued support for Russia's war against Ukraine."
"Iranians tell their people what they want to hear," he said.
A senior US State Department official said Raisi's statements were "absolutely untrue, but we know the truth, so we stand by it."
How does America say it practices censorship?
Biden administration officials insisted that every transaction using the funds would be monitored by the U.S. Treasury Department.
"We are implementing this arrangement by establishing a humanitarian channel in Qatar," which aims to protect against money laundering and misuse, said a senior administration official.
"The fund will be managed by Qatar National Bank and will be disbursed at the request of the Iranian government," Kirby said last week.
He added: "Iranians can request an amount for humanitarian purposes, and countries will verify the validity of the request, and we will have adequate monitoring and control over the request to fund the request."
He continued: "These funds will then go to vendors to purchase and deliver food and medical supplies to Iran. So, they will go directly to appropriate aid or related organizations in Iran so that the Iranian people can benefit from them."
Kirby stressed on Monday that "the United States can block a transaction if necessary, and if U.S. authorities find misappropriation of funds, they can freeze accounts."
"If Iran tries to divert the funds or use them for limited permissible humanitarian purposes, we will take steps to seize the funds," the senior administration official said.
"The terms of this deal are so strict with Iran that they're insulting," Trida Parsi, executive vice president of the Quincy Institute in Washington, told CNN.
He added: "The biggest fear of this US administration is that it will be accused of being soft on Iran, and in order to balance out the fact that they reached a deal to release Americans, they are imposing new sanctions. Things that seem very difficult."
What are the reviews?
Republican Senator Tom Cotton criticized the deal last week: "The way to avoid Iran taking hostages is to be strong and firm, and use sticks, not carrots in the form of $6 billion."
Former Vice President Mike Pence, whose White House concluded two prisoner exchange deals with Tehran during his tenure, is expected to criticize the deal in a speech on Monday, according to a senior Pence campaign official. to exploit the United States," and the deal with Iran constitutes one of the examples of what Pence calls the administration's "weak position."
Last month, 26 Senate Republicans, led by presidential candidate Senator Tim Scott, sent a letter to Blinken and Treasury Secretary Janet Yellen criticizing the deal.
"We strongly believe that the United States should use all appropriate resources to secure the release of US citizens wrongfully detained abroad, and this decision will reinforce a very dangerous precedent and enable the Iranian regime to increase its destabilizing activities across the Middle East," they said. said.
They also asked if the deal could be part of a larger plan to conclude a new nuclear deal with Iran — an idea strongly rejected by the administration, which says it sees the nuclear issue and the prisoner issue as entirely separate.
"We're also concerned that your administration is bypassing Congress and trying to pursue other ways to financially compensate Iran, including trying to renegotiate the 2015 nuclear deal, which the administration finds unacceptable in any deal with Iran that includes financial rewards for misconduct." Absolutely".
"Creator. Award-winning problem solver. Music evangelist. Incurable introvert."
He's been on the run for 30 years: Italian mafia boss Messina Tenaro is dead
Italian mafia boss Messina Denaro, who was arrested by authorities in January after 30 years on the run, has died at the age of 61, Italian media outlet Agence France-Presse reported.
Messina Tenaro was suffering from cancer at the time of his arrest. After his condition worsened in recent weeks, he was transferred to a hospital from the high-security prison in central Italy where he was initially held.
According to France 24, Messina Tenaro helped launch acts of terrorism against the Italian state and was sentenced to six separate life sentences over the years, including the 1992 murder of anti-mafia judge Giovanni Falcone and his role in deadly bombings. Rome Florence and Milan in 1993.
Messina Tenaro, who led the Corleonesi clan immortalized in the Godfather films, died in prison in 2017.
Messina Tenaro was based in Trapani province in western Sicily, but by the time of his arrest on January 16, 2023, his influence had extended to the capital, Palermo.
Messina Tenaro had been on the run since 1993, and police finally arrested him when he visited a cancer treatment center in Palermo.
"Creator. Award-winning problem solver. Music evangelist. Incurable introvert."
Macron responds to Pope over migrant file: We are doing our part
French President Emmanuel Macron said on Sunday that France is playing its "role" in welcoming migrants, responding to Pope Francis in Marseille (southern) European leaders and how they are dealing with the migration issue. .
"The Pope is right to call for this campaign against neglect," Macron said in a televised interview.
"We cannot accept the misery of the whole world," he said, recalling the famous phrase of former Socialist Prime Minister Michel Rogard.
Commenting on the recent arrival of migrants on the Italian island of Lampedusa, Macron called for "Italians not to be left alone", defending a European response based on "a harmonious approach with countries of origin and countries of transit".
As for the countries of origin of the migrants, "Europeans must adapt our aid to a responsible immigration policy, and say that we help you with projects to give people economic opportunities, but you must help us to dismantle the networks. Lead these people." out of their countries, especially to establish better cooperation for their return."
As for the countries on the southern shores of the Mediterranean Sea, especially Tunisia, Macron hoped that Europe would recommend to these countries "to seek the help of surveys, experts and equipment (…) on their coasts to confront these traffickers". A "respectful partnership"
He added, "This is what we are doing with the British. We agree to have British experts in Calais to help us dismantle the traffickers' network, and we have achieved good results."
Macron explained that he would offer the EU to "allocate more resources to transit countries and propose partnerships to these countries to avoid (migrant) outflows".
"Creator. Award-winning problem solver. Music evangelist. Incurable introvert."
She bought a luxury apartment in a short period of time. A Chinese woman has worked 16 jobs at the same time without doing any work.
A Chinese woman managed to buy a luxury apartment in Shanghai by working 16 different jobs at the same time for at least 3 years, but without doing any work for herself. Employers, according to the report. Local reports.
Chinese media explained that Guan Yu (pseudonym) defrauded about 16 employers in order to receive monthly wages for 3 years without performing any services for them.
According to the investigation, the woman and her husband, who is a suspect in the case, meticulously kept records of her employers, the position she held in each company, the date she started working for each and bank account details. For every job.
It seems that this woman is very smart, because she succeeded in defrauding the bosses for a relatively long time, to the point of buying an expensive apartment in Shanghai.
Kwan was very busy looking for work in companies and would conduct several job interviews at the same time, under the guise of being a middleman who would find work for others in exchange for a commission, however, he kept it. Most of the work for her is that if she loses her job in a company, she gets compensation. There are many opportunities elsewhere.
A "fraudulent" dentist who treated his patients on a skateboard has been jailed for 12 years
The Anchorage, Alaska Supreme Court sentenced Seth Lockhart, a dentist, to 12 years in prison, 8 years probation, and 10 years probation for reckless conduct and fraud. Health system according to the New York Times.
His fraudulent schemes began to unravel last January when one of his former employers found a resignation letter from him on an online job board.
Liu Jian, the owner of a technology company, hired Guan and 7 other people as sales representatives, but fired them after a 3-month trial period because they did not make any sales.
Shortly thereafter, Guan made the mistake of sending his resignation letter to another company and several online workgroups where Jian was a member of these groups. time in his company.
After some investigation, the man contacted the police and reported the fraud he had committed, and further investigation revealed a large-scale fraud dating back at least 3 years.
From inside his prison.. a Nigerian commits a "million dollar" scam
A prisoner in Nigeria was able to run a million dollar scam using nothing but his phone and the internet.
Ironically, Quan was arrested during an interview for a new job, and at the time of his arrest he had 16 jobs, not to mention kickbacks from people he helped get the jobs.
According to Chinese media, this type of job fraud is a huge problem in China, with hundreds of "special teams" allegedly working for different employers at the same time.
These scammers are trained in interviewing and have a good resume, but they are only interested in getting a free salary.
"Creator. Award-winning problem solver. Music evangelist. Incurable introvert."