"Global Village": 40,000 new dates with happiness
Once again, the "Destination of Happiness" (Global Village) in Dubai returns with a program full of delightful experiences for all its visitors, unveiling its entertainment program for the 28th season as the region's premier family destination for culture, entertainment and shopping. , scheduled to open on the 18th of this month, will be filled with a group of offers and events that will include more than 40,000 entertainment performances presented by more than 400 artists throughout the season, offering exceptional experiences to guests from around the world. Full of fun and happiness in a unique family atmosphere.
Global Village is renowned as a leading destination offering unique entertainment experiences to its guests, as this year offers a variety of programs and events to suit all tastes and interests, as well as exciting entertainment programs and concerts. By stars from around the world.
Vibrant environment
As Global Village kicks off its new 28th season of operations, it will witness the return of the legendary "Aincha" band, which will fill the surroundings with the sounds of its drums and loud percussion instruments in a vibrant atmosphere of music. Its performances will continue from the beginning of the season until the new year.
Guests will enjoy the performances of the Filipino performing group "Urban Crew", which made a star presence on the American talent show "America's Got Talent", as it performs gravity-defying acrobatic performances to the music of its unique rhythms.
The band "Fusion Japan" will join the lineup of shows presented by Global Village next January, as guests will enjoy watching the band's captivating dance moves to the rhythms of "Hip-Hop" music on the main stage.
For the most fun and exceptional entertainment experiences, next February, the famous "Dall Foundation" group in the United Kingdom will present music clips that combine the characteristic drum rhythms of the South Asian region with Celtic music inspired by Eastern Europe.
In its best form
The main stage at Global Village is gearing up to make its grand appearance to entertain guests and enrich their experiences by hosting a group of the most popular singers from around the world.
As part of its upcoming entertainment activities, Global Village is hosting "Mumbai Nights", which will feature Bollywood dance performances, and "Merry Go Round", a live circus show featuring magicians, fire breathers. , acrobatic dancers and other performers, in addition to "The Toy" show. Shopping" that takes guests to a world of vibrant gaming wonders.
Fans of excitement and action won't want to miss the chance to witness the "Exciting Cyber ​​City" show with flying bikes, police cars covered in LED lights and a futuristic tank. In the year 2075, guests can enjoy a time filled with joy and happiness.
Fun lovers
Global Village's fun-loving guests await a group of roaming shows that allow them to spend time with laughter and fun in a great family atmosphere.
For a more exciting and sparkling atmosphere, Global Village will light up the skies of the destination with its firework displays as their sparks are set off every Friday and Saturday at nine o'clock in the evening.
Visitors to the leading family destination can enjoy a range of international shows and entertainment offered at its theaters free of charge with tickets to enter the Global Village.
To mark the start of its anticipated 28th season, Global Village will welcome its guests starting on the 18th of this month, beginning at 6 p.m. More details on the concerts will be announced soon.
Children's Theatre
Global Village announced that its children's guests will experience appearances by their beloved characters "The Traveller", "PJ Masks" and "Peter Rabbit" on the children's stage as "Peter Rabbit", "Lily Bobtail" and "Squirrel Nutkin". Collaborate on an exciting adventure to steal… The Giant Radish Prize is part of a renewed story in terms of plot and production, while the "Global Show Academy" is dedicated to enriching children with interactive programs and workshops exclusively in the children's arena. Their experiences in it.
• This month, the new season of Global Village begins.
• Firecrackers will light up the sky of the destination and their spark will go off at exactly nine pm on Fridays and Saturdays.
"Coffee evangelist. Alcohol fanatic. Hardcore creator. Infuriatingly humble zombie ninja. Writer. Introvert. Music fanatic."
Dublin bid farewell to "The Bucks" singer Shane McGowan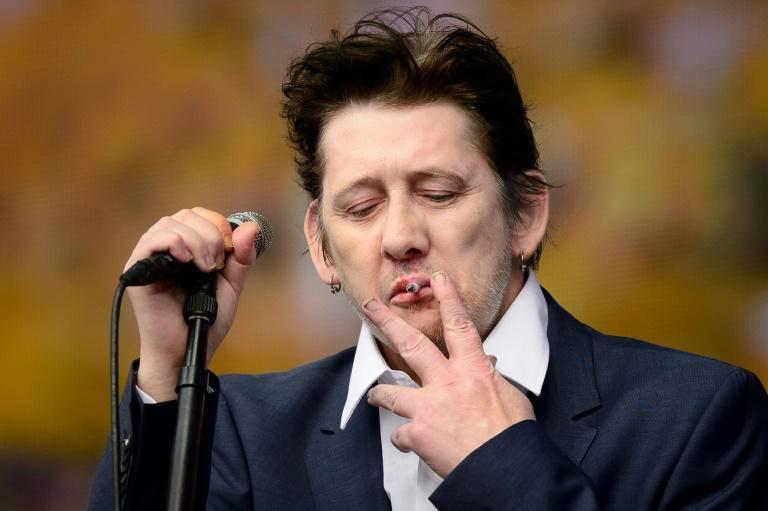 Crowds lined the streets of the Irish capital Dublin to pay their respects to Irish musician Shane McGowan, who died last week aged 65.
McGowan, the lead singer of country punk band The Boguss, died on November 30, prompting an outpouring of tributes.
Thousands clapped and cheered as his casket was carried through town in a horse-drawn carriage, led by members of the Art Band, a touring group of young musicians who played some of McGowan's songs, including "Fairtiles of New York" and "A Rainy." Night in Soho."
McGowan has been hospitalized several times in Dublin since July.
The late singer co-wrote the classic Christmas song "Fairytale of New York" with Kirsty McCall in 1987. As the memorial procession passed, a song about a couple going through hard times was played, and the audience reacted, clapping and singing along to the chorus.
McGowan was born in England in 1957 to Irish parents, and in 1982, he founded "The Bugs", a band that combined punk and Irish folk music. From former British Prime Minister Margaret Thatcher's policies and imposed censorship authorities.
McGowan was known for his songs that reflected the lives of the Irish and their immigrants.
"Shane will be one of the greatest songwriters ever," said Irish President Michael T. Higgins said in a statement that his songs were "well-written poems".
Prime Minister Leo Varadkar described McGowan as a "wonderful musician and artist".
"Coffee evangelist. Alcohol fanatic. Hardcore creator. Infuriatingly humble zombie ninja. Writer. Introvert. Music fanatic."
The Department of Culture and Tourism in Abu Dhabi and the Michelin Guide are launching the first food festival
The Michelin Guide, in collaboration with the Department of Culture and Tourism – Abu Dhabi, organized its first food festival at the Louvre Abu Dhabi Gardens in the cultural district of Saadiyat Island as part of the Culinary Season activities in Abu Dhabi. "Saidati" went with his camera to the Louvre Gardens in Abu Dhabi to cover the event.
In the warmth of the Louvre garden
The Michelin Guide Food Festival in Abu Dhabi brings together chefs from 16 Michelin Guide restaurants under the theme of "Discover the Art of Taste", featuring event-exclusive dishes, "Chef's Table" demonstrations, cooking classes and a global Michelin Market and local agricultural crops.
We are delighted to offer this wonderful experience to culinary lovers in the heart of the Louvre Abu Dhabi Gardens. Discover the most delicious specialty foods, and the art of living in Abu Dhabi. The festival showcases the scale of international stardom." "Michelin brings together talents from different cultures and showcases different culinary styles. . All these establishments have distinguished their destinations and wowed the guided visitors who represent gastronomic expertise.
You may also be interested in reading: Chef Iyad Al-Jubai: I dream of getting a Michelin star
Distribution of Michelin Awards
After that, Michelin awards were distributed to restaurants and winning chefs by the cartoon character of the Michelin guide, where they were classified according to the quality of the food in the restaurants and the skill of the chef: they were: Quoc Hua (Hakkasan, Chinese Kitchen, one Michelin star, Abu Dhabi), and Luigi. , 1 Michelin Star, Abu Dhabi), and Alvin Leung (Bo Innovation, 2 Michelin Stars, Innovative Cuisine, Hong Kong ), and Heidi Birkin (Credo, Scandinavian Cuisine, 1 Michelin Star, Green Michelin Star, Trondheim).
What do you think about the distribution of the Michelin awards… Communicating with the team conditional on receiving a star!
Importance of flavors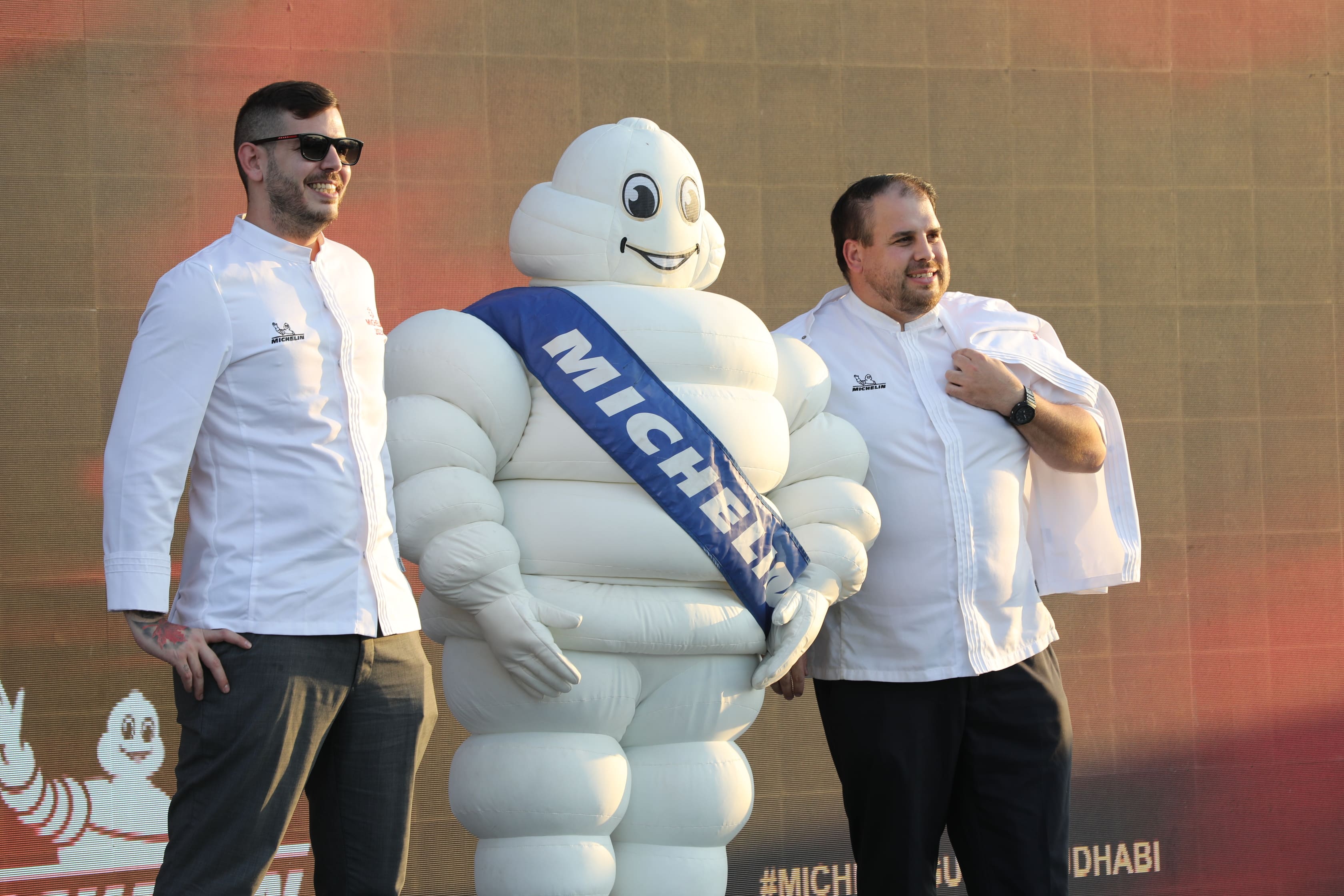 On the first day of the festival, the importance of flavors in shaping the features and identity of unique dishes was highlighted, restaurants reserved their places in the Louvre Gardens and served food to the participants, whose number exceeded 500. An experience that combines the most intelligent culinary arts and the highest quality. Each chef has created a menu inspired by his or her own region's favorite cuisine, taking visitors on a world-class culinary tour through the heart of Abu Dhabi.
"Coffee evangelist. Alcohol fanatic. Hardcore creator. Infuriatingly humble zombie ninja. Writer. Introvert. Music fanatic."
"Women Dressing Women"…a look at the art of women's clothing in the 20th century
The Metropolitan Museum of Art in New York is dedicating its new fashion exhibition to female designers, breaking some stereotypes and shining a light on those who don't get enough attention.
Although she designed Jackie Kennedy's wedding dress in 1953, Anne Lowe's dress, a pioneering African-American designer, is one of the most prominent pieces participating in the "Women Wear Women" exhibit.
With 80 pieces by 70 fashion designers, the exhibition offers a glimpse into women's couture from the 20th century to the present, and environmental advocacy messages from designers such as Gabriela Horst and Hilary Taymor.
The story of many female designers began in the sewing workshops where women were usually sent, but many of them left their mark at the beginning of the 20th century, including French designers Madeleine Vionnet, Jean Lanvin and Gabrielle Chanel.
The company delved into its collection, which includes 33,000 pieces representing seven centuries of clothing, selecting dresses designed by Elsa Chiaparelli, Nina Ricci and Vivienne Westwood.
The exhibition will be further highlighted during the museum's flagship fashion exhibition "Sleeping Beauties: Reawakening Fashion" in spring 2024, where it will showcase rare and highly fragile pieces.
The extensive exhibition includes around 250 garments and accessories spanning four centuries, including 33,000 pieces, from a 17th-century embroidered jacket to an Alexander McQueen spring Seychelles dress from the Fashion Institute's extensive archives. and the Summer 2001 Collection.
"Coffee evangelist. Alcohol fanatic. Hardcore creator. Infuriatingly humble zombie ninja. Writer. Introvert. Music fanatic."