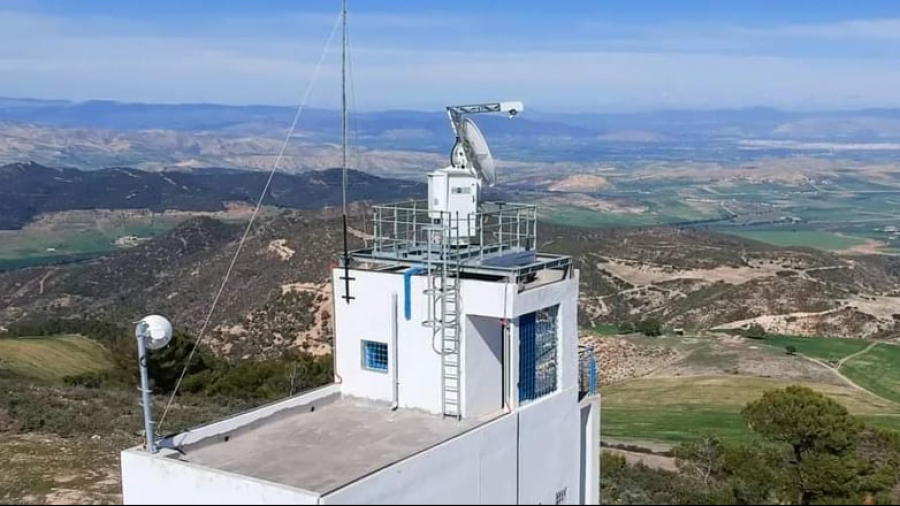 Yesterday, Tuesday, March 8, 2022, a high-tech hydrometric radar "Hedometric Radar" was launched in an area of ​​the Wadi Majerda, Malak and Tassa beds with the aim of enhancing technological and visionary capabilities through modern technologies. And measure rainfall.
Elias Hamza, Minister of Agriculture, Aquatic Resources and Fisheries, pointed out that this is an innovative system for monitoring and warning against hydrometeorology, produced by the French company Novimat, for the benefit of public administration of dams, based on meteorological radar, iBEX. X-Band, data processing software "ZVI" and Rainbow Hydrometeorological Service Platform.
The Minister explained that the system was set up in Kef State with the aim of providing real-time accurate information on rainfall and hydrometric measurements.
The organization also aims to determine the location of rainfall with greater accuracy, to contribute to the development of better practices in water resources management and flood protection (flood forecasting).
The location of the radar site in the Oued Medjerda bed, "Tunisia's water reservoir", was selected for a number of considerations, the most important of which was clear vision and technical simulation of the site to implement a good return. 3 major aquifers with a diameter of 60 km, namely the Mejerda Basin, the largest potential part of the Oued Tassa Basin and the Oued Malak Basin.
The Ministry of Agriculture announced that representatives of the public administration of the French Treasury and the CEO of the company "Novimat" attended the procession to begin work on the radar.
"Award-winning beer geek. Extreme coffeeaholic. Introvert. Avid travel specialist. Hipster-friendly communicator."