Important and exciting features and many surprises in iOS 17 update
The hashtag iOS 17 is trending on social media platform "X" and many other websites, iPhone fans are waiting for the new operating system, after Apple announced its launch. As Apple offers users more features with every update be it looks, designs or experiences, specialized websites have reported many amazing features of this update.
iOS 17 brings new features to improve what Apple does every day, so you can express yourself like never before when you call or message someone.
Most Important Features of iOS 17 Update:
During its recent annual conference, Apple explained that the iOS 17 update will bring many important and exciting features to users of all its devices, and the most important of these features include:
– The iOS 17 update lets you personalize your phone calls, customize what people see when they call, and share content in new and convenient ways.
As for Messages, all your iMessage apps are in one place. If you press the new plus button, all the things you send often will be displayed – like photos, voice messages and your location.
One of the most important features is that you will be notified when you arrive safely, as the check-in app will automatically notify your friend or family member when you reach your destination, such as your home.
The iOS 17 update will also let you jump to the first message you don't see in a conversation, and you can swipe right on any message to send a reply.
– As for search filters, you can quickly find the searched message by combining search filters to quickly narrow down the search.
The iOS 17 update also includes a number of big improvements like contact stickers for phone calls, improvements to AirDrop, and a full-screen standby experience while your iPhone is charging.
The update will offer live voicemail scanning, and a new Name Drop feature will allow iPhone users to exchange contact information by trying each other's phones.
iOS 17 brings improvements and new features to autocorrect and predictive text.
iOS 17 will let FaceTime users send video messages to people they call but don't answer.
– To meet the needs of people with cognitive disabilities, there will be an assistive accessibility feature that focuses on key features in apps and experiences.
– The Personal Voice feature allows people with aphasia to set up a voice that sounds like their own and use it with the Live Talk feature to communicate in calls and chats.
– Point and Speak feature allows visually impaired people to interact with physical objects with text labels.
As for the reminder service, the grocery lists feature automatically categorizes items and organizes them into different categories to make the shopping process easier. The list will save your preferences when you change the way you order.
– People Photo Album now better recognizes your favorite people and your family's favorite cats and dogs.
Some components are delayed in the new update
According to Apple, the iOS 17 update will not include all the features released, as some key components such as the Journal app will be delayed to later versions.
Journal application
Journal is a new app that allows iPhone users to capture their daily experiences and memories in a detailed manner.
The app will allow users to add text, photos, music and audio recordings to their journal entries, and the app will also offer personalized recommendations based on the user's recent activity on the device.
Steps to Update iOS 17
– First, back up all your important files to avoid any mistake, so back up your precious photos, videos and other files before setting them up to iCloud or any other storage service.
– Phone must be charged before updating.
-You should have some free space to download the update which is usually around 10GB.
– Connect to Wi-Fi network before starting iOS 17 updates.
How to download iOS 17?
– First you need to go to Settings and then click on General.
– Then you need to click on software update and select new beta update item under automatic updates.
– The ability to install "iOS 17 Public Beta" will appear on the screen.
– Click Install to start the download.
"Professional coffee fan. Total beer nerd. Hardcore reader. Alcohol fanatic. Evil twitter buff. Friendly tv scholar."
iPhone 15 Pro Max price in Kuwait, Al-Ghanim 2023. Can I get it in installments?
iPhone 15 Pro Price maximum In Al-Ghanim, in Kuwait, many asked about him; This is due to their desire to buy the latest version of Apple phones while making sure to buy from a more trusted source. Mention the iPhone in Xcite Alghanim and whether it can be obtained in installments or not.
iPhone 15 Pro Price

maximum

In Kuwait, Alkhanim
read more:Saudi interior executes retaliatory verdict for killing of Saudi citizen Details of case and names hereHow to renew residency of domestic workers in Kuwait?! Renewal of residency of employees in 2024 with fees and conditions. How do I report an outage? Electric Emergency Number Kuwait Saudi Arabia offers e-Visa to nationals of 63 countries (list of countries) How long does it take to open an account in National Bank?
X-cite Alghanim is one of the most important stores specializing in selling electronic products in the State of Kuwait. It offers an array of latest releases from the most prominent international brands, including iPhone phones, and here we specifically mention the iPhone 15 Pro Max prices as follows:
| | | |
| --- | --- | --- |
| Storage capacity | Color | Prices are in Kuwaiti Dinars after discount |
| 512 GB | Blue | 449.900 |
| 256 GB | Blue | 399.900 |
| 1 TB | Silver gray | 587,900 (No discount) |
| 512 GB | Silver gray | 514,900 (No discount) |
| 256 GB | Black | 439.900 |
| 512 GB | Black | 484.900 |
| 256 GB | Friday | 442,900 (No discount) |
Are installments available at Xcite Alghanim Kuwait?
In the previous paragraph, we showed the price of the iPhone 15 Pro Max phone on Xcite Alghanim, as we explained, there are some categories with big discounts, but in addition to these discounts, the store offers the possibility of installments. Al-Isra Finance starting from 5 Kuwaiti dinars per month through easy installments or plan.
The repayment period is up to 60 months, and knowing that there is a grace period for the first payment of more than 6 months, the customer can pay the installments through the branches or through the website.
Installment conditions at Xcite Alghanim Kuwait
In order to ensure that Xcite Alghanim Kuwait customers can purchase various electronic devices, including the iPhone 15 Pro Max, it is worth noting that certain conditions and documents must be met in order to accept the installment request. as follows:
For Kuwaiti customers, purchases can be made in installments through Social Rewards.

Kuwaiti customers must present a valid civil ID and proof of salary identification.

Non-Kuwaiti customers are required to present residence ID card, copy of passport and salary identification certificate and their authorizations are valid.
Contact Xcite Alkanim Kuwait
It is worth knowing that if a customer has any queries regarding the purchase or installment method at Xcite Alghanim stores in Kuwait, he can submit his query to the customer service team through the following methods:
It may be said here that this article has already reached its conclusion; This is after we provide the most important information that is of interest to everyone in Kuwait who wants to buy iPhone 15 Pro Max from Xcite Alghanim.
Read more
"Professional coffee fan. Total beer nerd. Hardcore reader. Alcohol fanatic. Evil twitter buff. Friendly tv scholar."
Home Colors New Huawei Phone Prices… "Compete with Mid-Range Phones"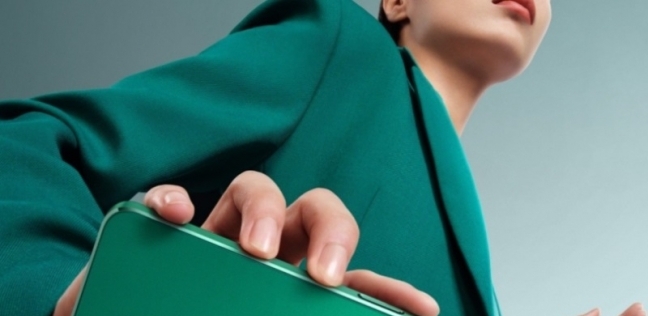 "Professional coffee fan. Total beer nerd. Hardcore reader. Alcohol fanatic. Evil twitter buff. Friendly tv scholar."
How to turn off iPhone when stuck? My phone is on hold and I don't want it to shut down.. what is the solution?!
How to turn off iPhone when stuck? My phone is on hold and I don't want it to shut down.. what is the solution?! One of the technical problems with smartphones and other devices is turning it off, turning it back on, and restarting it. This also applies to the iPhone smartphone. If your iPhone is stuck, you can try restarting it. But what to do if the phone does not respond to the restart button, we will show you later.
How to turn off iPhone when stuck?
read more:How to Calculate Social Security Salary in Saudi Arabia.. An overview of the steps and conditions requiredBeautiful and candid images for adults and children Volunteer work in Kuwait 2023, no one will tell you a demon surrounds me in Kuwait. Full story.. Who is Hajjaj Al-Saadi? When will the session link be sent? Najis, the Saudi Ministry of Justice site, shows Farmazon Al-Zahra Pharmacy, an address and a 24-hour delivery number.
iPhone stuck on black screen and circle (loading screen) is a problem problems It usually appears when trying to update the mobile phone or when there is a system error iOSSo, iPhone 8 usersX/11/12/13/14/15 They may face this problem while updating their phones to the latest operating system iOS 17.
Connect your iPhone to the computer using a cable

USB

.

Open a program

Inventor

If you are using Mac platform

macOS Catalina

Or open a later version or program

iTunes

If you are using a device

Mac

With an older operating system

Catalina

or a computer running Windows.

Search for iPhone in the program

Inventor

Or

iTunes

.

The process of restarting the iPhone must be repeated, this time instead of seeing the Apple logo, the recovery mode screen will appear.

You have to wait for the device to update your iPhone and click "Update" and now the system will update

iOS

Reinstall your phone or it.

Note that if the process takes more than 15 minutes, step 4 must be repeated to re-enter recovery mode.

Wait for the process to complete
My phone is on hold and I don't want it to shut down.. what is the solution?!
If you know how to turn off an iPhone while it's on hold, there are a few steps you can take if the iPhone is on hold, which include:
Press the volume up button once.

After

Clicked

On that day

button

Reduce size

the sound

Once

One

.

There should be pressure

with

Continuity

On that day

button

power

up to

He appears

Symbol

Camel

On that day

Your screen

.
Reasons for iPhone Freezing
It should be noted that there are many reasons that can lead to iPhone stuck in all different versions and they are as follows:
Your iPhone should restart.

It could be because the battery is low.

Because the storage space on the device is limited.

There are many applications that are not compatible with the computer.

Your operating system is out of date.
Many iPhone users face many problems, the most important of which is the phone hangs and stops working, which has various causes, and this problem can be easily solved.
Read more
"Professional coffee fan. Total beer nerd. Hardcore reader. Alcohol fanatic. Evil twitter buff. Friendly tv scholar."