Oil prices are likely to continue their upward trajectory … the lowest U.S. stocks since 2018
Crude oil prices continued their broad gains as U.S. oil inventories fell to their lowest level since October (October) 2018. U.S. production was halted as a result of the aftermath of two hurricanes that hit the Gulf of Mexico.
There was also support for China's new cash flow oil prices to tackle the effects of a major real estate group's debt crisis, and the continued acceleration of the pace of supply of corona vaccines and the reduction of fears of delta variability, the resumption of investment appetite in the oil market and the resumption of demand for high risk assets.
In this context, the Organization of the Petroleum Exporting Countries (OPEC) on Tuesday announced the release of a video containing the key objectives of the 15th edition of the "Mohamed Barcinto, Secretary-General, Presents Content" report on the Oil World Oil "OPEC" Forecast Report for 2021. And report. This will be followed by a panel discussion with the management and analysts of OPEC's research department and questions and answers will be provided.
The OPEC report was first published in 2007 and provides an in-depth study and analysis of the global oil and energy industries and a comprehensive assessment of medium and long-term sensitivity. Development of the oil industry. Environment and sustainable development.
The report notes that the annual report provides a special analysis of the many challenges and opportunities facing the global oil industry, and that this year's release lists the long-term horizon until 2045.
Barcinto pointed out that this year's WHO report discussed the limitations of the epidemic, noting the value that the organization attaches to transparency and encouraging dialogue and collaboration, explaining that teamwork and collaboration are more important than ever.
He hoped the annual report would help increase understanding of global oil and energy markets among all stakeholders.
Experts and oil analysts told al-Ektizatia that "crude oil prices have remained stable amid rising supply restrictions and a fall in US crude stocks, which has fallen to a record low since October 2018." As fears of a recession in China ease after the real estate group's debt crisis is resolved, they are likely to continue their march towards the uprising.
Experts have suggested an increase in demand for crude oil due to the winter in the Northern Hemisphere, which is expected to be colder than usual in previous years, in addition to the "OPEC +" group's continued production restrictions for a new ministerial meeting next October 4th. Finally, to assess the state of the market fundamentals in light of continuous improvement.
In this context, Mobit Mantra, vice president of the Austrian LMF Energy Company, said: Management information shows that.
He pointed out that the aftermath of the U.S. production crisis and the two hurricanes are still continuing and is particularly severely affecting the movement of crude oil prices and is pushing towards higher profits, especially since the hurricane Ida has continued to disrupt oil supplies. Operators in the Gulf of Mexico are struggling to return to normal production amid widespread technical barriers and difficulties.
Andrew Morris, director of Bowery International Consulting, believes the damage to U.S. oil facilities is still significant, reducing or preventing U.S. production from returning to normal about a month after the hurricane erupted. Official U.S. figures recorded the average U.S. crude production. 10.6 million barrels per day last week, an increase of 500,000 barrels per day on a weekly basis.
Despite the significant recovery in U.S. production, this is lower than previous expectations and estimates and is growing at a much slower pace because oil production was still 900,000 barrels per day less than US production levels before the catastrophic hurricanes. Ida and Nicholas.
David Desma, an analyst at South Court International, added, "This will certainly be an issue for discussion and research at the October 4 meeting of energy ministers at the OPEC + Committee, which will address the issue of the rapid increase in production, stagnant US production of 400,000 barrels per day, and so on." We need to support supply, especially in the light of the demands of the United States and consumer countries to reduce petrol prices.
He expected the "OPEC +" group to adhere to the current limited production increase, as some of the group's producers had already failed to meet the target, in addition to the announcement of new Chinese figures indicating a decline in China's oil exports, and a narrow balance of government exports, which accounted for 23 percent of August exports. The lowest in months.
In turn, Winnie Aquillo, an American researcher at African Engineering International, says, "Market sentiment is positive and steady, and market fears are declining and global demand is accelerating. Barrel if colder than that. "
He said the group had added about $ 10 a barrel to price expectations compared to previous expectations, adding that tightening gas supplies in Europe would raise demand for alternative oil at a time when global crude oil production is high. Production controls are still under pressure due to the hurricane and the results of the "OPEC +" group.
On the other hand, in terms of prices, oil prices boosted profits on Thursday and the rise in demand for fuel and a bigger-than-expected fall in U.S. inventories affected production in the Gulf of Mexico even after two hurricanes.
The market was supported by the collapse of giant Chinese real estate developer Evergrande's default feasibility and its potential effects on the world's second largest economy, as well as a return to hunger for risky assets.
05:52 By GMT, US Texas crude was up about 25 cents, or 0.4 percent, at $ 72.48 a barrel, and Brent crude was up 26 cents, or 0.3 percent, at $ 76.45 a barrel.
Crude stocks in the U.S. fell 2.5 million barrels to 414 million barrels in the week ended Sept. 17, according to data from the U.S. Energy Information Administration, two crude oil rose 2.5 percent on Wednesday. Bigger decline than expected. Analysts.
OPEC crude, on the other hand, rose to $ 74.46 a barrel on Wednesday from $ 73.68 a barrel the previous day.
The OPEC, a daily report by the Organization of the Petroleum Exporting Countries (OPEC), said yesterday that "the price of a basket, which includes the average price of 13 crude from the output of member states, reached its second consecutive day last week, reaching about $ 1 a barrel, compared to 37.78 per barrel." Dollars.

See also
Oil prices have closed more than 3%
"Award-winning beer geek. Extreme coffeeaholic. Introvert. Avid travel specialist. Hipster-friendly communicator."
"Artificial Noise"…Why Are Electric Cars Banned From Driving Quietly?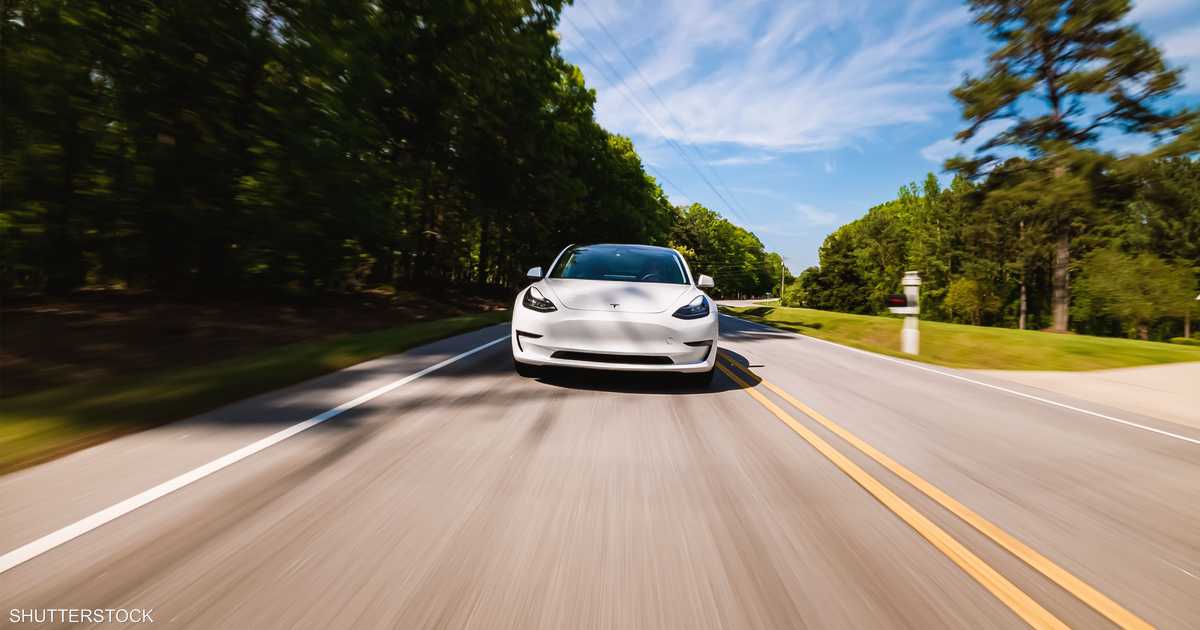 Personal
Electric vehicle sales across the globe have seen significant growth recently, and amid fierce competition among vehicle manufacturers of this type, most countries are taking rapid steps in adopting the electric vehicle option to capture a larger share of this promising market.
The latest data shows that the number of electric passenger cars on the world's roads reached 27 million cars by the beginning of 2023, and this number is expected to rise to 100 million cars by 2026, with more and more customers adopting clean methods. Transportation.
A number of factors have helped the electric car market flourish, as a previous report by Bloomberg New Energy Finance expected the number of electric vehicles on the road to reach approx. 731 million cars by 2040, or 46 percent of the number of vehicles on the road at that time.
Losing an important element in the world of leadership
According to Bloomberg, electric car sales are expected to exceed 10.5 million cars in 2022, up nearly 50 percent from 2021, and reach 22 million units in 2025.
But the growing reliance on electric vehicles is causing many drivers to miss an important part of the driving world, which is the sound produced by the engine in traditional cars. An electric car does not emit engine noise, much to the chagrin of car enthusiasts who believe that the quietness of electric cars leaves the driver with nothing to feel.
Biggest Disadvantages of Electric Cars
The absolute silence of electric cars has become one of the biggest drawbacks that these vehicles suffer from, not only according to the opinions of drivers who love the sounds of car engines, but also according to road traffic safety authorities in many countries, which has provoked. Some of them issue a law that seems surprising, however, that electric cars produced in the future must have clear sounds that can be distinguished from a distance.
For example, the European Union considers electric cars to be too quiet to pose a danger to road users, particularly pedestrians, cyclists and other cars, who sometimes sense the presence of a car nearby. Not only by its sound, but also by its sight, which prompted the European Union to pass legislation in 2019 that would force electric cars to "make noise" to attract the attention of pedestrians.
Under European law, all electric car manufacturers must provide their vehicles with a device that emits sounds similar to the sounds of traditional engines while driving on the road, and this sound also works when the car turns.
In turn, regulators in the United States insist that electric cars emit sounds that let pedestrians know they are approaching, and this is welcomed by the world's stray animal protection associations, which believe that electric cars emit sounds. Also contributes to alerting animals on roads.In rural areas.
Currently, various electric car manufacturers are intensifying their efforts to provide their cars with systems that emit fake engine sounds. Famous musicians.
Exaggerated strange sounds
Dr. Hasna Harfouch, a series columnist on electric cars, told the "Iqtizad Sky News Arabia" website that the primary goal of laws and regulations enacted in some countries is to force car manufacturers. Electric vehicles emit fake sounds, ensuring safety and reducing risks is the first goal. Traffic accidents by warning pedestrians, bicyclists and other drivers that a car is approaching Previous statistics collected by the U.S. National Highway Traffic Safety Administration showed that pedestrians and bicyclists were twice as likely to be injured in collisions with an electric car. Also, another study found that quieter cars cause 40 percent of accidents. .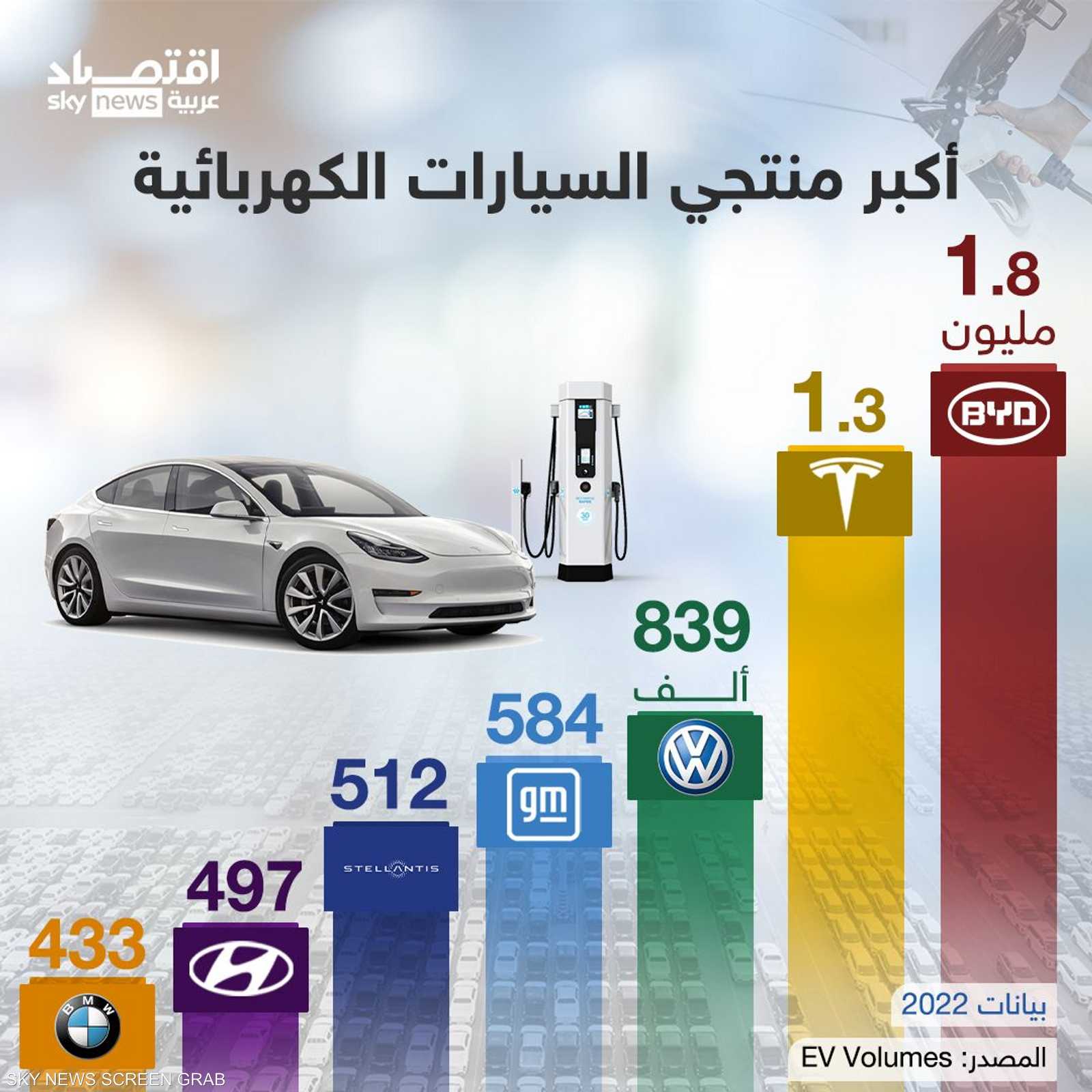 According to Harfouche, many electric car manufacturers now offer a range of models of fake engine sounds to add life to the car's dynamics, with these models shocking passengers in terms of amplification like some cars. For example, it can emit a sound similar to the sound of a fighter jet or racing car engines, which prompts many electric car drivers to describe the sounds of their cars as strange and funny because they are exaggerated and do not reflect the car's true power.
Harfouch explains that the sounds produced by electric cars are not produced by the car itself, but by an audio simulation system that relies on a loudspeaker, in addition to the safety element, companies are trying to bring back its flavor. A thing of the past for some drivers who don't have experience driving gas-powered cars.As a society that communicates using sounds, the lack of engine noise in electric cars has created a sense of emptiness for many experienced drivers. Years to the sounds of their cars.
Noise is not a negative factor
For his part, in an interview with the website "Eqtisad Sky News Arabia", Muhammad Musa, an expert in the automobile trade, said that China, the United States, Britain, the European Union and Japan are among the countries that support this policy. Electric cars that make artificial noise act as a warning to pedestrians, the advantage of the absence of sound in electric vehicles is considered a disadvantage, especially when these cars travel at low speeds in residential areas, which is not there. Pedestrians have a car coming toward them or near them, which may pose a danger to them.
According to Musa, car noise can be a concern for the comfort of residents in areas where vehicles are always moving, but the fact that electric cars do not emit sounds has turned the situation from a nuisance to a hazard for pedestrians. It showed that noise is not a negative factor, which is what I felt. Traffic safety authorities in several countries have already insisted on the use of sounds to warn passers-by, and companies such as Fiat, Renault, BMW, Mercedes and Tesla are working on designing fake sounds compatible with their models.
Looks like a lot of fun
Based on estimates, the number of electric vehicles traveling on the world's roads is expected to reach 731 million cars by 2040, and Moussa stressed that this would be significantly reflected if all these cars were "quiet". The increase in the number of collision accidents around the world indicates that manufacturers are becoming more interested in the issue of car sound, as some companies are considering offering fake engine sound systems as a kit that can be fitted to previously sold electric cars.
Musa noted that some of the sounds made by electric cars don't necessarily resemble the sound of a regular car, as there are cars that sound closer to the sound of a broom, and that makes the situation more fun.
This category dominates the global automobile market
"Award-winning beer geek. Extreme coffeeaholic. Introvert. Avid travel specialist. Hipster-friendly communicator."
A strong dollar is powerless against oil… Brent is "around the corner" from 100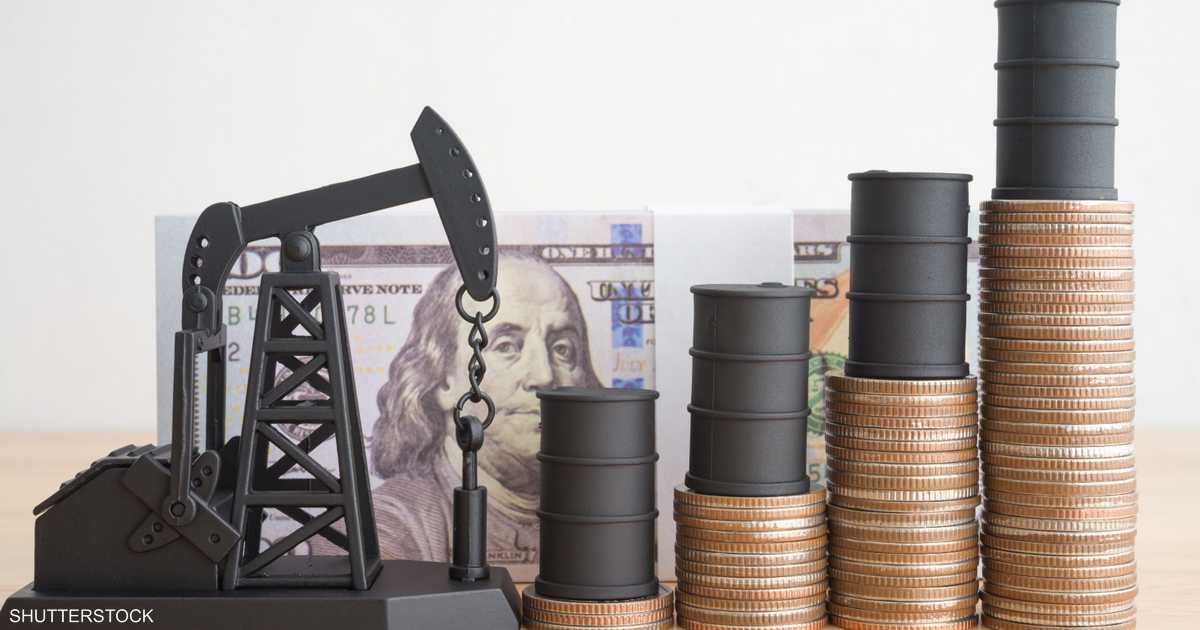 Personal
Brent crude breaks above $97 level
At a steady pace, oil prices continued to rise in early Asian trade on Thursday after hitting a 2023 high in the previous session, as fears of global supply shortages worsened in light of a sharp decline in US crude inventories. Reached important milestones.
U.S. crude inventories fell by about 2.2 million barrels last week to 416.3 million barrels, according to government data. With a decline of about 320,000 barrels, the decline significantly exceeded analysts' expectations, according to a Reuters poll.
This comes after Saudi Arabia and Russia announced voluntary production cuts of 1.3 million barrels per day until the end of the year.
Price action
Brent crude remained close to $100 a barrel as it traded above $97 a barrel in Asia on Thursday, up 0.9 percent, its highest level since last November.
U.S. West Texas Intermediate crude futures rose more than a dollar to $94.70, their highest level since August 2022, and U.S. crude rose 3.6 percent after settlement on Wednesday, its biggest gain since early May.
Inventories in Cushing, Oklahoma — a delivery point for U.S. crude oil — fell below 22 million barrels, the lowest level since July 2022 and near the operational minimum.
A strong dollar has failed to deter oil
Amrita Sen, co-founder and head of research at Energy Aspects, said: "What I fear in this market is that we've made a huge reduction in inventories… Right now, what's happening in the U.S. — (the drought) according to Bloomberg, inventories in Cushing).
Will oil prices hit $100 soon?
West Texas Intermediate crude has risen by about a third since late June and is on track for its biggest quarterly gain since early 2022, fueling inflation and posing new problems for central banks.
Earlier this month, OPEC predicted a shortfall of up to 3 million barrels per day of crude oil in the fourth quarter. With demand in the United States and China proving resilient, many in the market now see $100 oil as inevitable, despite a strengthening dollar and lingering worries about rising global interest rates.
The dollar rose to its highest level in ten months against a basket of major currencies on Wednesday, sending the euro to its lowest level in nine months and raising the possibility of intervention to support the yen.
The dollar index, which measures the currency's performance against a basket of currencies, rose to 106.7, its highest since last November 30.
In an exclusive interview with Sky News Arabia, Ole Hansen, Head of Commodity Strategy at Saxo Bank, said our expectations for oil prices were revised higher after strong support prices received from the Middle East based on continued production cuts.
"OPEC expects a large supply shortfall in the last quarter of the year, Saudi Arabia maintains voluntary cuts, which will keep markets tight in the coming months, so the risk of oil prices reaching $100 remains." In Hansen's words.
Can the world do without oil?
However, Ole Hansen, head of commodity strategy at Saxo Bank, noted that some countries in the world are headed for stagnation, meaning demand prospects in 2024 will be challenging.
He emphasized that OPEC member countries are well aware that higher oil prices will reduce demand and that this is not in their interest.
For his part, Warren Patterson, Head of Commodity Strategy at ING Groep NV, said: "It will be a while before Brent crude oil exceeds the $100 per barrel level (…) However, we believe that the breach of these levels will be relatively short-lived," OPEC+ said in a statement. There will be more pressure to ease the cuts."
It's worth noting that stocks in Cushing have fallen for seven consecutive weeks, and many traders believe they are already at a low enough level to allow tanks to function normally. Buying spot supplies from storage centers is also expensive, and the price of U.S. crude has risen significantly for foreign buyers outside the U.S.
Madonier: Oil will be an important part of the global energy mix
"Award-winning beer geek. Extreme coffeeaholic. Introvert. Avid travel specialist. Hipster-friendly communicator."
European shares fall for fifth straight day, real estate shares fall, Reuters
© Reuters. Electronic screens show stock trading activity on the German DAX index at the Frankfurt Stock Exchange on Wednesday. Photo: Reuters.
(Reuters) – European stocks fell for a fifth straight day on Wednesday as negative reports from brokerages on property owners in Britain hurt real estate stocks, while recent moves weighed on shares of Dutch insurers and Swiss bank UBS. .
The European index fell 0.2 percent, closing at its lowest level in six months.
The European real estate sector index fell 2 percent.
Land Securities, British Land and Derwent London shares fell between 3.4 percent and 4.3 percent.
Overall, market sentiment remained pessimistic with investors on the likelihood of major central banks keeping interest rates high for longer, and a slump in China's real estate sector added to negative sentiment.
The STOXX 600 index appeared to be on track for its first quarterly loss in four years, while the German index turned out to be the worst performer at the regional level.
Meanwhile, shares of Dutch insurers took a hit after court rulings raised the prospect of huge damage claims in a long-running battle over investment-linked products.
NN shares fell 18.8 percent, while ASR shares fell 14.2 percent.
Shares of UBS Bank fell about three percent after the U.S. Justice Department stepped up scrutiny of cases of suspected noncompliance with rules that helped clients from Russia avoid sanctions.
H&M shares, on the other hand, rose 3.4 percent after the world's second-largest clothing retailer reported a slightly larger-than-expected increase in its quarterly profit, supported by cost cuts.
(Prepared by Rehab Ala for Arabic Bulletin)
"Award-winning beer geek. Extreme coffeeaholic. Introvert. Avid travel specialist. Hipster-friendly communicator."