Testimony of French speaking high school students at JBS
Jumeirah Bachelorette School is located in a quiet residential area and is located in the heart of Dubai. It is a warm and humane school that follows the IP (International Baccalaureate) course and welcomes students from all over the world to the Green Campus. Within the IP curriculum, JBS has developed a unique French native language program that provides the opportunity for linguistic and cultural immersion of overseas bronchophones. This program helps students to better understand their own language, strengthen their language skills and develop their culture. In the hands of experienced teachers of the French mother tongue, its popularity is growing exponentially among French-speaking parents and students. What makes it so attractive?
We were curious to hear what the first participants and students had to say about this project: why these secondary students are not only satisfied with following the French subjects without a unique opportunity and filter to hear in person, but can see their fulfillment there. Together we will find their answers to this little questionnaire:
1. What do you like most about the Francophone program on JBS?
I love having a literary show and sharing my reading with my teacher. I also like that teaching in experiments and games like Kahut is fun because grammar is as easy to learn as it is! (Romeo, France)
My favorite thing is creative writing and text review (Alex, Tunis).
One of my favorite things about the Francophone project is that we have a relatively small class where we can laugh together, but work well (Nova, Switzerland).
I really like the fact that there is a lot of literature and I read a lot of books because I am a big fan of literature and the fact that it is included in the school system is so awesome (Yon from France)
2. Why do you want to study at JPS?
I like JBS because the IP system pushes us, but there is no big homework after school: I like to make time for my games and my matches (Romeo, France).
For my part, I like JBS because we learn in a fun way (Daphne, Canada).
What I like about JBS is that it is a great school, and there are many different aspects to teaching others to please and respect others by developing their character (Chloe, France).
I would love to study at JBS because it is a great campus, school with sports or art facilities, and the teachers are very nice and always ready to help and advise us (Nova, Switzerland).
What I appreciate is the availability of teachers to help us, with each teacher always helping us, and after lessons (Charlie, Canada).
I like to study at JBS because I consider the IP system to be a system for creativity and collaboration rather than hard work (Eva, Switzerland).
What I really like about JBS is that it is a great school where I can learn a lot of things and develop my own languages ​​and additionally learn new languages ​​(Sam, Switzerland).
3. Why is the Francophone program favorable for native mother phone phones?
The French speaking program allows you to not miss the French practice (Jade from France),
Thanks to our program, even an English school can retain our ability to master French (Alex, Tunis).
Thanks to him we can practice our mother tongue every week and not miss it (Nova, Switzerland).
I find French to be advantageous at JBS as there are only 6 of us in our class, which means we can learn 15-20 faster than other classes (Yon from France).
Because, like my French-speaking friends who stay in French schools, I don't need to take extra classes outside of school, meanwhile I have become bilingual in English. (Romeo, France).
Because, just like that, we have phonographs as our mother tongue. It is really difficult to have a language that is not spoken here in Dubai where English is everywhere. (Eva, Switzerland).
The Francophone program is positive because we can speak French while taking French lessons, work in French, and have friends with whom we can communicate in French (Sam, Switzerland).
4. Tell us about your favorite memory from one of your French lessons?
I loved working in the theater with my teacher and my role as a bourgeois gentleman, and it was so much fun and exciting (Romeo, France).
One of my favorite memories is that we had to prepare a talk on a specific topic. We were a couple, I was with my friend, he worked hard to get a good GPA and it was inspiring. (Jade from France).
My favorite memory is that when we had a plan to do it in Japan, my friend and I found it so much fun and interesting because we learned Japanese in an English school, in a French class! (Daphne, Canada).
My best memory is that before the winter break for the last lesson we did a quiz on the themes of Francophonie and France like "Questions for a Champion" and we had a lot of fun (Noah).
My favorite memory of one of my classes when we took quizzes Cohoots We all laugh and have fun when we learn! (Chloe, France).
My favorite memory is that we had to do a research project about the author of a book with a funny story, and I really liked it. (Cabin from France).
What I like most when we talk about different things is that open communication is something I appreciate (Eva, Switzerland).
After discovering the French mother tongue project through the eyes of school students, it became clear that this project was a huge success. Creating an environment that actively motivates students to enjoy learning is something to celebrate. Thanks to the Francophone program, these students can appreciate and actively practice their own culture and their own heritage because the Francophone program is at the center of the curriculum.
The project is a huge success for the school, and it looks like it will only grow over the next few years.
"Freelance alcohol fan. Coffee maven. Musicaholic. Food junkie. Extreme web expert. Communicator."
4 main topics covered by the Dubai Business Forum
"Transforming Economic Power…Dubai Chambers yesterday released the key themes and pillars to be addressed by the Dubai Business Forum organized by the Chambers in Dubai and Madinat Jumeirah on November 1st and 2nd. The Future of Global Trade," where the forum will meet over two days of discussions. Creative networking events, business deals and investment.
Dubai Chambers has identified four key themes and axes that will contribute to shaping the Forum's directions, conversations and debates and the future of trade and investment: Globalisation, Foreign Direct Investments, Digital Transformation and Emerging Markets.
Mohammed Ali Rashid Lootah, Director General of Dubai Chambers, said: "We have designed the Forum's agenda to cater to the diverse needs of the future of business and shed light on topics that are shaping the global economic landscape."
Also, "The Dubai Business Forum, through its various topics, provides an opportunity to learn about the different economic perspectives of the public and private sectors around the world, and provides additional opportunities to develop business relationships, new partnerships and investment agreements."
In line with the Dubai Economic Agenda (D33), Luta pointed out that the forum represents an exceptional opportunity to focus on Dubai's growing role in the global trade and investment system, discuss global issues, as well as present the international business community. Valuable insights reflecting the importance of developing markets, FDI and digital transformation and globalization in shaping the future landscape of the business sector.
It is noteworthy that the Dubai Business Forum brings together senior influencers in the business world to determine trends and contribute to shaping a better future for the business sector.
"Freelance alcohol fan. Coffee maven. Musicaholic. Food junkie. Extreme web expert. Communicator."
Emirati leadership in "space"… 50 international and emerging companies and 5 research centers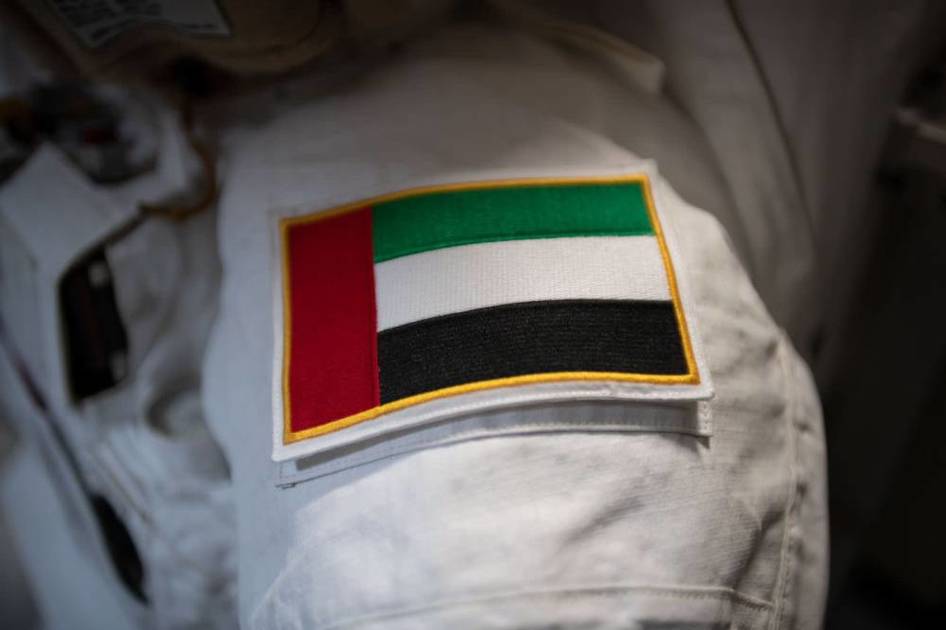 Abu Dhabi – WAM
The UAE's space industry plays a key role in supporting the national economy, enhancing the country's attractiveness for investments and highlighting global capabilities and innovation in the sector.
In a short period of time, the UAE has succeeded in building a pioneering space industry regionally and globally, which includes more than 50 international and emerging space companies, institutions and facilities, five research centers for space science and three university programs. A qualified workforce of graduates in space science should lead the sector towards further growth.
The following report reviews the most important achievements of the UAE's space economy at the "World Space Week 2023" event from October 4 to 10 under the theme "Space and Entrepreneurship". pillar in the nation's journey for the next fifty years.
The results of the recently announced Space Economic Survey for 2021 show that total spending on the national space industry increased by 6.61% over the previous year, while government spending totaled 55.7%, an increase of 12.7%. % in 2020, and business spending accounted for 44.3% of the sector's total spending.
The survey showed that expenditure on research and development increased by 14.8%. Spending on research and development in the aerospace sector accounts for 76.8% of the total, and Emirati workers account for 38.5% of the country's aerospace workforce. The results of the survey also show the participation of Emirati youth with a rate of 59.2% among young workers.
The results of the survey show that 54.4% of companies benefiting from the services and applications of companies operating in the space sector are located in the UAE, with the communications sector being the largest beneficiary, followed by defence, education, tourism and entertainment sectors. , in addition to an 83.6% increase in the number of scientific publications.
The promising results of the 2021 Space Economy Survey highlight the vast opportunities for growth of the sector and its role in the long-term development of innovation, science, advanced technologies and the knowledge economy.
On July 17, the UAE announced the establishment of a special strategic fund to support the space sector, which works in line with the country's tendency to find alternative and innovative solutions to provide financial resources and manage their management, finance projects and develop the sector. .
The fund, valued at 3 billion dirhams, contributes to the development of investments by interested entrepreneurs and private companies, and helps finance and develop future space activities and projects. It engages the private sector, particularly in the field of remote sensing and communications, while the UAE Space Agency plays a role in supporting the sector by enhancing its readiness and developing capabilities by creating investment opportunities.
As part of its programs and projects, the fund seeks to establish an academy to improve the skills of engineers in the field of satellite development, a space data collection and a commercial archive to support small companies with expertise and contracts to ensure their work. In projects developed by the Fund.
On September 22, United Arab Emirates-based satellite communications solutions provider Al Yah Satellite Communications Company (Yahsat) announced that its government arm YGS has received an AED 18.7 billion contract from the country's government to provide telecommunications services via satellite. Satellites, under which Al Yah will provide space capability in satellites and managed services for a period of 17 years.
The mandate covers services related to the operation, maintenance and technical management of terrestrial satellite systems and substations, which the company currently provides under a separate contract to the government. The "Order" replaces two agreements between the UAE. The government and Yahsat, namely the Satellite Capability Services Agreement (CSA) and Managed Services Mandate (MSM), both of which expire in November and December 2026, respectively.
The UAE's space economy consists of ten sectors that provide the country's largest investment potential, including space mining, space stations, space companies, sustainability and recycling in space, settlements, space tourism, space manufacturing and academia.
Last year, the UAE launched the country's first Economic Space Zone in Masdar to establish an integrated business system that supports startups and small and medium enterprises, and contributes to building national capabilities in space and economic development. Fifty years.
In the coming period, the UAE will see quality projects in the space sector. After the success of astronaut Sultan Al Neyadi's longest space flight in Arab history, the country has been working on launching several space missions to achieve the country's aspirations. For participation in scientific research and manned research projects.
The UAE continues its diligence in designing, manufacturing and operating advanced satellites designated for Earth observation purposes, including the "Mohammed Bin Zayed Saad" satellite to be launched next year, and work on the "Rashid Explorer 2" mission. The UAE's next mission is to design and build "Explorer Rasheed", one of the most advanced spacecraft of its size, to become the first Emirati and Arab explorer to reach lunar orbit and reach the moon. Before attempting to land on the "Hakuto-R" lander.
The UAE continues to work on the Emirati spacecraft that will travel 3.6 billion kilometers, during which it will reach the planet Venus and seven asteroids in the solar system, before making a historic landing on the last asteroid. In its five-year journey.
"Freelance alcohol fan. Coffee maven. Musicaholic. Food junkie. Extreme web expert. Communicator."
The president-elect of COP28 must accelerate ambitious climate action and emissions reductions
In his opening speech at the Abu Dhabi International Petroleum Exhibition and Conference (ADIPEC 2023), Minister of Industry and Advanced Technology and President-designate of the Conference of the Parties (COP28), Dr. Confirmed by Sultan Bin Ahmed Al Jaber. In line with the vision of the leadership in the United Arab Emirates, (COP28 Presidency) faces challenges head-on and mentally positively, collaborates with partners who follow the same visions, ideas and trends, ensures the participation and inclusion of all, and achieves economic growth that supports climate action in order to build a sustainable future for current and future generations.
In his speech, Al-Jaber called on the oil and gas industry to coordinate efforts to reduce emissions and take ambitious climate action within the framework of a Fair, Orderly, Responsible and Action Plan (COP28 Presidency). A logical shift in the energy sector, and to protect the possibility of avoiding a rise in temperature, is the Earth's 1.5°C.
Al-Jaber renewed his call for ambitious measures to achieve climate neutrality by 2050, eliminate methane emissions, and end gas flaring activities by the end of the current decade. He appreciated the response of more than 20 oil and gas companies. Accept this call, whether international or national, and take practical steps to reduce emissions resulting from energy production processes.
He said: "It has taken time, effort and months of negotiations, hard work and collaboration, but we look forward to more companies joining us and starting to take the necessary steps to accelerate and expand our commitment to reducing emissions. I invite everyone to join us in this commitment during the COP28 conference, And I call on everyone to raise the bar of ambition and take the necessary practical steps to achieve effective and tangible results.
Al Jaber stressed that "the oil and gas industry must lead the process of finding the necessary solutions", calling on the companies involved to demonstrate to the world that they are an essential part of the solution. Those who doubt the sector's ability to contribute to solutions mean providing more capital and technical solutions to achieve the desired results.
Al-Jaber reiterated the need for the world to cut emissions by 43% over the next seven years to maintain a chance of avoiding global warming above 1.5°C. and can be simultaneously achieved by meeting the energy needs of the planet's growing population while ensuring the well-being and prosperity of humanity.
He identified three priorities for needed action: reducing emissions resulting from energy production, increasing the productivity of renewable energy sources and reducing emissions from sectors that are difficult to mitigate emissions such as steel, cement, aluminum, heavy transport. , and others.
He expressed his confidence in the ability of the oil and gas industry to increase the production capacity of renewable energy sources, which represents an opportunity to diversify its business models and ensure it remains on pace for the future.
He explained that the "intermittent" nature of renewable energy supplies meant that emissions-intensive industries were unable to offset the primary load of electricity. is difficult to mitigate.
In his speech, Al Jaber emphasized the need to tackle pressing issues including expediting licenses for clean energy projects, overcoming barriers to the commercial use of hydrogen and expanding the scope for the use of carbon capture technologies.
"Freelance alcohol fan. Coffee maven. Musicaholic. Food junkie. Extreme web expert. Communicator."