Video: Up to $ 8 million .. Torn bank painting re-launched for sale
Sotheby's has announced that a painting by street artist Banksy, which was partially torn during its sale in 2018, will be auctioned again in London on October 14.
The price of love, formerly known as the "girl with the balloon" ("girl with the balloon") (behind the "love in the trash") is estimated at 4 to 6 million pounds (between 5.4 and 8.3 million pounds). Dollars), according to the auction house.
The expected price is unlikely to exceed expectations, four to six times higher than the original price.
The art world was shaken by the self-destruction of part of the painting British artist On October 5, 2018, it was auctioned off by Sotheby's to a "European collector" for 0 1,042 million ($ 1,356 million).
As soon as the auction was over, to the surprise of the audience, a painting of a little girl with a heart-shaped red balloon fell to the bottom of the painting and began to shatter automatically with a crushing machine held by Pansy. Hidden. Half of the plate was cut off according to this step.
The buyer was initially shocked, but later announced his decision to keep the painting in its new condition.
Spontaneous tear scenes have spread on social media around the world.
Despite the subsequent decay of the painting, or thanks to it, the value of the work increased following this move, thereby making the bank want to condemn the business trend that dominated the art.
Sotheby's described it as "the most amazing art event of the twenty-first century."
"On that surreal evening three years ago, I became the re-owner of the painting" Love in the Trash, "quoting the buyer as saying," It's time to "give up this job."
Originally painted on a wall in south London in 2002, the painting was a favorite masterpiece of the British before being put up for auction.
Since then, the Bristol-based artist's work on keeping his identity a secret has inspired auctioneers of contemporary art, with a particular focus on hot issues such as immigration, anti – Brexit and denunciation of radical Islam.
In March, a job paying homage to his own health workers was sold for 20 million, and that amount was earmarked for Britain's public health service.
Banksy went to Bethlehem in 2007, leaving a graffiti map on the defensive wall showing a woman raising her hands in search of an Israeli soldier.
In 2005, he completed nine drawings, including a ladder on a wall and a woman flying balloons, highlighting the impact of the wall on the lives of Palestinians.
The wall became a place for struggles and a place for political-artistic expression. In some places the paintings that cover it attract tourists.
"Coffee evangelist. Alcohol fanatic. Hardcore creator. Infuriatingly humble zombie ninja. Writer. Introvert. Music fanatic."
Tom Hanks on Artificial Intelligence Web: Beware of Viral Video
American actor Tom Hanks and TV presenter Gayle King have alerted their fans to the circulation of two commercials that use their looks and voices, thanks to artificial intelligence techniques, without their consent.
Last Saturday, Hanks wrote on his Instagram page: "Beware. "I had nothing to do with it."
Hanks posted a screenshot of the video clip in question.
As for Gayle King, who anchors the morning show on the American channel CBS, she posted a similar warning on Instagram the day before yesterday.
"Even though I have nothing to do with this company, people send me this video and ask me questions about this product," he wrote in a comment on a video in which he promoted a weight-loss product.
King also released an original video based on Scammers, in which he promoted a radio show on August 31.
He added: "They manipulated my voice and video to make it look like I was promoting this product. I have never heard of this product nor have I used it," he concluded: "Don't fall into the trap of these videos based on artificial intelligence."
Gayle's specific video was posted by a user named artypet, but a search on Instagram and Google turned up no results mentioning this food item.
Over the years, artificial intelligence has made it possible to resort to "deep fakes," that is, manipulating images and sounds to make their owners say or do things that don't actually happen.
These deep fakes were unrealistic at first, but they have become more realistic with the advent of artificial intelligence, which allows us to create all kinds of content, including video, based on a simple request in everyday language.
"Coffee evangelist. Alcohol fanatic. Hardcore creator. Infuriatingly humble zombie ninja. Writer. Introvert. Music fanatic."
Stay tuned for 3 concerts of bright Arab stars at Marayat AlUla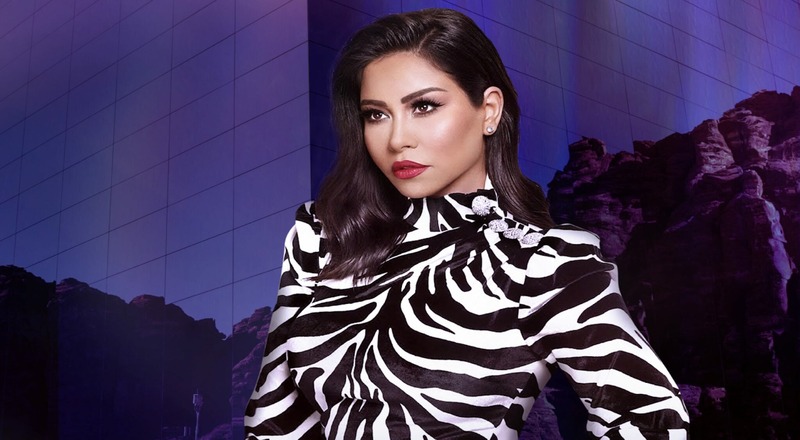 AlUla Season 2023 continues its impressive run with three big concerts…
The lights of the Arabic stars will shine in Alula's mirror!
AlUla Old City is the perfect place for parties and music. Maraya Hall celebrates Al-Ula's important historical role as a meeting point of ancient civilizations throughout the centuries.
The mirrors in the building reflect the ancient heritage of the region and create a contemporary artistic canvas that embodies the cultural diversity of AlUla.
Mariah Hall hosts many renowned arts and entertainment events, making it a global cultural destination. As part of the AlUla Moments 2023 activities, Maraya Hall continues to host many concerts by the most prominent stars of the Arab world.
Here are 3 amazing concerts by the most famous Arab artists coming to the award-winning Marayat AlUla.
October 27, 2023: Concert by Sherin Abdel Wahab
The first concerts hosted by the iconic Mariah Hall Theatre. Don't miss Sherin's concert at AlUla on Friday, October 27, Sherin will perform a special concert as part of AlUla's season of concerts.
The Egyptian artist Sherin participated in the most important Arab festivals with her exceptional presence and became famous for her soulful voice and high feeling in her songs. She has won many awards in her artistic career, filled with the most beautiful songs memorized by art lovers from sea to gulf, and shined with her spontaneous spirit and musical experience during her three seasons on the talent discovery show "The Voice". .
Tickets can be booked from Here.
December 29, 2023: Concert by Majda Al Rumi
Are you a fan of the ancient artist Magda Al Rumi? Lebanese singer Majda Al Rumi will return to the Maraya Hall in AlUla on December 29, 2023, for a concert that combines her most beautiful, authentic Arabic songs with her charming operatic voice.
Al-Rumi began his artistic career in the seventies and achieved great success in the Arab world, where he released 14 albums and won numerous awards. He participated in many charitable and humanitarian activities and was selected as a Goodwill Ambassador by the United Nations. We expect the concert at Al-Rumi's Maraya Hall to be a special cultural event as the Lebanese artist will shine on stage, offering his fans an exceptional artistic experience.
January 12, 2024: Ebadi Al-Zohar concert
Enjoy an unforgettable night at Alula. AlUla is gearing up to welcome Saudi artist and composer Abadi Al-Zohar for an eternal concert at Maraya Hall on January 12. The great artist will present his most beautiful songs, which include more than 50 albums.
Abadi al-Jawhar considers Ooth "his only friend and the closest to his heart" and his authentic melodies and beautiful songs are distinguished by their ability to touch the hearts of listeners. We hope Ebadi Al-Zohar's night at AlUla will be an unforgettable one.
Follow us to keep you informed of the latest developments and details as soon as they are confirmed. @alulamoments
> Subscribe to WhatsApp Newsletter for free to get exclusive updates on everything you're looking for
"Coffee evangelist. Alcohol fanatic. Hardcore creator. Infuriatingly humble zombie ninja. Writer. Introvert. Music fanatic."
Tom Hanks has warned against using artificial intelligence to fake his photos in advertisements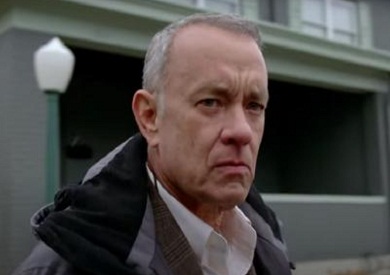 BBC


Published on: Tuesday, October 3, 2023 – 8:03 AM | Last Updated: Tuesday, October 3, 2023 – 8:03 am

American actor Tom Hanks has warned that an ad featuring his image is actually a fake ad based on artificial intelligence.
"There is a video promoting some dental program and using my version of AI," the actor wrote on Instagram.
But he said it had nothing to do with me.
Hanks has previously spoken out about the challenge artificial intelligence poses to the arts, and the issue has been at the center of recent strikes by major actors and writers in Hollywood.
As artificial intelligence systems become more powerful and sophisticated, concerns have grown about their ability to create more realistic versions of real people — sometimes called a "deepfake" or translated into Arabic as "deepfake replicas," which is usually a fake video. A clip of a famous or infamous personality. It spells unusual words, and has been used in US elections, the Russian-Ukrainian war, and more.
Similar versions of many celebrities, including consumer finance expert Martin Lewis, have been used in 'deepfakes', which are often used to trick people.
The use of deepfake technology in pornography is sometimes used as a form of revenge, prompting tougher laws in England and Wales to make it easier to prosecute criminals.
AI-powered fake photos and videos of politicians add to the problem of online misinformation. Those targeted include former US President Donald Trump and Ukraine's current president, Volodymyr Zelensky.
In September, Google announced that it would have to disclose whether political ads displayed on its site were generated using artificial intelligence.
AI video processing software can be used in controversial ways – for example, pioneering virtual concerts featuring the band ABBA.
One of the things Hanks discussed during an appearance on The Adam Buxton Show in May was the potential of using artificial intelligence to promote and promote artists' careers.
"We expected this to happen, and we expected the zeroes and ones of programming languages ​​in computers to be converted into faces and letters. It has since multiplied a billion times and now we see it everywhere," he said. .
And, "Anyone can redraw and reshape themselves at any age through artificial intelligence or deep fake technology. Tomorrow I might get hit by a bus and it'll all be over for me, but the scenes of my image and personality will go on. Go on and on."
Fears that artificial intelligence will replace movie stars and actors have fueled a wave of strikes that have disrupted Hollywood with series like Stranger Things and The Last of Us.
The Writers Guild of America, which represents screenwriters, recently reached a tentative agreement with studio executives to end their strike.
However, a separate dispute involving actors — driven in part by concerns about artificial intelligence leading to fewer acting jobs — remains unresolved.
"Coffee evangelist. Alcohol fanatic. Hardcore creator. Infuriatingly humble zombie ninja. Writer. Introvert. Music fanatic."