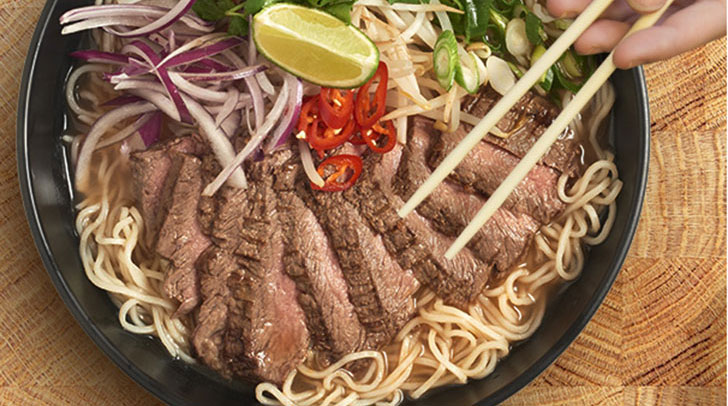 Girls and dudes that are into noods, the umami army, this one's for you. Some of the best spots in the city to get busy with steaming hot bowls of ramen.
1. YUi, Dubai Design District (d3).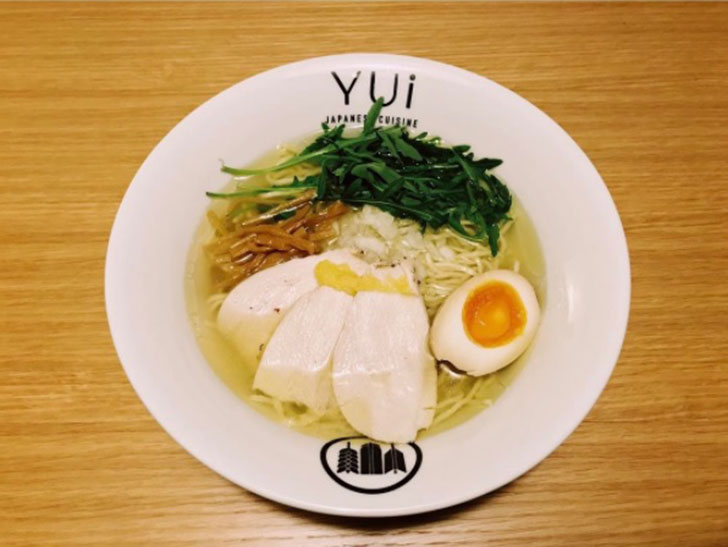 Inside Japanese design store, Frame is one of d3's newest restaurants, YUi. Noodles are made in-house using Japanese flour and the broth is reduced over 10 hours for deep flavour notes. Standard ramen dishes are priced from AED 50, with the special ramen available at Dhs 65 and includes truffle oil, cured surimi and chicken char siu.
12pm-10pm. 04 243 4217.
2. Atisuto, locations across Dubai.
If you're looking for a casual dining experience, make your way to Atisuto. The interiors immediately conjure the Yamato spirit – think black and white prints on walls, traditional paper lanterns suspended from the ceiling and wooden benches and tables. Ramen dishes start from AED 49 and the beef bowl is our own personal pick, mainly for its indulgent stock-laden broth.
04 385 6503.
3. Wagamama, locations across Dubai.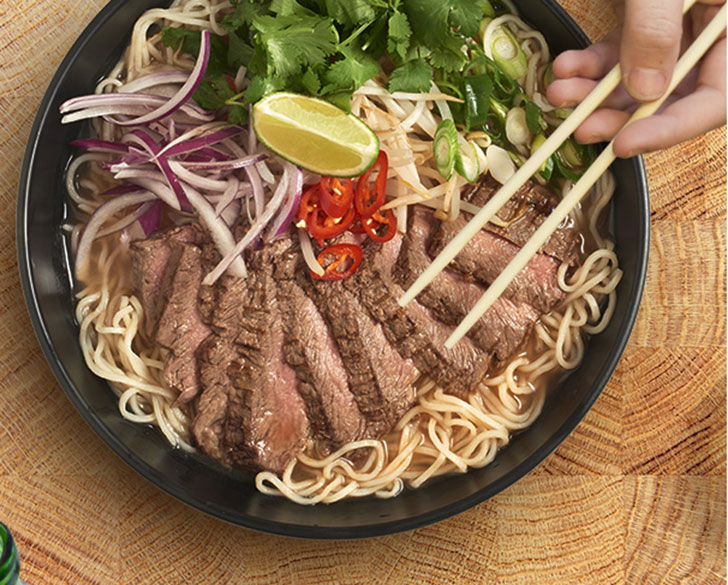 Communal tables are one the highlight of this UK brand. It has several conveniently located branches across the city, and offers delivery (although the first law of thermal dynamics in fluids is: don't you dare think about getting noodle soup delivered) and now breakfast too. Their ramen comes as a hearty bowl of soupy broth filled with fresh noodles, and its available in six variations, served in a traditional black bowl. The duck ramen is an absolute quacker. Bad joke, great dish. Prices start from AED 51.
04 550 9226.
4. Tomo, Raffles Dubai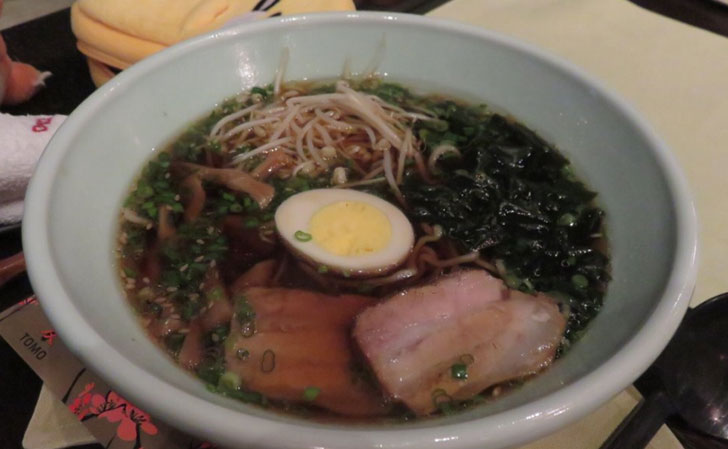 If you want the 'real' deal, this upscale award-winning restaurant is serving up some great value noodles. Its ramen is served with roasted 'meat' and you can pick your flavour with options ranging from miso to soy or salt. They're also one of the few places in the city you can find ramen with the 'European meat' option. Prices start from AED 45.
12.30pm–2.45pm, 6.30pm–12.30am. 04 357 7888.
5. Motomachi, Dubai Festival City mall
The restaurant brings an authentic taste of Japan to Dubai with its traditional cuisine created by Japanese chefs, served by Japanese staff. Diners have three options – miso, soy or salt – which start from AED 71. It's presented beautifully in patriotically appropriate white and red bowls, and we assure you – the ramen here tastes as good as it looks. 
04 288 1881.
6. Daiken – JLT
Originally from Germany but still relatively new to the UAE scene, Daikan Ramen has got people raving about their no fuss, flavour-focused menu. Whilst the decor is aesthetically modern, the serving rituals satisfy that yearning for the traditional, with big wooden bowls and crockery. Prices start at AED 49 – and their Chef's Special (AED 65) which includes chicken two ways and veal bacon, genuinely has a decent shout at being the best in the city.
11.30am-11pm. 050 725 6338.